Some of the most beautiful work of this craftsman, and many others, are in this book "Liège Gunmakers through their Work. 1800 - 1950".
For more detail see: LIEGE GUNMAKERS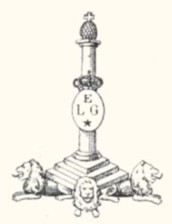 Dresse Laloux & Cie
Revolver with central percussion and box frame.
The cylinder is smooth but the photographs don't show the number of rooms nor the gauge?
The barrel is with 6 sides. The rod is used as axis with the barrel.
I am unaware of the use of the offset wrench placed on the left side in front of the barrel bus without photographs of the partially dismounted weapon difficult to have an idea.
The loading is practiced by a swivelling door placed on the right side behind the barrel.
The plates out of squared wooden are connected by a transverse screw and two rivet washers.
Punches
The weapon carries the punches of tests of the proofhouse of Liege, namely:
ELG on star in a vertical oval: final acceptance, of use of 1846 to 1893.
G crowned: countermark of the controller, of use of 1853 to 1877.
Markings
Bee carrying letters DL on the wings: mark of factory of company DRESSE-LALOUX & Co, street on the Fountain, 47 in LIEGE. Mark deposited the 28.01.1881. Were these trademarks to be confirmed each year (taxes?) the date above is probably the date of origination.
LORON + letters illegible: it is probably about the mark of the inventor of the weapon which will have made manufacture a series of revolver at DRESSE-LALOUX not having itself the industrial capacity to manufacture some in a significant number? There were several LORON of which PIERRE-ANTOINE, HENRI-CALISTE and PAUL-LEON, I am unaware of which am concerned for the present weapon.
I examined the patents of Pierre-Antoine without discovering corresponding patent.
Idem at DRESSE-LALOUX!
The crowned square mark is illegible! I then thus to try to identify it!
The BIRMINGHAM mention was probably brought subsequently for commercial reasons.
In appendix: a publicity DRESSE-LALOUX.
GG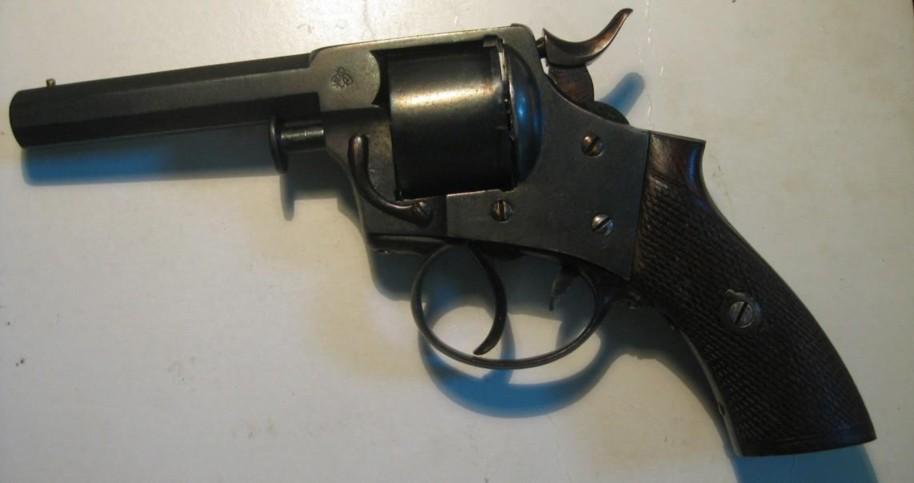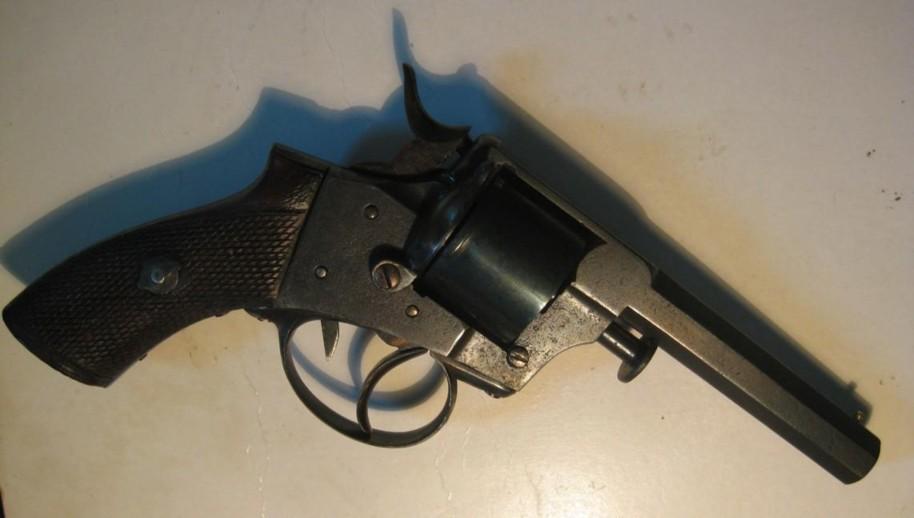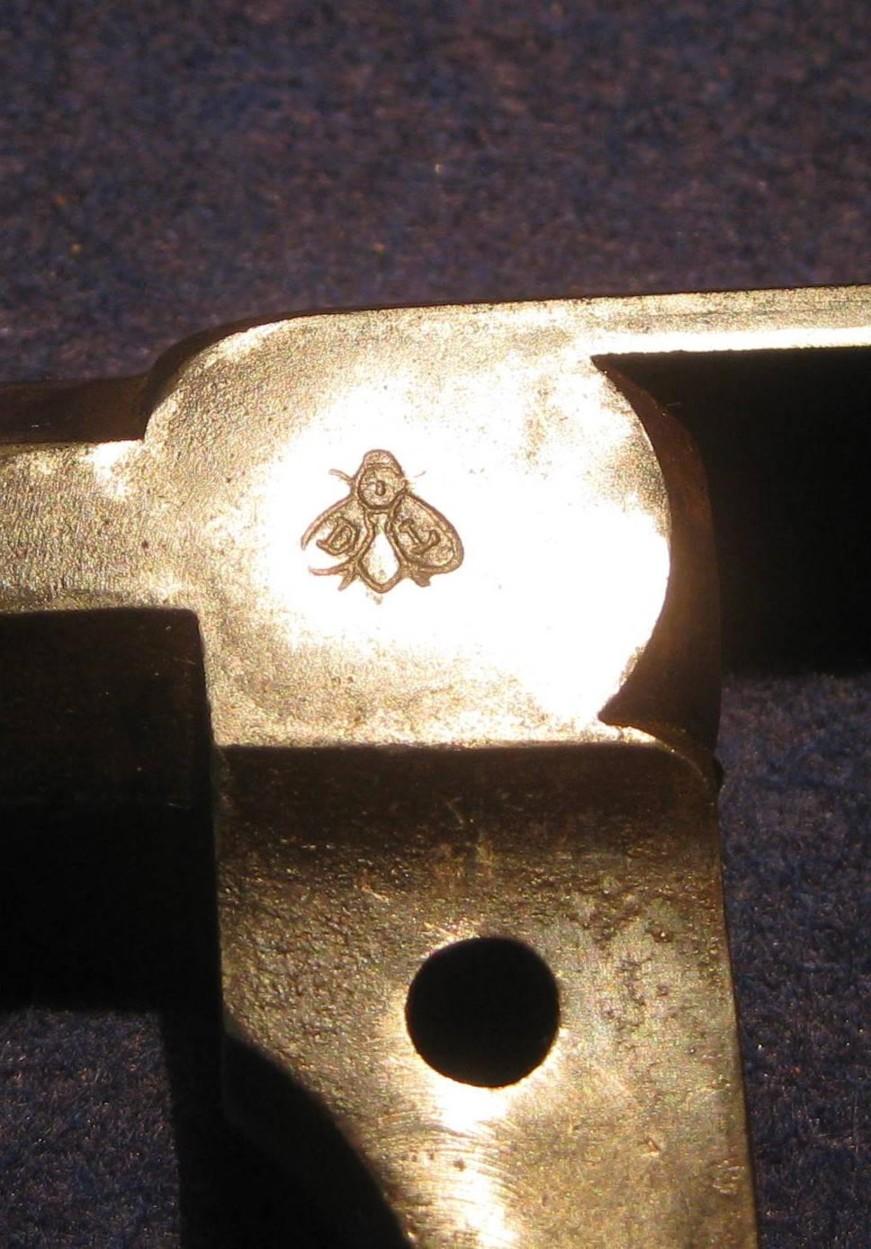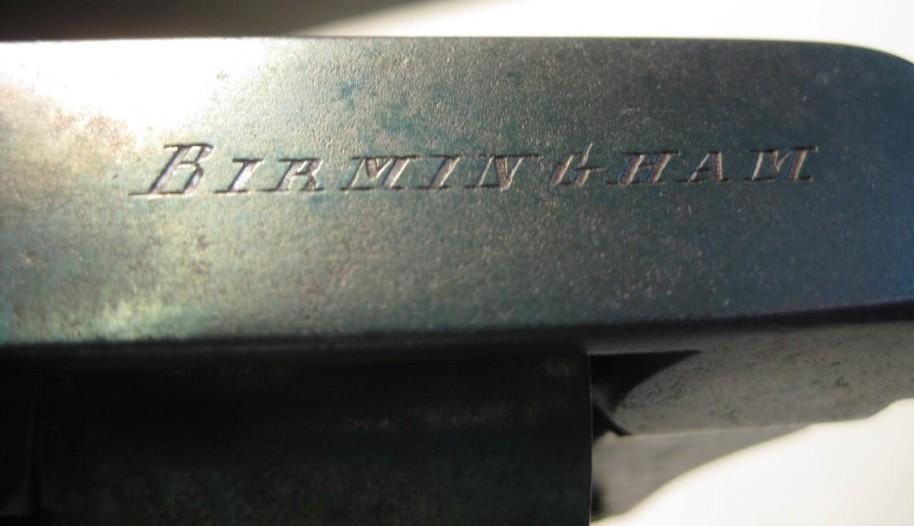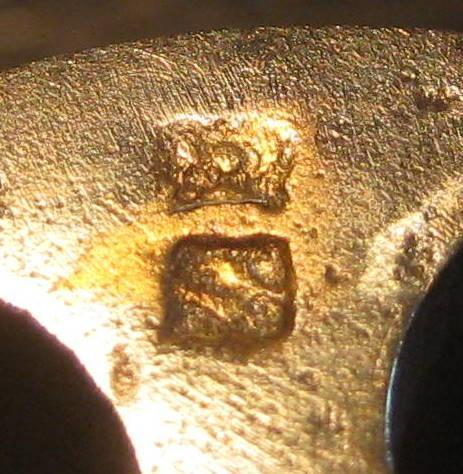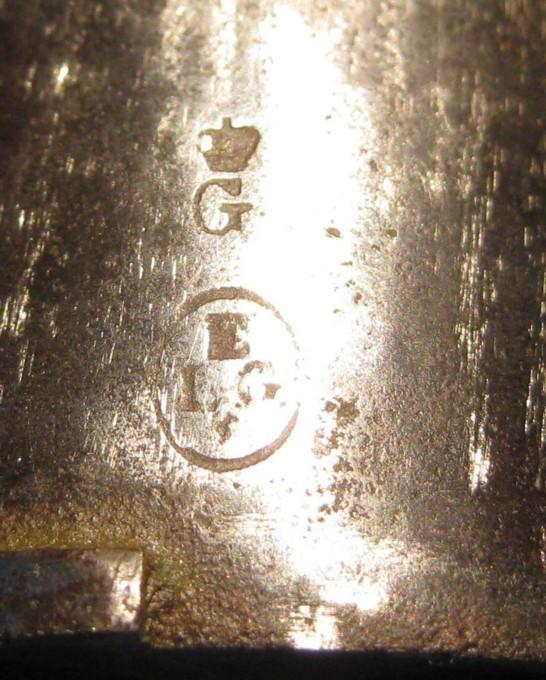 Ets Dresse Laloux et Cie
Rolling block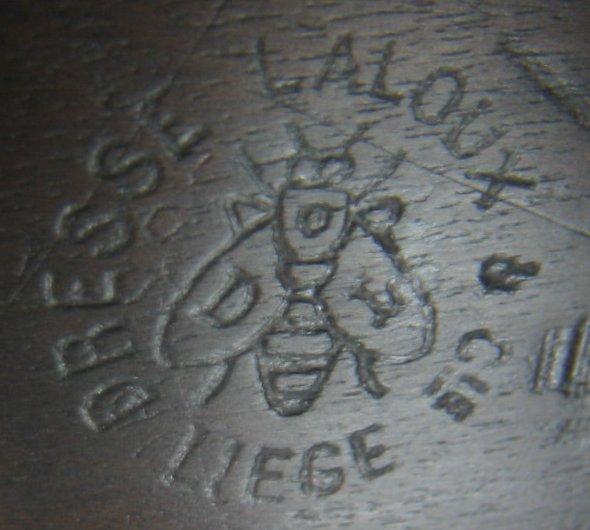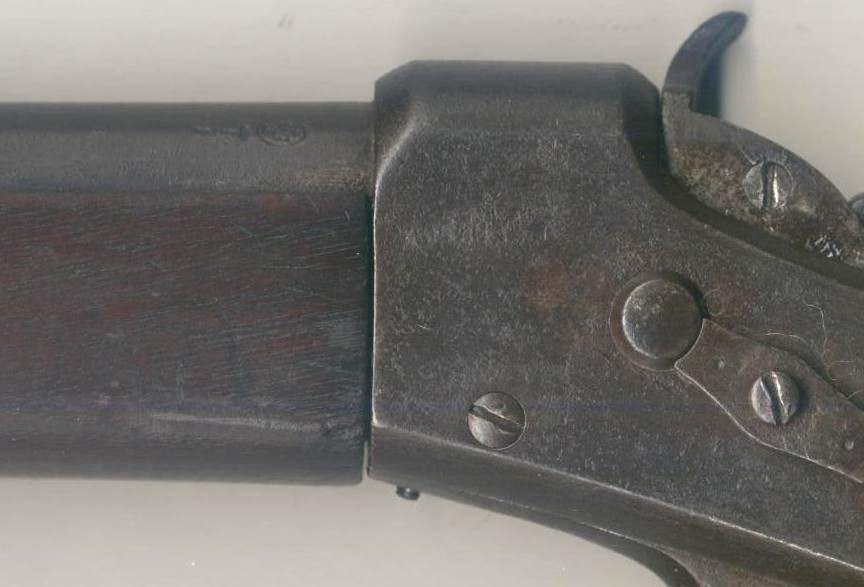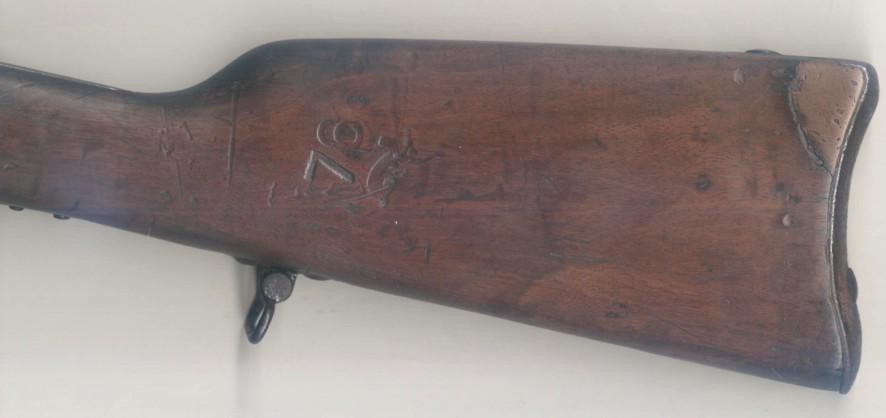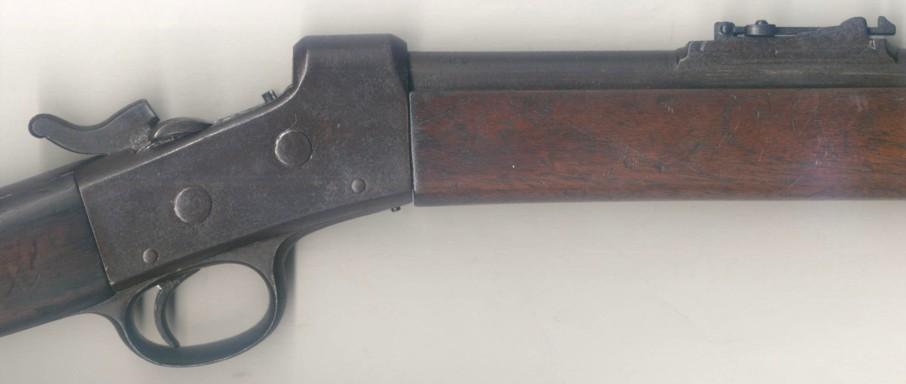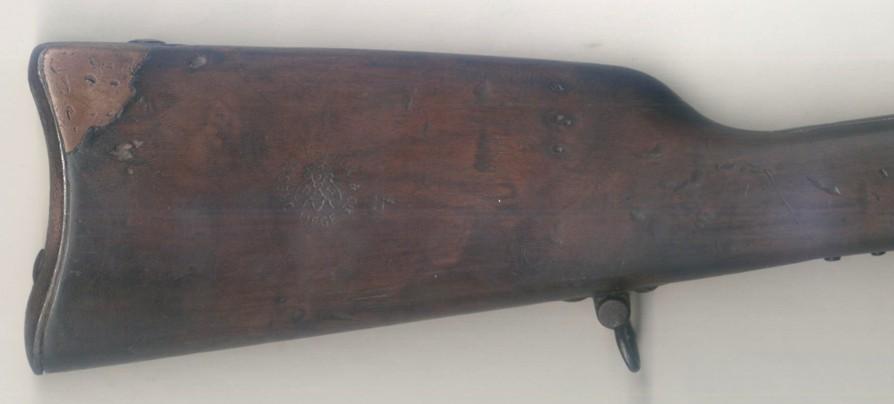 Ets Dresse Laloux et Cie
Taken again by George Laloux, Rue des Urbanistes, 3 in Liege
Model Smith & Wesson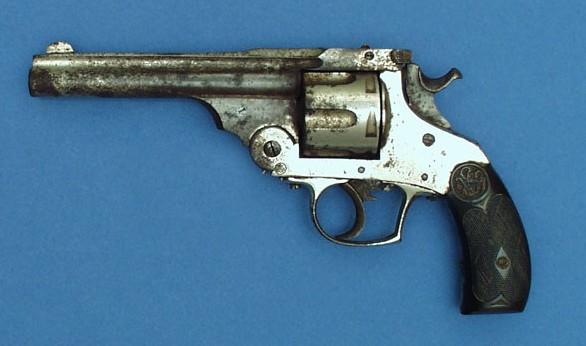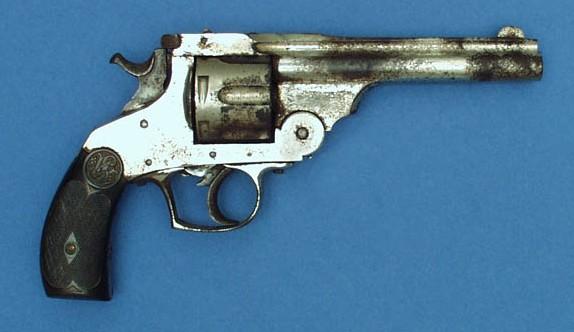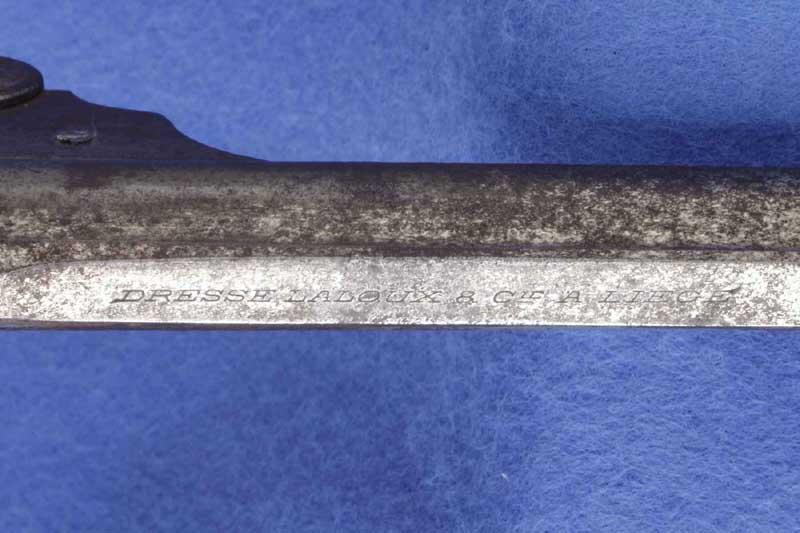 DRESSE-LALOUX
This weapon is a shotgun to unrifled bores, juxtaposed, with external hammers and opening seem to me does (photo rather dark) by key snake?
The stick of drowning is of gun type.
The punches
It carries the specific punches of the proof house ofLiege, that is to say:
Spangled ELG in an oval: final acceptance -1846/1893
Peron: inspection - 1853/our days.
EL in cursive letters: provisional test - 1852/our days.
R and X spangled: countermarks of the controllers - 1877 /1968
Marks DRESSE LALOUX A LIEGE: without comment.
crowned DL: it acts of the mark of the factory DRESSE LALOUX street On the Fountain, 47 in Liege and registered with the proof house of Liège of 1867 to 1908.
Conclusion
According to the punches, this weapon was manufactured between 1877 and 1893.
GG