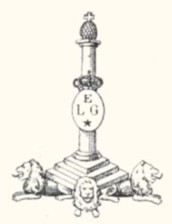 MALHERBE & SALLE
It acts of a needle rifle charging by the breech and which is the invention of Edouard MALHERBE and Guillaume SALLE in Liege.
From 1856 to 1880, MALHERBE deposited fourteen patents including two with Guillaume SALLE.
GG
Many thanks to the "ROYAL ARMY MUSEUM" Bruxelles and especially the section "ARMES PORTATIVE".
(N° identification : F451/193Inf "Collection of Comte de Ribaucourt")