Some of the most beautiful work of this craftsman, and many others, are in this book "Liège Gunmakers through their Work. 1800 - 1950".
For more detail see: LIEGE GUNMAKERS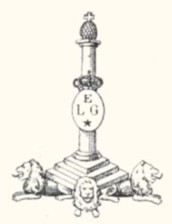 Our current knowledge on Gilles MARIETTE de Cheratte is all on the site!
It was registered with the bench of tests of Liege of 1832 to 1851.
Moreover we are not any more maintaining very certain accuracy of this information bus to the examination of the patents, we note that the majority of the MARIETTE weapons were patented by Guillaume MARIETTE de Cheratte also and who of 1840 to 1888 deposited 22 Belgian patents!
These two MARIETTE live in the same commune, were parents, it lived was contemporary is probable but we are not on nothing.
According to our observations on the weapons passed between our hands, we think that:
Gilles MARIETTE signed of his name and complete first name.
Guillaume MARIETTE signed MARIETTE BREVETE!
Other MARIETTE are still announced in arms industry of Liège, namely:
MARIETTE Dieudonné (BE 1904/1922) of Hoignée-Cheratte. It deposits of 1868 to 1903 twenty-six Belgian patents!
MARIETTE E of Hoignée Cheratte deposits of 1911 to 1912, two Belgian patents.
MARIETTE J Fils of Hoignée Cheratte deposits three patents of 1863 to 1865.
MARIETTE M.N of Liege towards 1854/55. The museum of weapons of Liege preserves 5 weapons of this arms manufacturer very badly known.
MARIETTE S.G. Son of Cheratte deposits two patents into 1861/62.
MARIETTE V of Cheratte deposits a patent in 1887.
MARIETTE W of Liege deposits two patents in 1887.
MARIETTE-BOSLY G of Cheratte deposits a patent in 1874.
MARIETTE-CERFONTAINE D. of Cheratte deposits three patents of 1891 to 1908.
MARIETTE-DEUZE registered with the BE of 1894 to 1904.
MARIETTE-HERMANN J of Liege deposits a patent in 1864.
You note by yourself that the matter vast and still is explored very little! A serious genealogical investigation in the files of the State in Liege and the commune of Cheratte (currently Visé) would be absolutely necessary to clear up this hank.
This study would require time and abnegation! One day perhaps?
GG