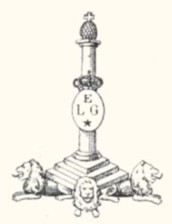 J.J. Rissack
This is a pepperbox made by J.J. Rissack, Herstal, Liege, around 1855. The ignition system is needlefire, based on a patent dated October 1850. A paper cartridge or loaded bullet (similar to the Beringer system) is placed in the barrel either from the front or by unscrewing the barrel and then inserting the bullet from the rear. The barrels are rifled with 8 lands and grooves with right hand twist.
The firing pin is struck by the hammer. This pin then strikes the needle, igniting the priming compound in the rear of the bullet. After firing the hammer has to be put into the half cock position so the barrel can be rotated a quarter turn, by hand. Upon rotation the firing pin is forced back by means of a cam in the frame. Please note the screw in the top of the frame, holding the firing pin in position.
As far as we can find out now this is the only Rissack pepperbox in existence. All known pictures (book by Dunlap and the catalogue of the Frank Horner collection) are of this particular weapon.
"From the collection of Jas van Driel"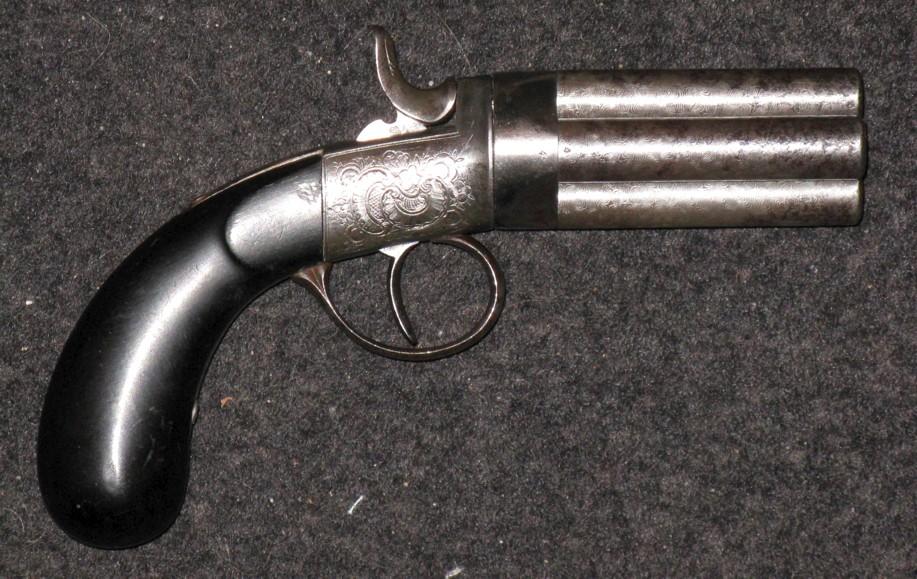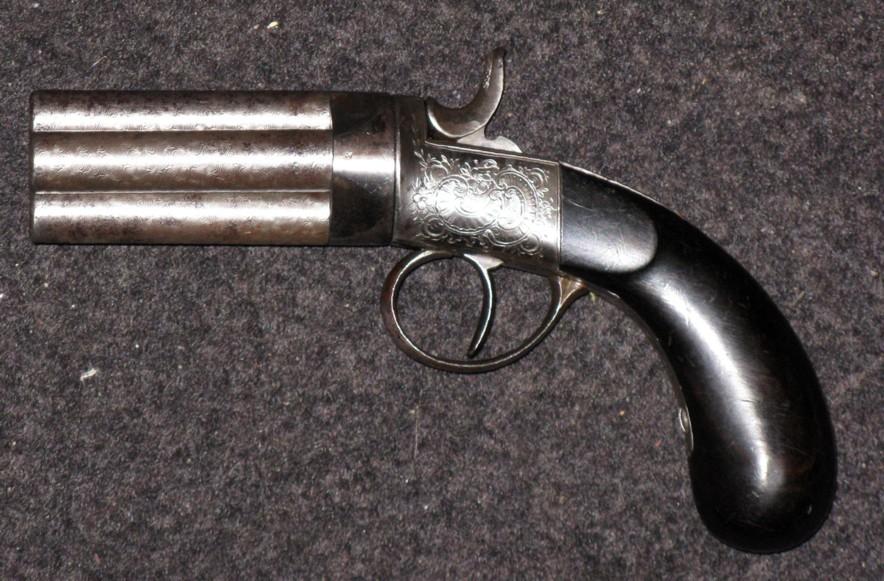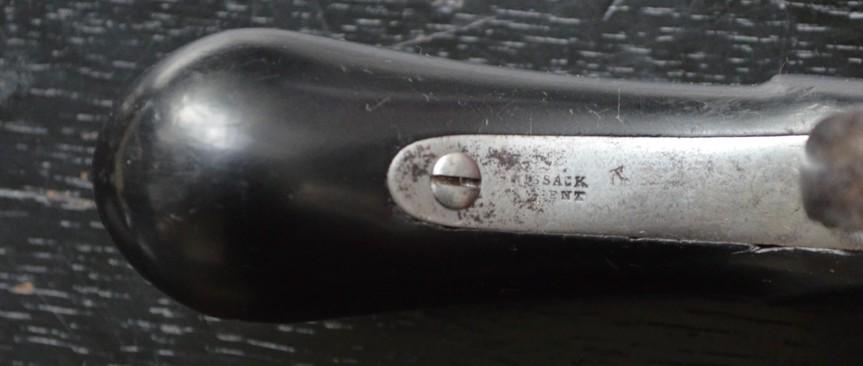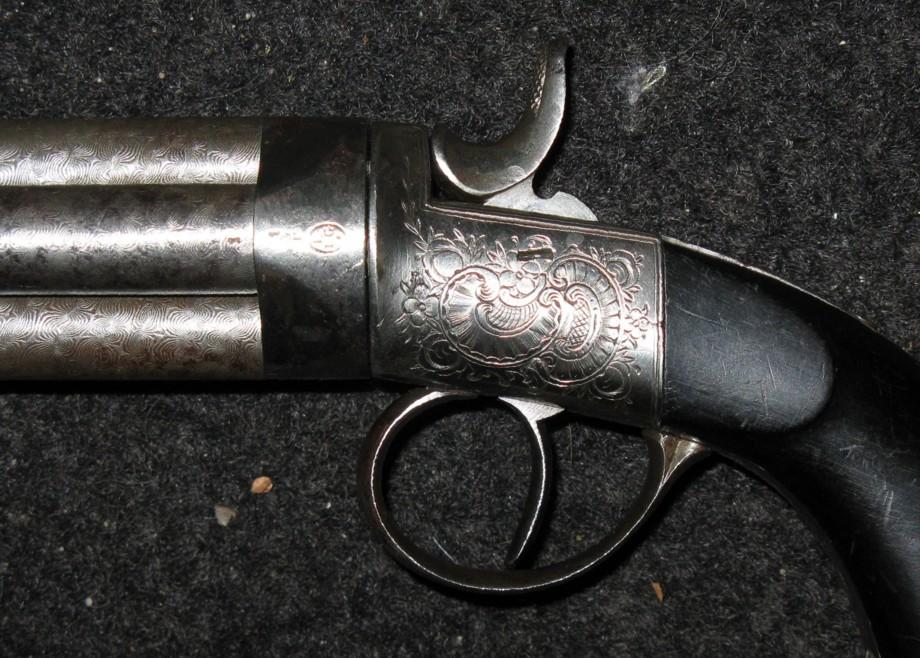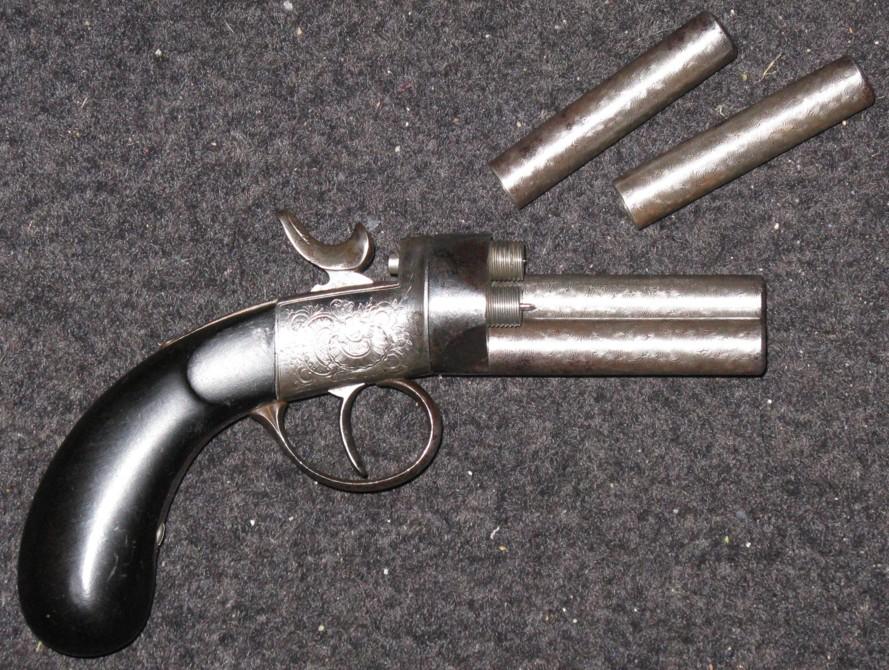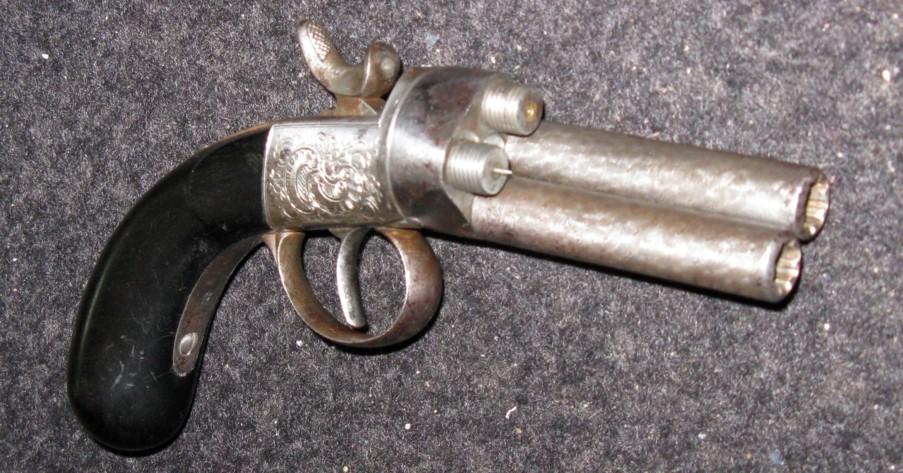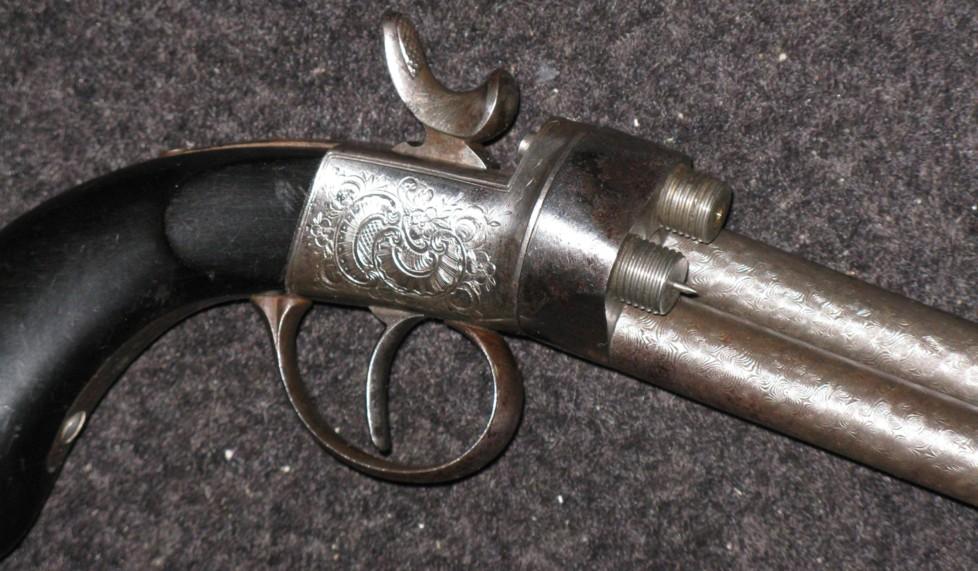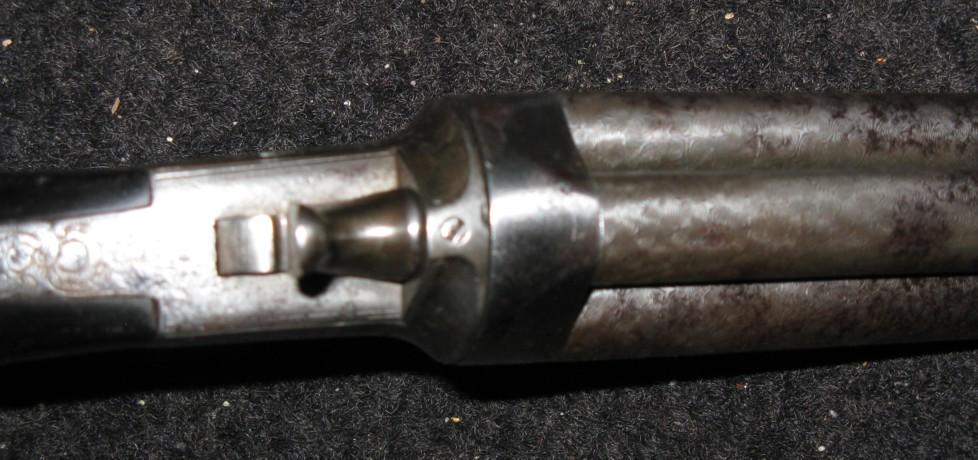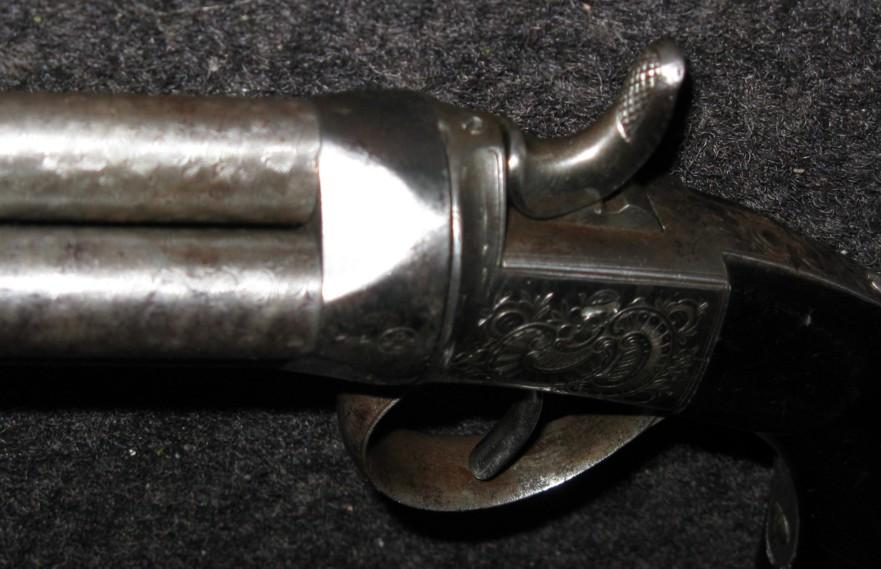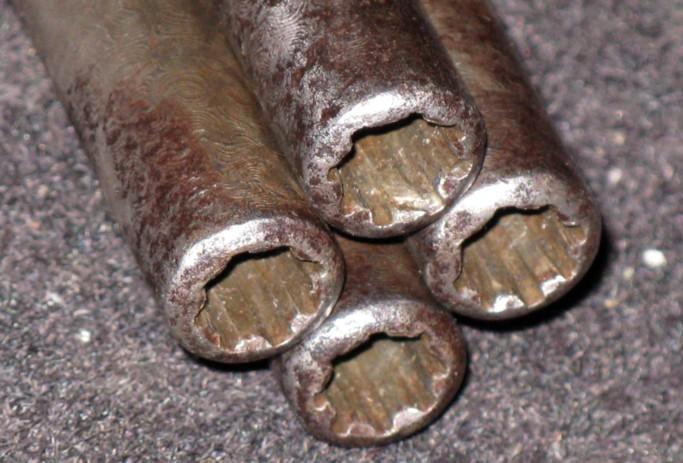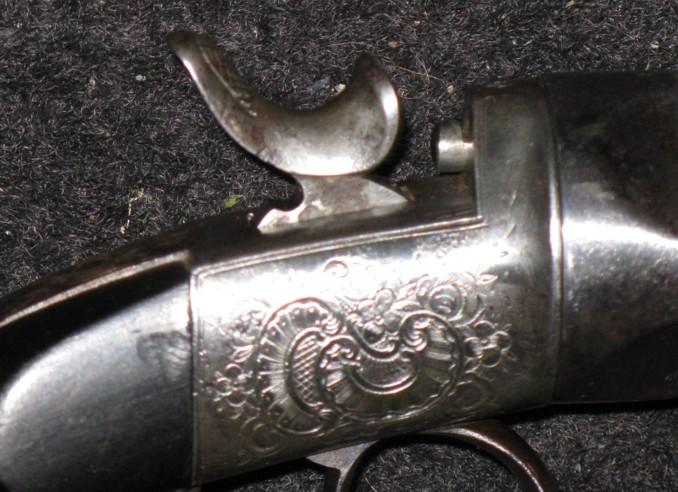 Rissack J.J.
RISSACK J.J. arms manufacturer in Herstal (BE 1850/1857), prolific inventor deposited considerable patents in company of his/her son. Thus are born well various weapons in the tone from the time like a pepperbox with eight shots, a pistol with metal cartridges (1855) of the rifles and shotguns and modifications with the "longuesses" of the weapons taking care by the cylinder head (1858) and singular a riding crop-gun with needle.
In 1857 our man joins a certain GRISARD which does not seem to leave the rows of arms manufacture of Liège but rather of finance.
Association will last until 1863 and will see the production of the famous gun with percussion RISSACK.
This revolver with six shots and open framework functions only in double action actuated by a trigger with ring and an interior hammer. Indeed the grips in drowning is prolonged to the cylinder to cover the mechanism with percussion to internal hammer.
A broad notch in the shield allows the placement of the starters. The barrel with sides is assembled in key and is provided with bodies of aiming.
The weapon measures 267 mm, weighs 580 grams and is of gauge 8,5 mm.
It is marked punch of the bench of test of Liege (spangled ELG in an oval) and mark J.J. RISSACK BREVETE on the console on the left-hand side.
In 1863 RISSACK father and son take again their freedom and remain registered with the bench of test until 1870. They then do not seem any more to be occupied but of rifles.
GG & MD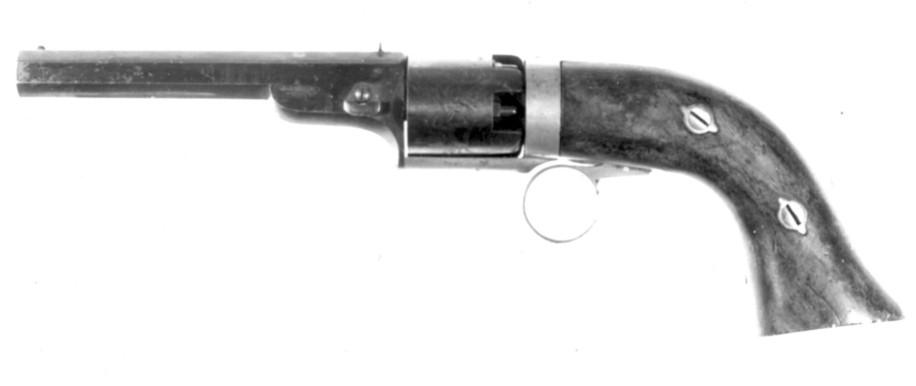 Rissack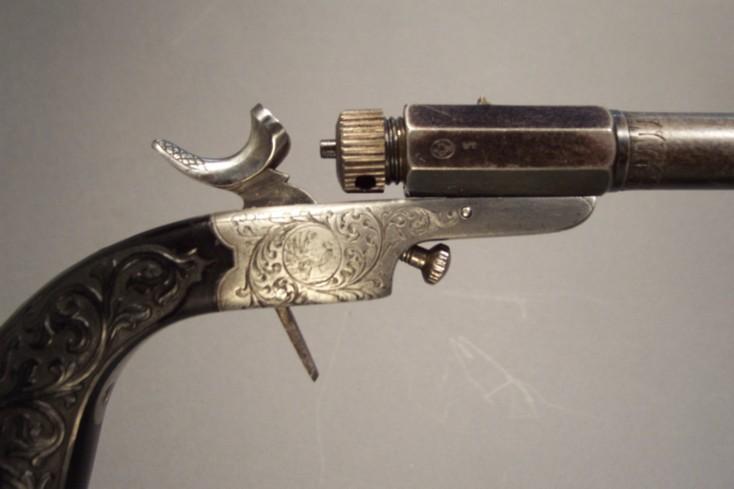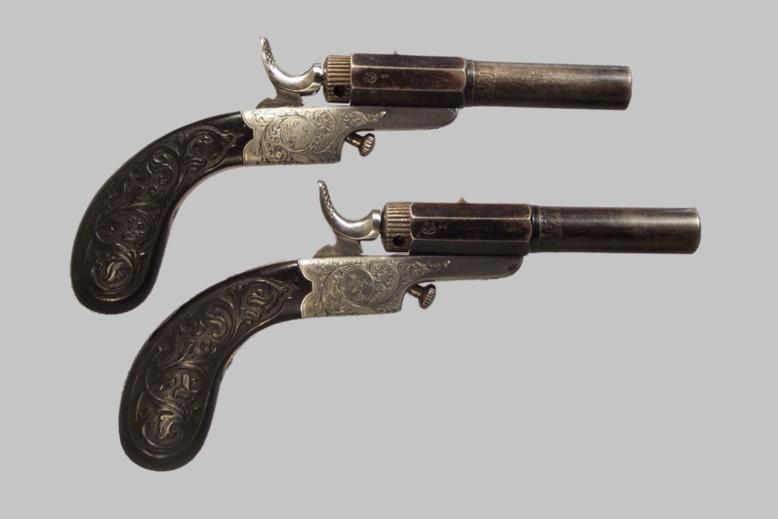 Many thanks to Aloyis for these nice pictures.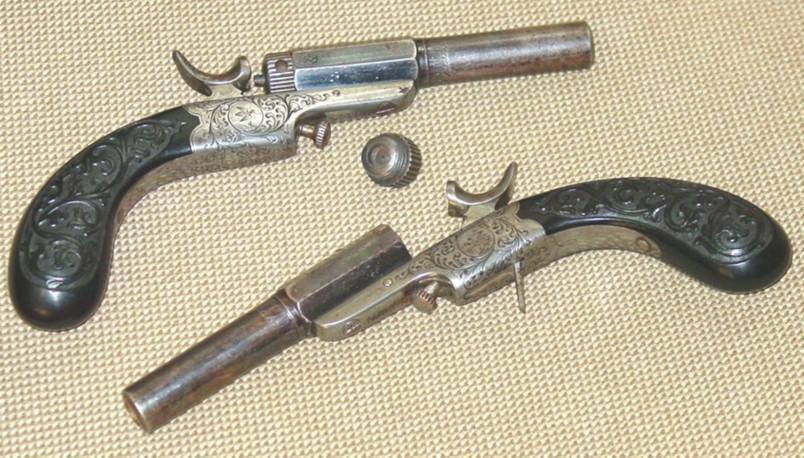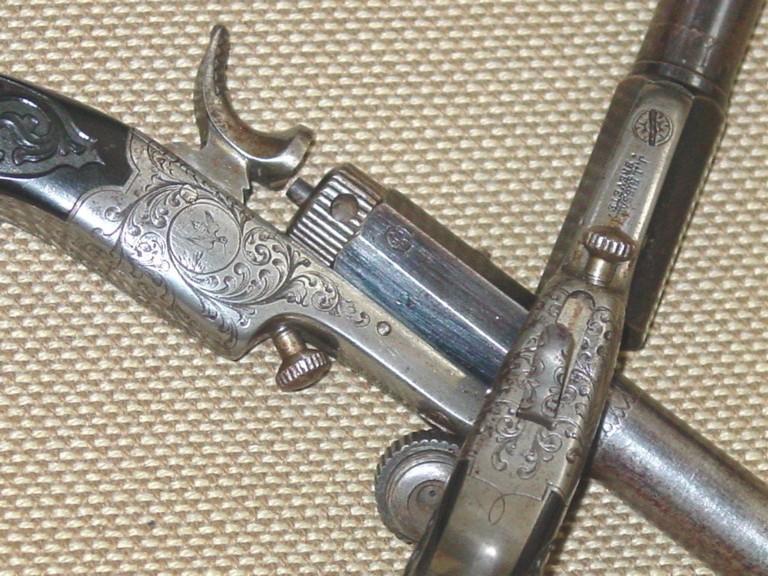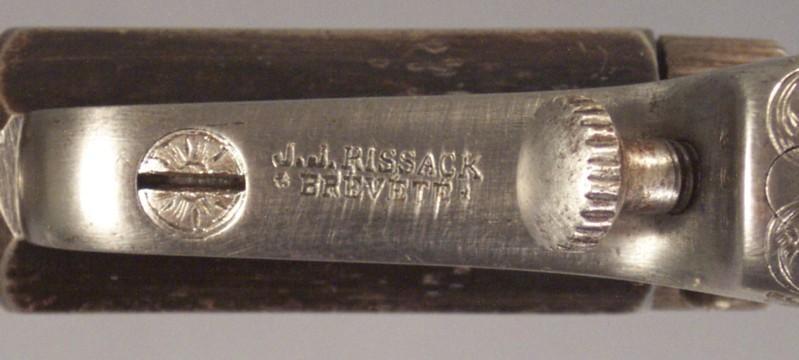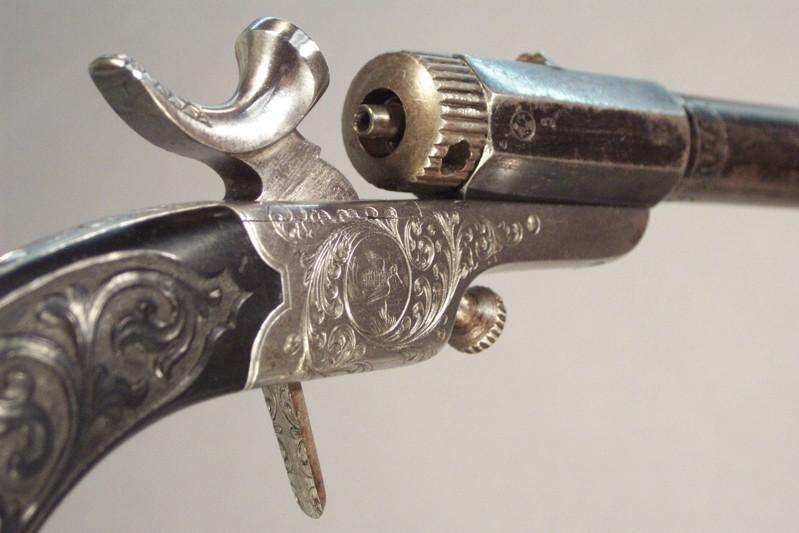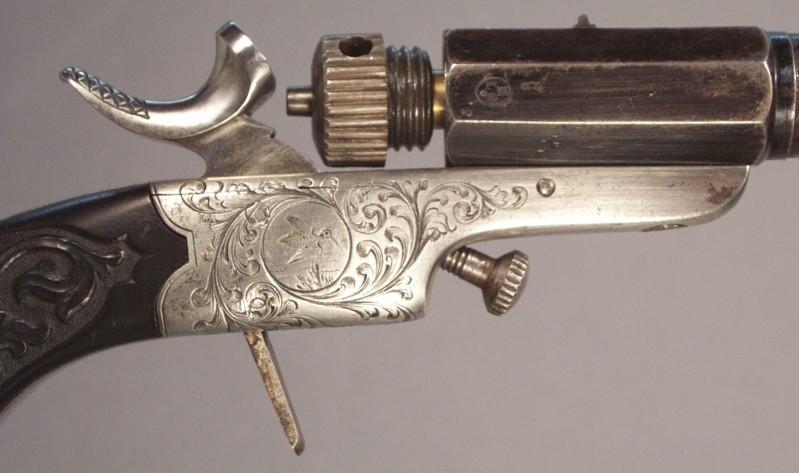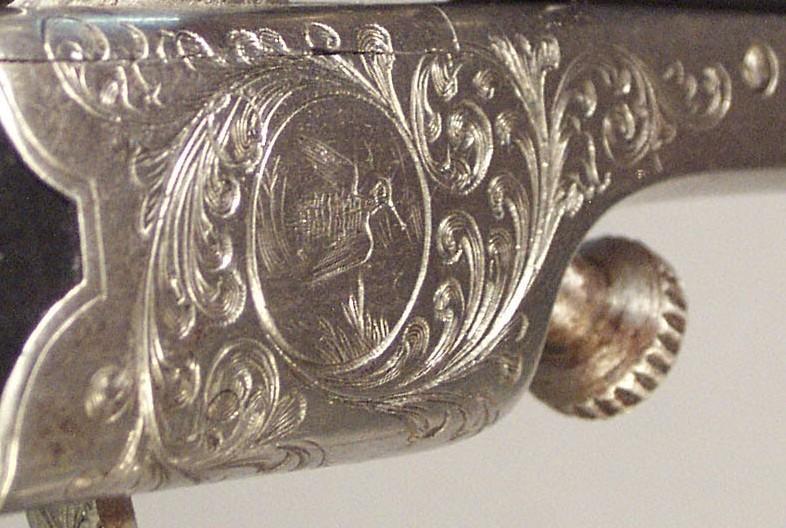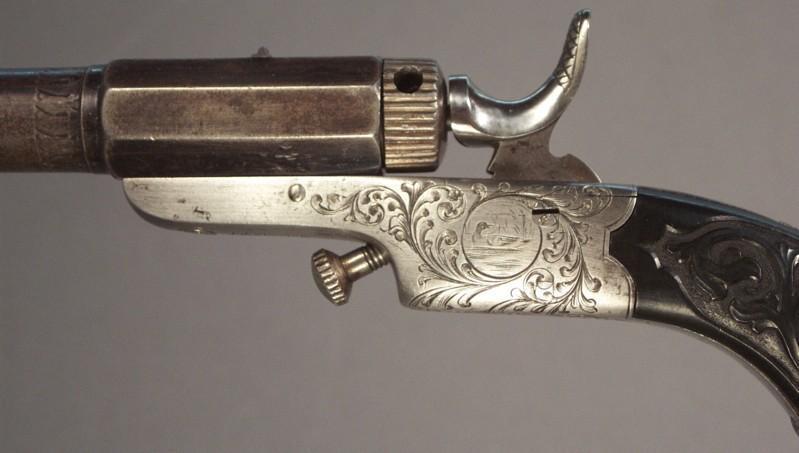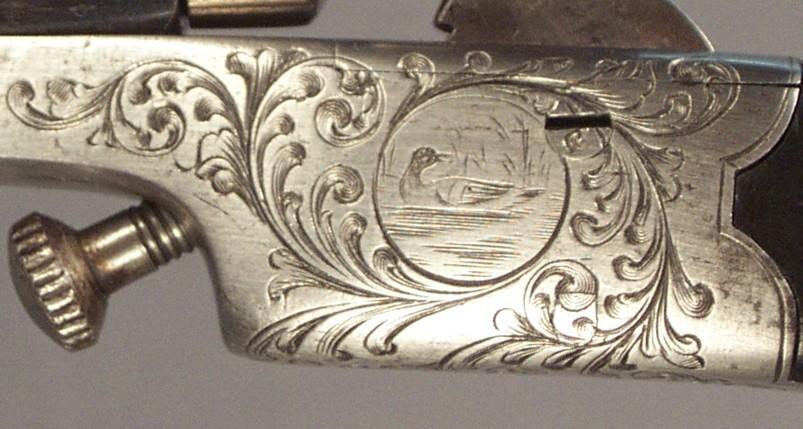 Rissack J.J.
Photos of "COLLECTORSFIREARMS"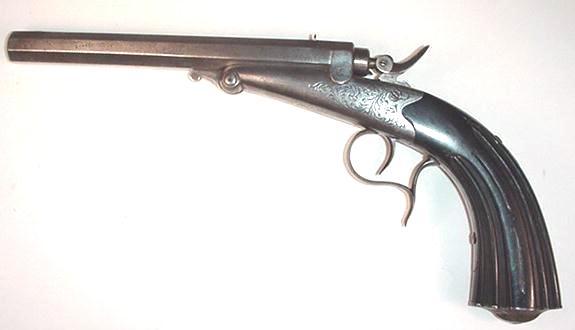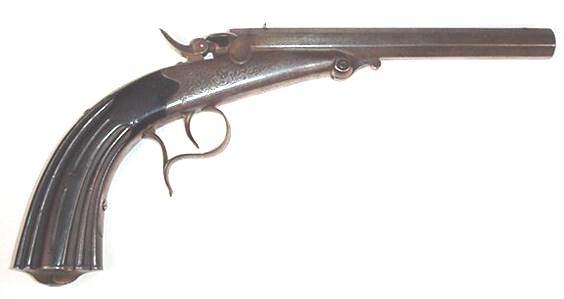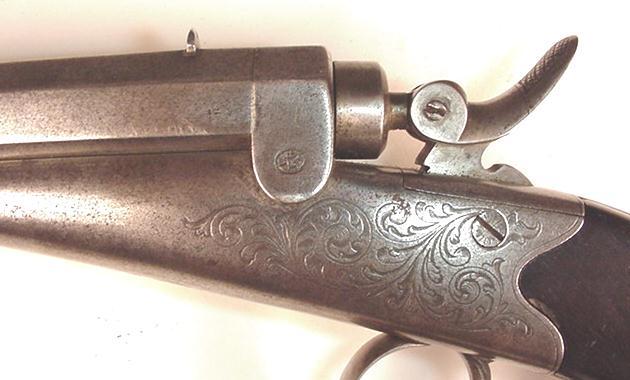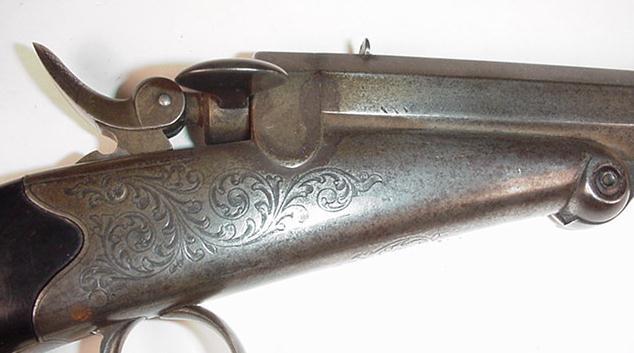 Another weapon of Rissack
Many thanks to "ANTIQUEFIREARMS" for these extraordinary photos.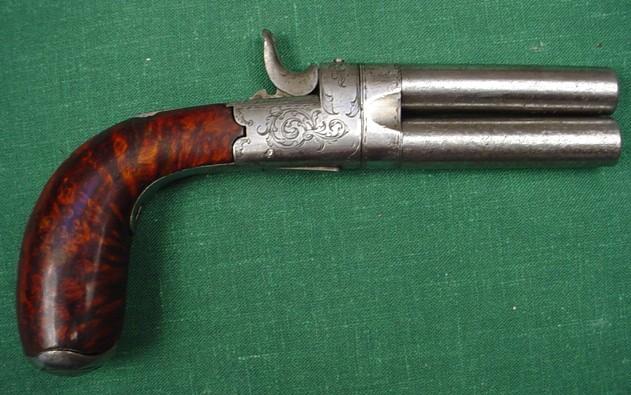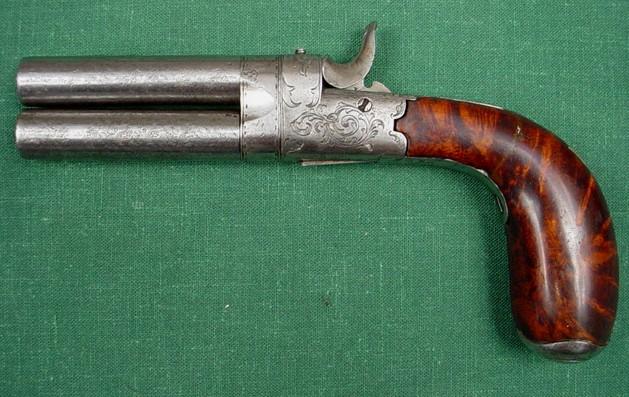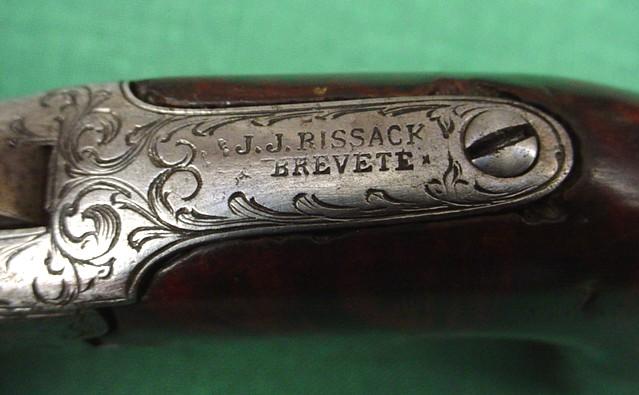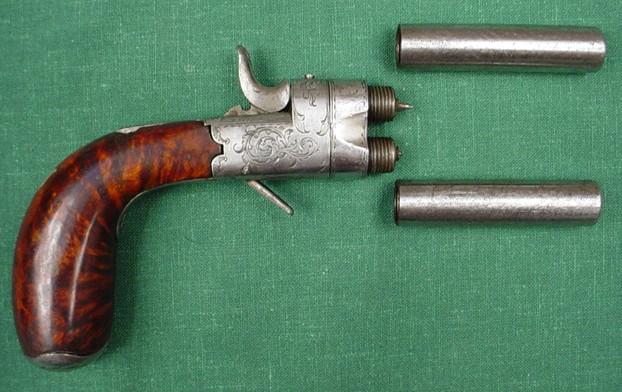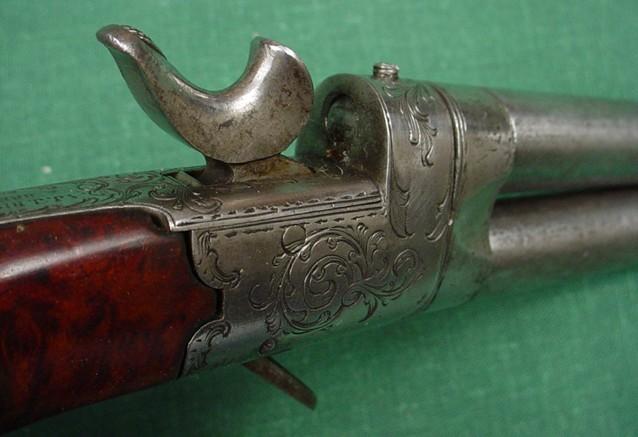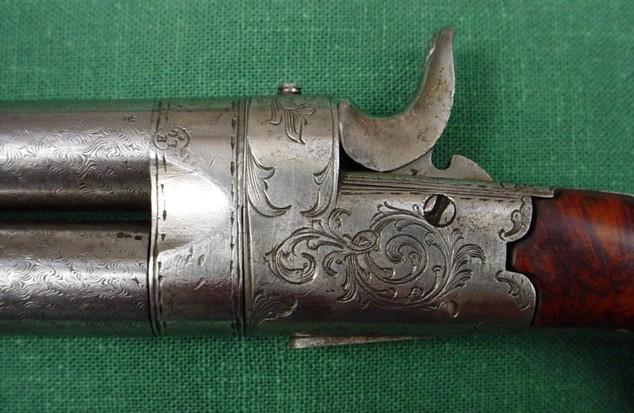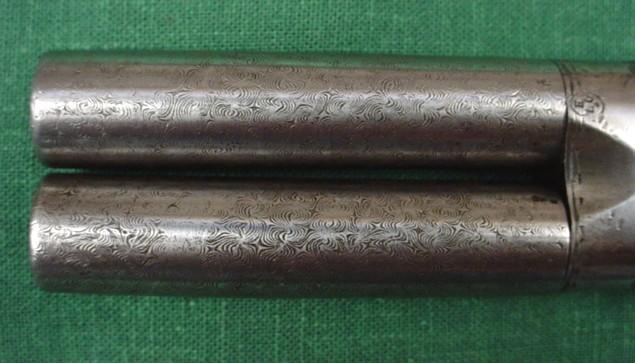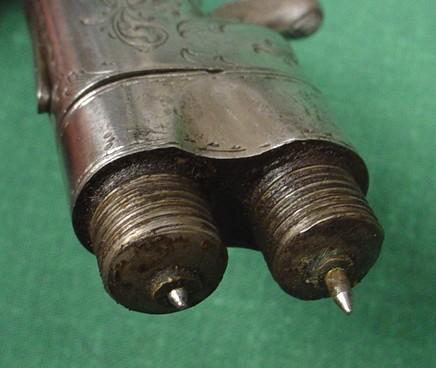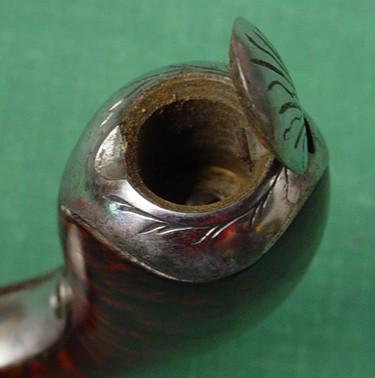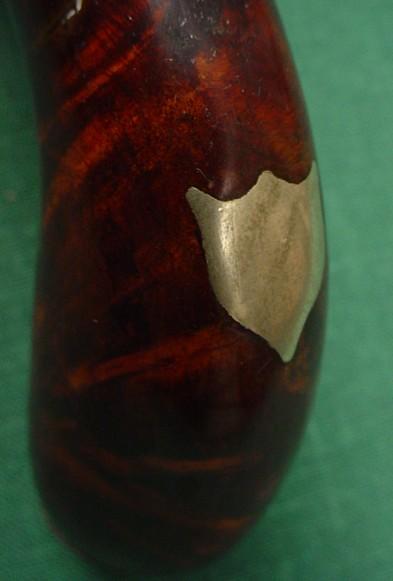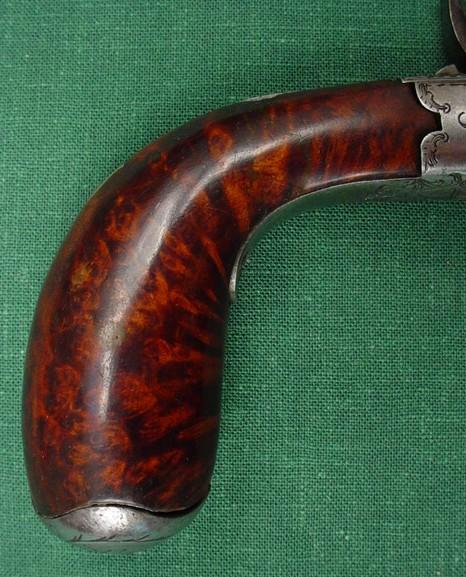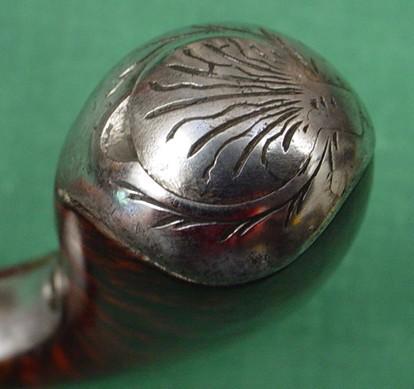 Patent Rissack