Some of the most beautiful work of this craftsman, and many others, are in this book "Liège Gunmakers through their Work. 1800 - 1950".
For more detail see: LIEGE GUNMAKERS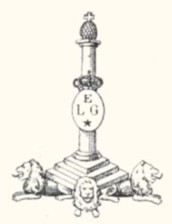 Haaken-Plomdeur Charles
Mass. arms type percussion belt revolver, Belgian manufacture. Seems to be cal 31.
The lock is different on this one compared to the US produced. No half moon bar but a pull iron underneath the octagon barrel which is 6 1/2 inch long.
Factory engraved in floral style. Flared walnut grips.
The weapon bear ELG in an oval and the letters HP on rear of cylinder.
It also carries initial HP, which are the initials of Haaken-Plomdeur Charles.
On sold at "Ives Devos"
Photos Littlegun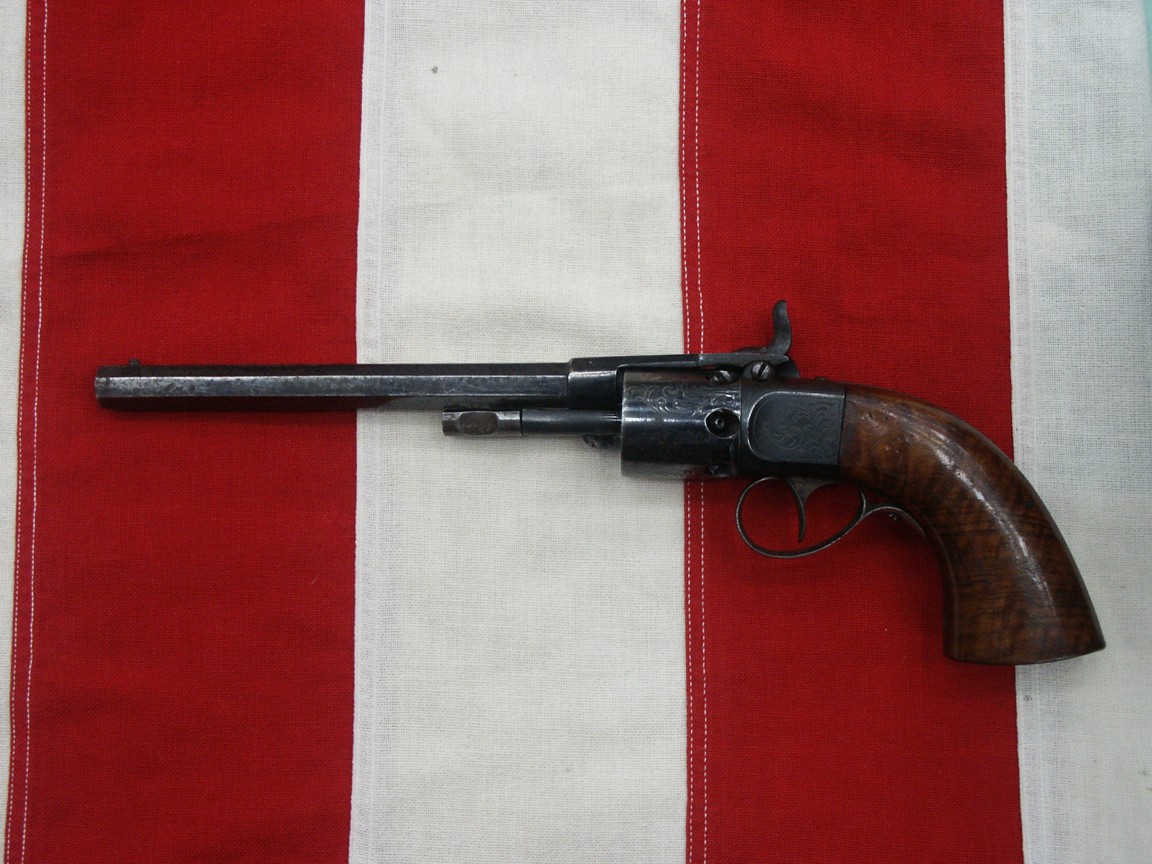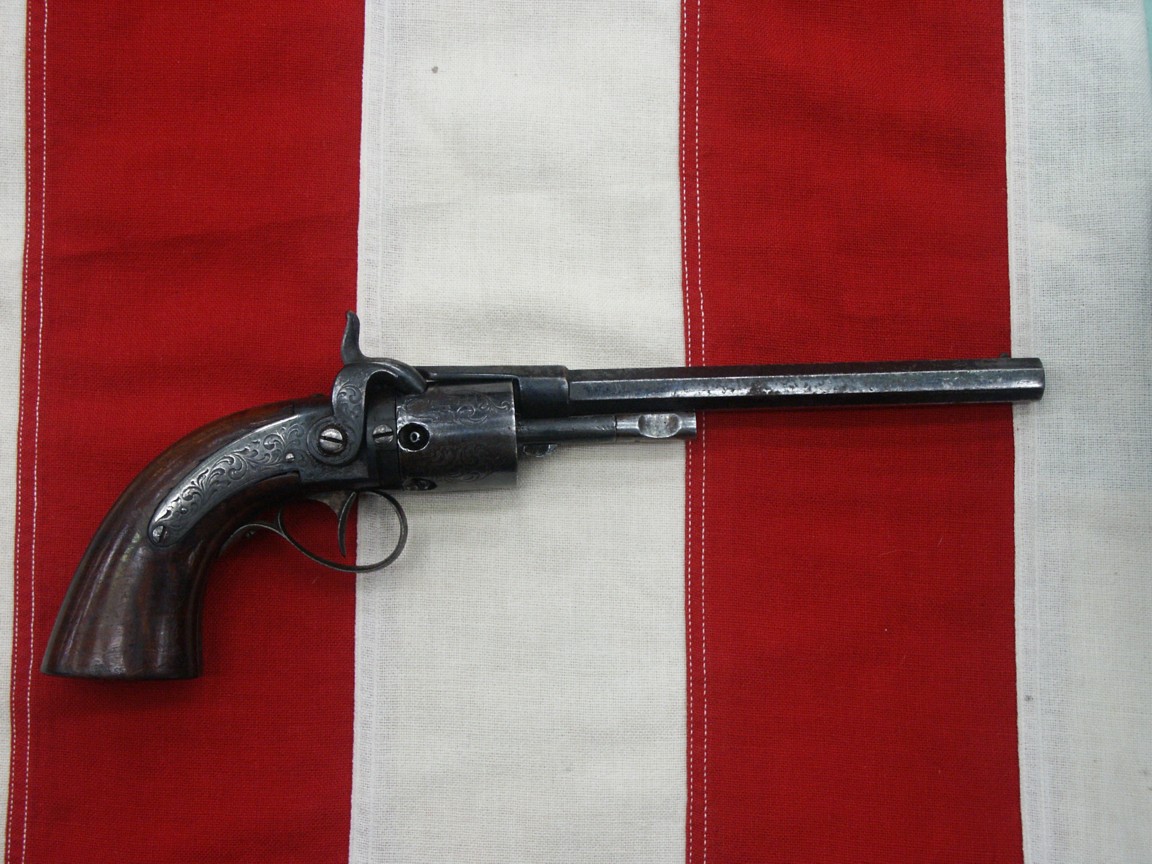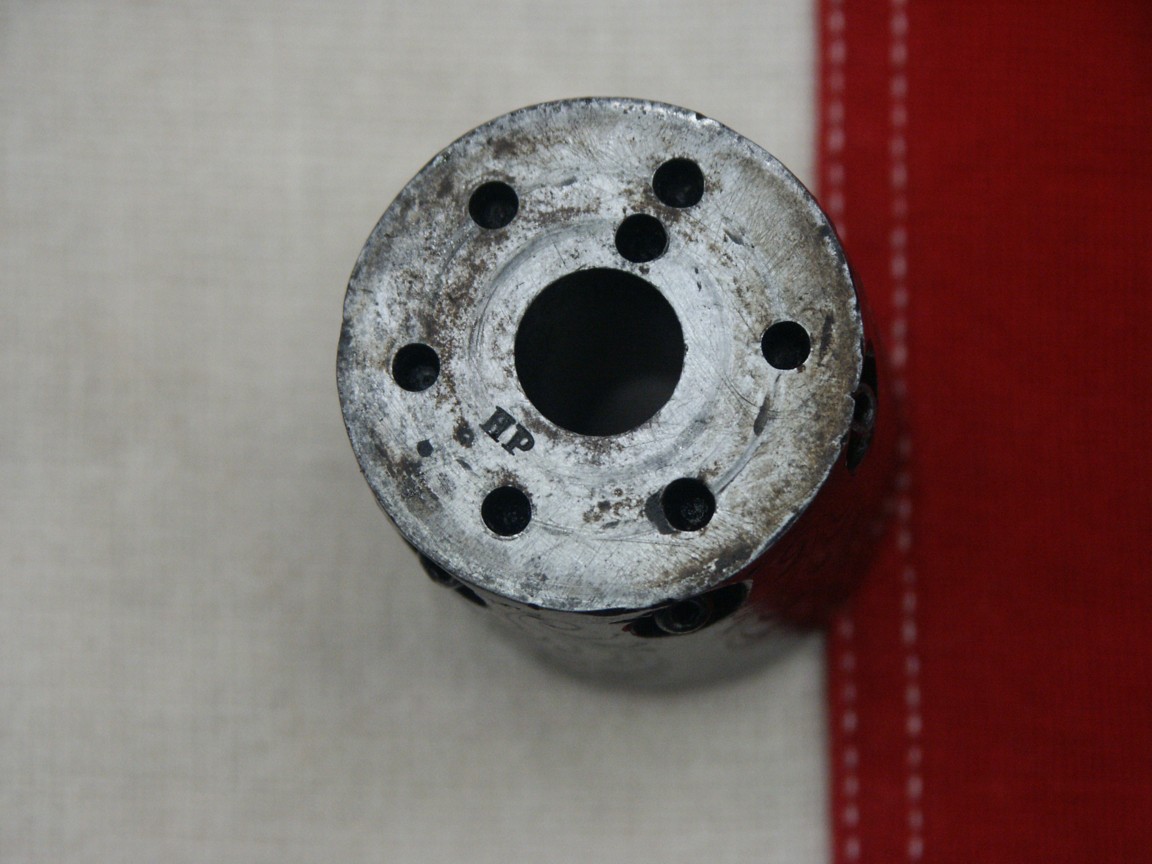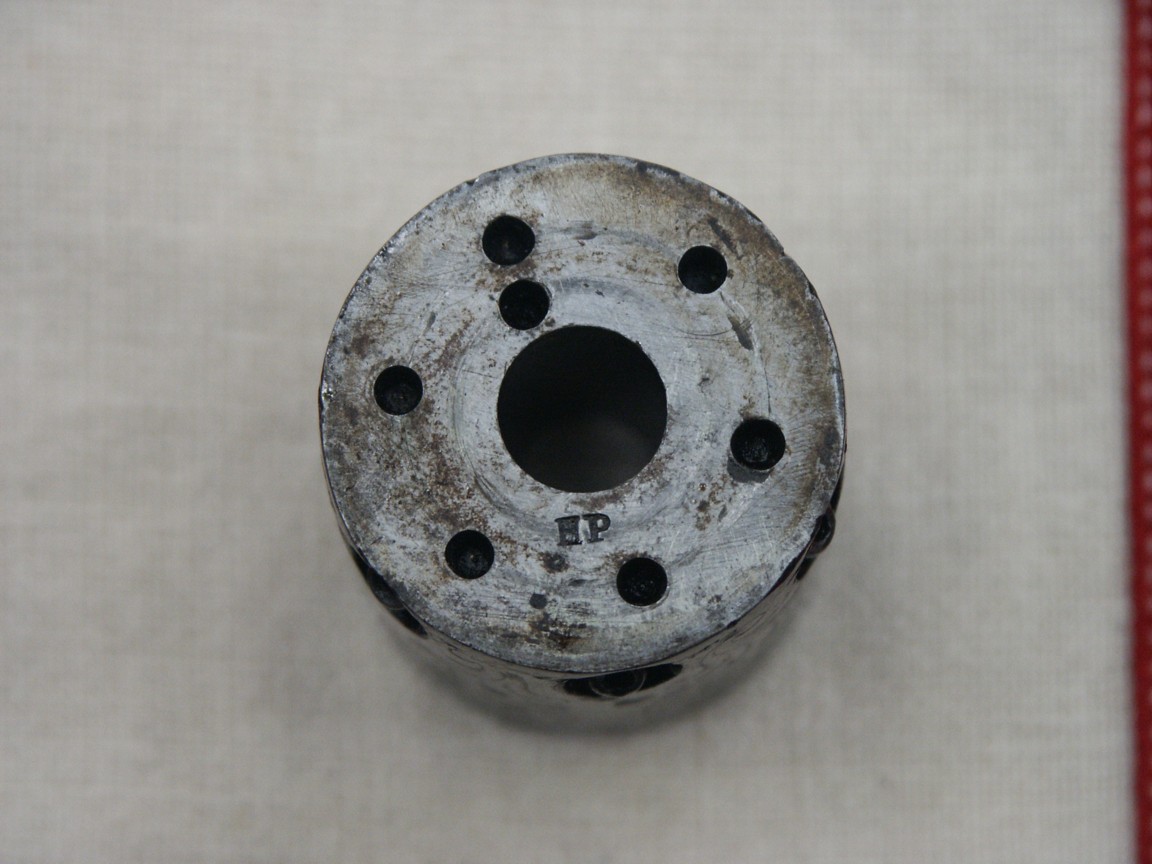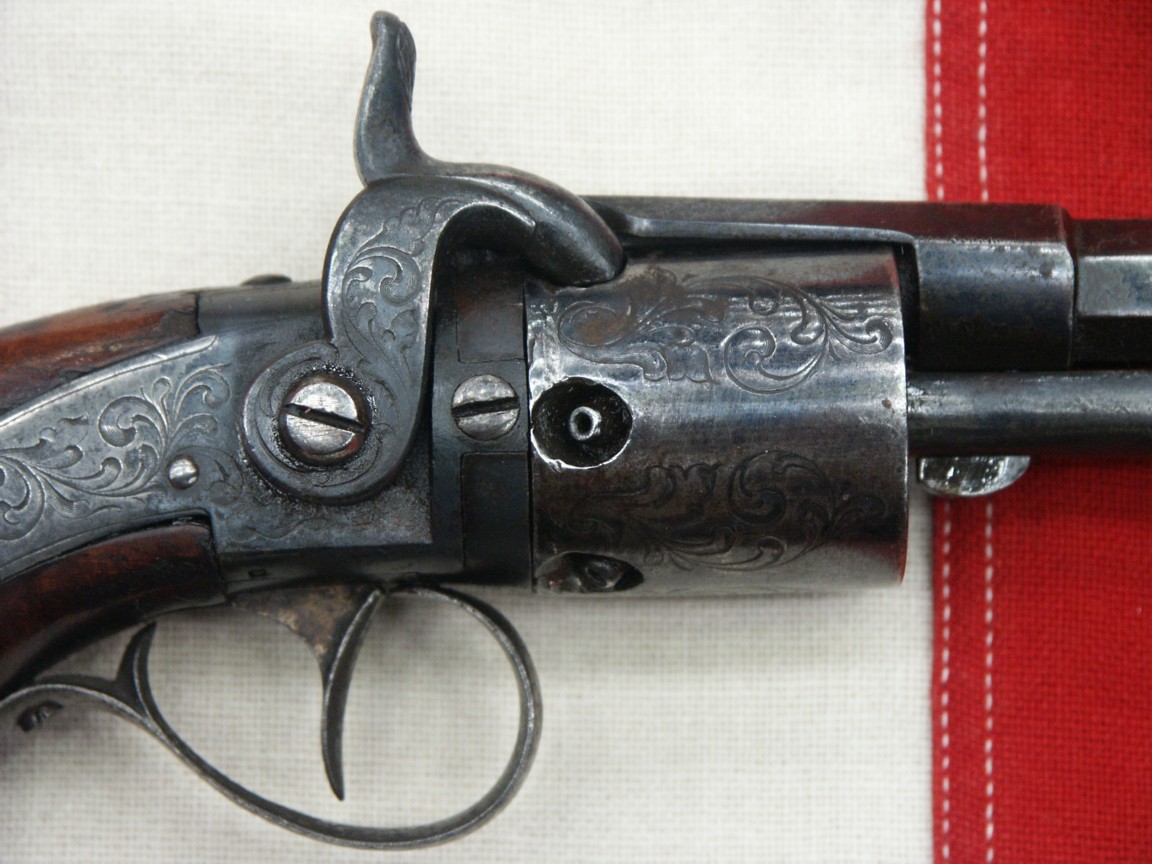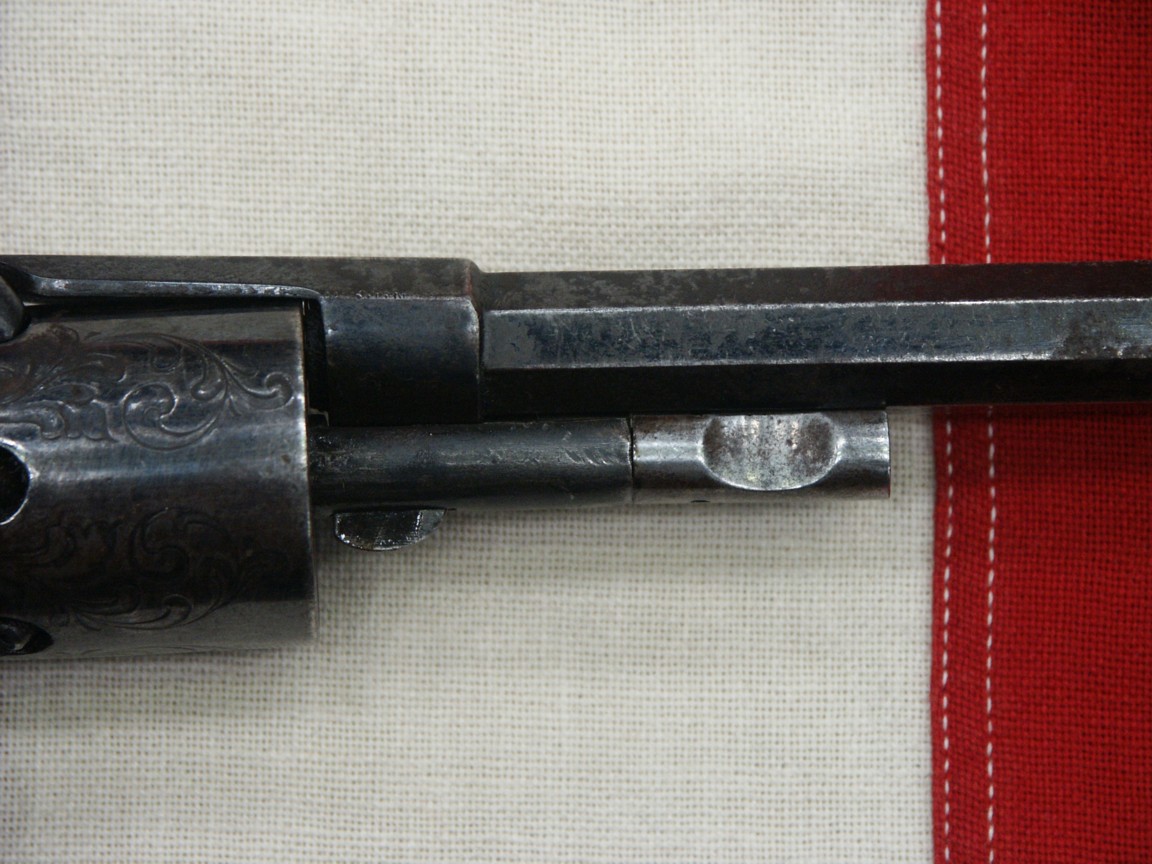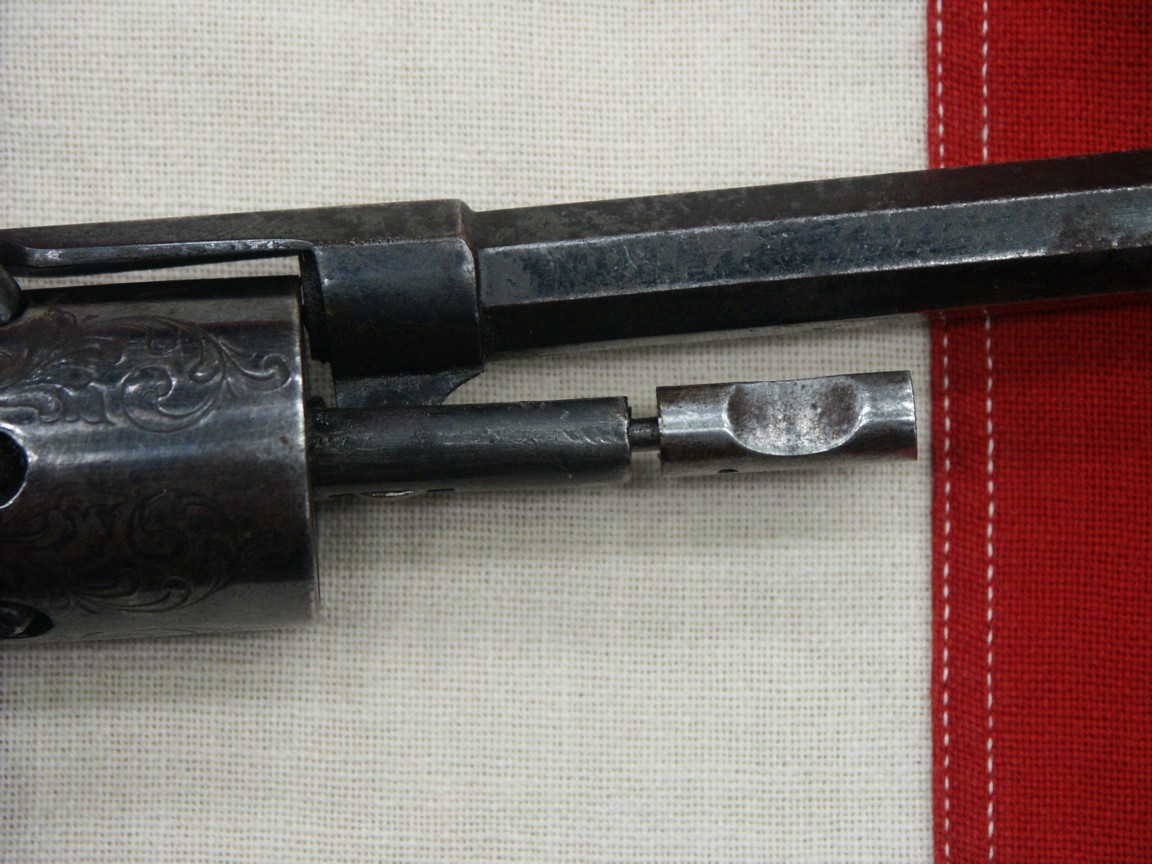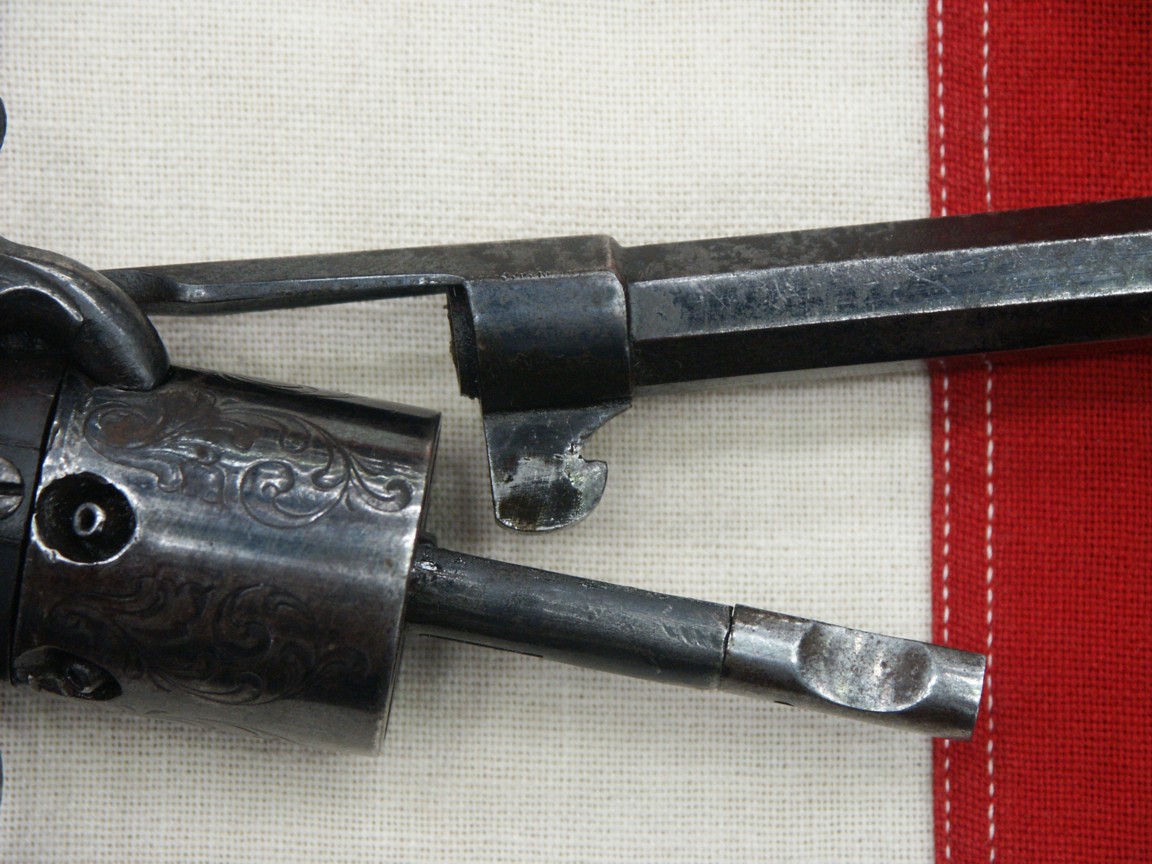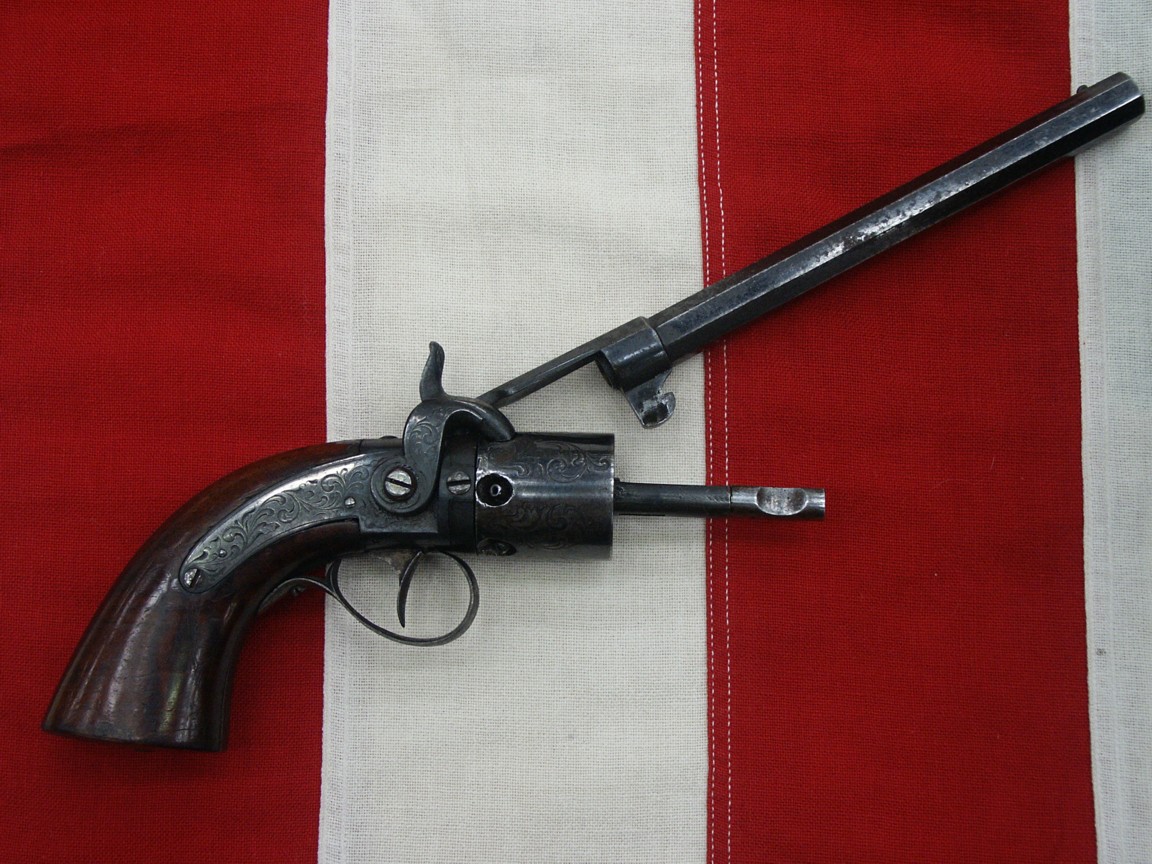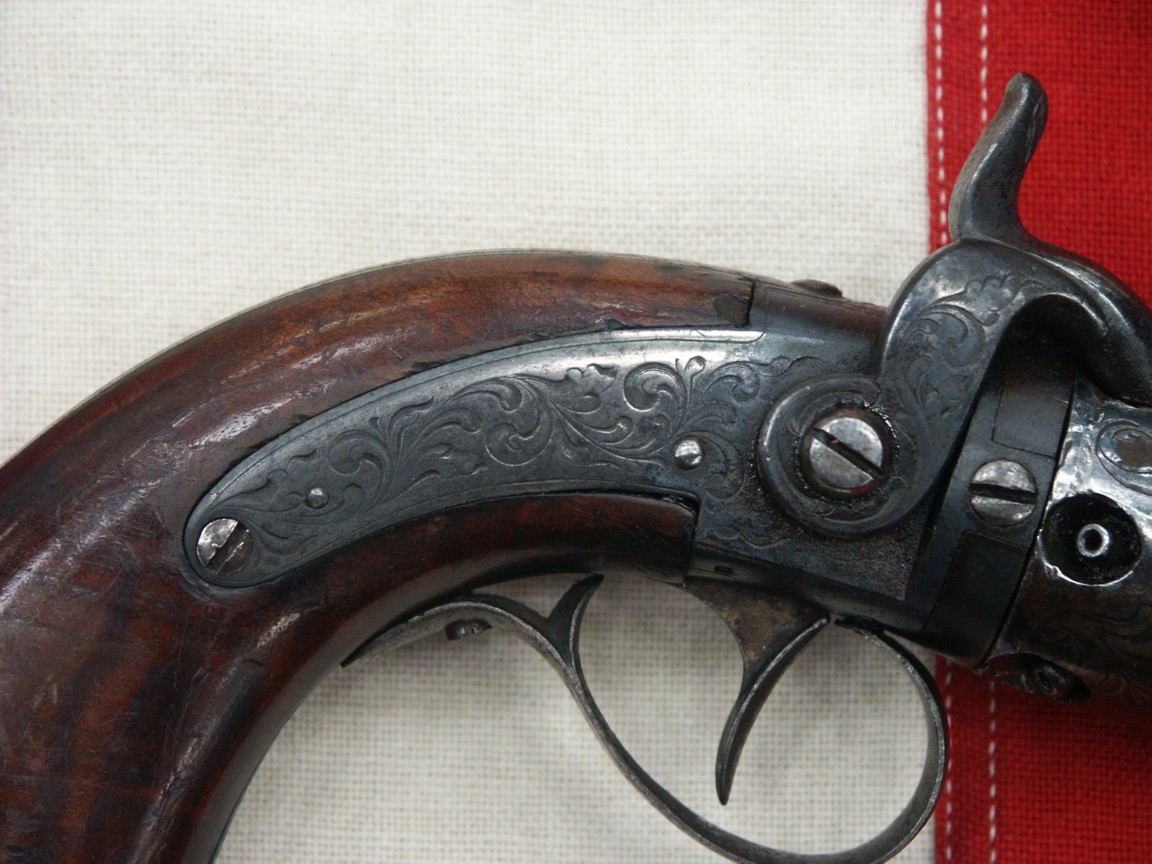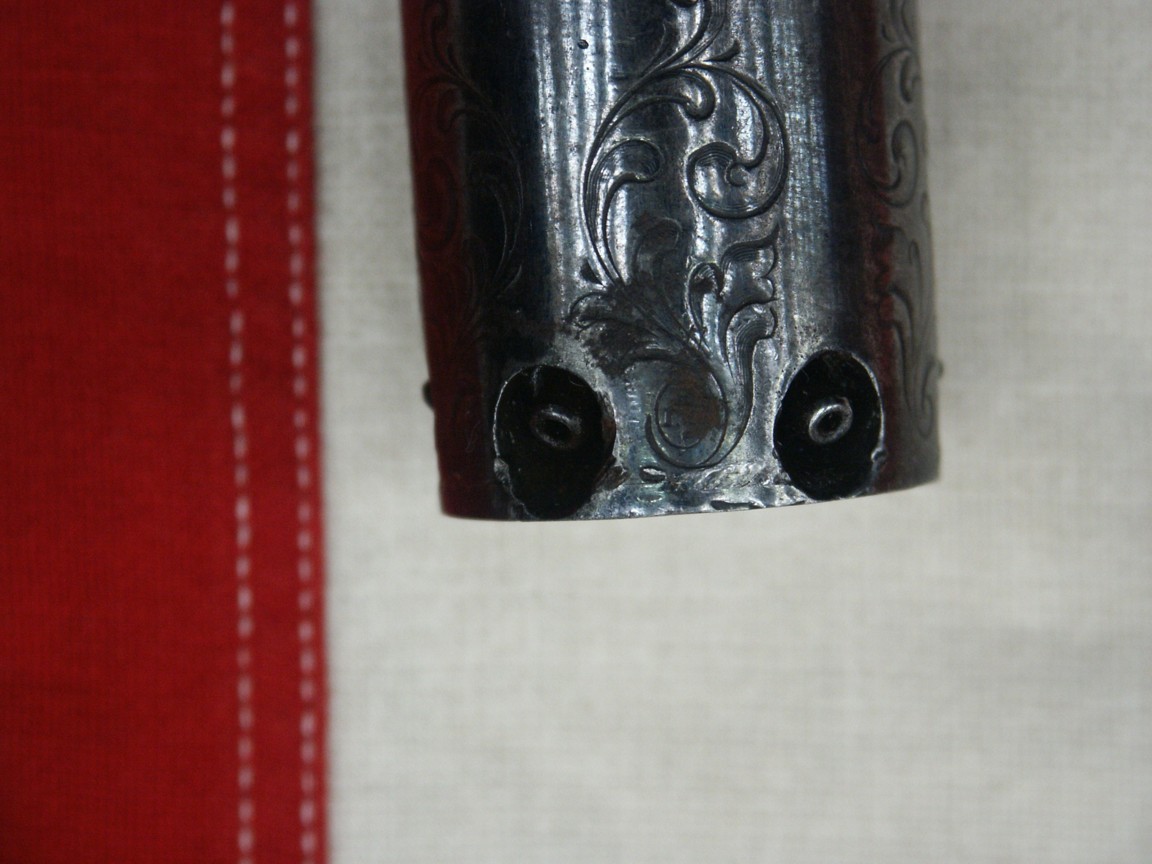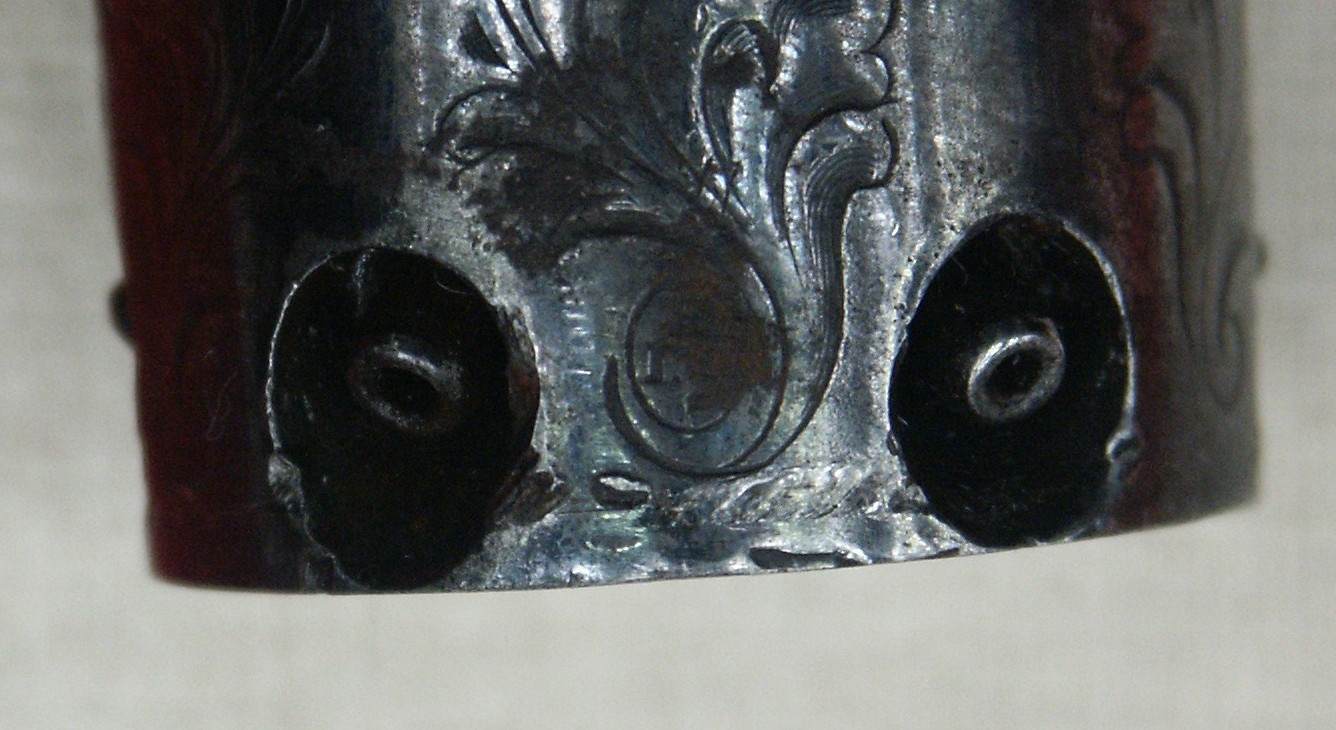 Haaken-Plomdeur Charles
Rifle doubles with pistons (about 1855)
Barrels in Damas Bernard with 5 nets in relief, gauge 14, signed J.J. Dupont.
Thunders, locks and trimmings engraved and damascened by J.J. Cloes. Melts grey, engraved subjects of hunting.
English handle mounting finely carved in style Louis XIV.
Manufacturer: HAAKEN-PLOMDEUR in Liege.
Museum of weapons of Liege, inventory 6038.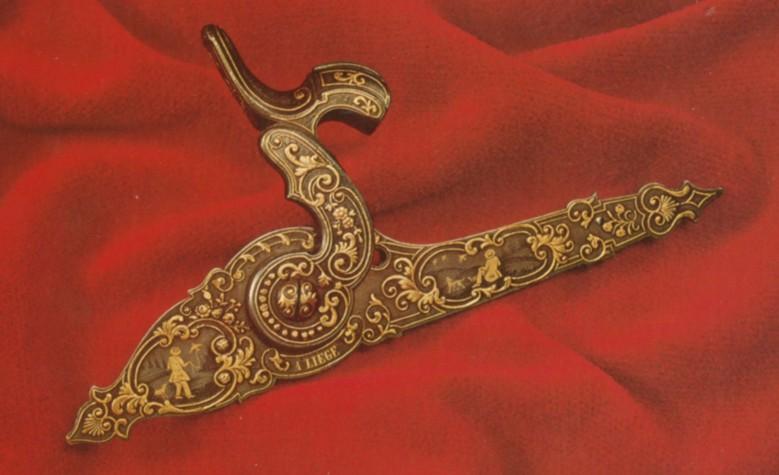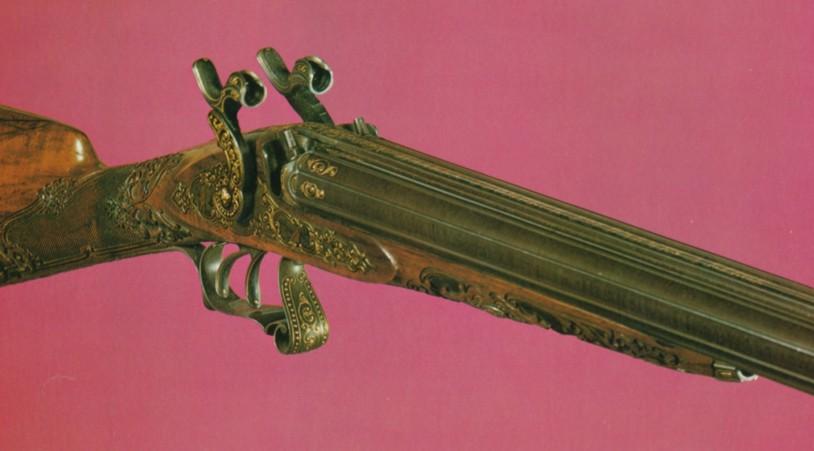 A weapon "in white" of the museum of Liège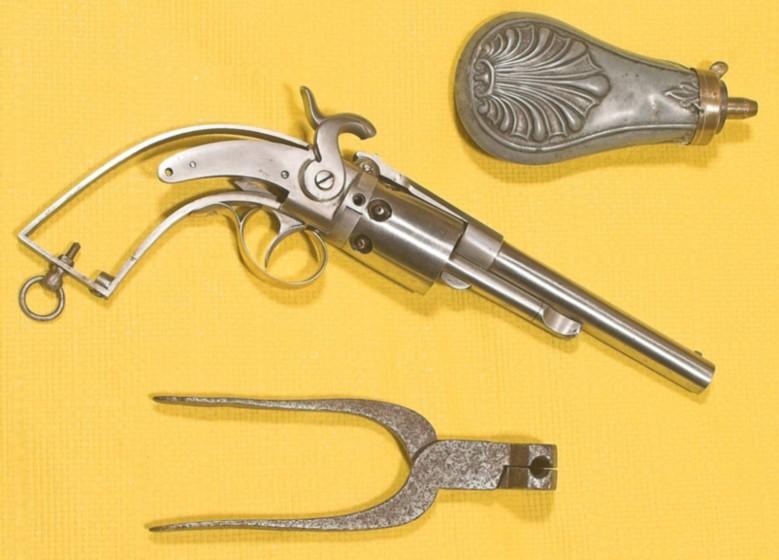 Haaken-Plomdeur Charles
While dividing into sheets a catalog of the Museum of weapons of the town of Cody in Wyoming (5.000 American and European parts of great class), I fall on the joined photograph.
The revolver of bottom is of course Wesson &Leavitt, but look at rifle well above.
The comment says this to us:
"Rifle with percussion with cylinder
BELGIAN manufacture about 1855
Manufacturer not identified
Overall length 38.5 "
Gauge .36
"Inspired directly by the model of the revolver Wesson & Leavitt, this rifle is identifiable like produces Belgian only by the model of the trigger guard (??), style of engraving, and the presence of the punches of test of Liège.
Between the 10 years which followed the manufacture of this weapon, the ornamentations engraved on this weapon would not have been that far from different from those met on the American weapons ".
What is important, it is this unknown weapon but whose attachment unit of the console of the gun to the axis of the barrel, by a piece with friction, to the point evokes the revolver produced by Haaken-Plomdeur, you do not find?
I have unfortunately only this photograph.
Marcel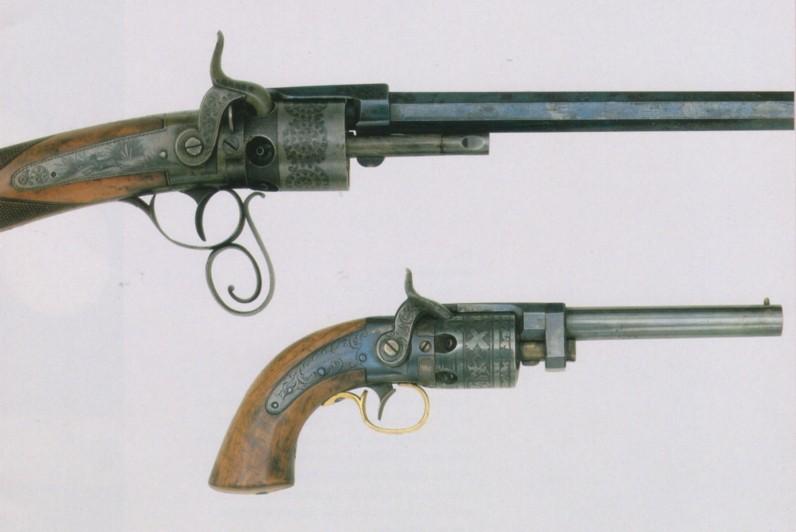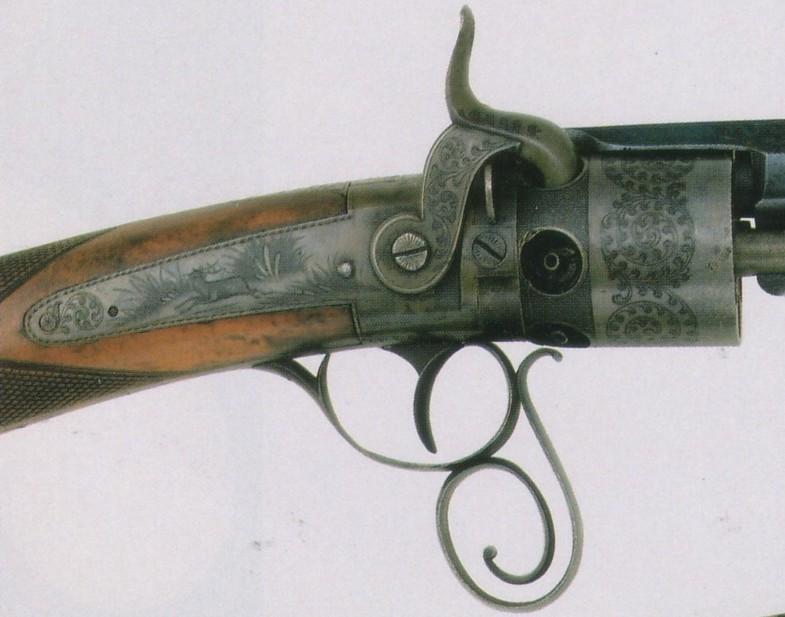 Brevet AC5346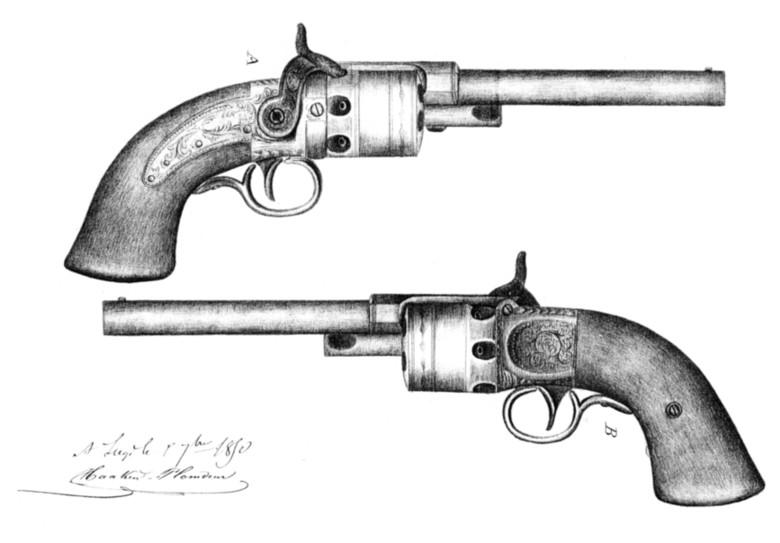 Brevet AC6897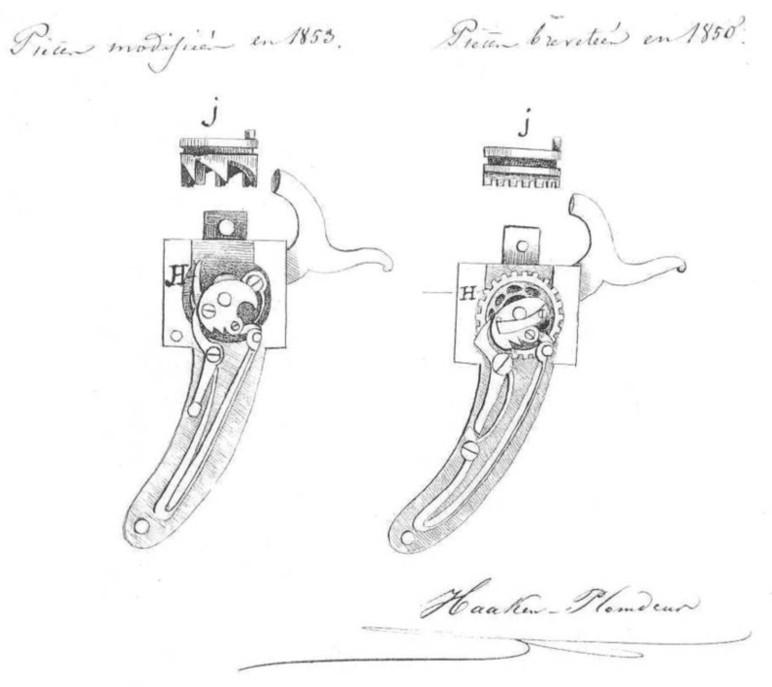 Under all reserves
Haaken Charles
CH Belgian Early Center-Fire Revolver, cal 45 Eley, barrel 5 inches, overall length 9 1/2 inches, star-X on right side of barrel, #7 on back of cylinder, CH in cartouche on right side action ahead of trigger guard.
Richard
Traditional revolver with military vocation because of strong sound gauges and its ring (lack) - of cap.
Punches
In spite of the absence of the punch of acceptance of the final test (ELG in an oval crowned or not), I noticed X spangled which is a countermark of the controller of BE Liege of use of 1877 to 1968.
It thus acts with my direction of a weapon of origin of Liège.
Another marking
CH in a circle is unknown of my documentation, I thus sought by logic. Usually, the arms manufacturers' of Liège placed the first name before the name, the only possibility in this case "would be" Charles HAAKEN (1859/1898) who was thus active during the approximate period of the weapon.
I also controlled the assumption of the name before the first name and that gives, always during the same period:
COMBLAIN Hubert (1854/1891)
COURARD Herman announced between 1865 and 1874.
COURARD Hubert announced between 1864 and 1868.
Finally I also evoked the possibility of an association (two names) but that does not give anything. Remain still the last possibility either that the mark of an arms manufacturer was taken again by the successors (that exists: to see Forgeron or Bernard) but there still I did not discover anything.
Afflicted to be able to be more precise, but once again the study of arms manufacture of Liège of the 19th century is far from being an exact science.
GG