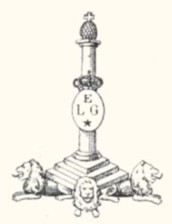 FN Mauser 1951
Belgian Navy contract Mauser short rifle made by FN, Herstal, Belgium in 1951. The rifle has characteristic baked gray enamel finish used by the Belgian Navy (as opposed to the baked black enamel finish found on the Belgian Army contract rifles). Some collectors believe that M.1950 rifles with gray finish were also used in Belgian Congo.
There are following maker's markings on the left side of the receiver, "FAB. NAT. D'ARMES de GUERRE, HERSTAL - BELGIQUE". "Crown over L" (royal letter of king Leopold of Belgium) and "ABL 1951" markings on the receiver.
The lower part of the stock displays a cartouche stamped just in front of the trigger guard. There are some other Belgian proof marks stamped on the metal and wood.
Ramp and leaf rear sight calibrated from 100 to 1900 meter. Correct style, straight bolt handle. Very nice Belgian Navy M.1950 Mauser short rifle in 30-06 caliber!
Many thanks top "COLLECTIBLEFIREARMS" for the nice pictures.