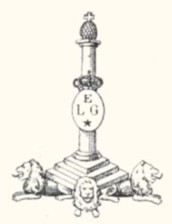 DBT
Here's a weapon and its ammunition which remains, without exaggeration, a Belgian curiosity.
The information is rather rare, let alone photographs.
The DBT grenade whose letters correspond to the names of three inventors: Denys, Bertrand and Troisfontaines follows 2 patents registered in Brussels on March 20, 1934 by Major General Denys, in the name of the Belgian Government.
These patents, always available for consultation, bears the n°s 402.102 and 402 103.
A specimen of the grenade thrower, an odd machine (its closer to a Basque ''chistera'' than anything else) shooting on some sort of vertical tripod, is preserved at the Royal Army Museum in Brussels and there is another one in the Pattern Room of Nottingham, ex Enfield (England).
A certain number of grenade throwers DBT seized by the Germans during the war were renamed 5 cm Granatwerfer 201 (b), but were hardly used.
The DBT Grenade is a defensive grenade with a fusing warhead.
It is loaded with TNT/Saltpetre.
Its ovoid body is made of cast iron/steel and painted a yellow colour.
Its diameter is 50 mm, its length 190 mm, its weight of 600 gr.
Grenade charged in TNT/Saltpetre.
The shooting rate is 20 shots per minute, with a maximum range of 600 meters, and with an initial speed of 75 Meters per seconds.
Cordially
Didier B.
Here is a little anecdotal information about DBT:
"A team consists of three DBTs, one team sergeant, three shooters and six outfitters. which got them nicknamed "the Ten Stupid guys".
Here's a man-munitions distribution:
Shooters 1 to 3: 8 DBT grenades: (4 explosives + 3 signalling + 1 illuminator with parachute) + 1 pack of 5 DBT cartridges.
Team leader + outfitters n°1 to 6: 8 DBT grenades (4 explosives + 3 signals + 1 illuminator with parachute) + 3 packs of 5 DBT cartridges.
Belgian cartridge for DBT.
They are made by the FN and date from 1935.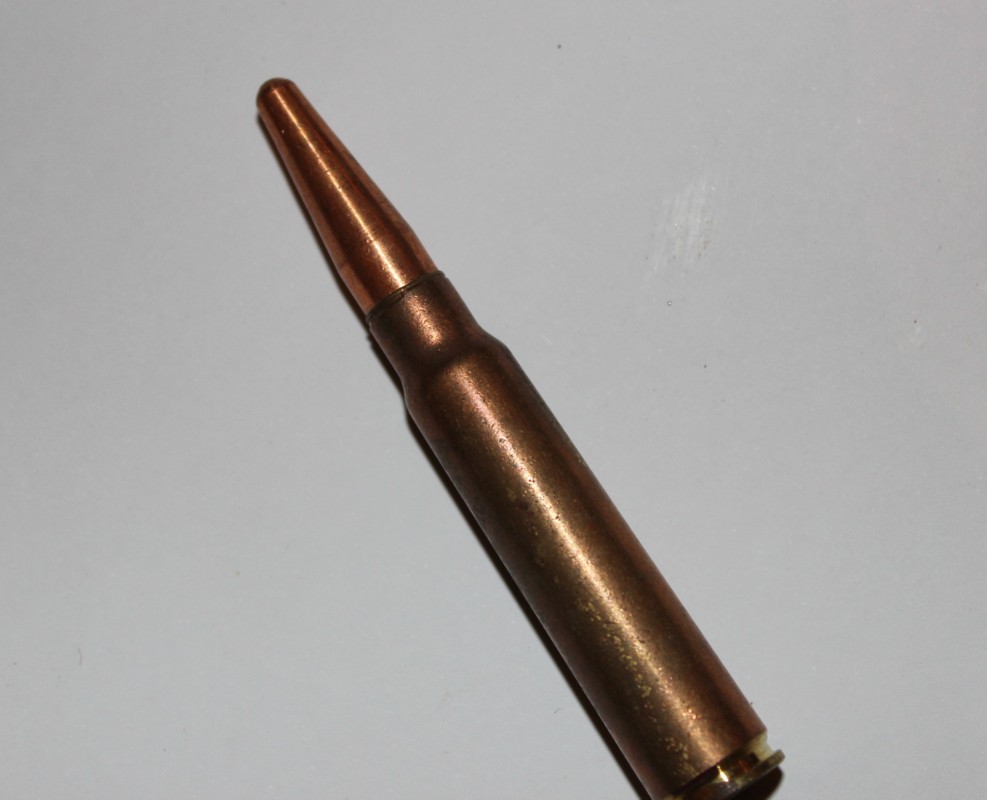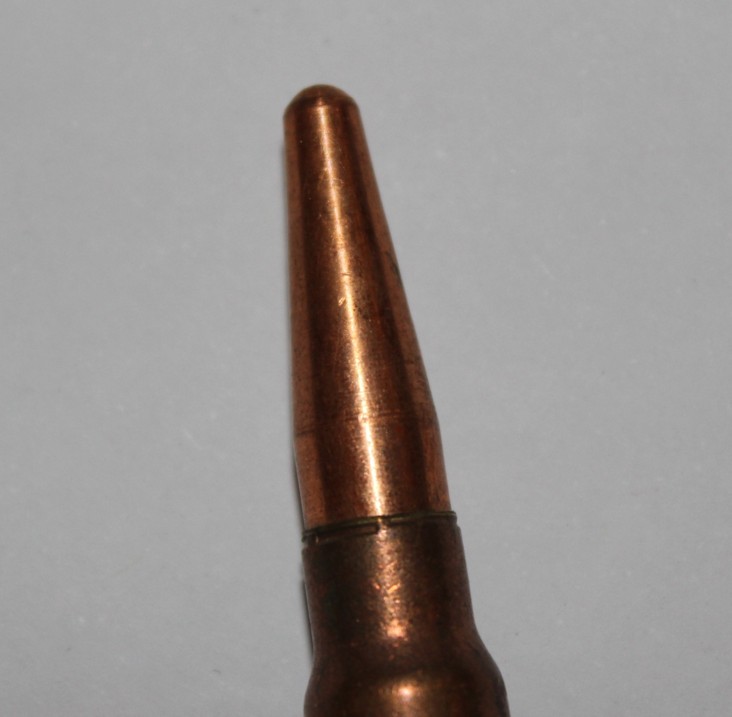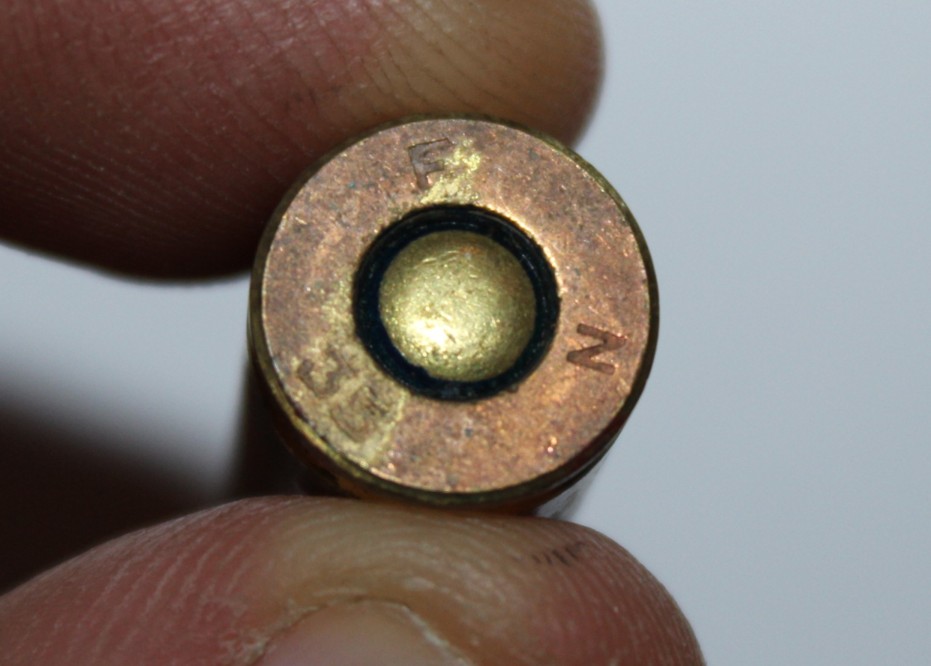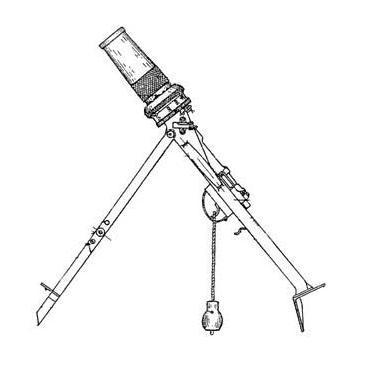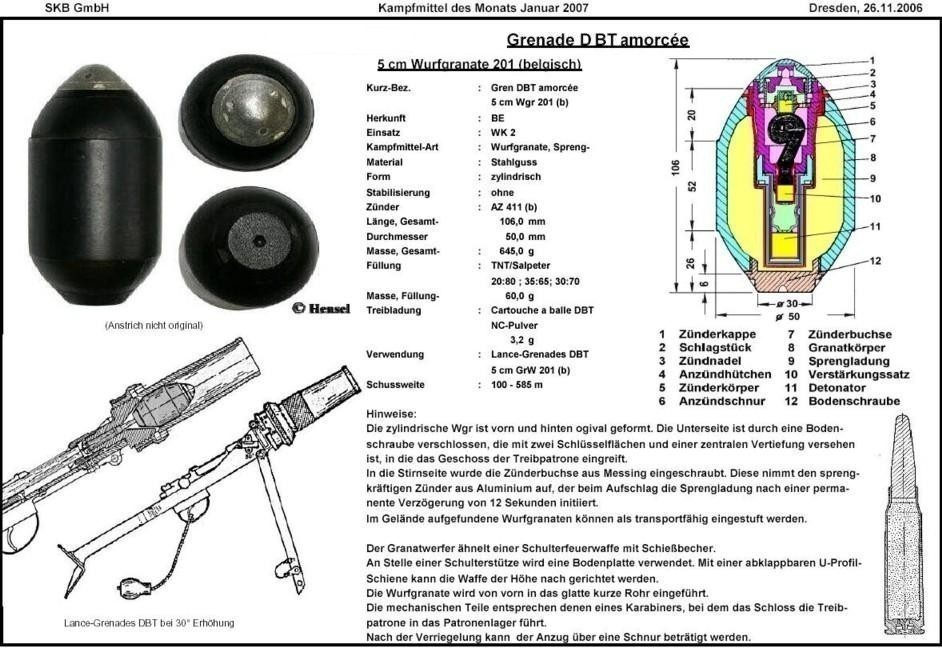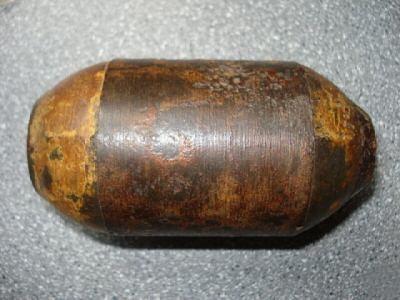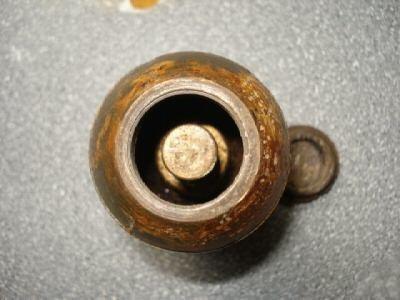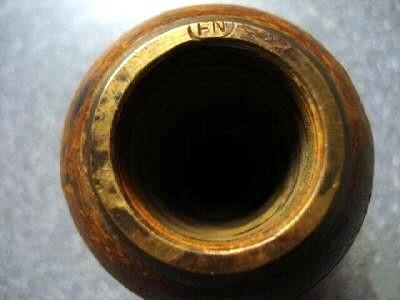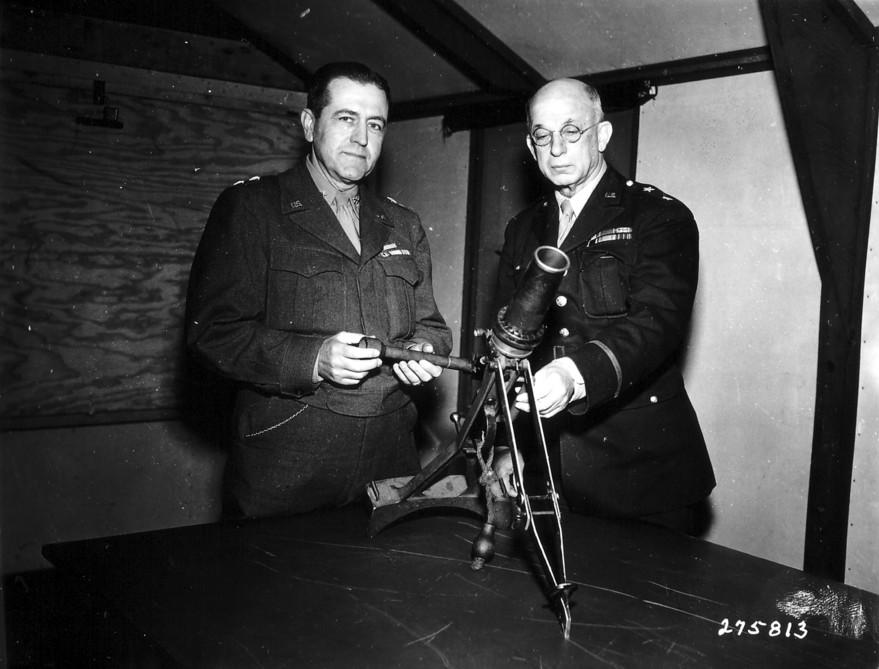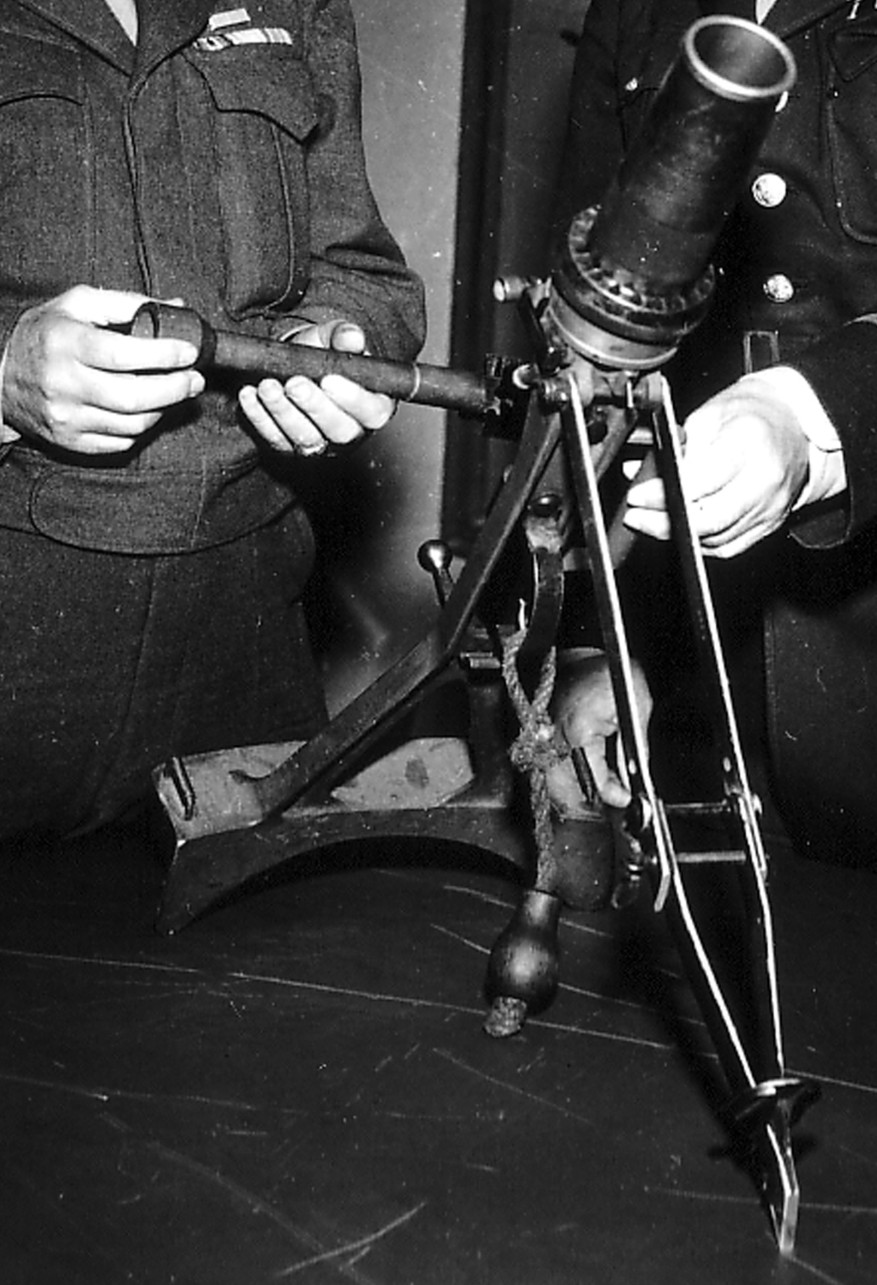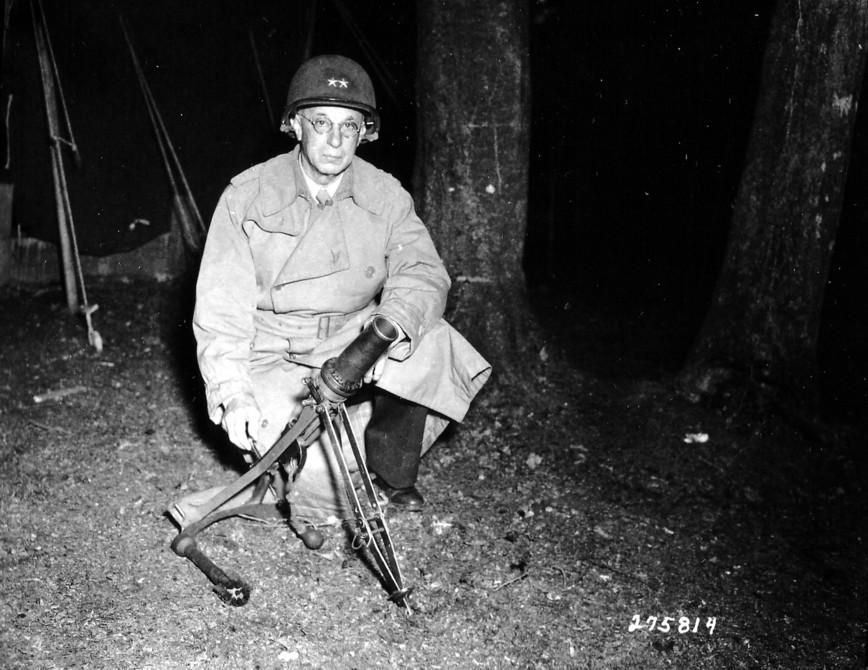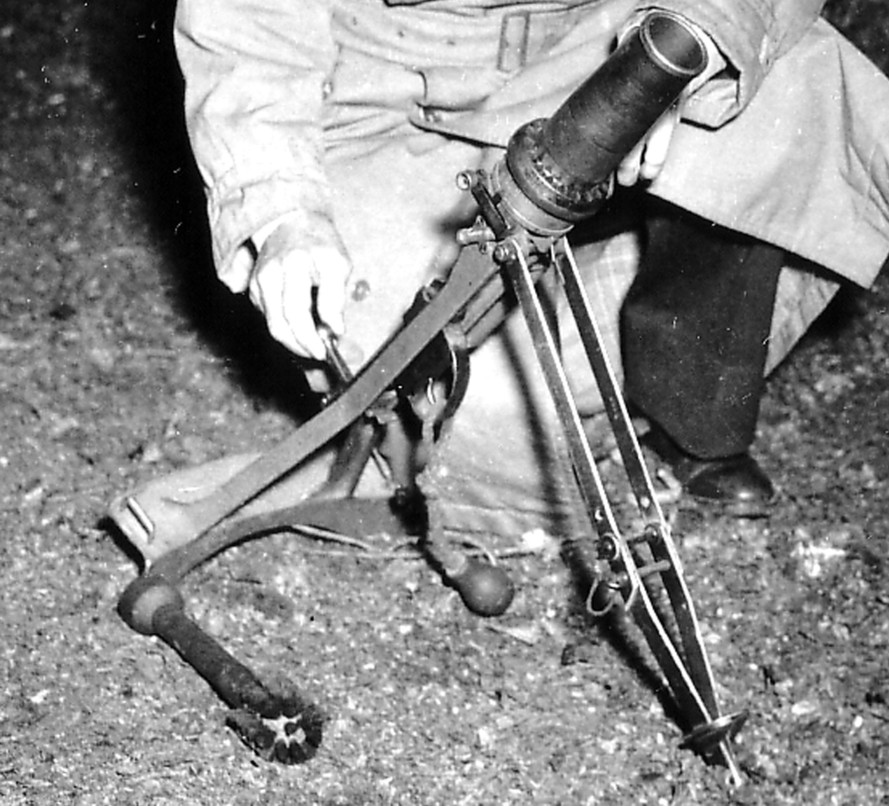 DBT
My father brought one of these grenade launchers home from Europe after WW2.
Jason H
United States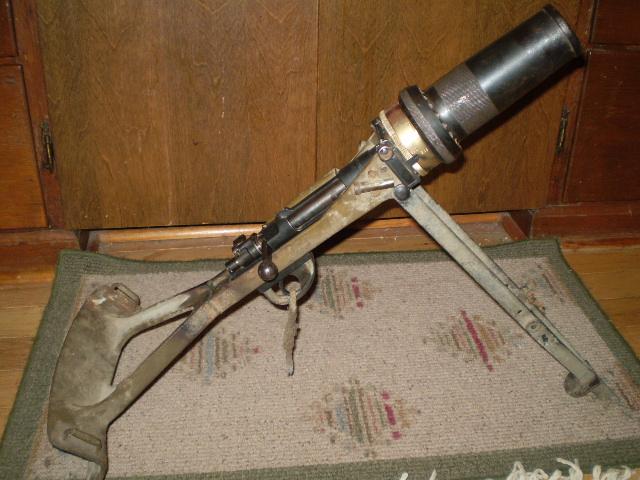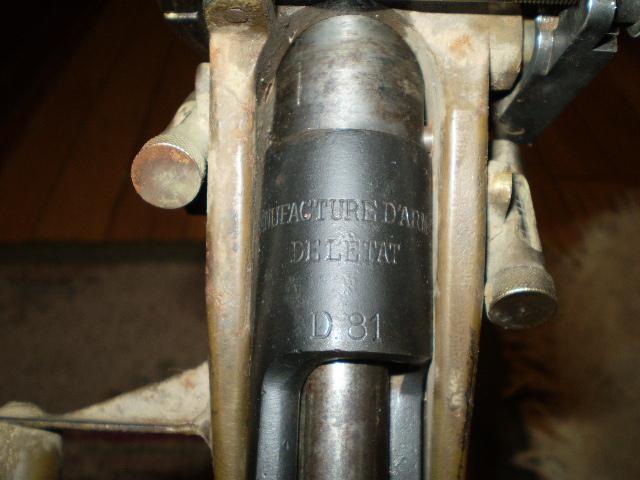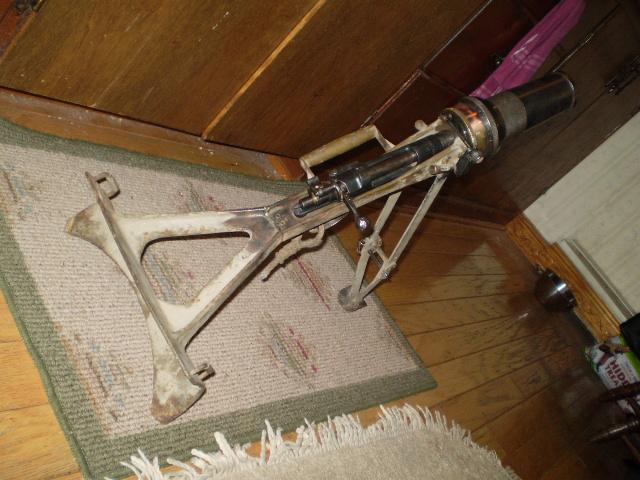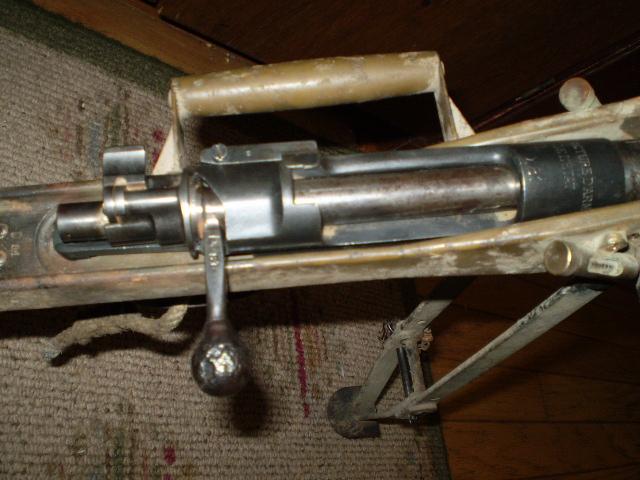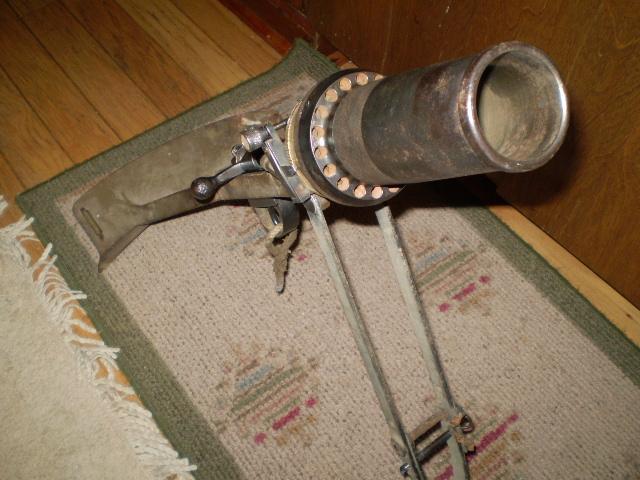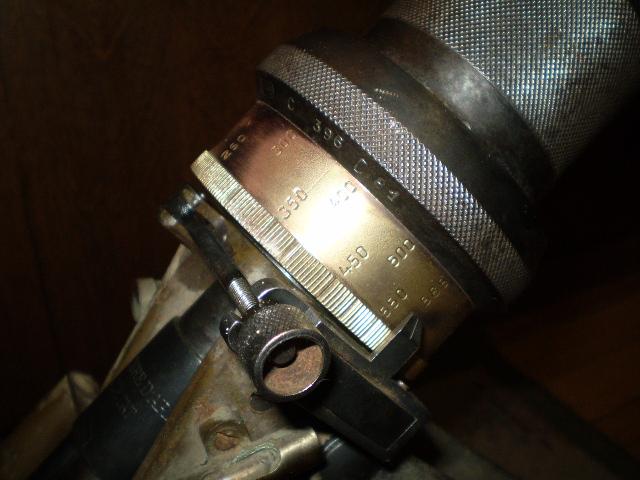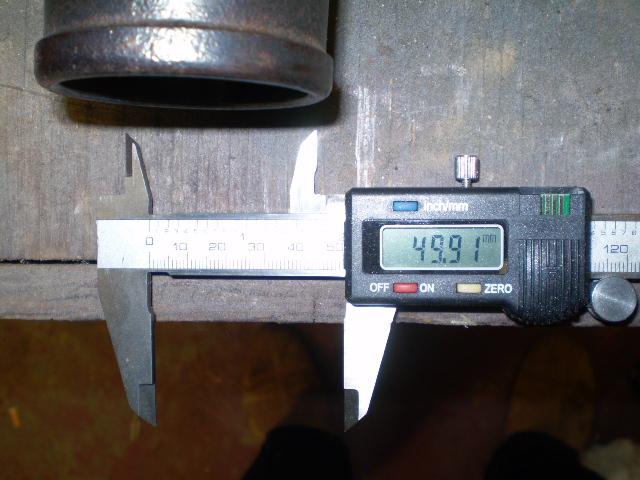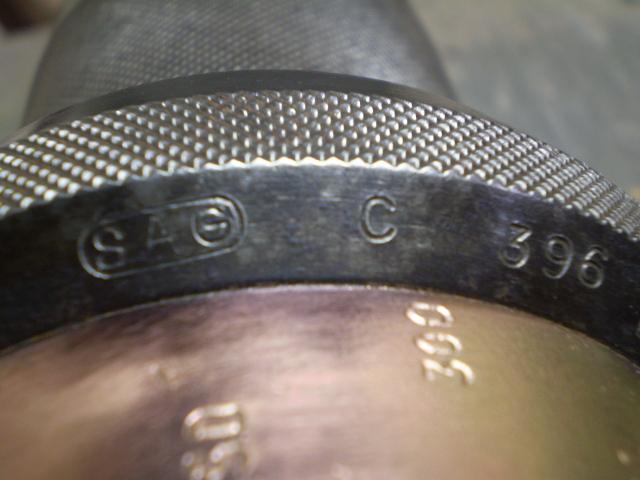 DBT
And here is another phtographied by the Webmaster in a Belgian private museum
Photos Alain Daubresse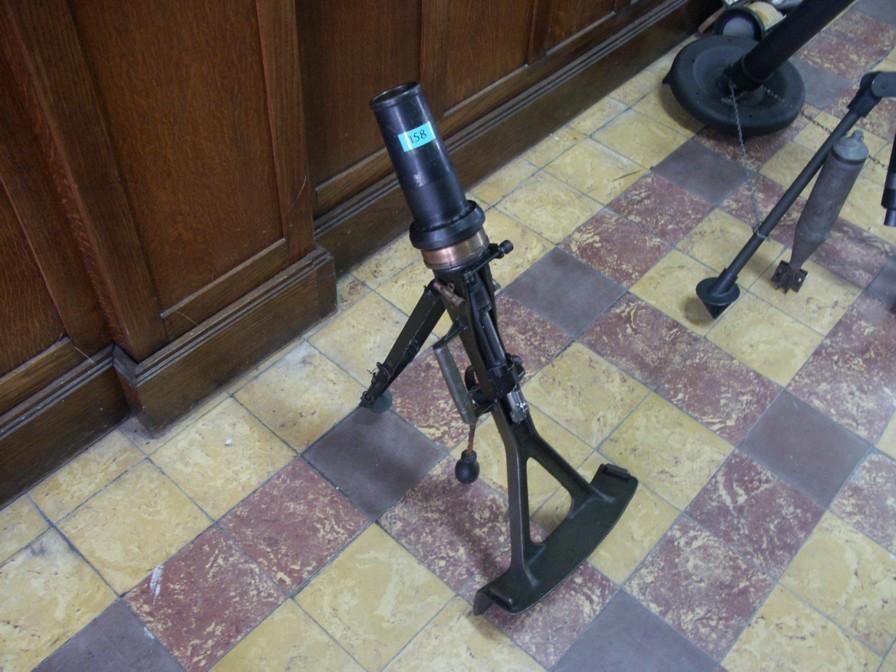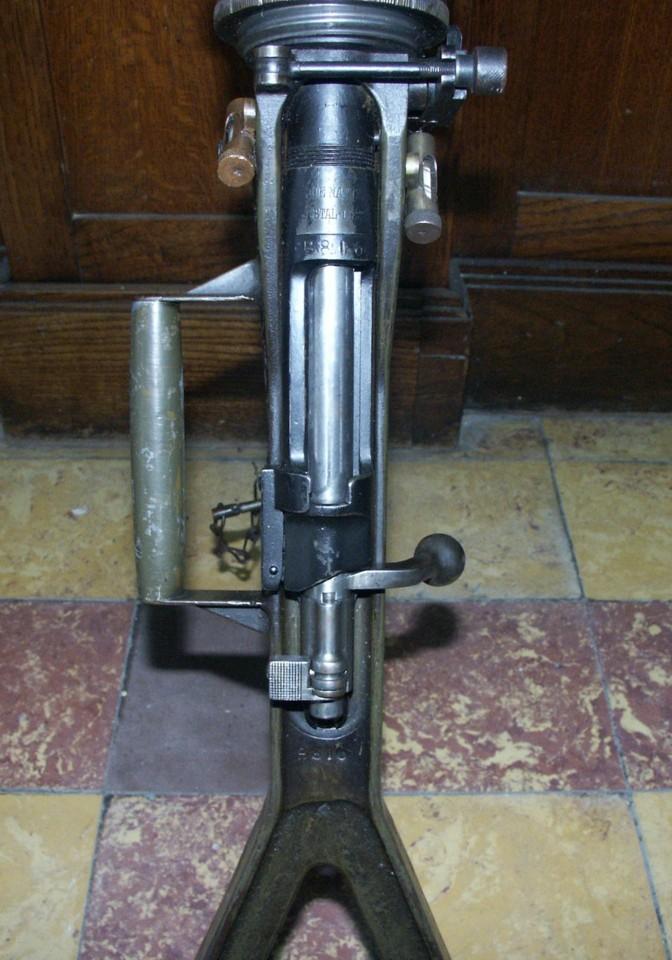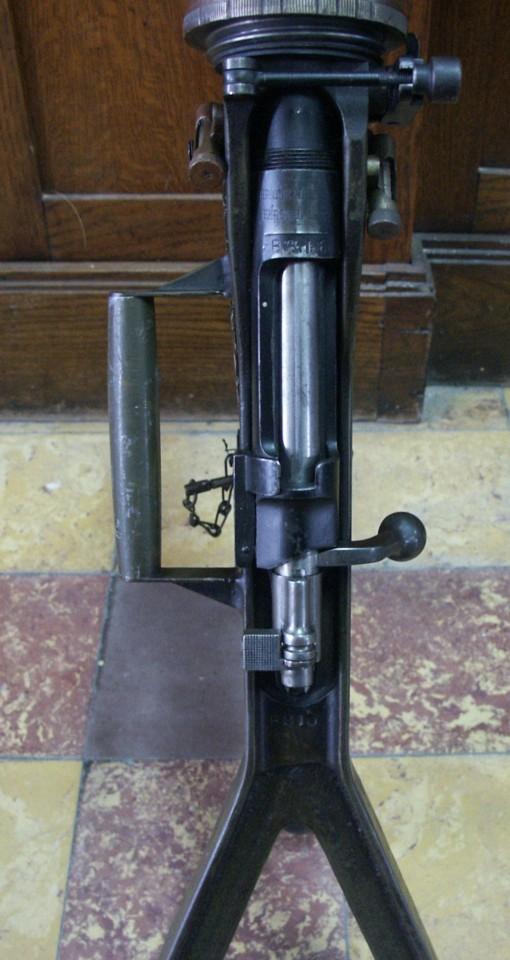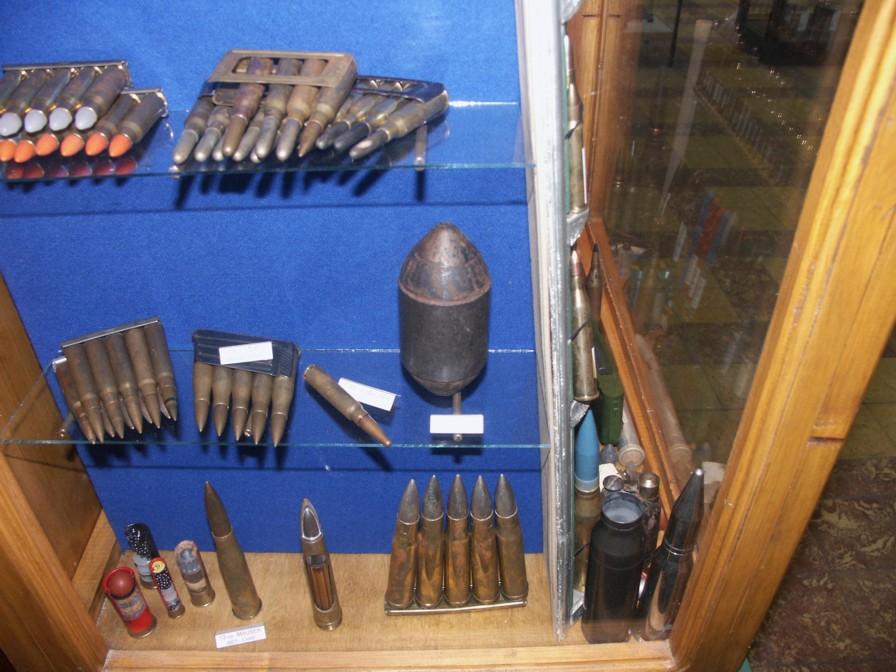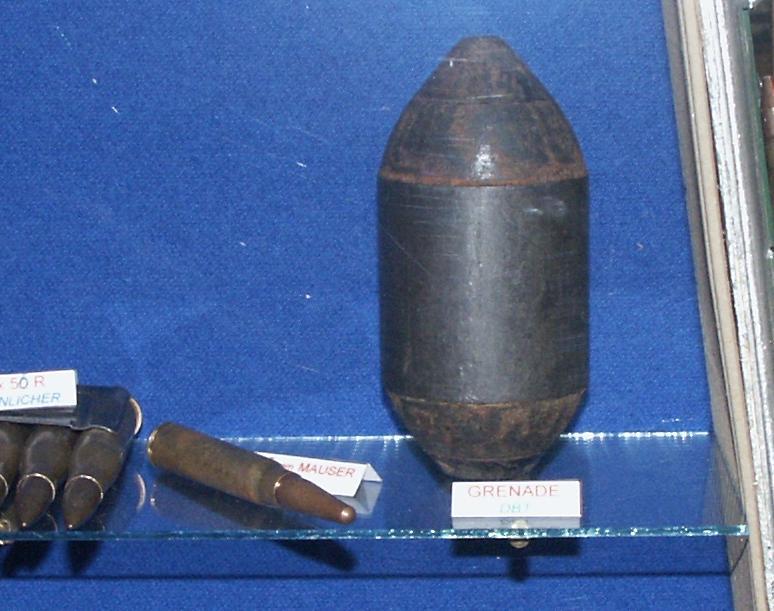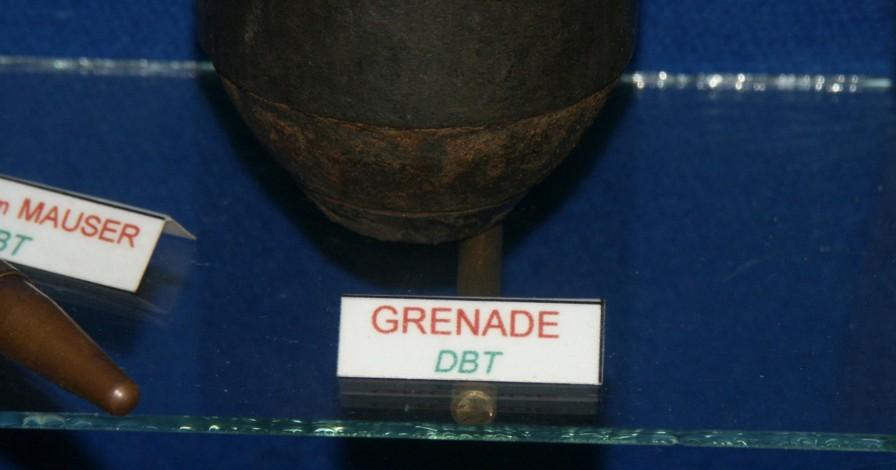 This cartridge is supposed to be the ammunition of propulsion but curiously it has a ball!
Shouldn't a propelling cartridge be provided only with a load?