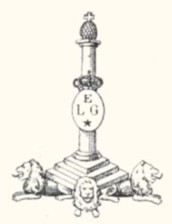 Nagant 1877 Gendarmerie
This gun with two side-by-side barrels works with a Rolling-block mechanism directly derived from the gun invented by Samuel and Eliphabet REMINGTON.
These two, during a trip to Belgium met the (Emile and Leon) NAGANT brothers .
These people agreed on a partnership between the two companies so that the NAGANT sub-contract a part of REMINGTON orders for Spain and Egypt.
NAGANT also obtains the right to exploit for its own use the REMINGTON patent not without having royalties to pay .
Keeping going, the NAGANT Co. obtains a contract from the Belgian gendarmerie for the manufacture of 2.000 guns type REMINGTON-NAGANT which will bear the official designation of "Model 1877"
This gun will be the first one with a metallic cartridge of the Belgian army.
Proof of its success, it will be also be copied by various Liege arms manufacturers, such as William GRAH, Léopold ANCION-MARX and Jules WORSE of Antwerp.
This gunwill remain in service in the gendarmerie until the beginning of the XXe century.
Technical index.
Length: 265 mm
Barrel Length: 140 mm
Height: 185 mm
Calibre: 9 mm Belgian.
Weight: 1 kg 150.
Markings
Markings on this weapon are often very numerous, we find in particular:
EM and L NAGANT LIEGE: name of the manufacturers.
NAGANT PATENT .
Star/ ELG in an oval: stamp BE before 1893.
Lion standing on letter G in a rectangle: Belgian army controller's stamp.
Crown/JD: stamp of the military controller for a weapon coming from the civil market.
1638: serial
W: initial of the Belgian gendarmerie.
Framed C and P - STAR/S : various small marks of workshops (controllers, inspectors etc).
Value in collection.
This weapon built in few specimens (approximately 2.000) is relatively rare on the collector's market ; consequently its price is quite high .
GG
Photographs with the authorization of Mr. Christian Pisart.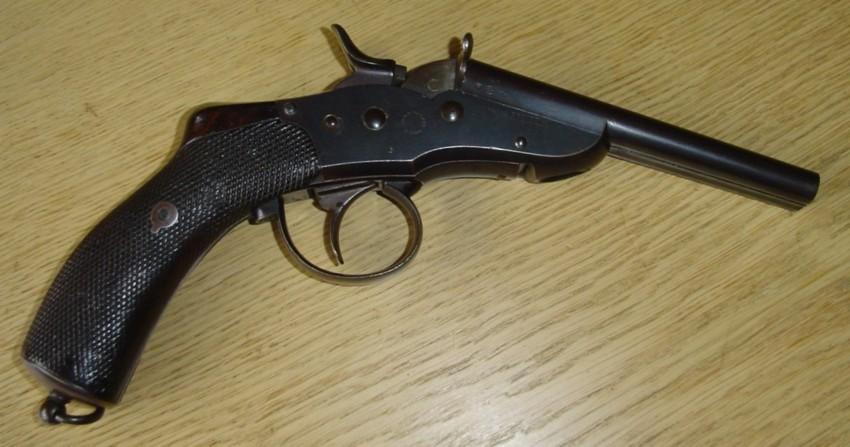 Another NAGANT GENDARMERIE
Photos "MUSEE ROYAL DE L' ARMEE - BRUXELLES" with my grateful thanks.
Photos Littlegun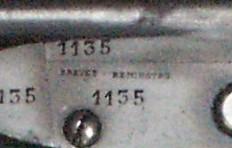 "Patent Remington"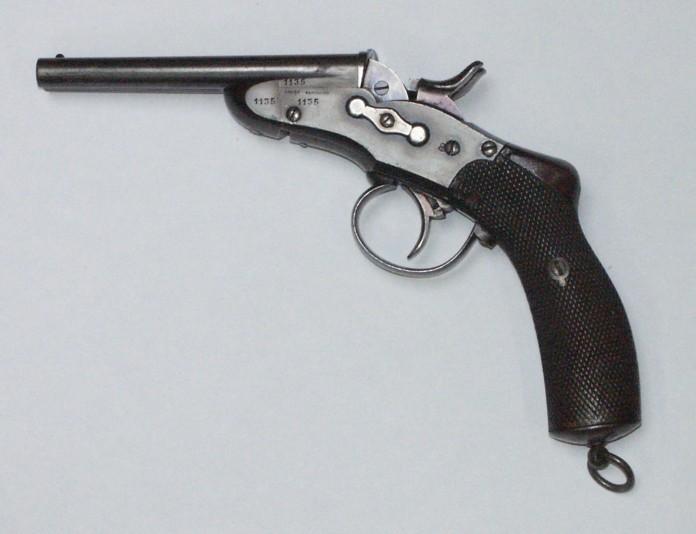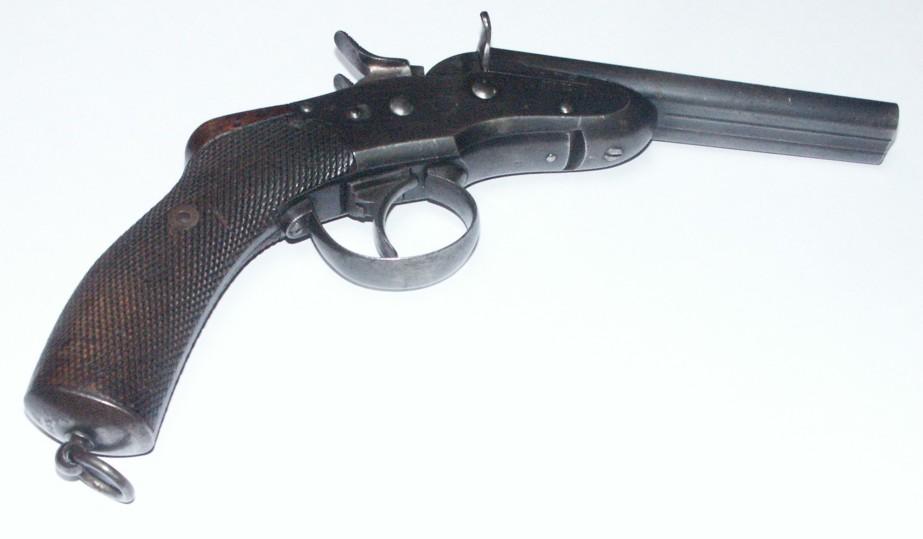 A NAGANT GENDARMERIE with "carbin grip"
Photos "MUSEE ROYAL DE L' ARMEE - BRUXELLES" with my grateful thanks.
Photos Littlegun