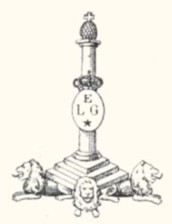 Rifle Heurteloup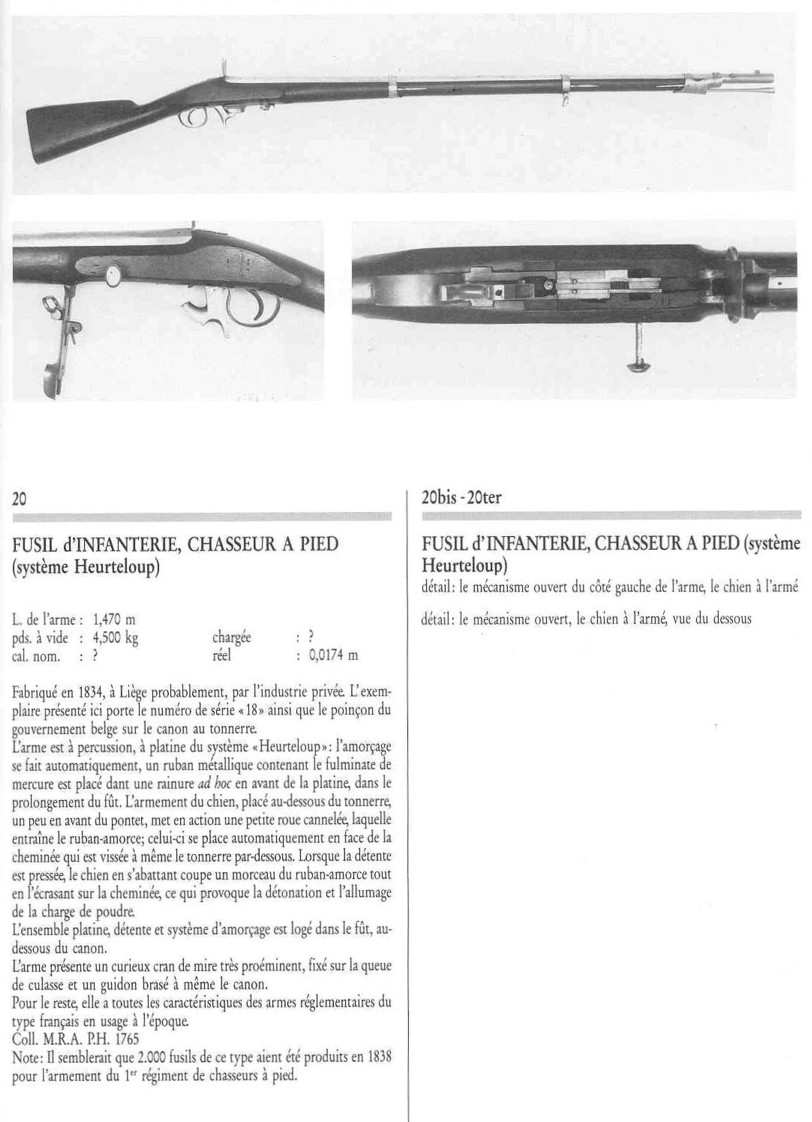 This rifle with the HEURTELOUP lock percussion system , caliber17,4 mm, features a self-priming system using a metal ribbon containing Mercury fulminate placed in a groove in front of the lock, in an extension of the barrel. The cocking of the hammer, placed below the bolster, a bit ahead of the trigger guard, activates a small grooved wheel to engage the starting of the ribbon . When pressing the trigger, the hammer cuts a piece of the ribbon by crushing it on the nipple thus causing the ignition of the powder and the shooting of the ball.
The weapon weighs 4 kg 500 and measures 1 m 470.
2.000 of these weapons have supposedly been manufactured by the private industry about 1838 to arm the 1st Belgian Regiment of infantry "Chasseurs à pied".
GG
Again, referring to the catalogue of the Communal Credit, I should add that Heurteloup was a French baron; moreover it is practically certain that, even if he is really the inventor of this priming system, he did not manufacture the Heurteloup rifle himself, no more than Casper Engh manufactured any Engh rifle, nor Vigneron made the Vigneron M2 machine-gun.
The Heurteloup rifle was produced by a Liège manufacturer. But which one?
Research continues...
MD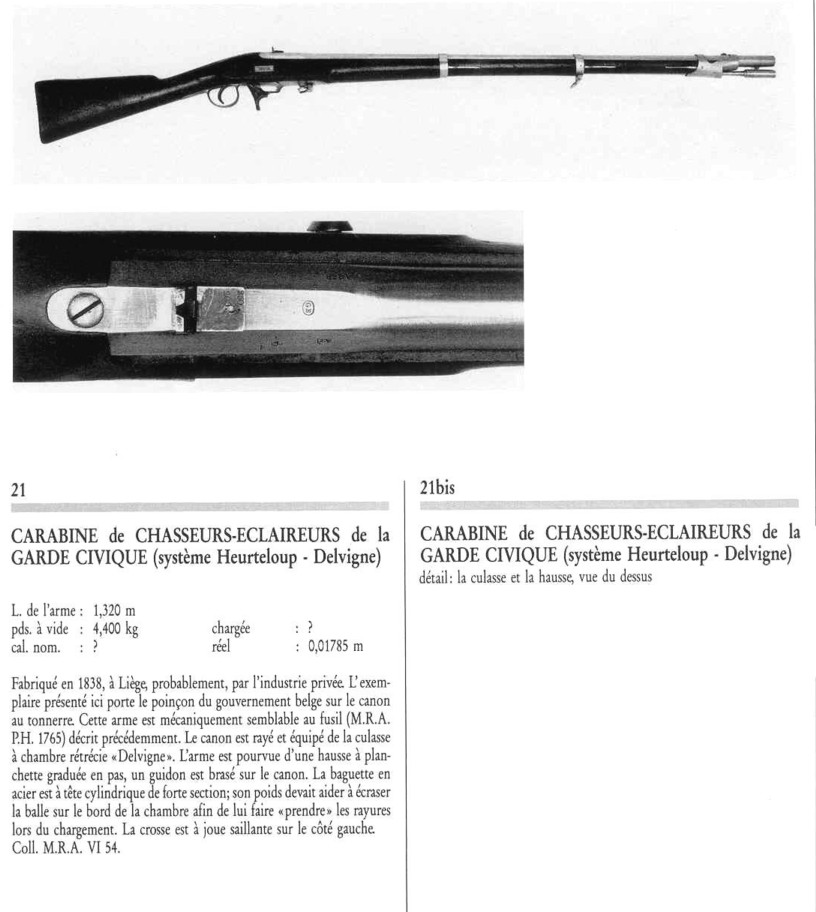 Many thanks to the "ROYAL ARMY MUSEUM" Bruxelles for the pictures.
(N° identification : 95/193 Collection of "Comte de Ribaucourt")
Photos Littlegun