Some of the most beautiful work of this craftsman, and many others, are in this book "Liège Gunmakers through their Work. 1800 - 1950".
For more detail see: LIEGE GUNMAKERS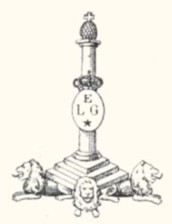 Simonis - Janssen & Dumoulin
Pretty small bulldog hammerless very nicely decorated.
Mark PEERLESS was deposited the 25/02/1887 by the mechanical factory of firearms SIMONIS Al., JANSEN J. & DUMOULIN Frs.
I am unaware of the significance of B & F?
GG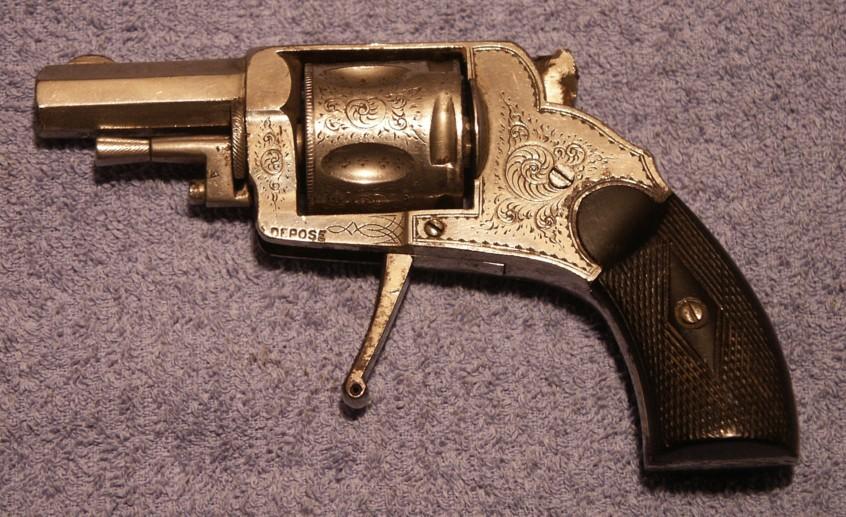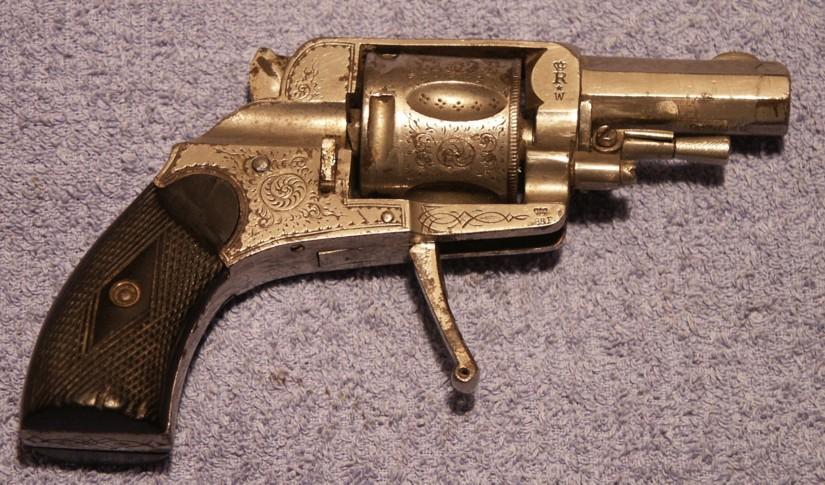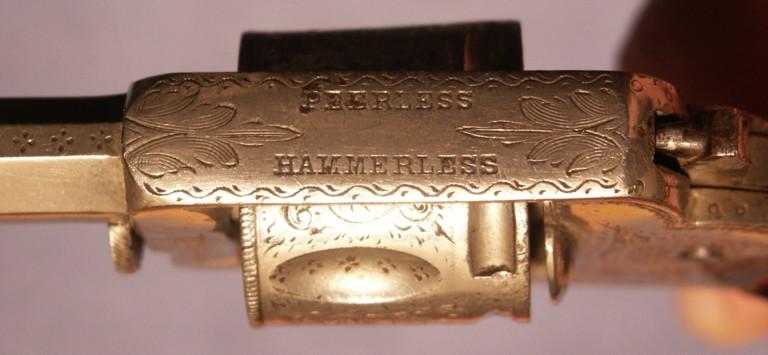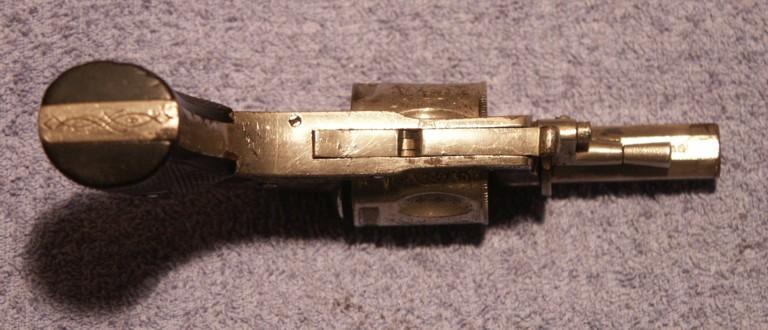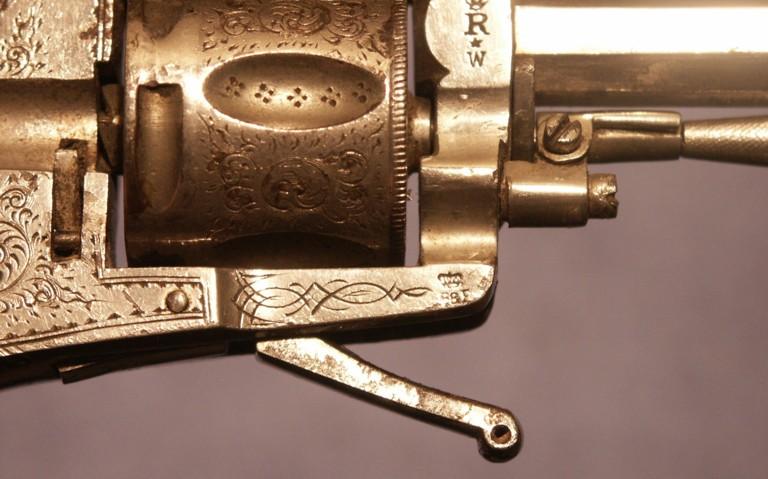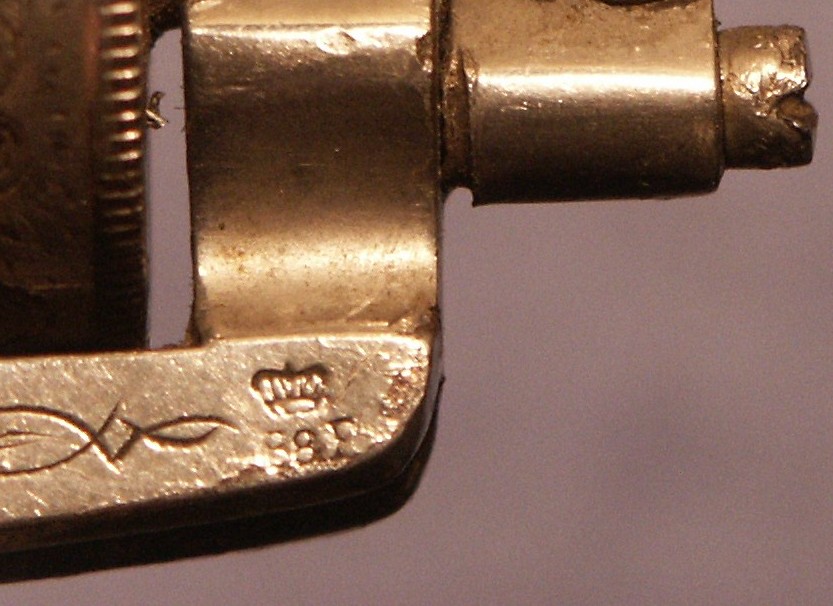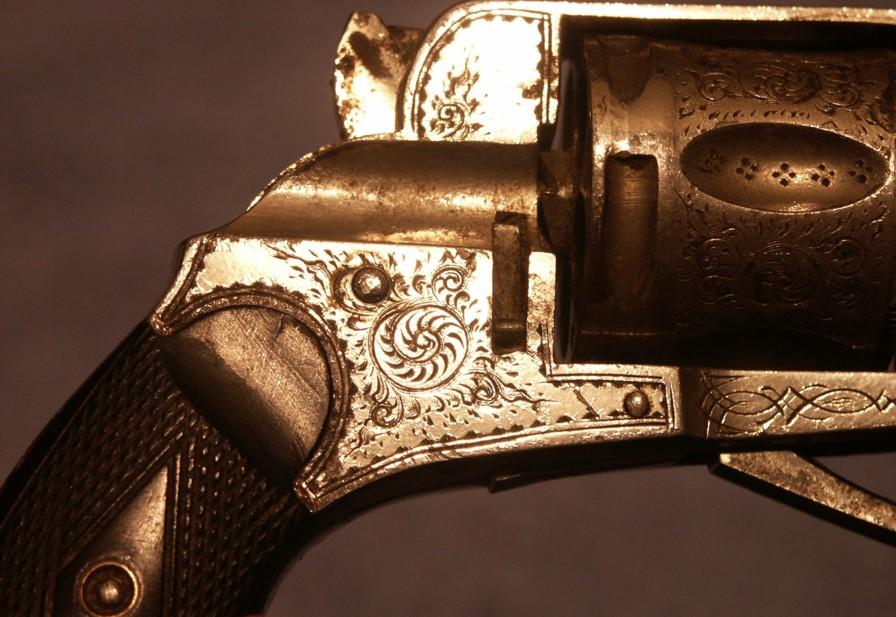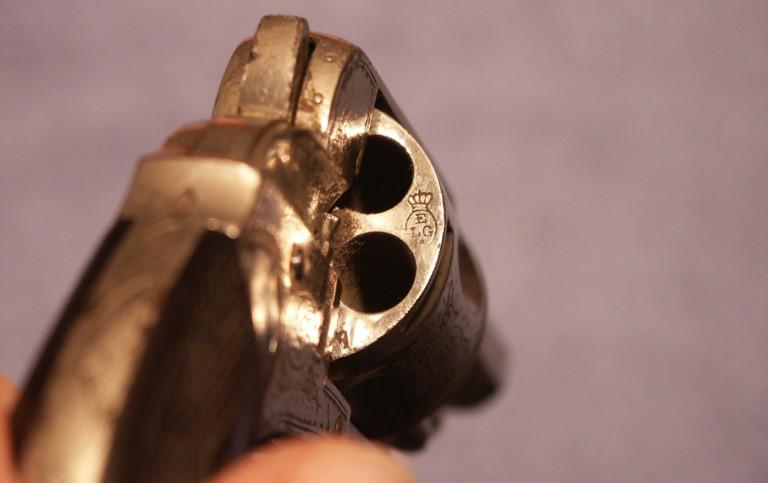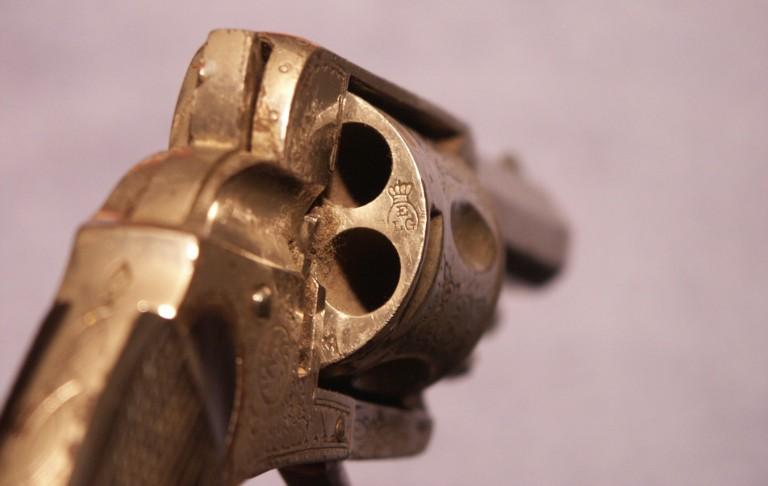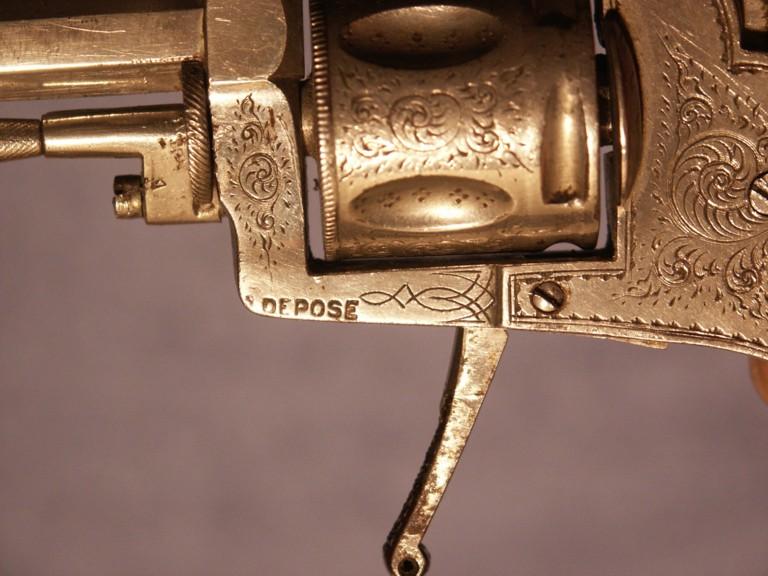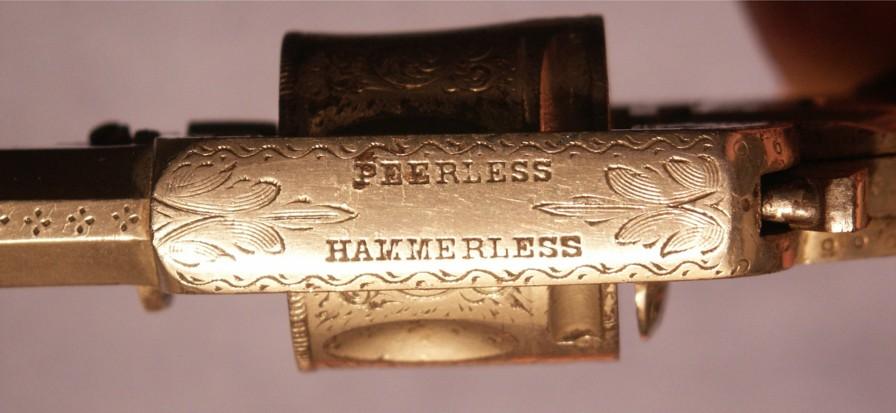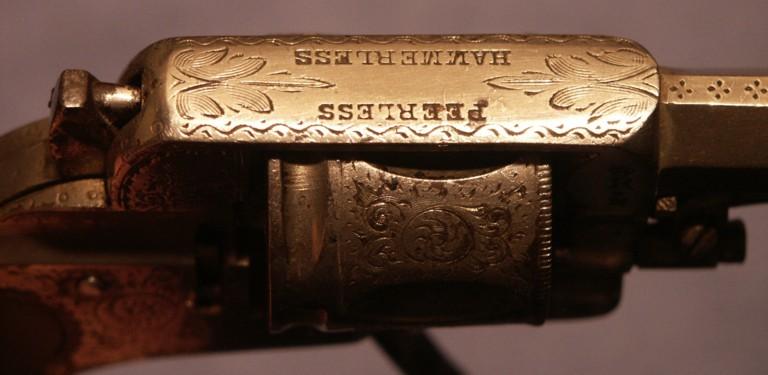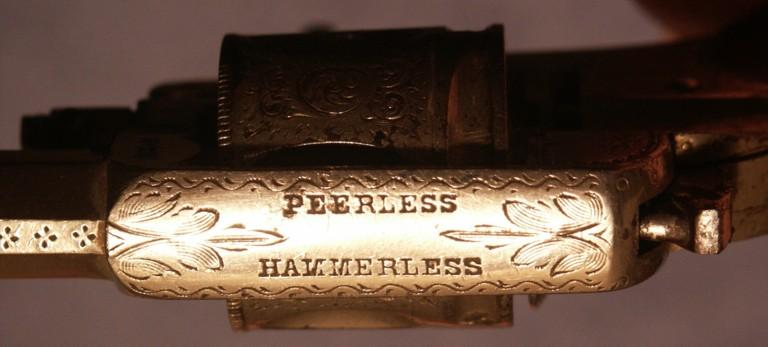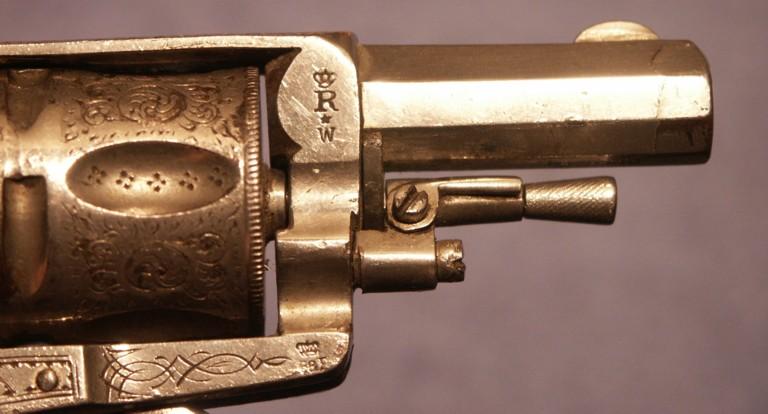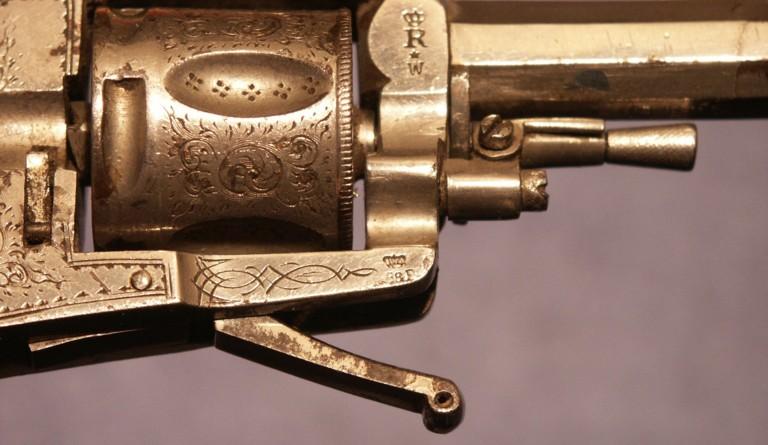 SIMONIS-JANSSEN & DUMOULIN
S.J. & D, this mark was deposited by company SIMONIS-JANSSEN & DUMOULIN of Liege which deposited eight patents of 1883 to 1886.
It also deposited several trademarks of which:
FABRIQUE MECANIQUE S.J. & D
UNION MACHINE C° NEW YORK
PEELESS
PRIZE MACHINE GUN
THE CONTINENTAL
As regards the weapon, it acts of an army rifle to bolt but I do not know this system, which could say some more?
GG
Many thanks to the "ROYAL ARMY MUSEUM" Bruxelles for the pictures.
(N° identification : F295/194 Collection of "Comte de Ribaucourt")
Dimensions : Overall length : 132cm/Barrel length : 78,5cm/Calibre : 8mm striped
Photos Littlegun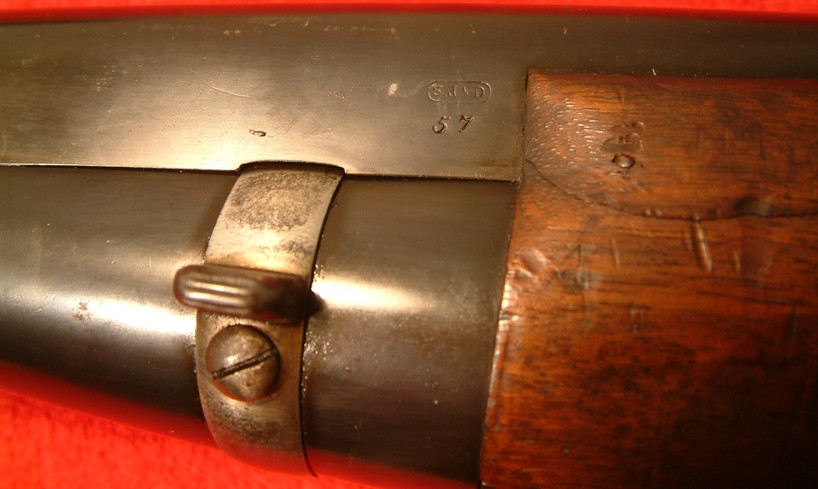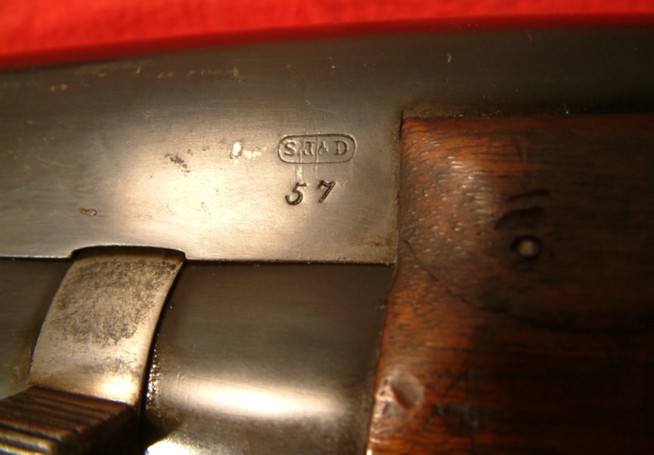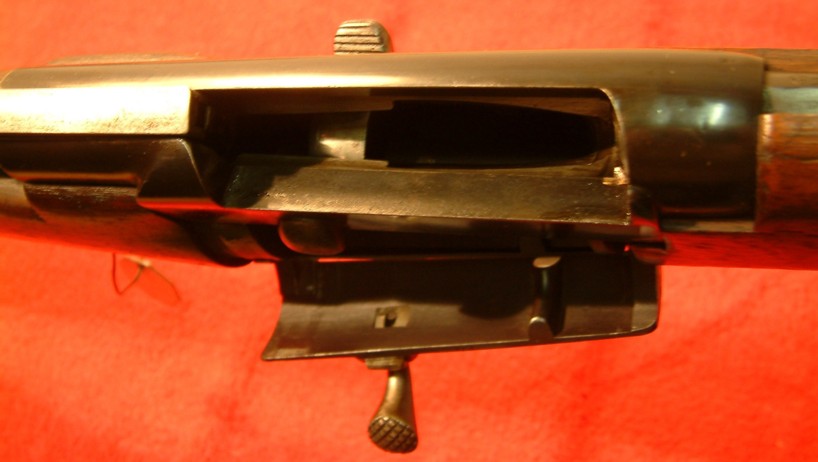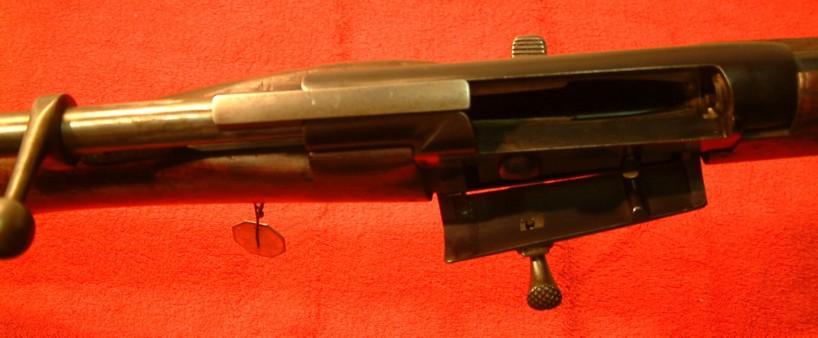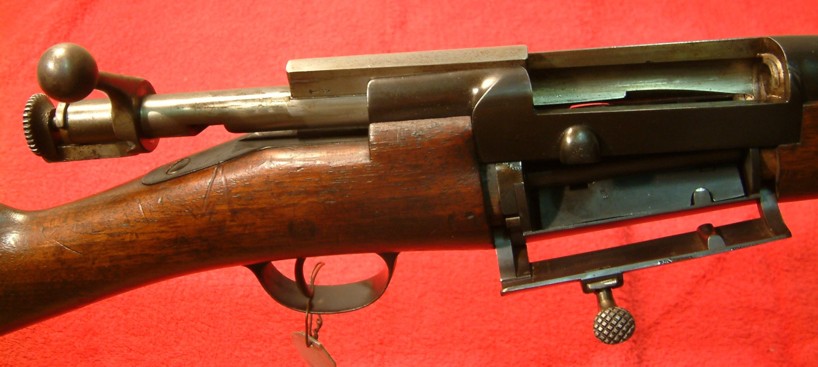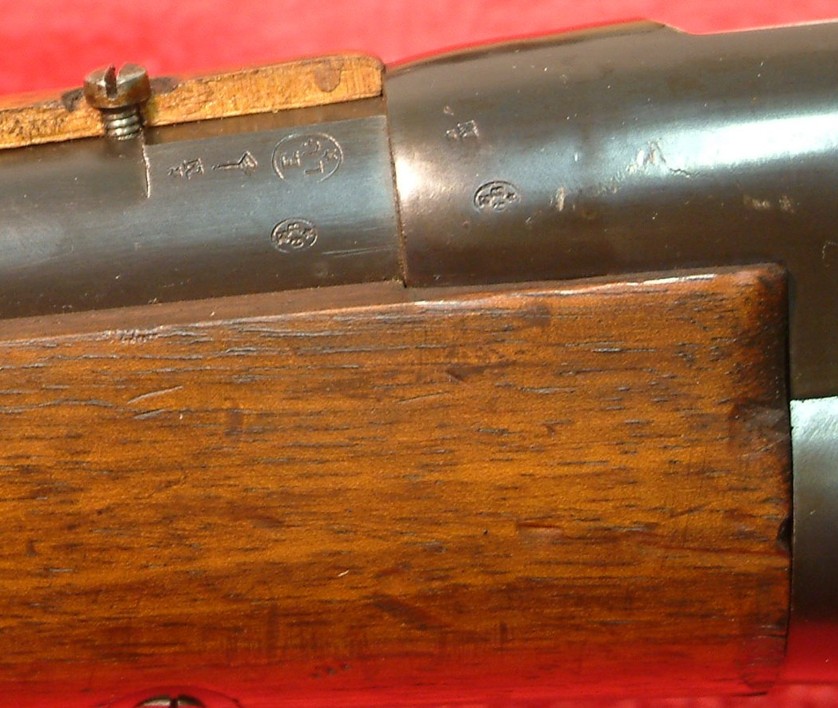 UNION MACHINE C°
It's thus a shotgun, juxtaposed, carrying the mark UNION MACHINE C° which is a trade mark the 24.02.1887 (UNION MACHINE C° NEW YORK) by the mechanical factory of firearms S.J. & D (Albert Simonis, J Janssen and Demoulin brothers).
It carries also various punches of which those of the proof house of Liege is:
Spangled ELG in a crowned oval - acceptance of 1846 to 1893.
Peron: inspection - of 1853 until today.
EL in cursive letters: provisional test - of 1852 until today.
N spangled: countermark of the controller - of 1877 to 1968.
From these various marks we can deduce that this weapon was mechanically manufactured between 1887 and 1893.
GG
Many thanks to "LES KRAFT, COLUMBIA, NJ, USA" for the pictures.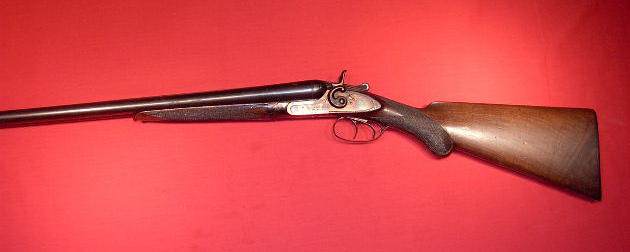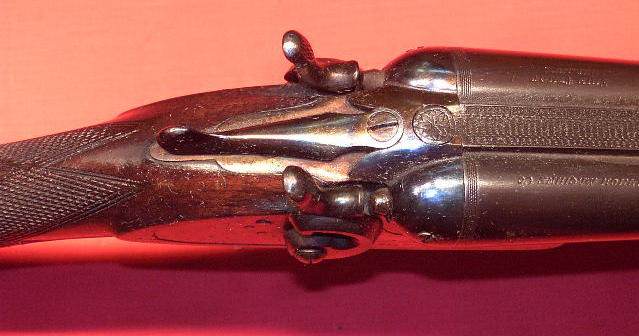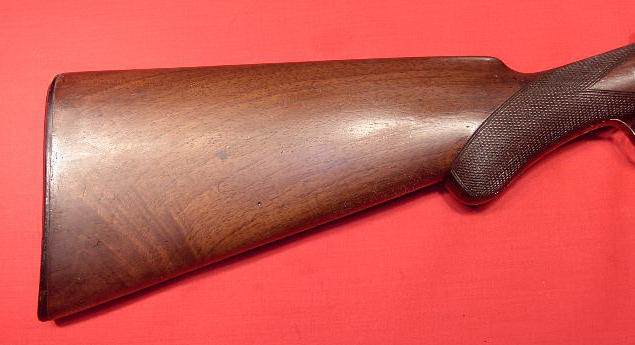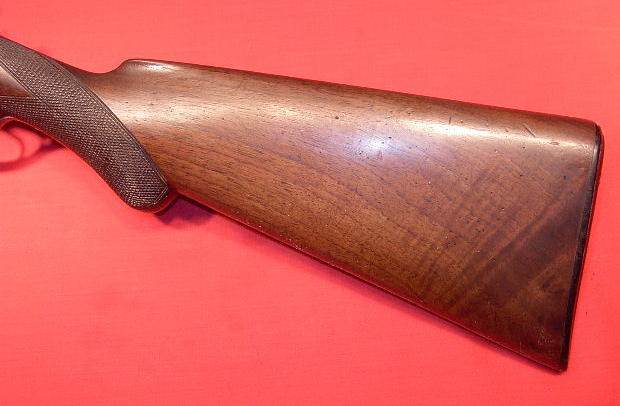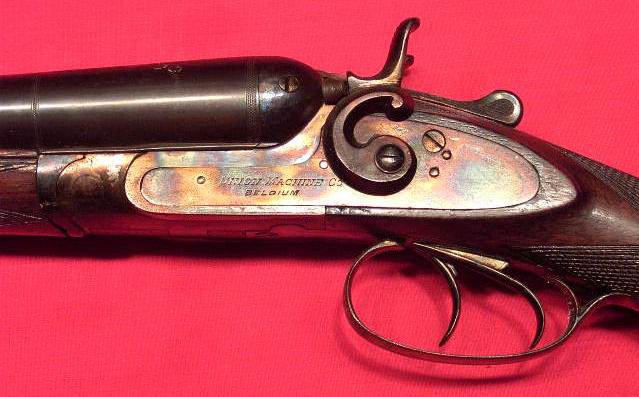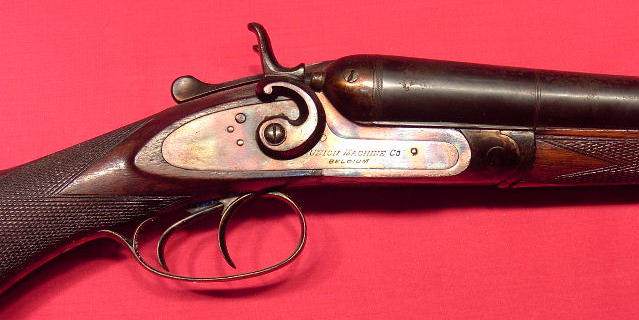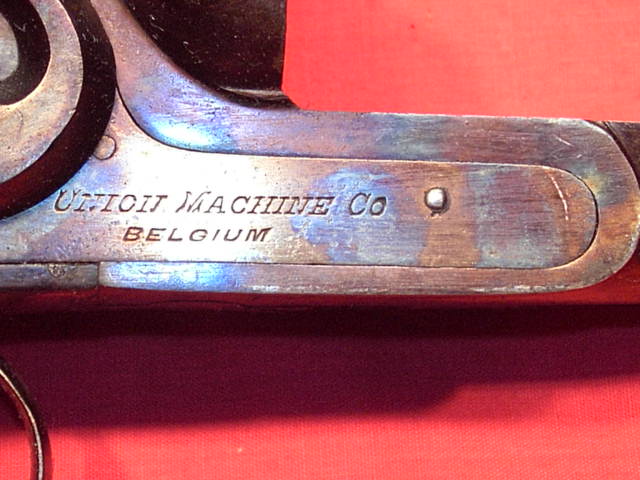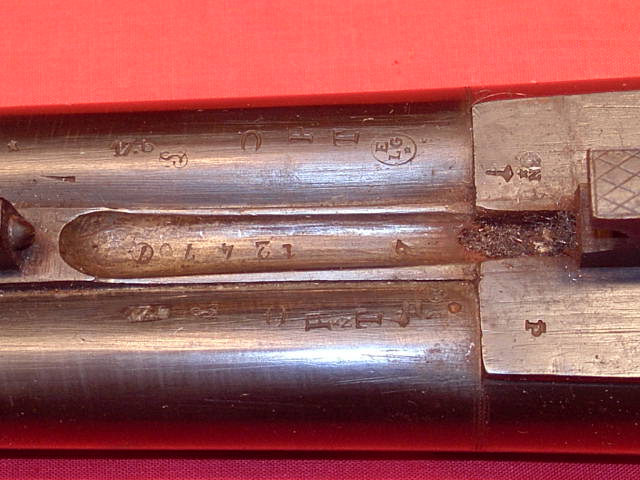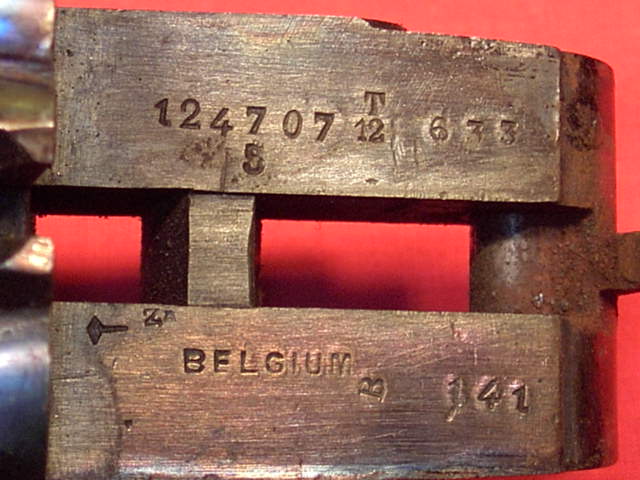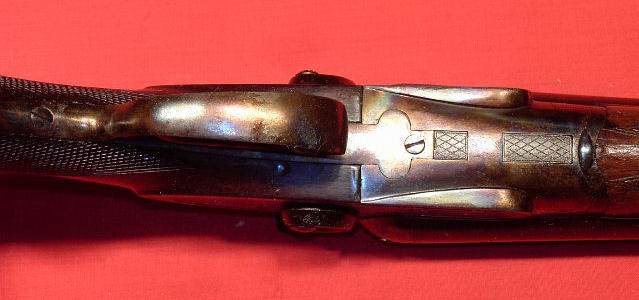 Revolver Excelsior SJ&D
Seriously, this weapon poses problem to me because mark EXCELSIOR was deposited the 07.08.1893 by LA MANUFACTURE LIEGOISE D'ARMES A FEU street of Vertbois, 54 in Liege.
However, the weapon does not appear in the catalogues ML which I have and which are however same time!? It is astonishing because one likes in theory to make display of the innovations.
Perhaps the patent or the licence was yielded to S J&D, I do not know anything of it!
Could Michel perhaps see in the patents ML in order to confirms the assumption?
The ML even deposited a mark ACIER EXCELSIOR the 07.09.1901.
GG
Everyone knows that S J&D = Simonis A., Janssen J & Dumoulin Frères!
Albert Simonis deposited with his name (and not in the name of association) several patents for revolvers well before 1891.
One can reasonably estimate that it then made manufacture those by association... at least ten years before the ML makes deposit the Excelsior mark.
I will check in the patents as soon as possible.
Michel
Many thanks to "JIM" for the pictures.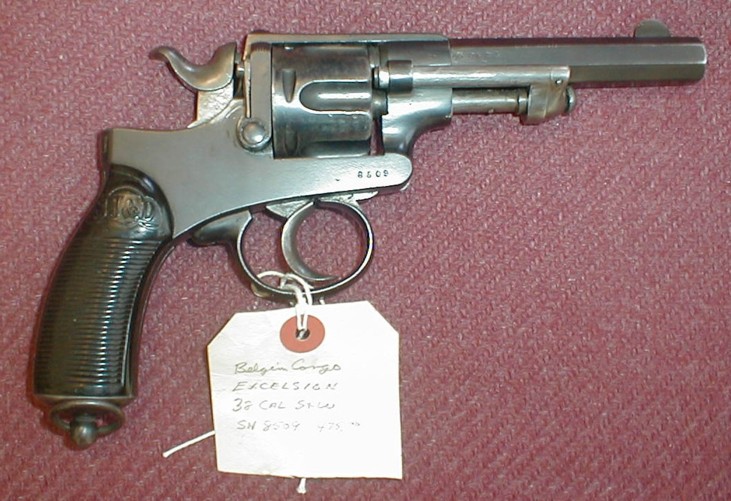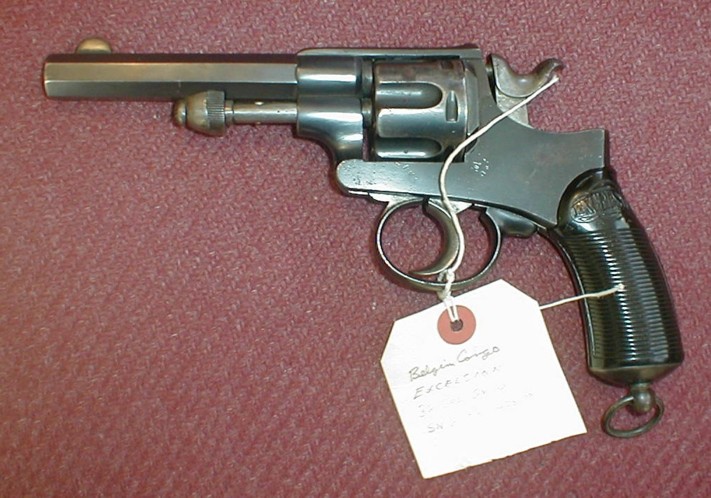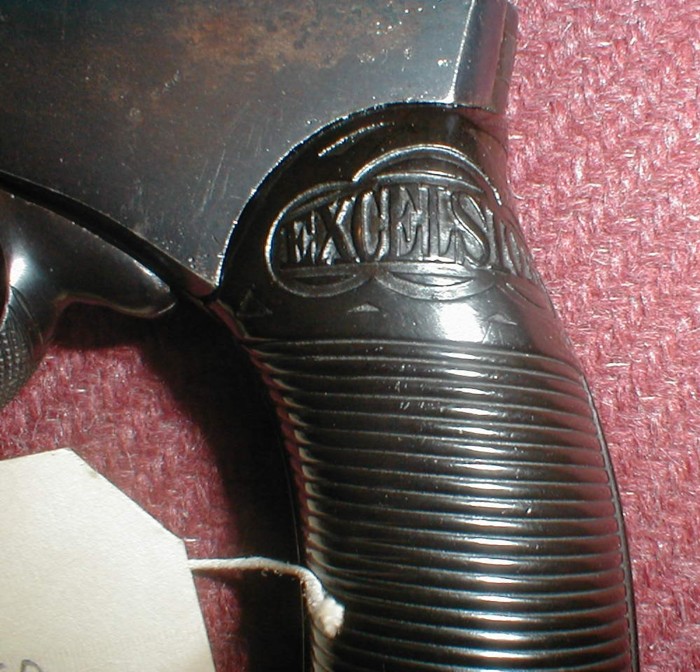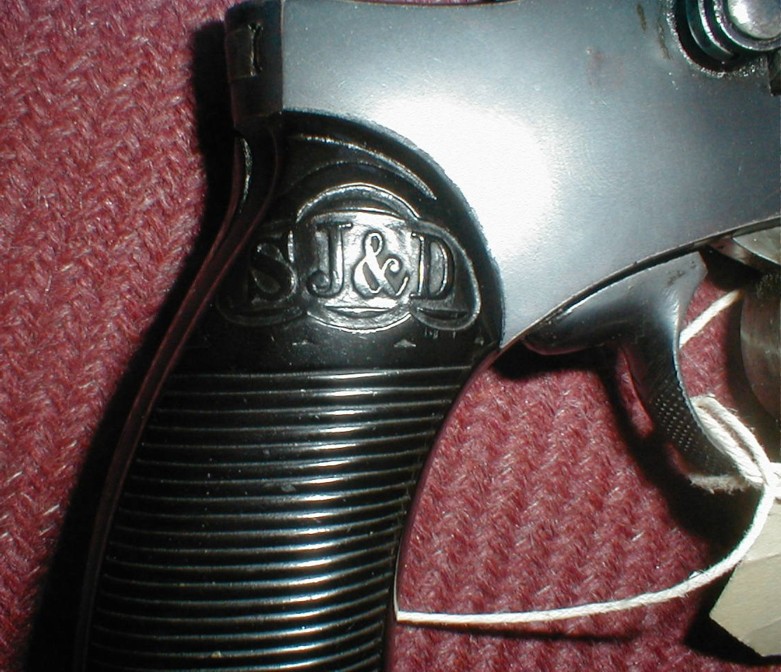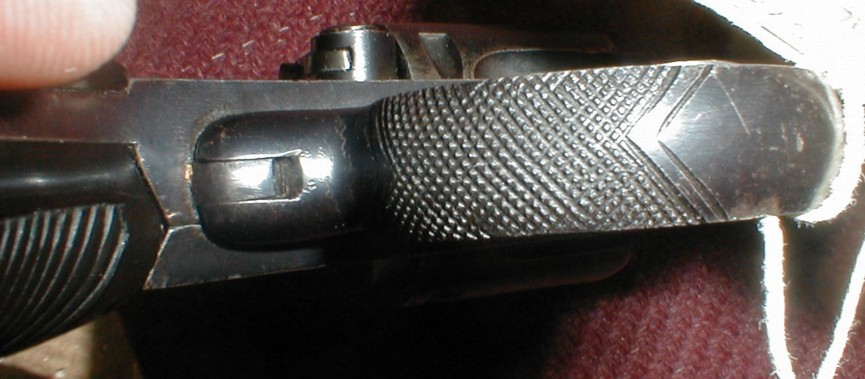 Simonis, Janssen & Dumoulin
Many thanks to "GERANIMO" for the photos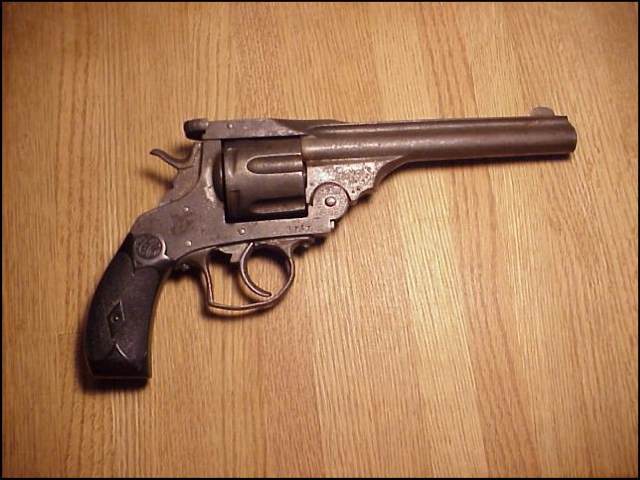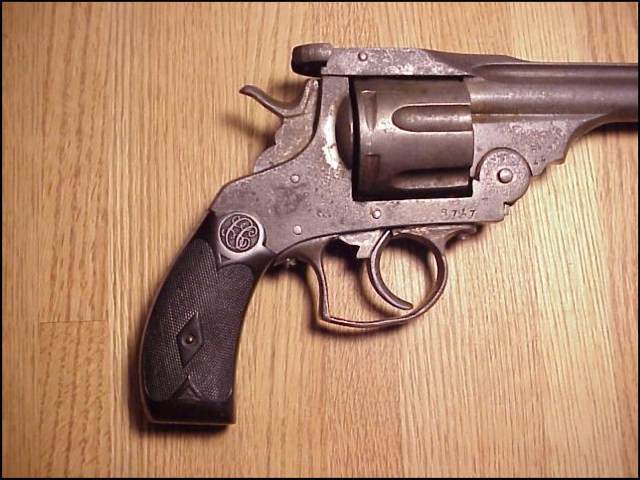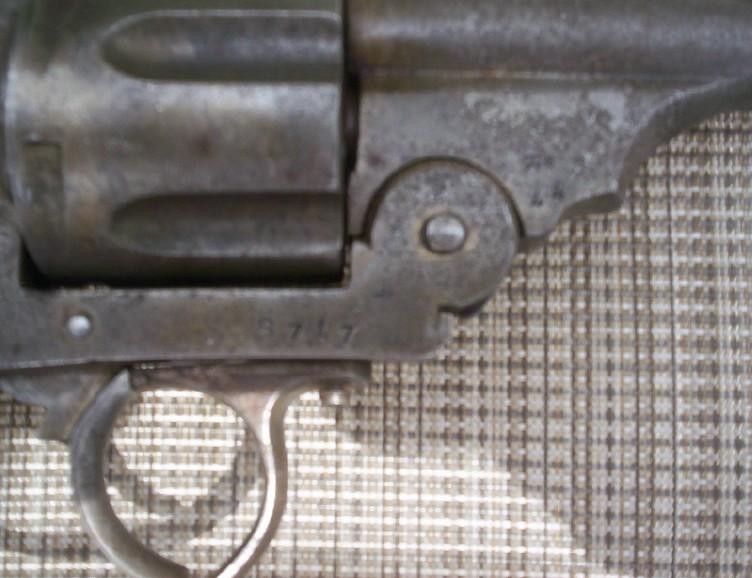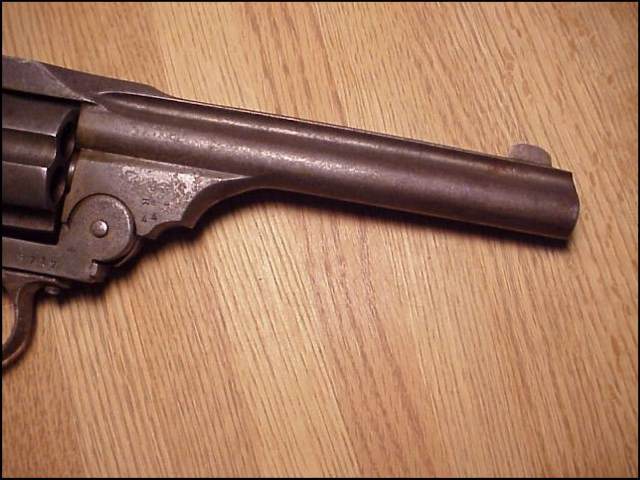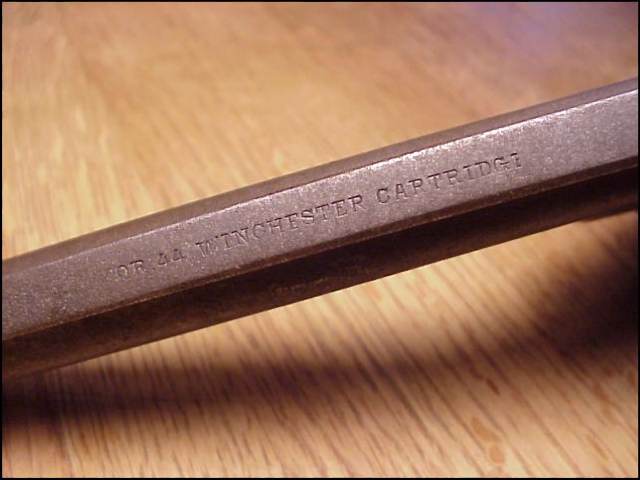 Simonis, Janssen & Dumoulin
Mod. Excelsior Abadie
Cal. 9mm