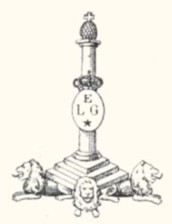 Sevart Lambert
SEVART Lambert manufacturer from weapons, street Grangagnage, 16 in Liege was registered with the proof house of Liège of 1875 to 1920.
In 1920, it becomes SEVART Lambert & Co.
It deposited a Belgian patent in 1898 for a safety catch for revolver system L.SEVART.
There was also with same address SEVART Emile manufacturer of weapons about 1911.
GG