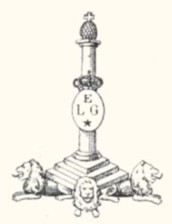 Henri SAUVEUR fils & Cie
The weapon
It is about a rifle of shooting of precision of the assembled type MARTINY Swiss way.
The barrel is octagonal and striped. The trigger guard is with volutes and spatula.
Punches
Is none visible on the photographs?
Marks
Mark HS in a rhombus is struck the barrel, it belongs to the manufactory of weapons Henri SAUVEUR FILS & Co street Except Château, 9 in LIEGE. The firm was registered with the proofhouse of Liege of 1908 to 1938.
Does mark HS MOSANE indicate probably the name of your weapon?
724: is certainly a serial number.
GG