Some of the most beautiful work of this craftsman, and many others, are in this book "Liège Gunmakers through their Work. 1800 - 1950".
For more detail see: LIEGE GUNMAKERS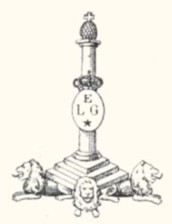 Pirlot Frères
Pinfire pistol Pirlot
Calibre 12 mm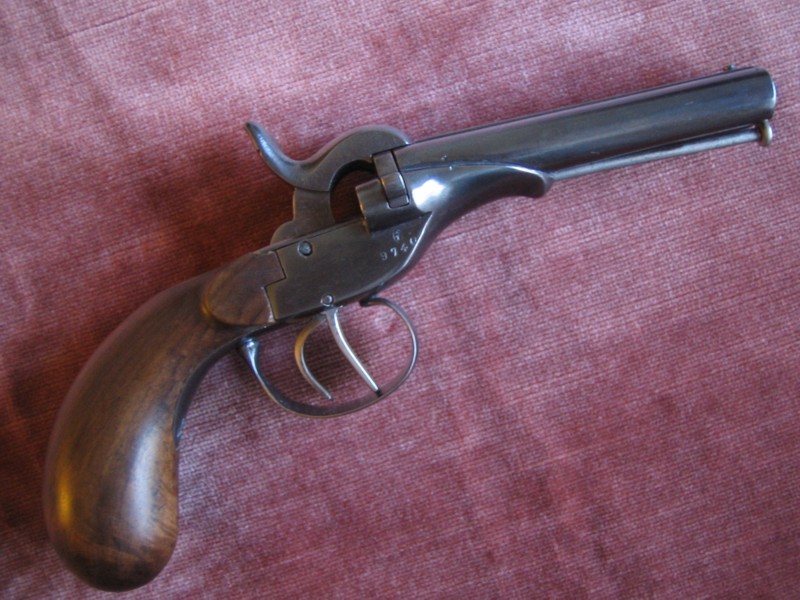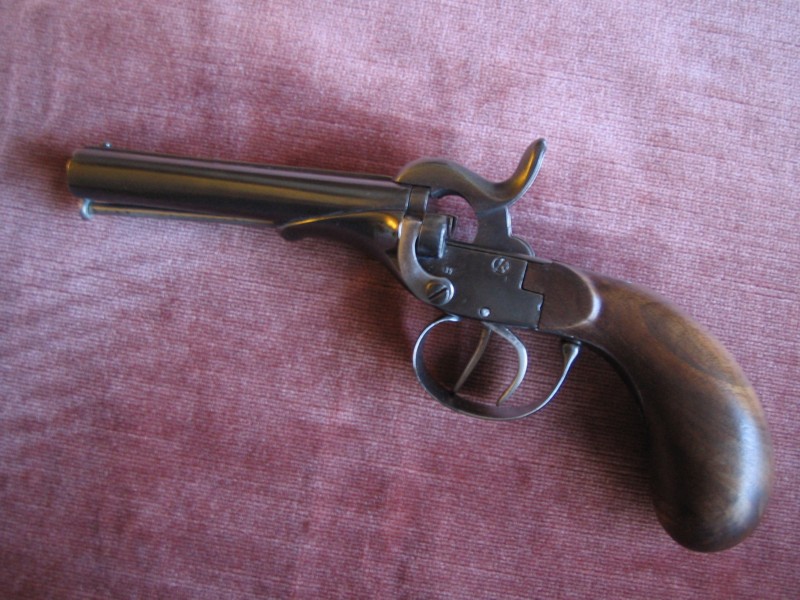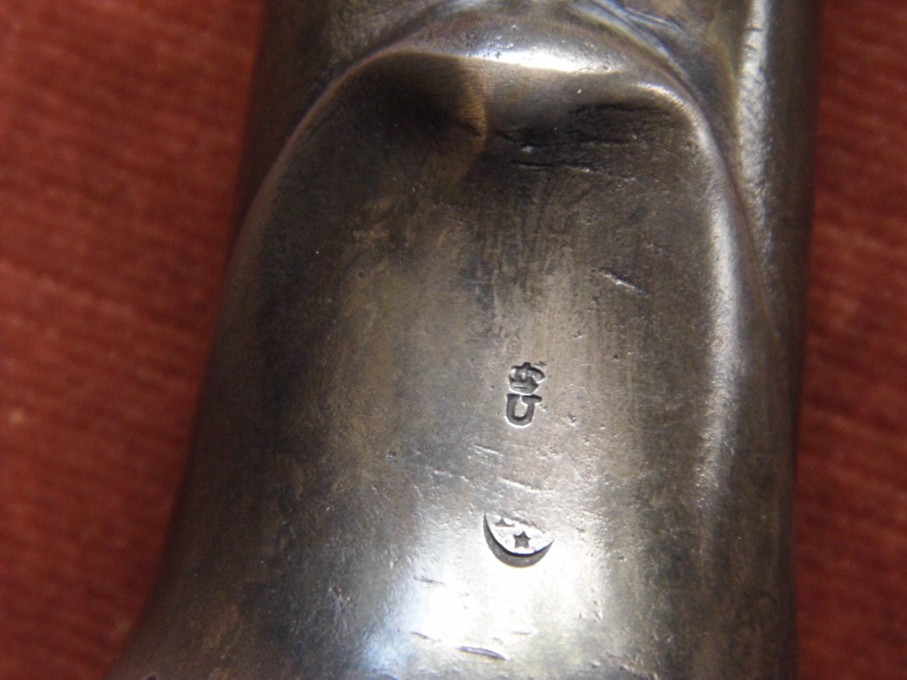 Pirlot Frères
Revolver 1874 Chamelot-Delvigne of the patent 1873 manufactured by Pirlot Frères
Calibre 11 mm (73)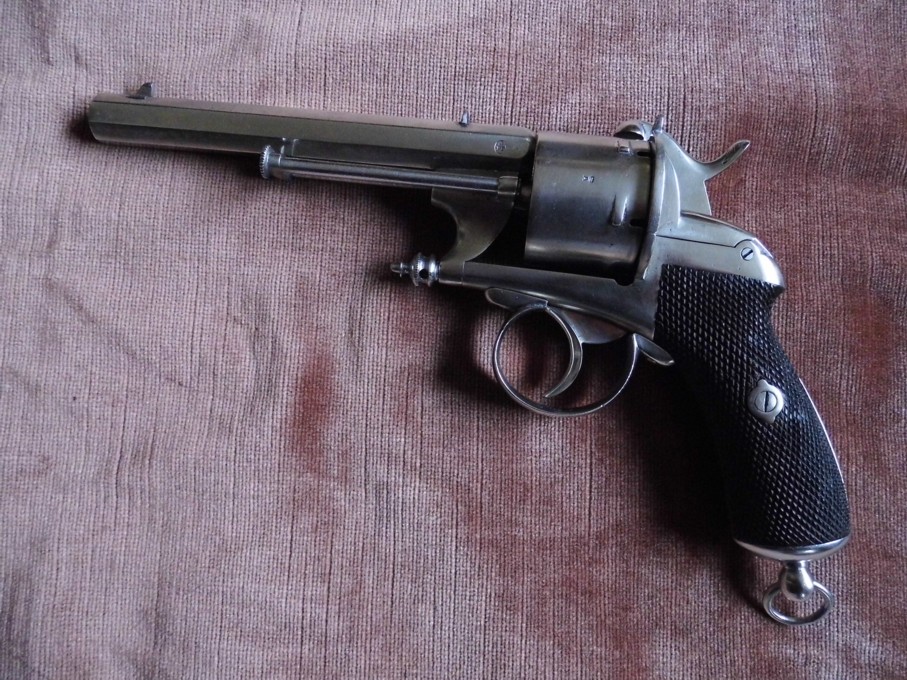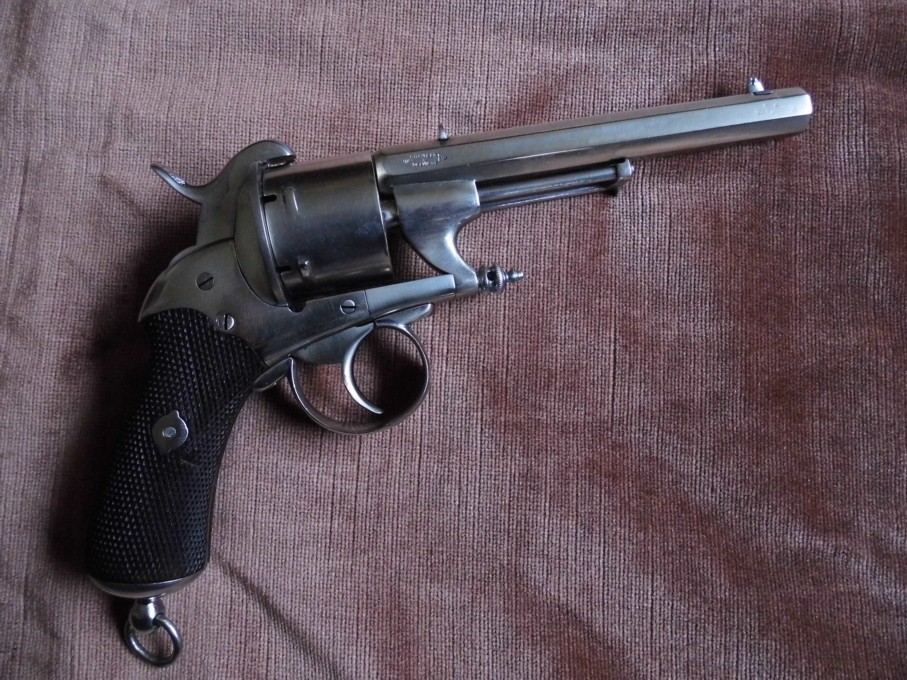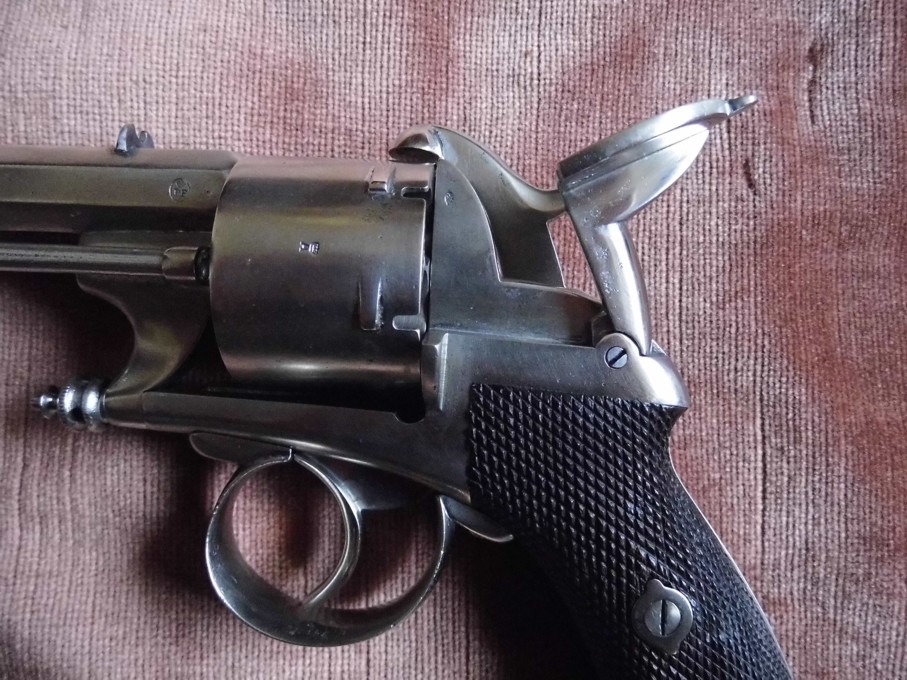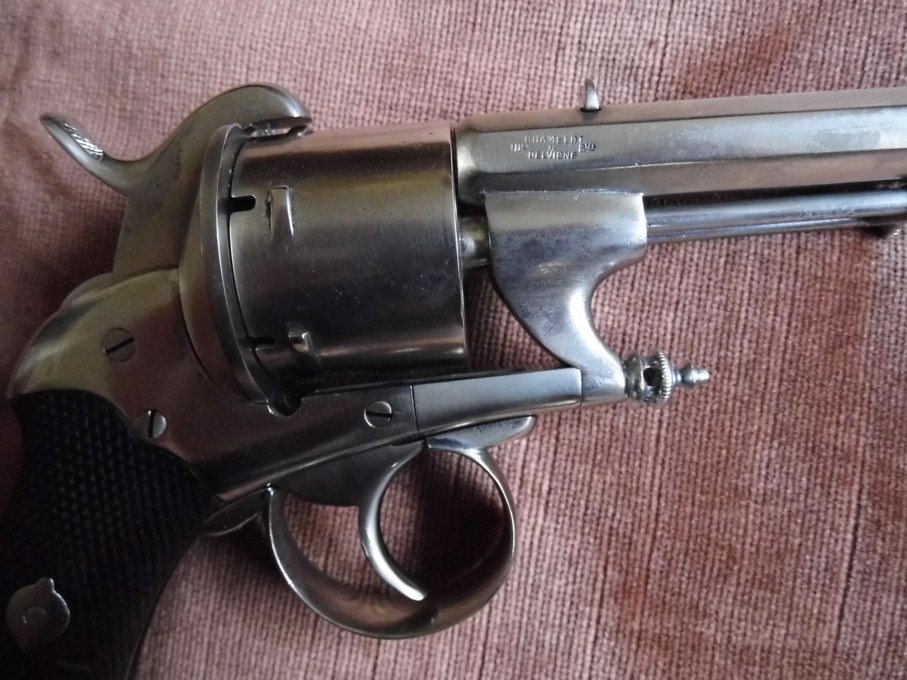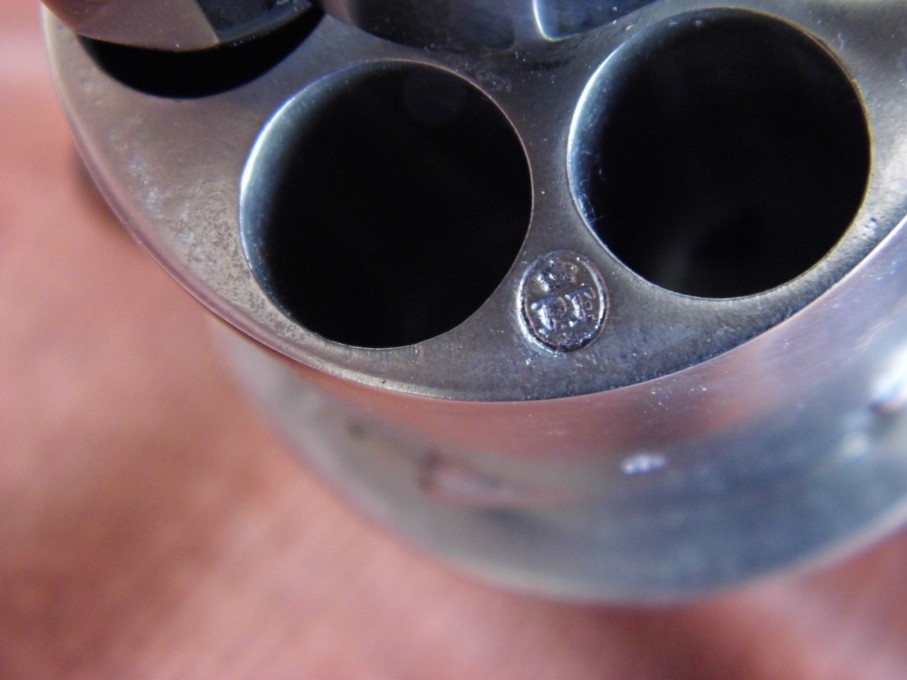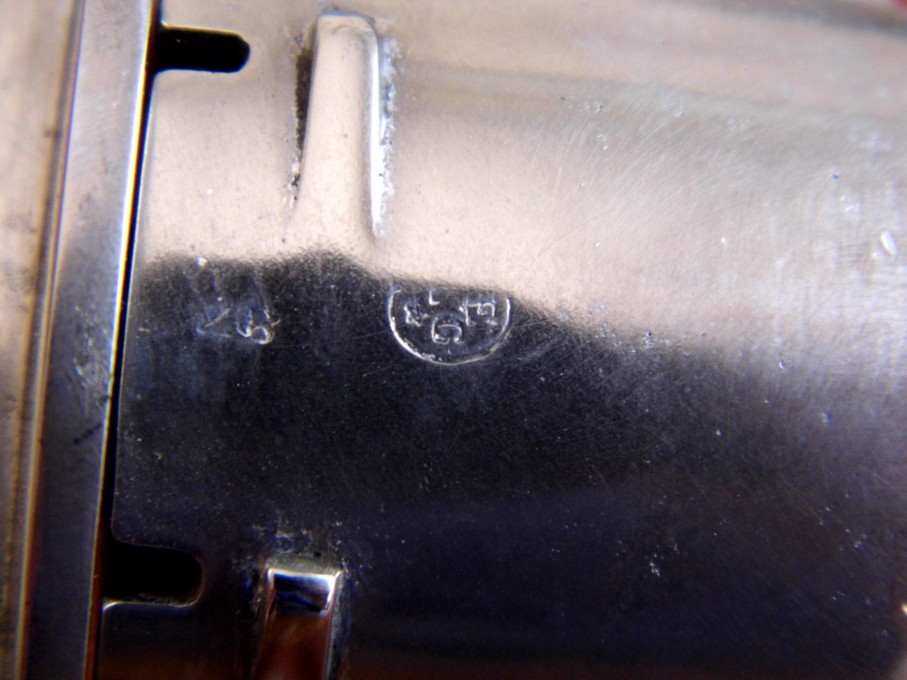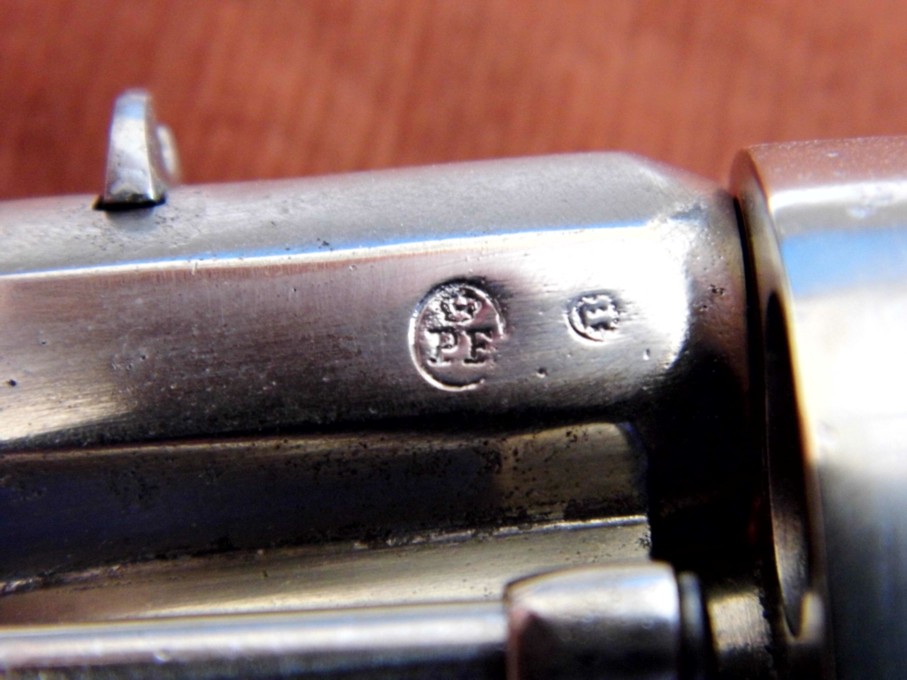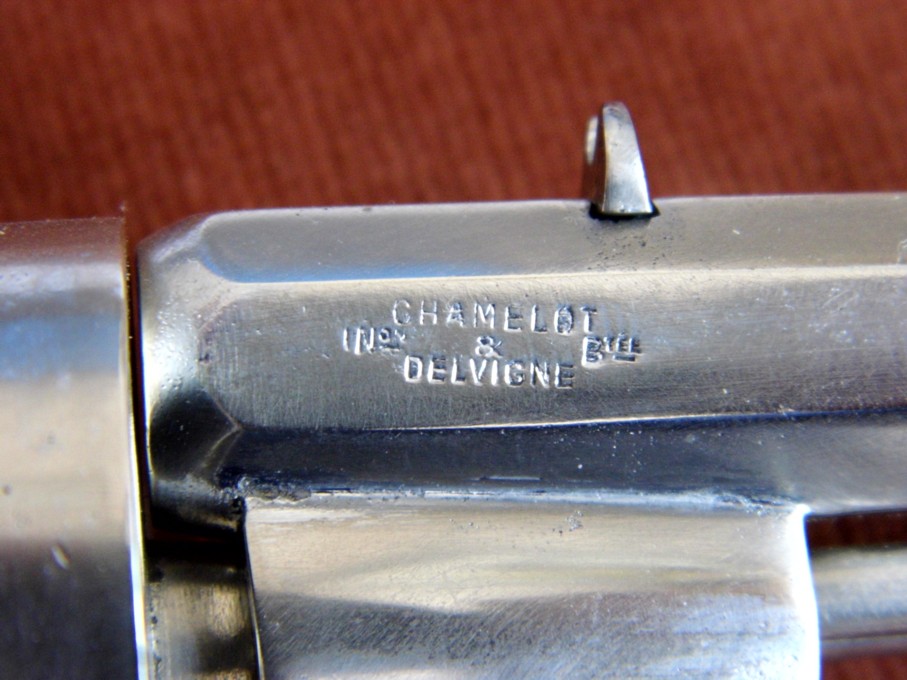 PIRLOT Frères
This weapon carries only one partially unobtrusive mark where one can still read PIRLOT and LIEGE!
It is about firm PIRLOT FRERES street Saint Gilles, 95 in LIEGE.
This company was registered with the proofhouse of LIEGE of 1836 to 1879. It deposited 5 patents of 1864 to 1878.
It then joined to become PIRLOT and FRESART (BE 1879/1890) with the same address.
As for much of arms companies of Liège, the files (invoice book, list of customers, etc.) PIRLOT FRERES were not preserved so that we must be satisfied with the observation of the weapons preserved in the private museums or collections and the rare catalogues preserved.
In appendix, you will find a page of the catalog n° 15 of PIRLOT and FRESART presenting some long weapons that the firm manufactured at that time.
GG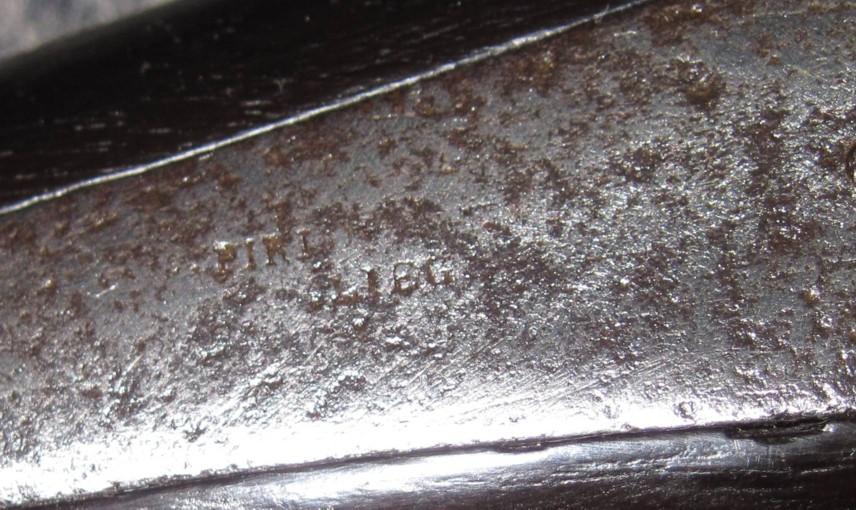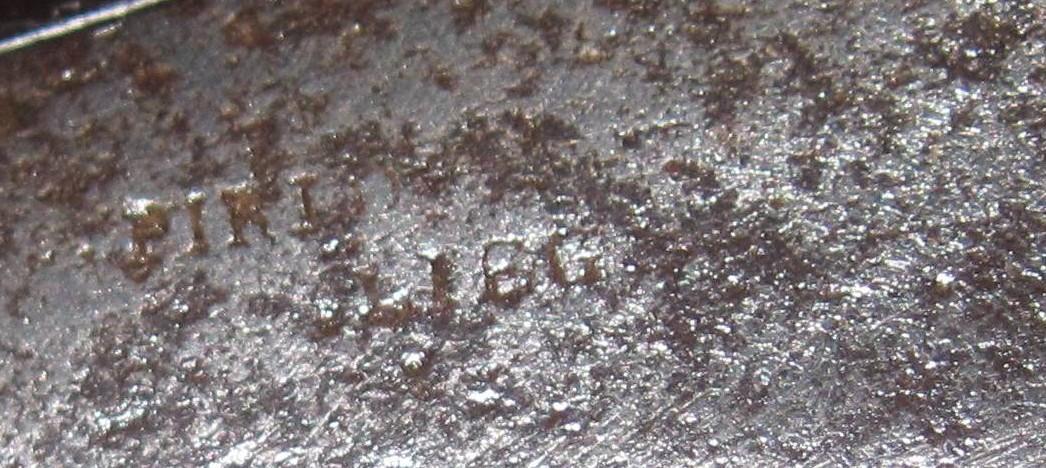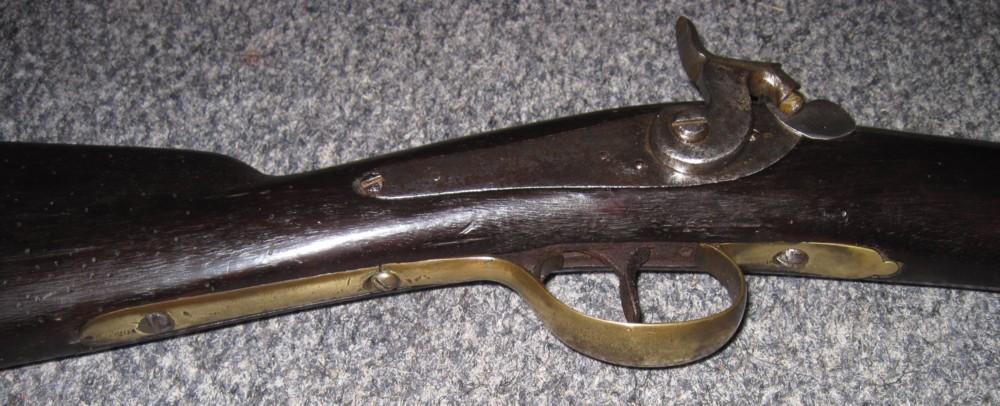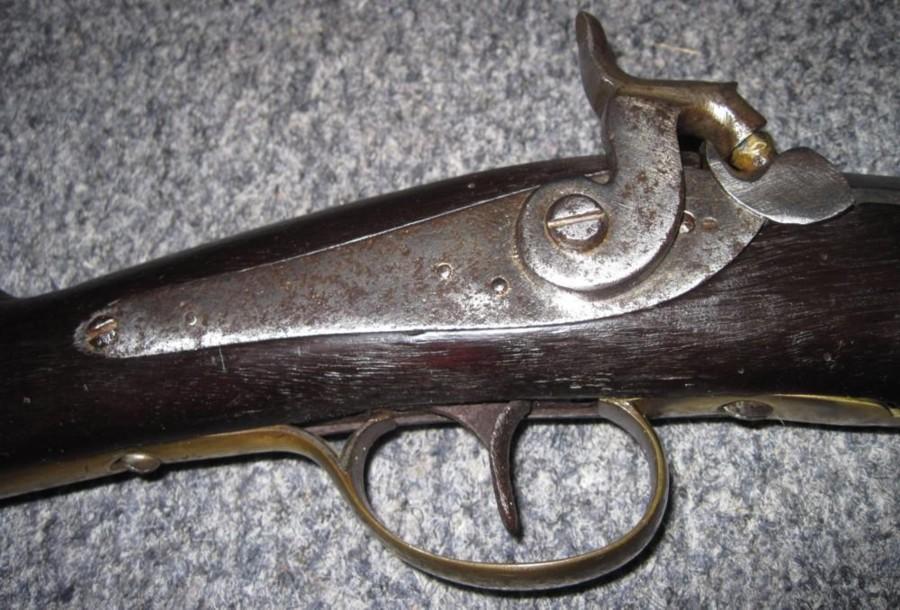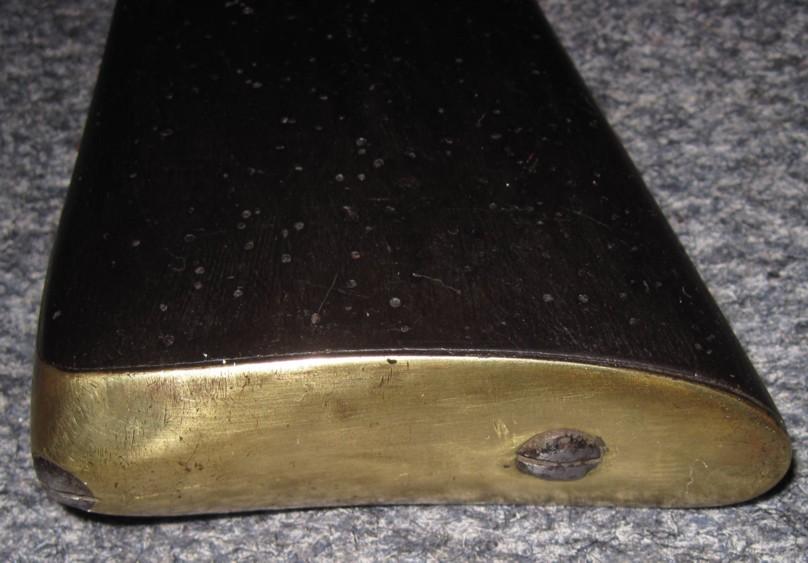 PIRLOT Frères
Model 9 of Chamelot and Delvigne.
One knows that Chamelot & Delvigne made manufacture many of its weapons in Liege, here is a superb example with this model 9 manufactured by Pirlot Frères.
On sale at "MAGAZIN ROYAL"
Photos Littlegun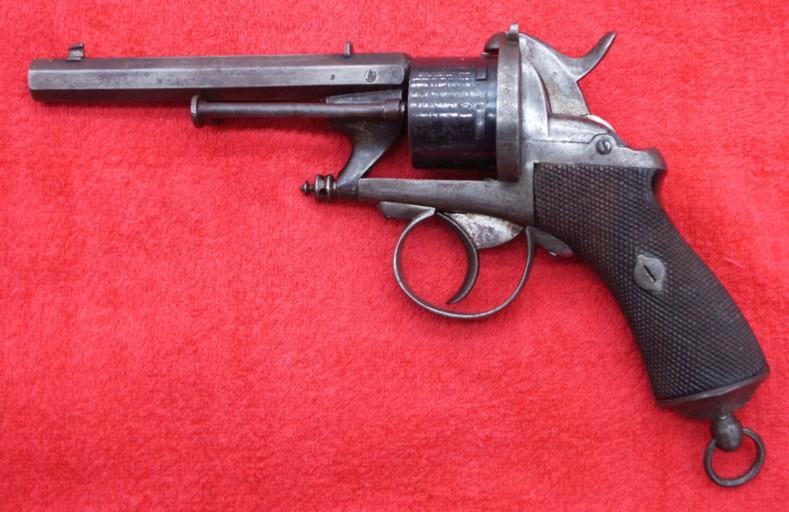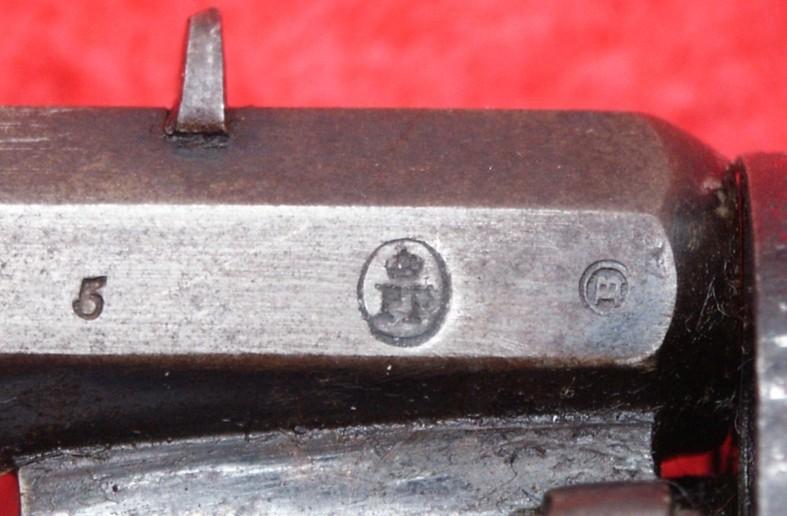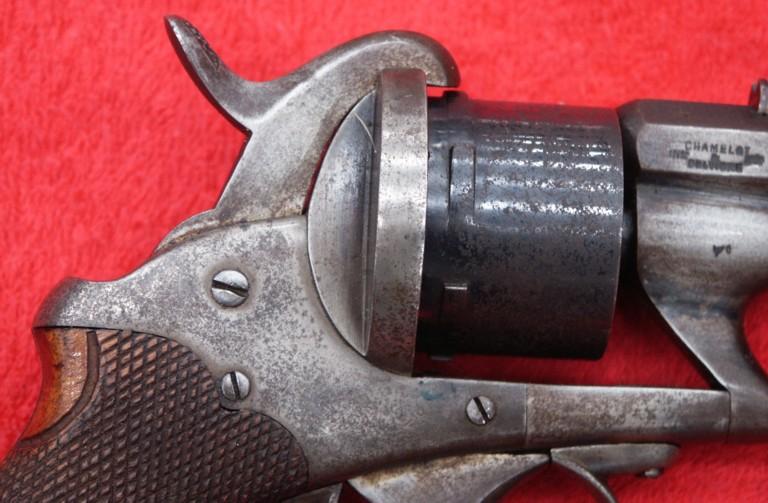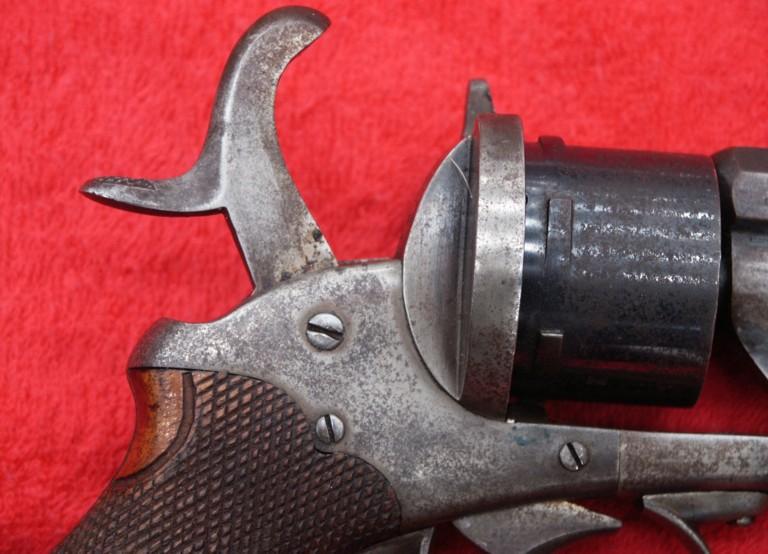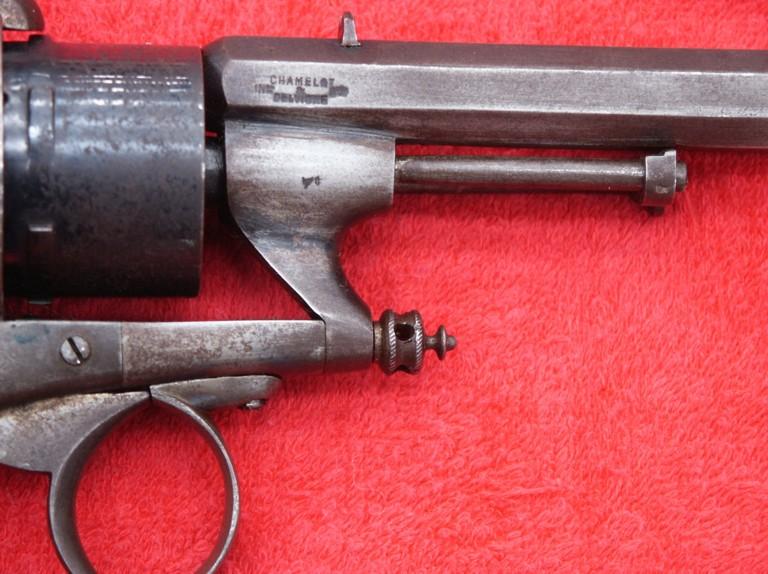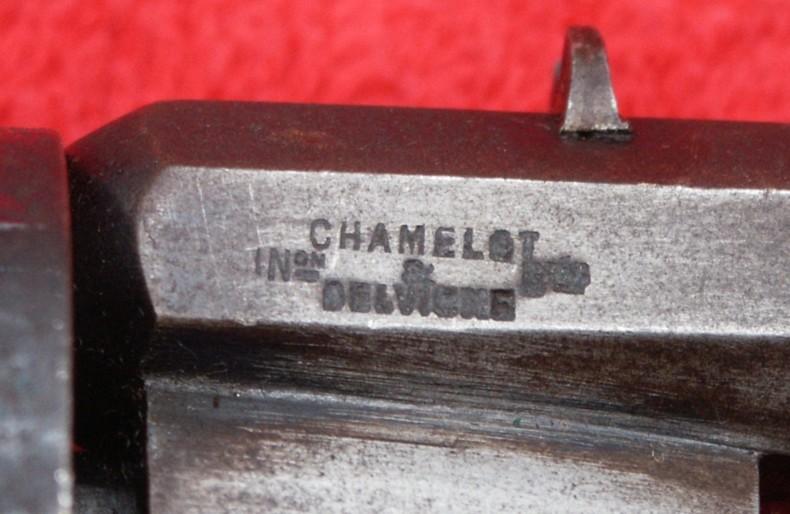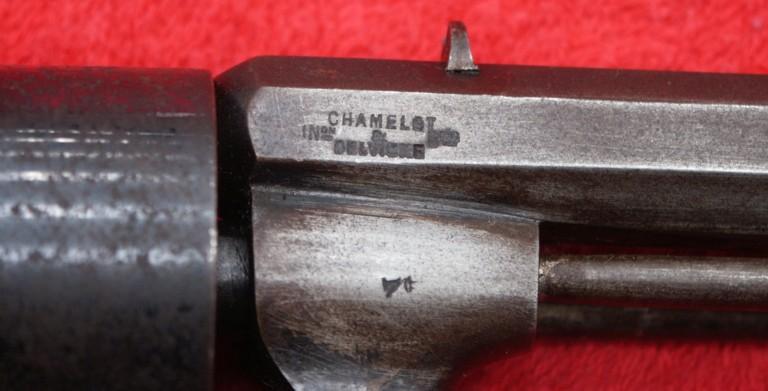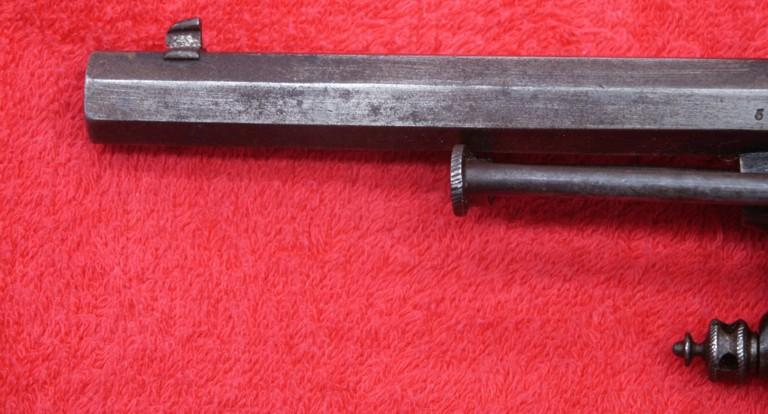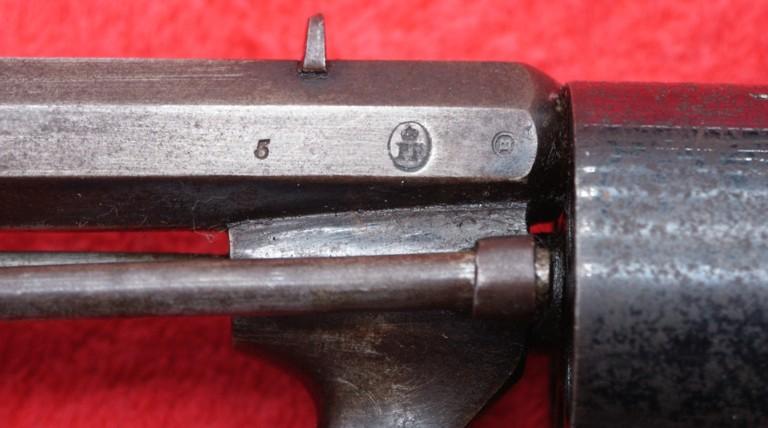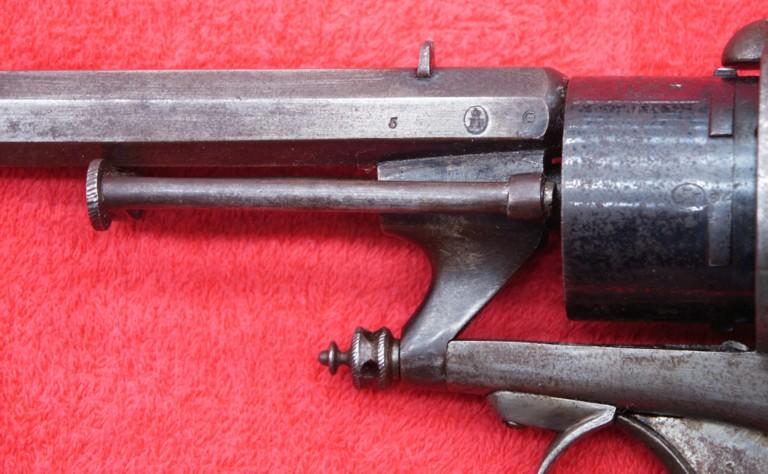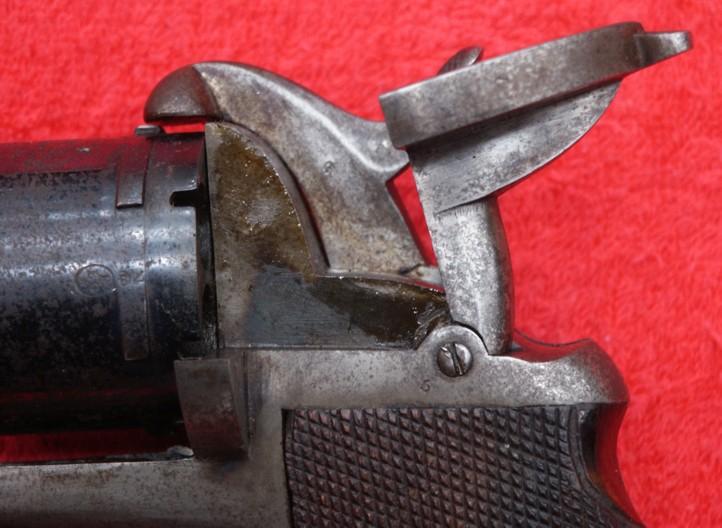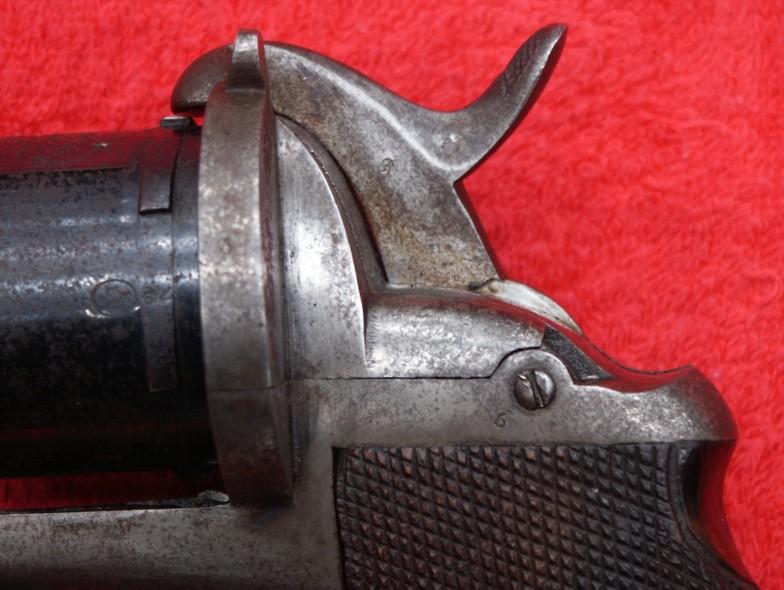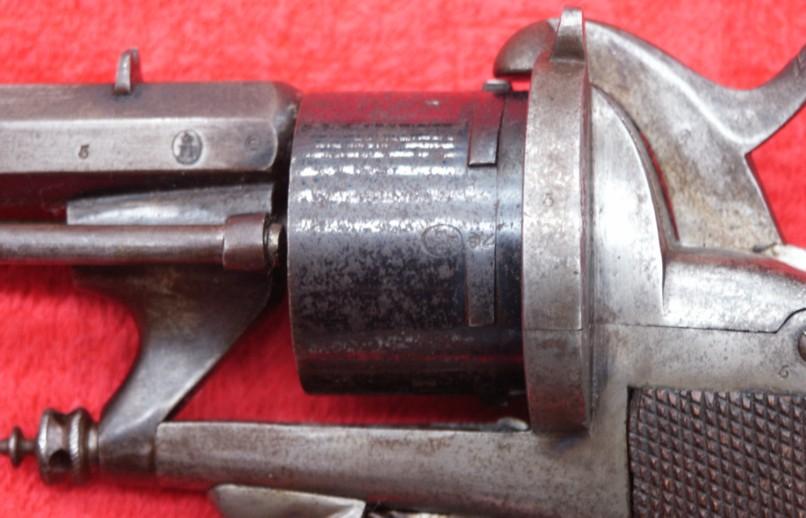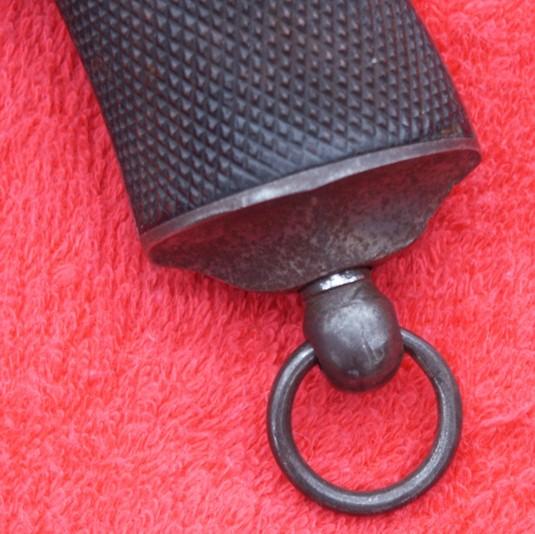 PIRLOT Frères
A perfect copy (improved even by a safety of hammer !!) of a Sharp 1859.
Quadruple sliding barrels for the loading, striker rotary, bronze carcass engraved.
Many thanks to "IVES DEVOS" for the pictures
Photos Littlegun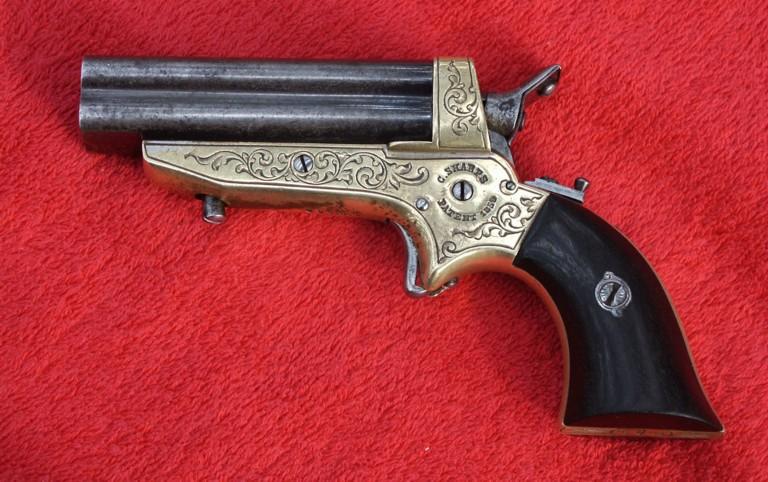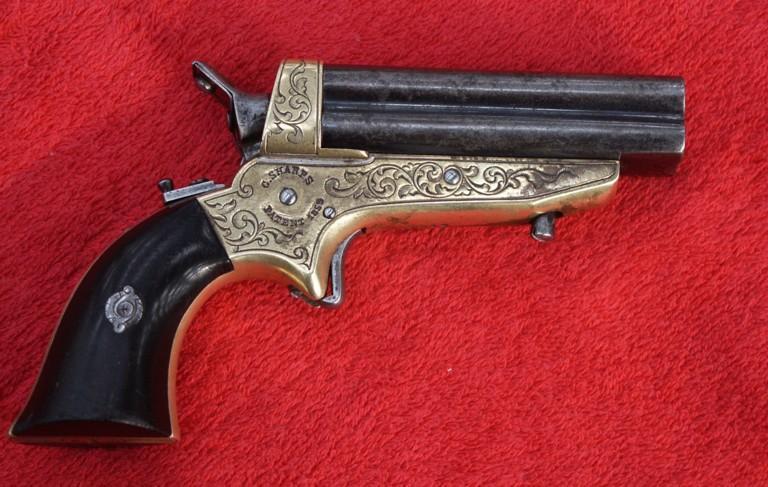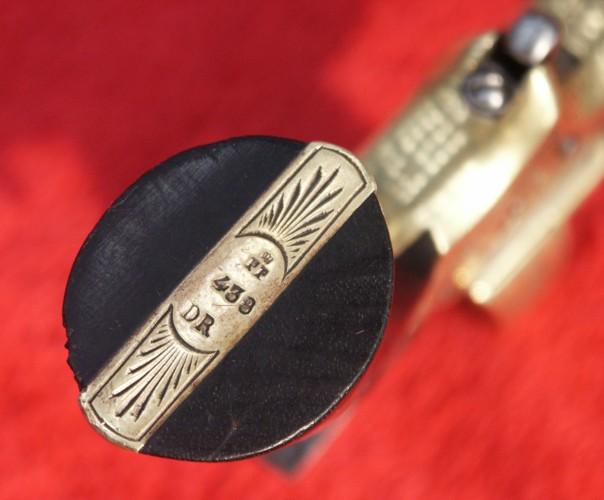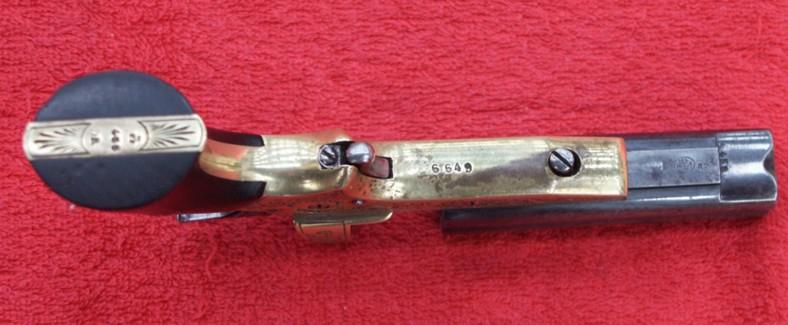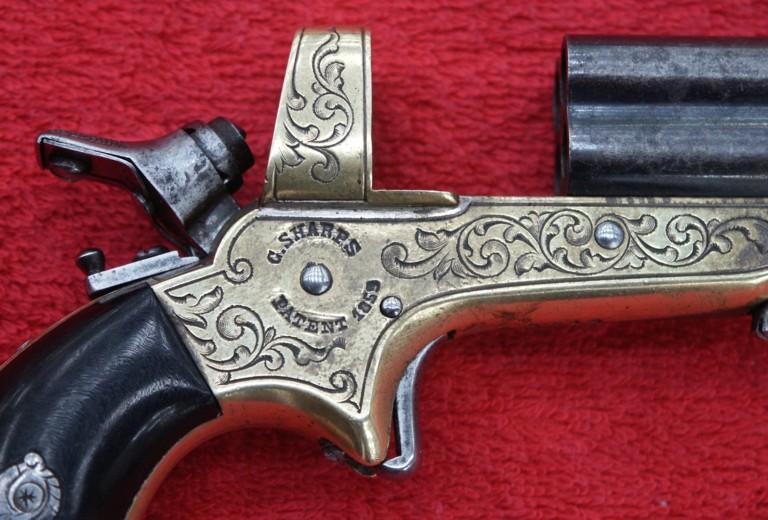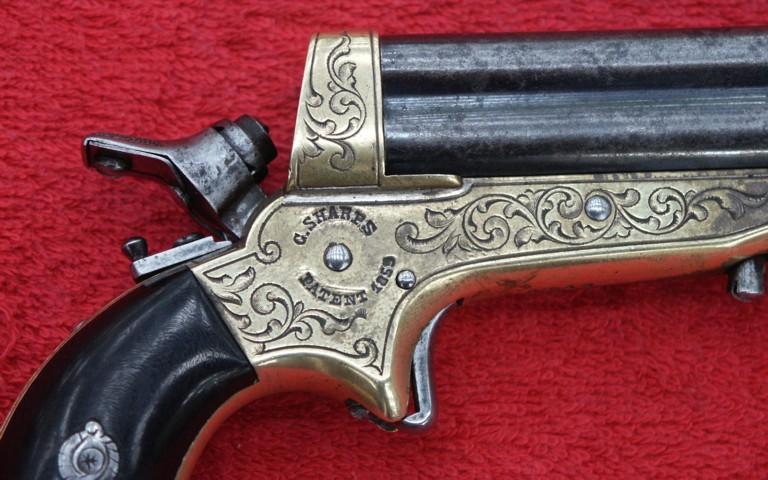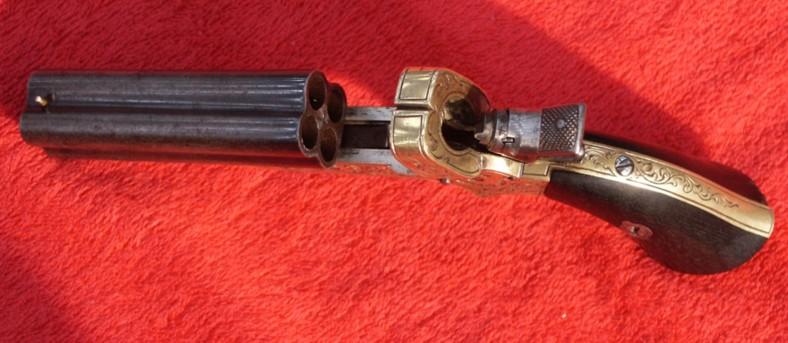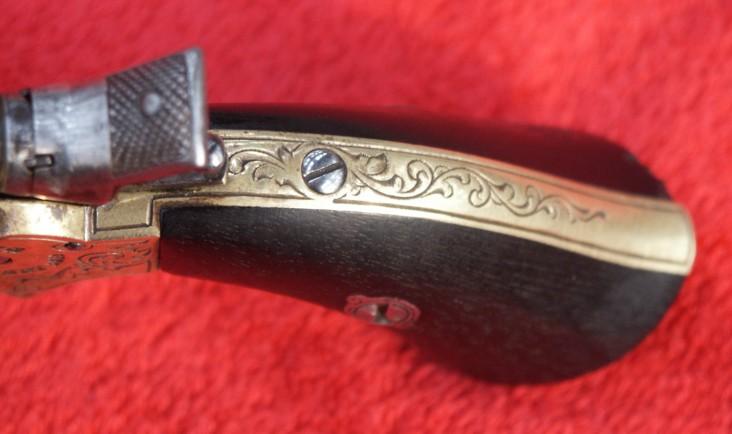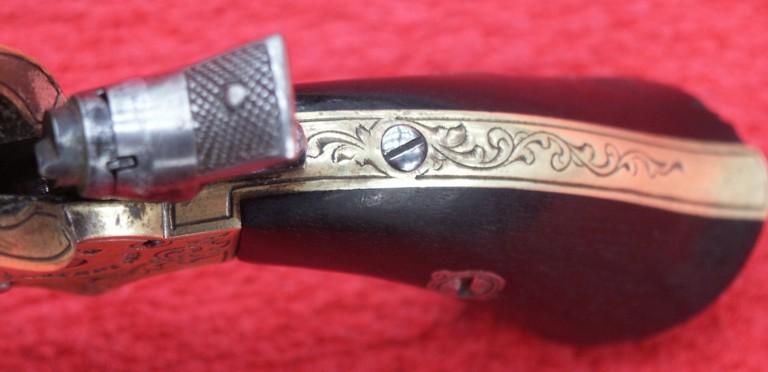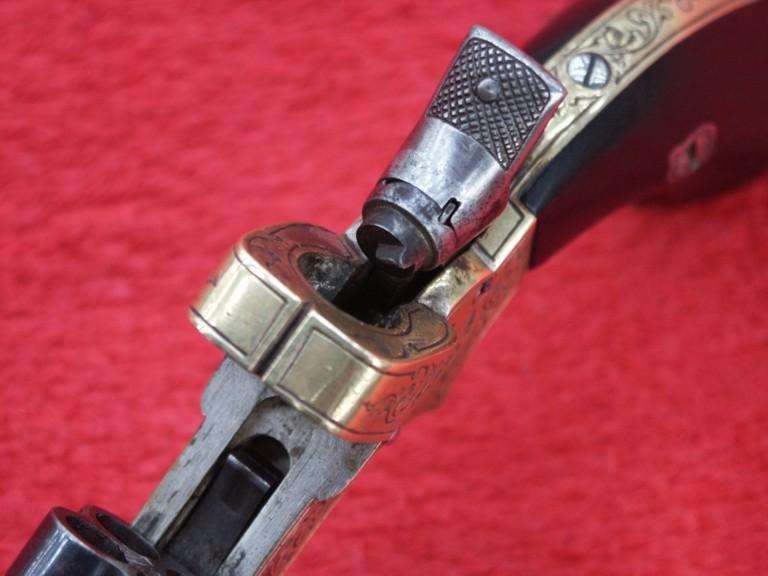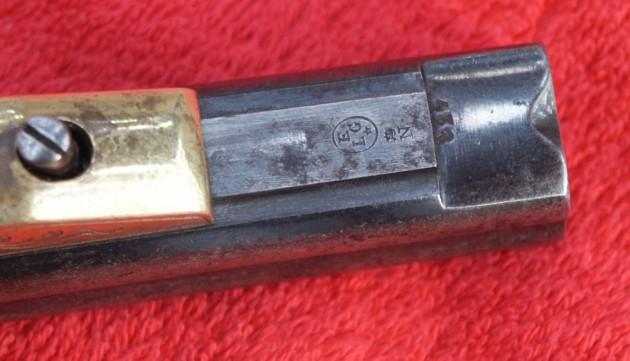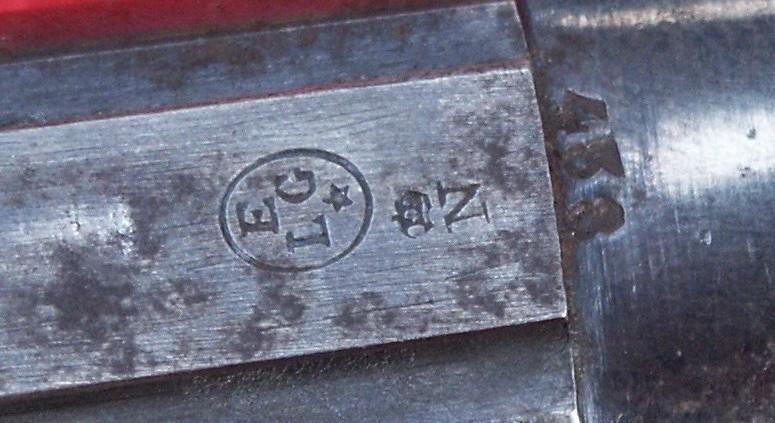 PIRLOT Frères
The weapon
Revolver six shots pinfire of the Lefaucheux type to opened carcass, the handle is in the shape of pear and the trigger without trigger guard is folding.
The manufacturer
Mark PF in a crowned oval is that of PIRLOT Frères (see below) registered with the poof house of Liège of 1836 to 1879.The firm becomes PIRLOT and FRESART in 1879.
GG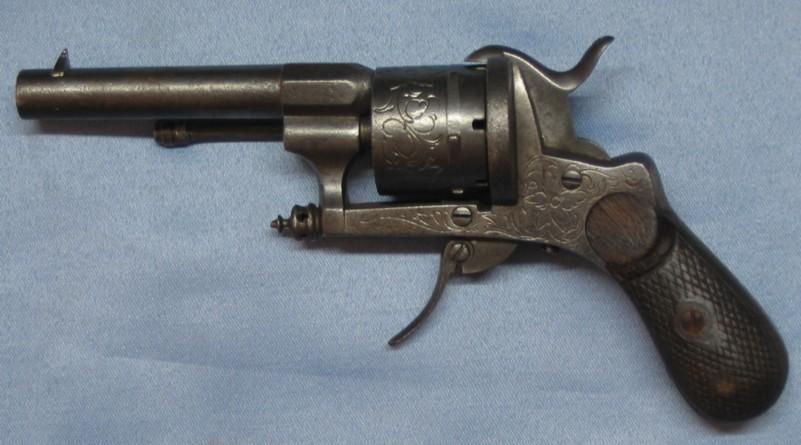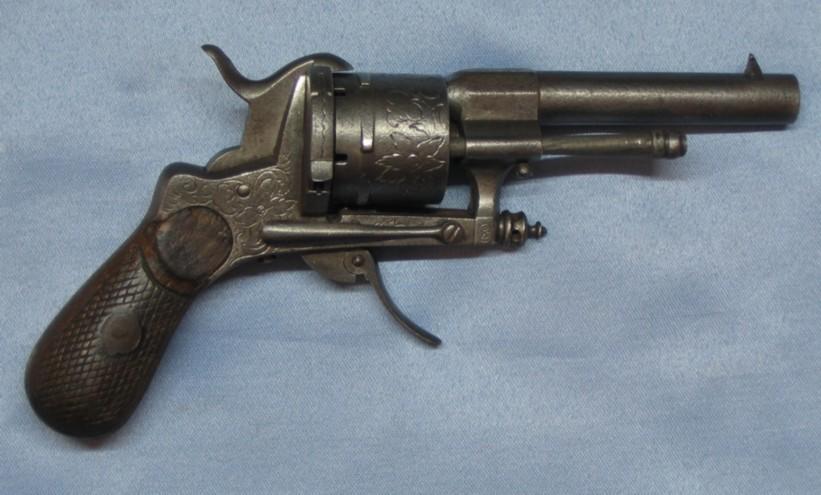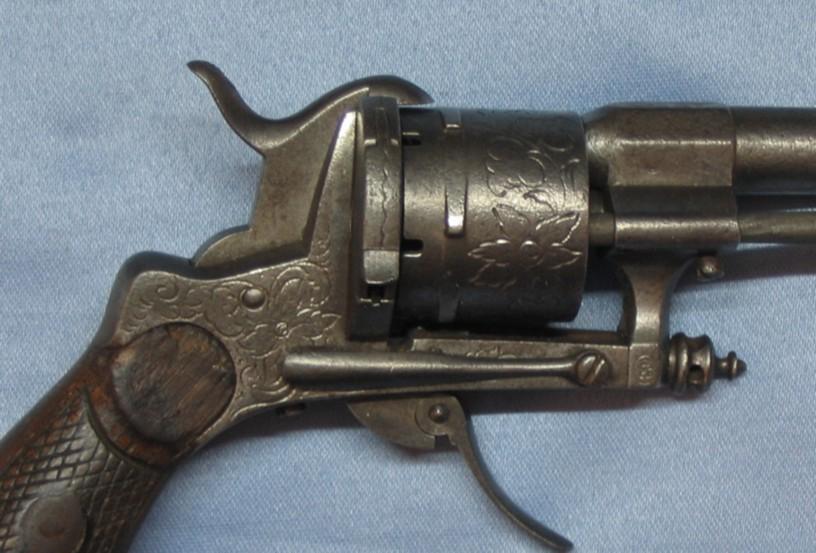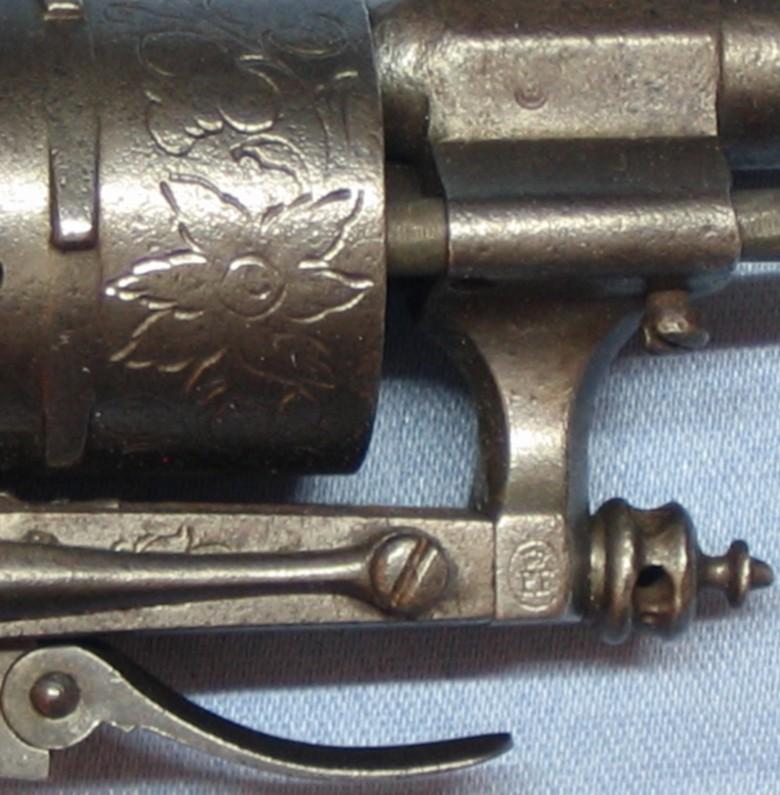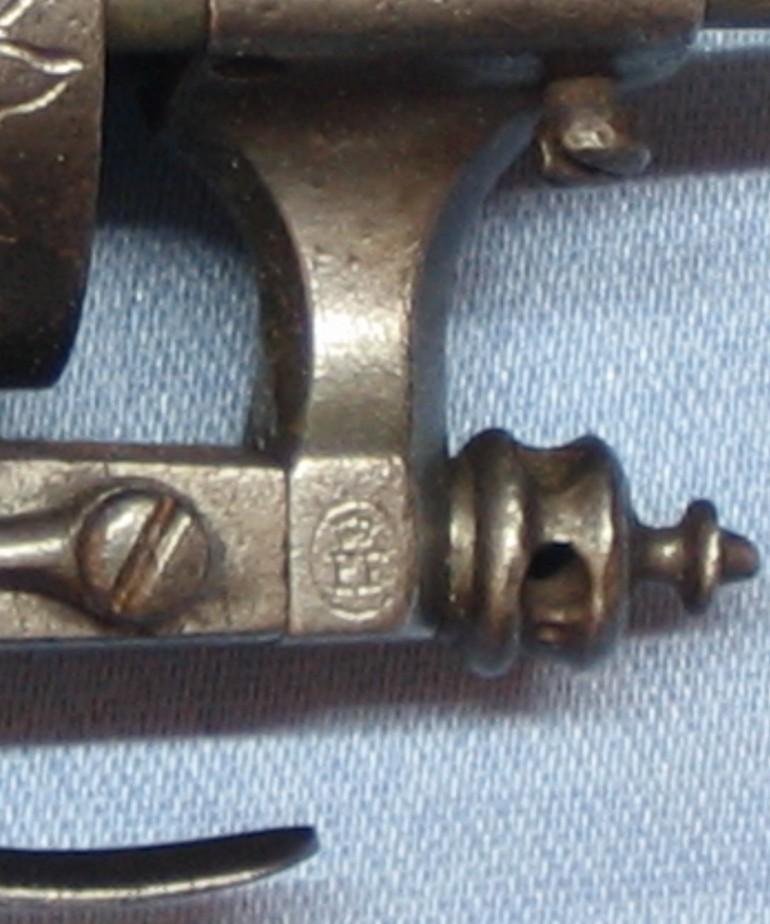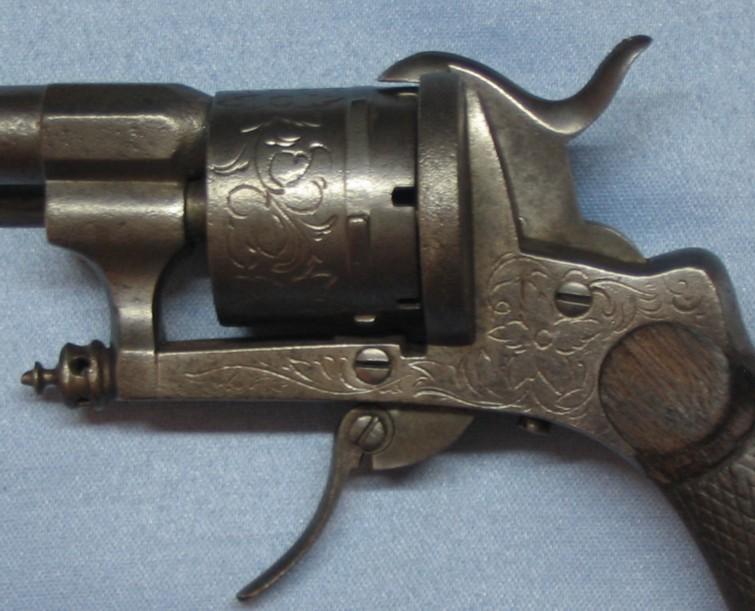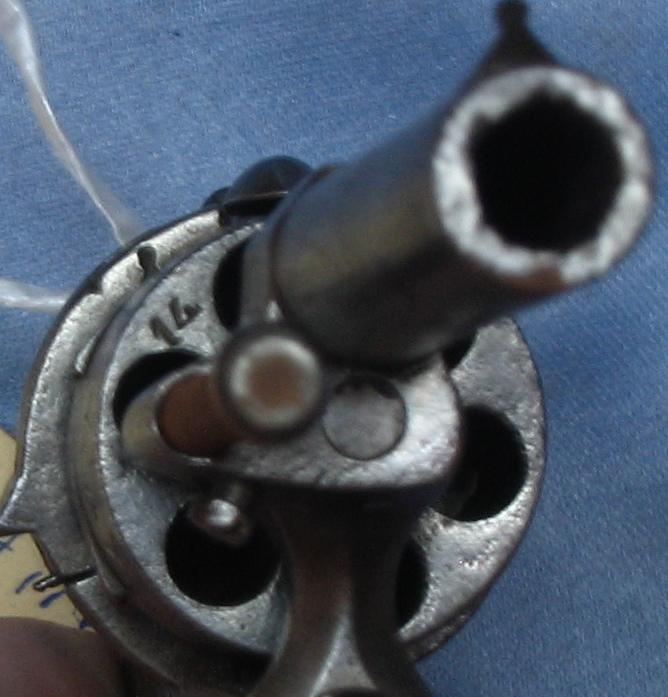 Another similar revolver.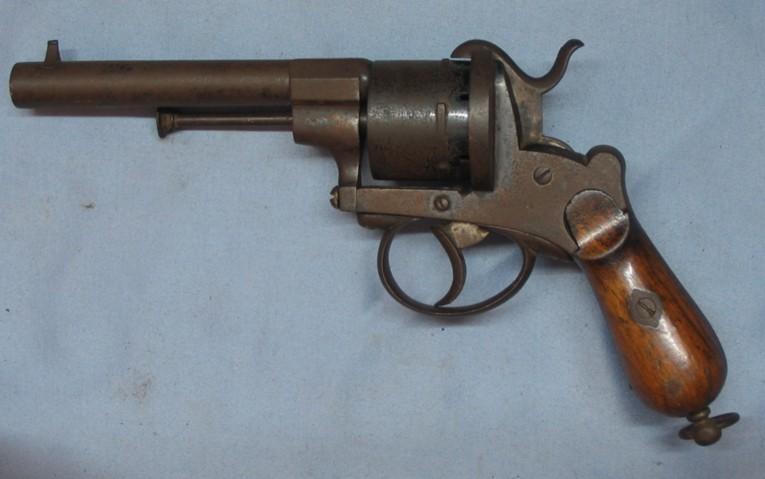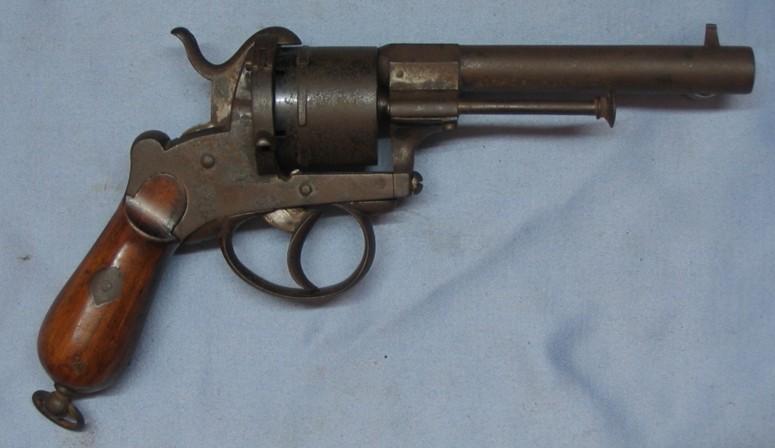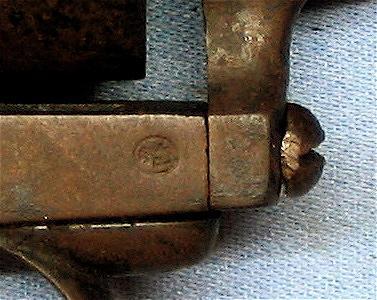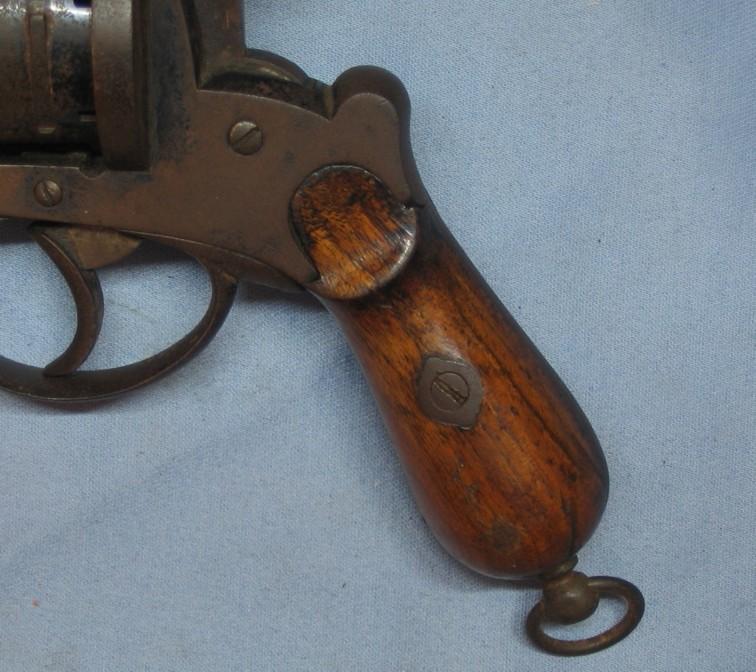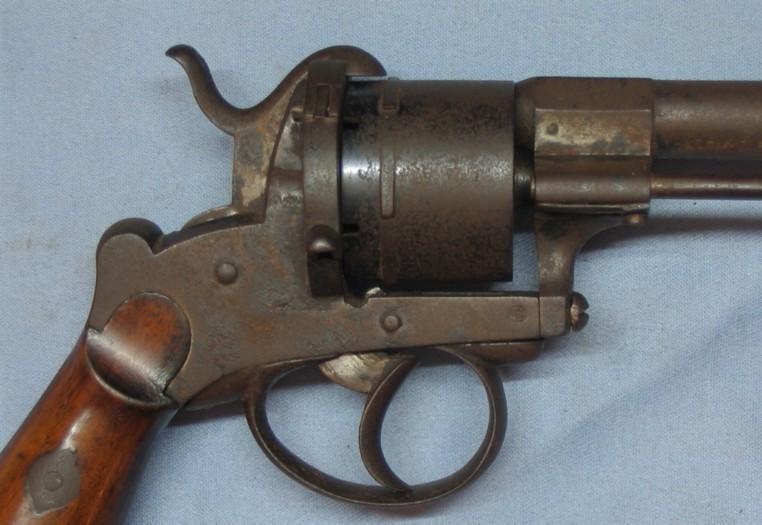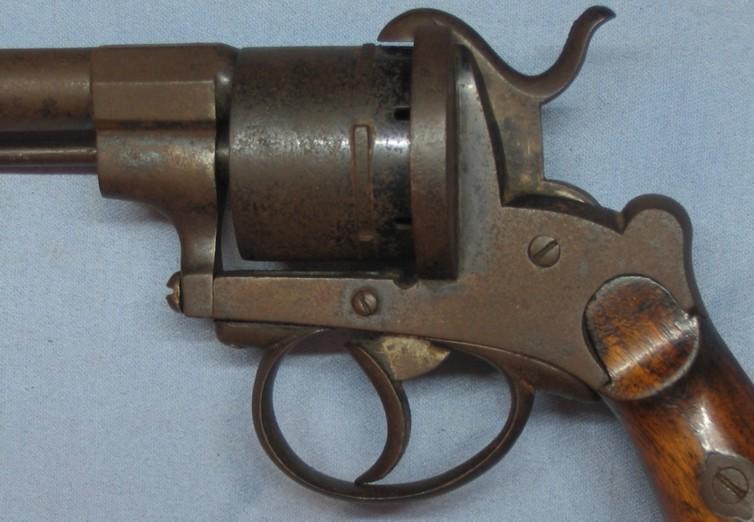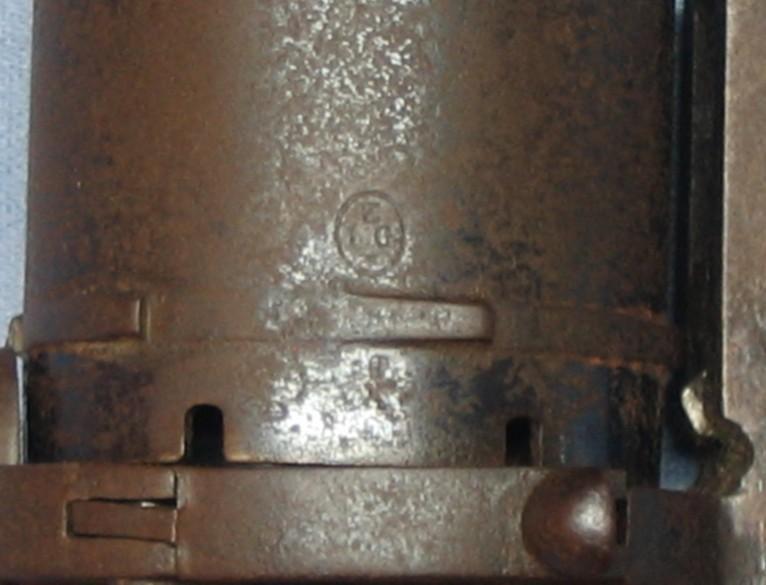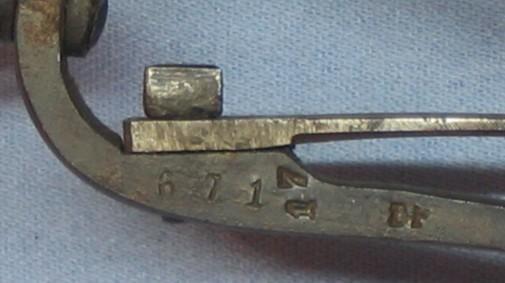 Pirlot Frères
Many thanks to "Zendy" for the photos.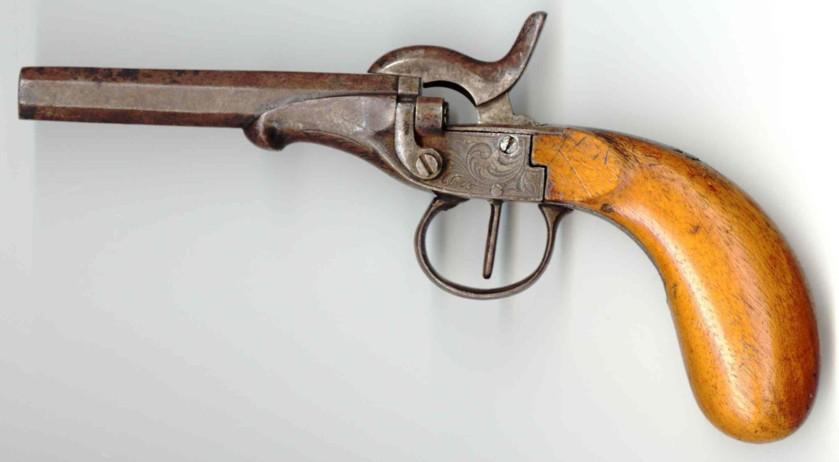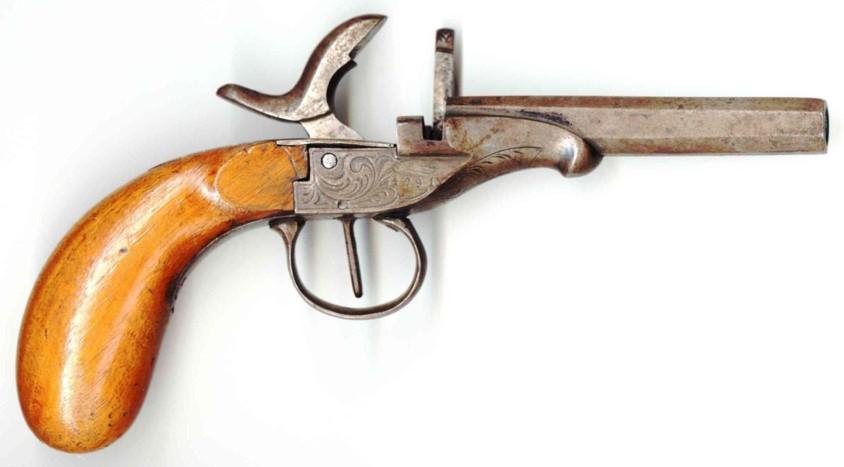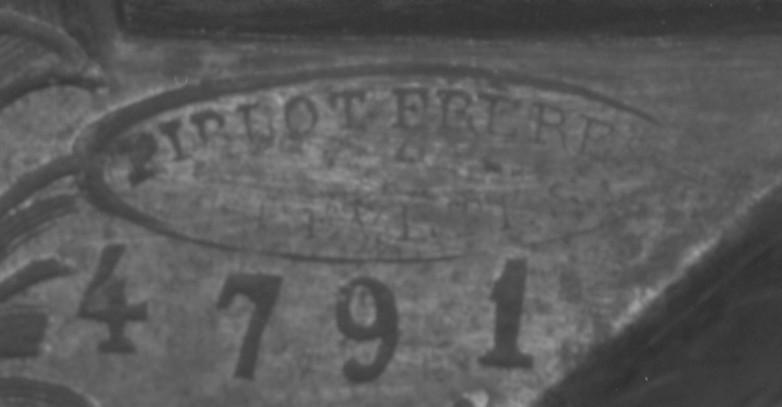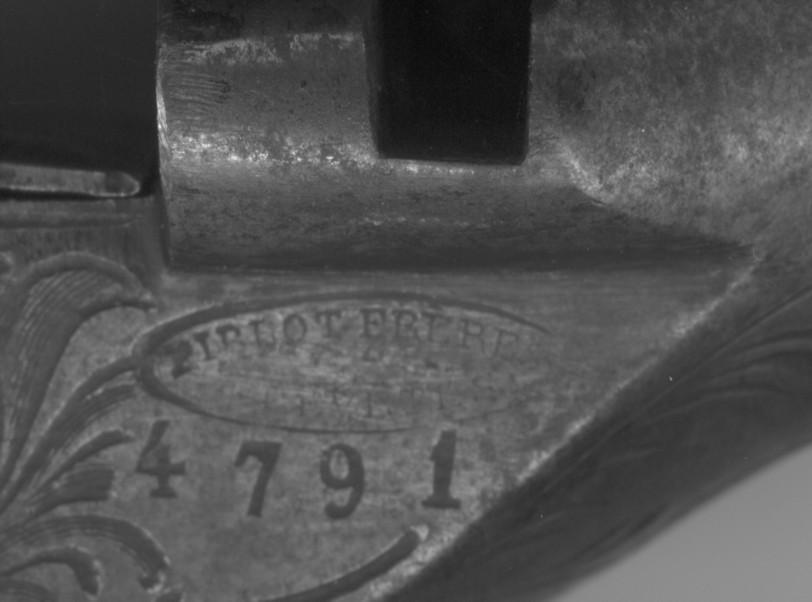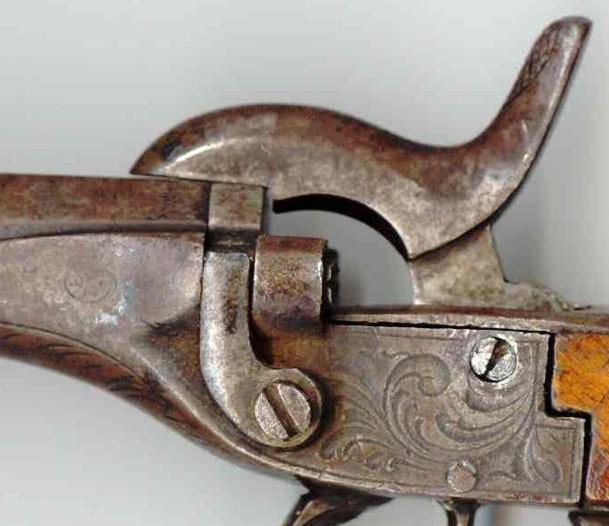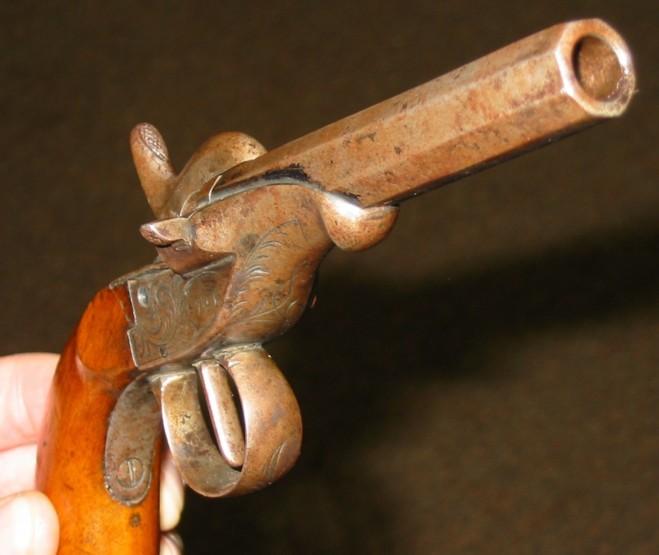 Pirlot Frères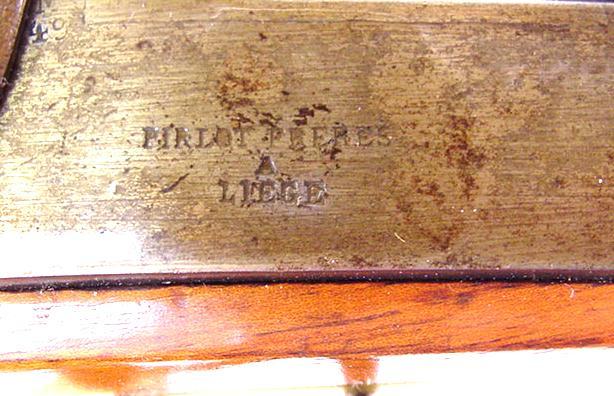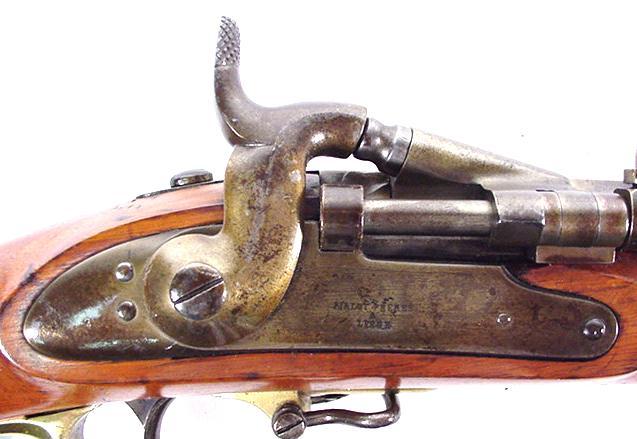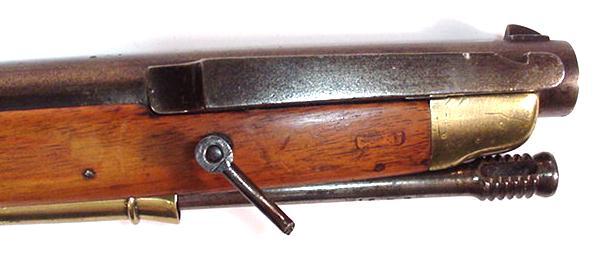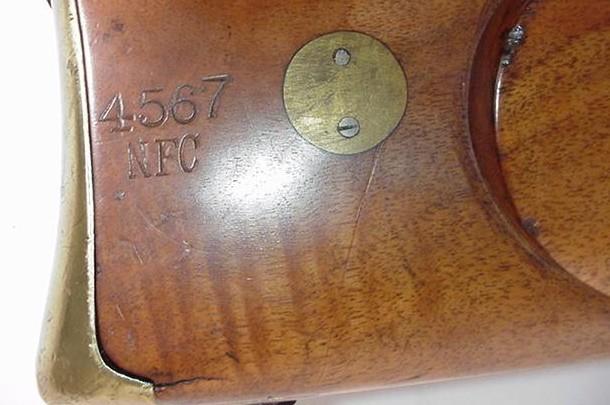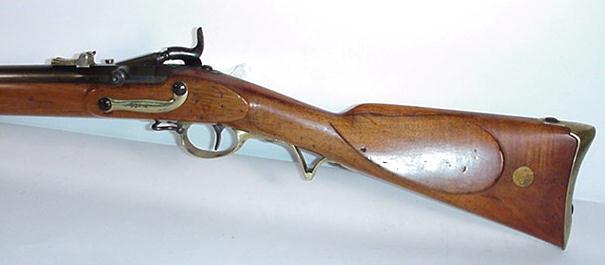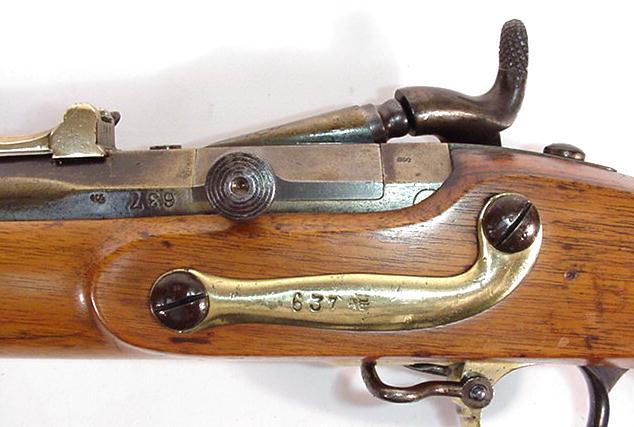 Pirlot Frères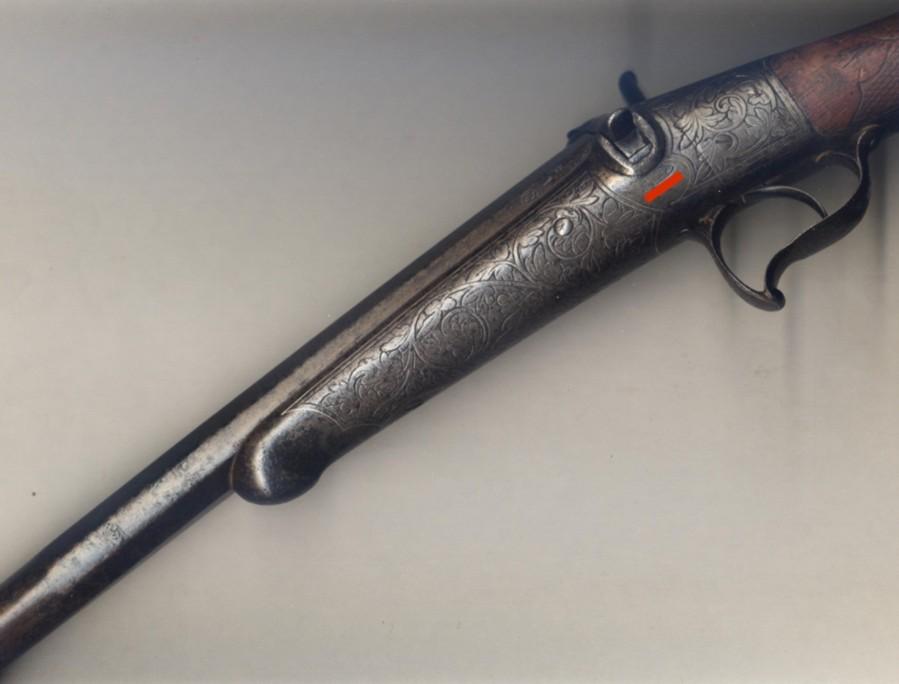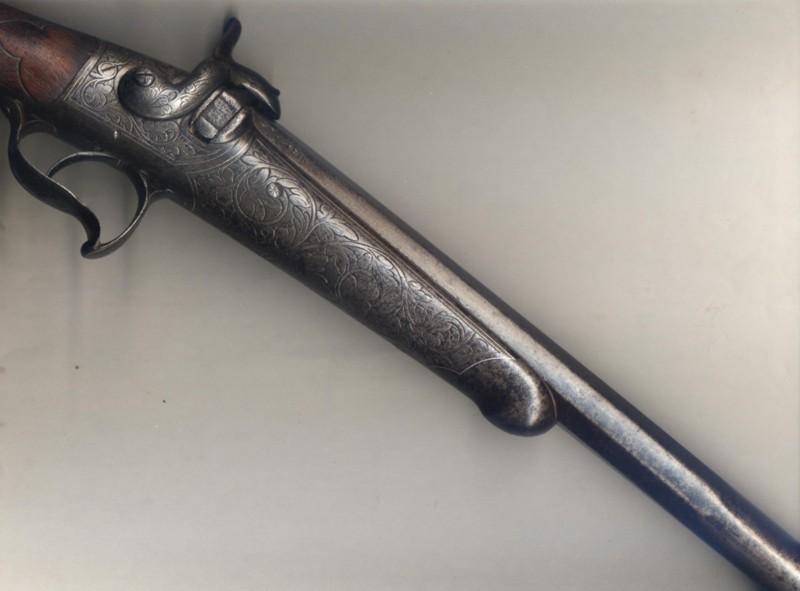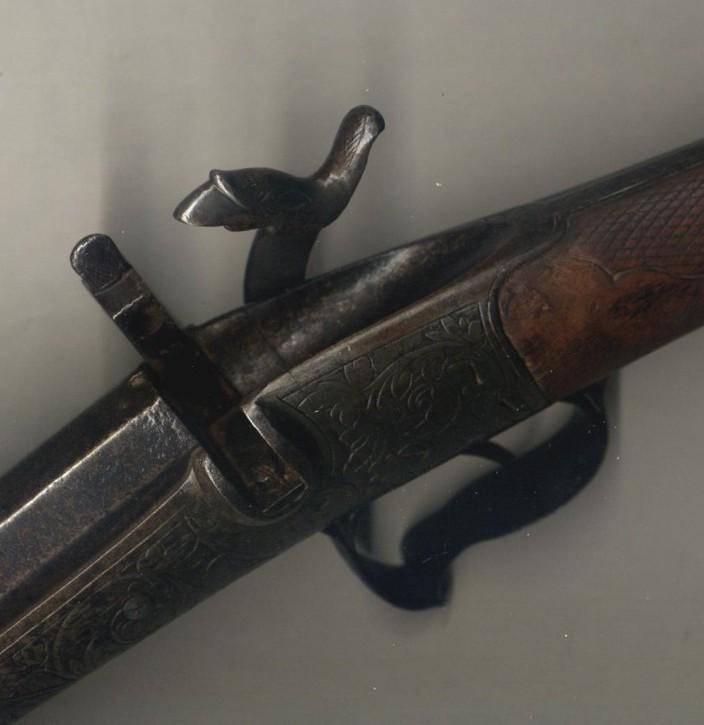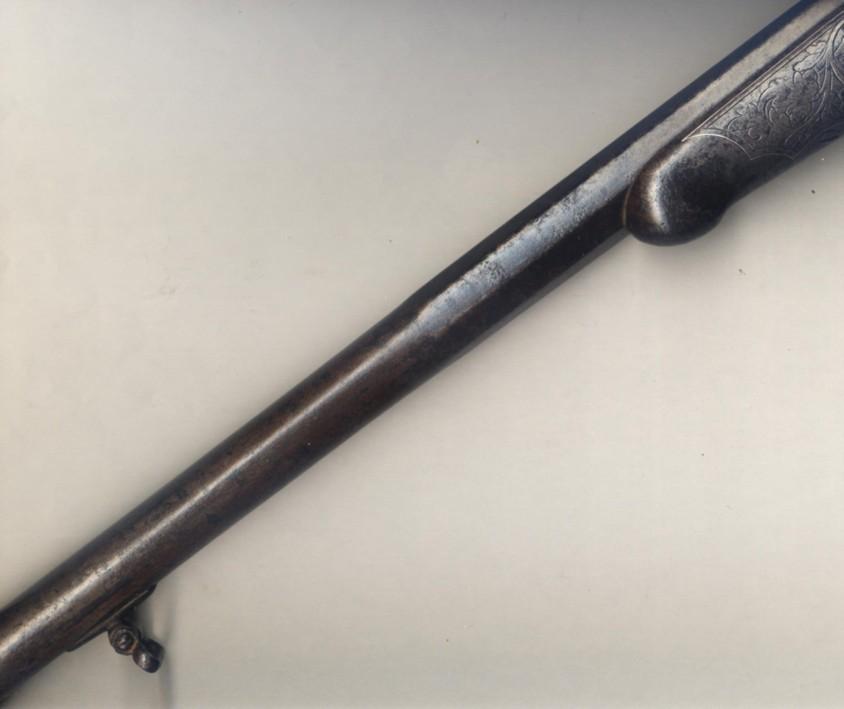 LIEGE PERCUSSION NAVAL RAIL (WALL) GUN
POSSIBLE CONFEDERATE PURCHASE, CIRCA 1860. 35 lbs. In weight and with 32" octagonal round barrel with 1 5/8" bore. Lock signed "Pirlot Freres a Liege". Iron mounted and stock appears to be of oak. Well weathered. Shows signs of having seen long service at sea.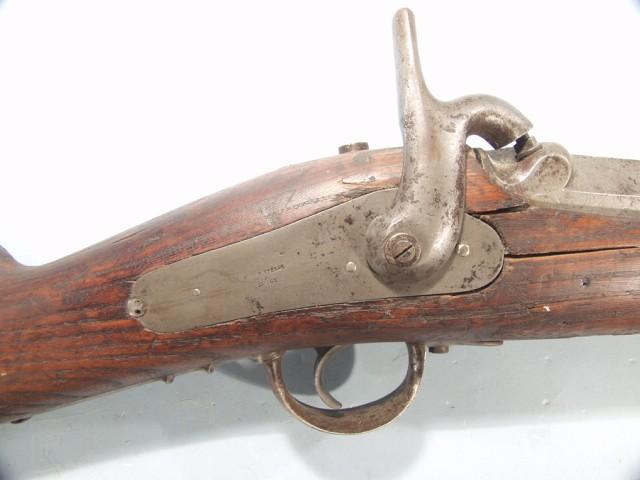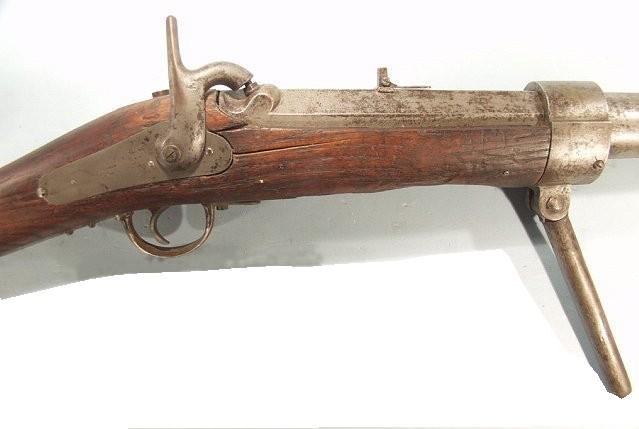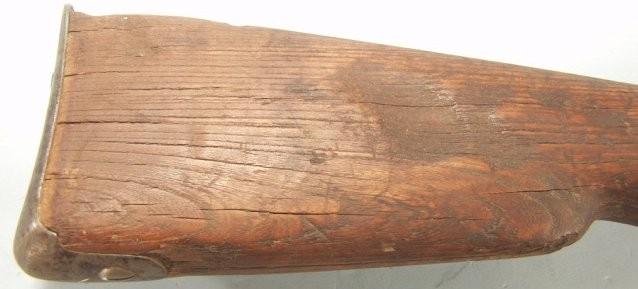 Pirlot Frères
model Abadie
Cal. 8mm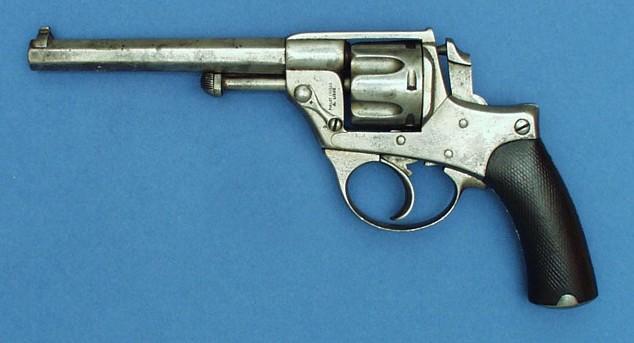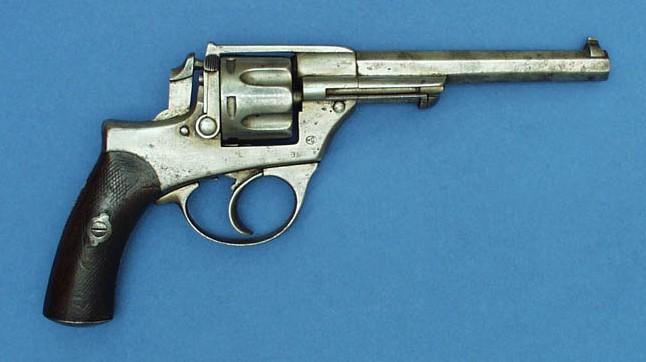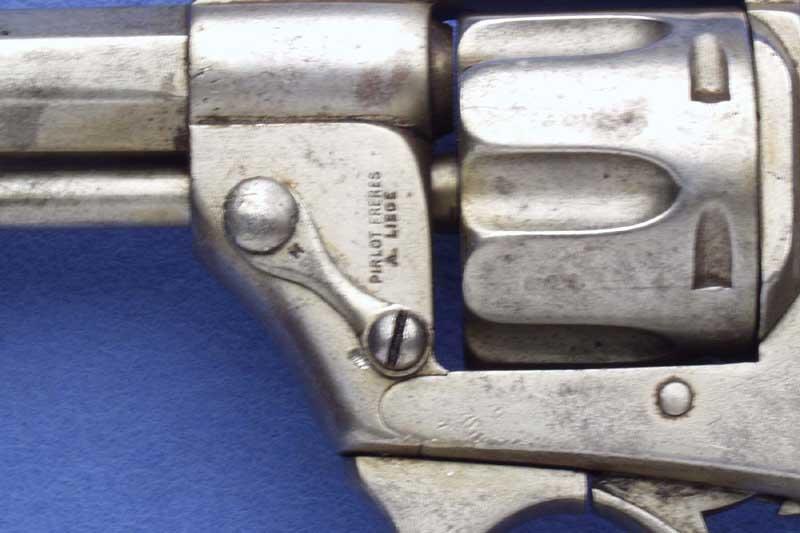 Pirlot Frères
Photos Littlegun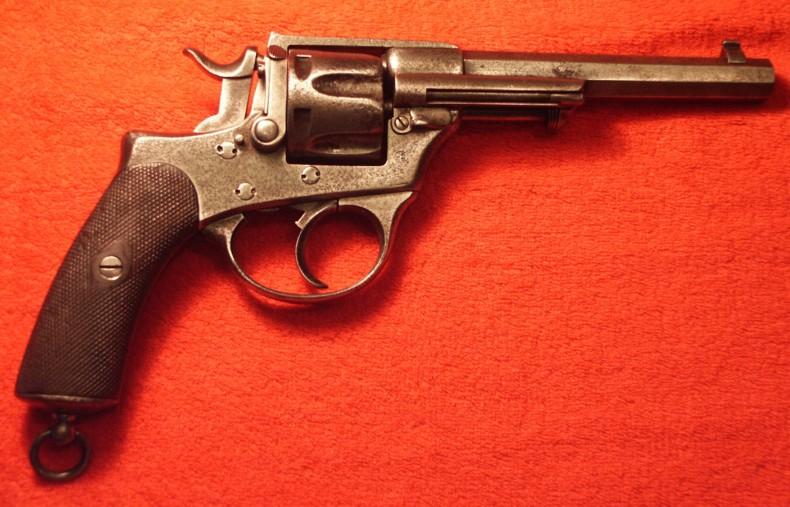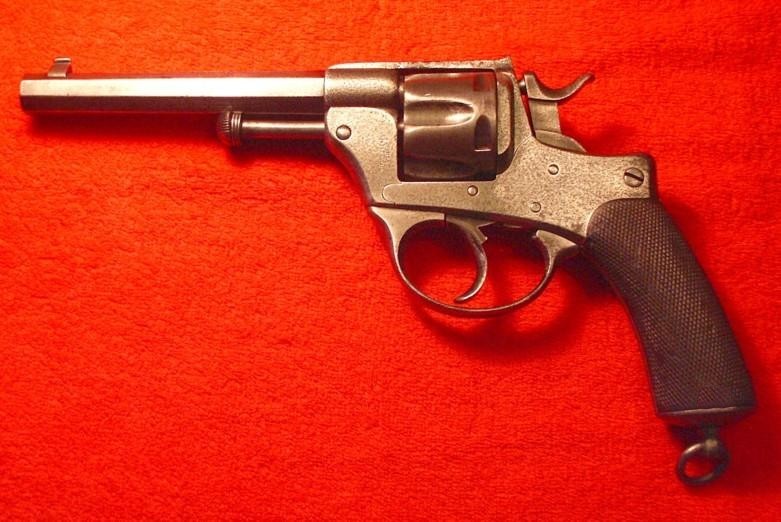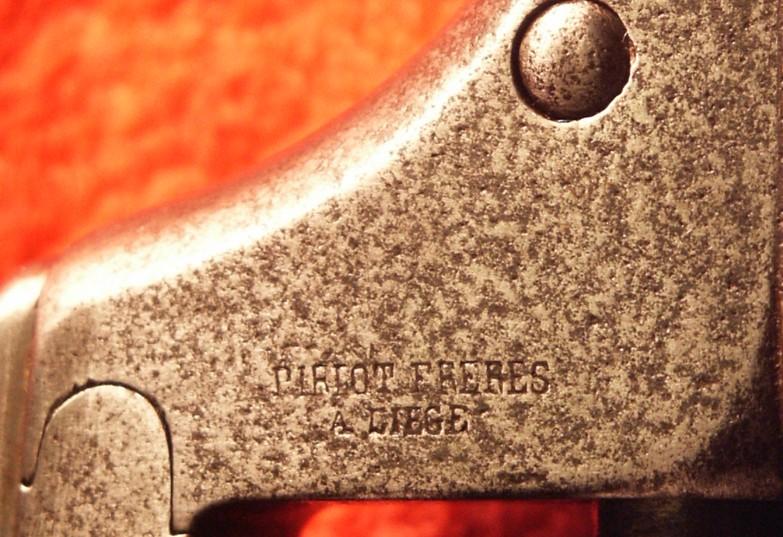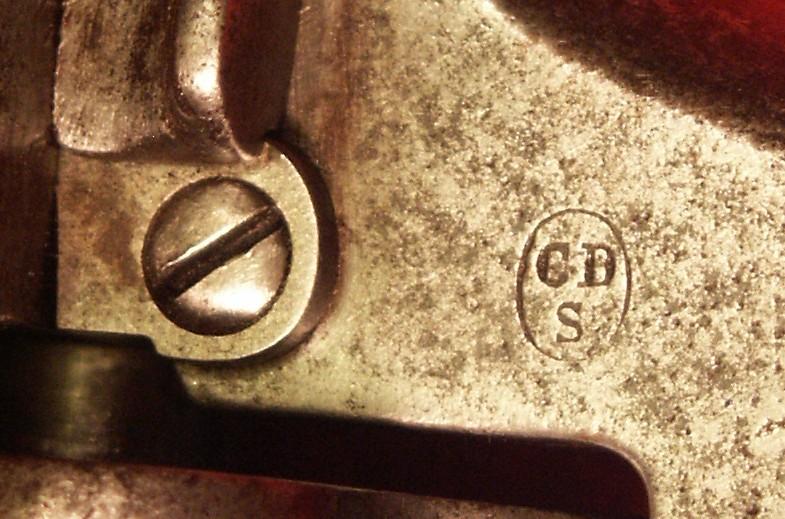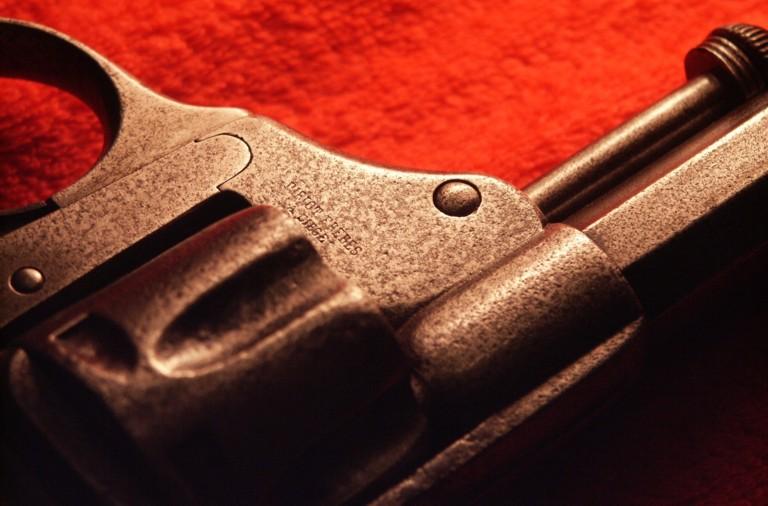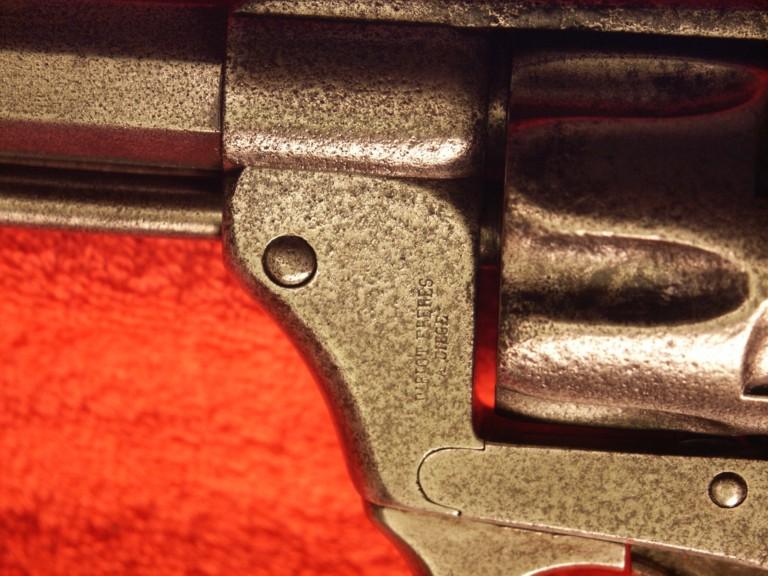 The same revolver
Photos Littlegun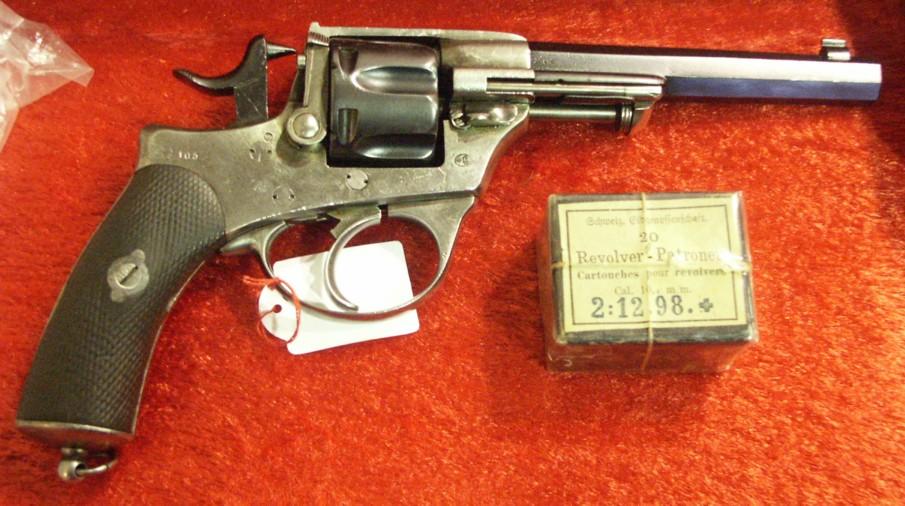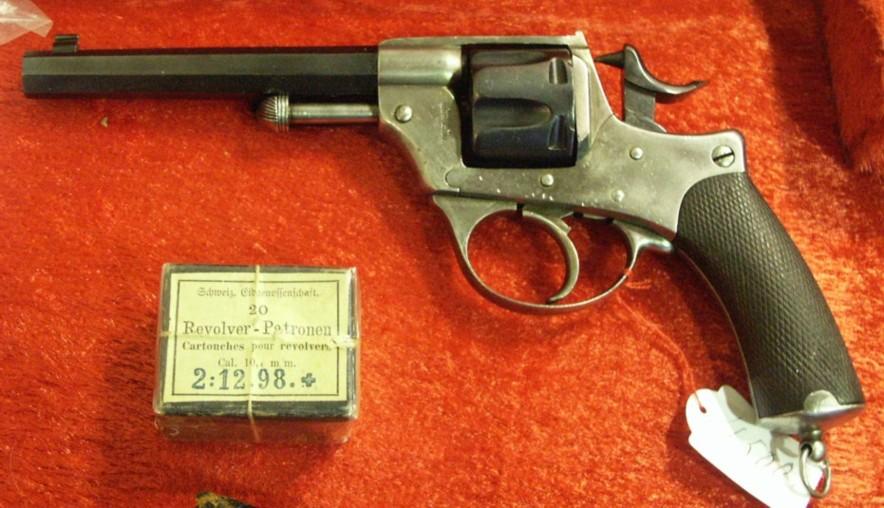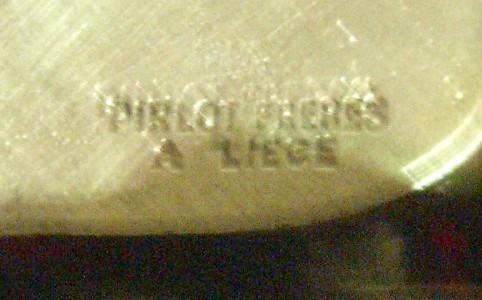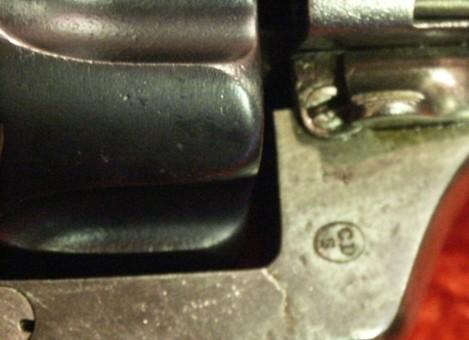 Pirlot Frères
Copied by "Glisenti"
Low on the page, Glisenti of the years 1874- 1880: it is the Model of ordinance manufactured under licence Chamelot Delvigne for the Royal cavalry, the alternative (very rare) with short gun, by Pirlot Frères, Liége.
Alberto Riccadonna
Little history
Gustave Henri Delvigne (ex-officer of the French Army), prolific inventor, meets in 1861 J Chamelot (arms manufacturer at Fusnot in Brussels - is it Belgian?), they create the revolvers baptized "left-handed" (door of loading on the left) for cartridges with pin.
These revolvers are manufactured by the establishments Pirlot Frères in Liege (here we are). May 25, 1871, they deposit a patent for a revolver with central percussion which always Pirlot Frères manufactures.
The Belgian army orders of them some specimens by way of test.
In 1872, the Swiss army adopts it like lawful in 10,4 mm.
The same year, the kingdom of Italy makes in the same way with the gauge of 10,35 mm (10,4 kif-kif-kif). In 1873, with the tower of France under names Mle 1873 (troop) or Mle 1874 (officer) with the gauge 11 mm (makes some 11,4) (famous the 11 mm of our friend in Spirlet: to see file identification) or for the Royal one (Navy) in 1877 pennies the name Mle 1873 M in 12 mm.
And finally in an anecdotic way in 1884, Swedish navy.
Prestige flashes back on the Pirlot firm which will market also its weapons for the civil market and the officers and under reserve officers which traditionally buy their weapon. But they do not manage to satisfy all the requests and other firms inhabitants of Liège (Lepage Frères...) propose their own models (450 and 380).
Short "or" light "Mle presented one 1874" (shortening of the gun of Mle 1872), is Chamelot-Delvigne manufactured by Pirlot Frères.
Mle 1889 (first revolver to carry Glisenti name) – arms posterior which remains of Chamelot-Delvigne design, always with the gauge 10,35 mm (10,4) are thus a copy (improved and economic) of the weapons manufactured by PIRLOT Frères.
It was manufactured until in the years 1920 and was always in equipment in certain units into 40-45!!!
In short: not to confuse Mles Italian with Mles Swiss and French (octagonal guns and/or rounds - reinforcement of the hammer among Italian from which the form is different (it would be broader).
HPH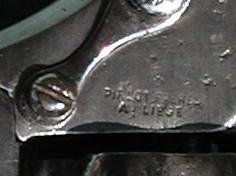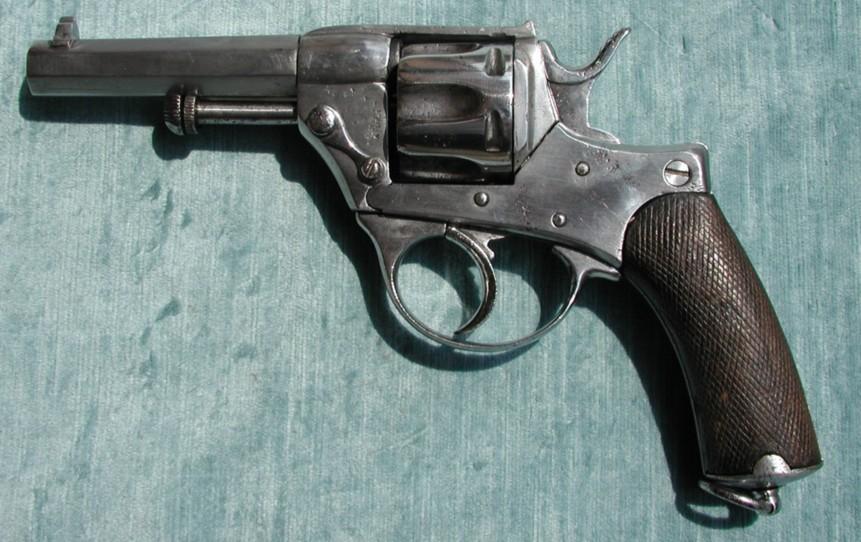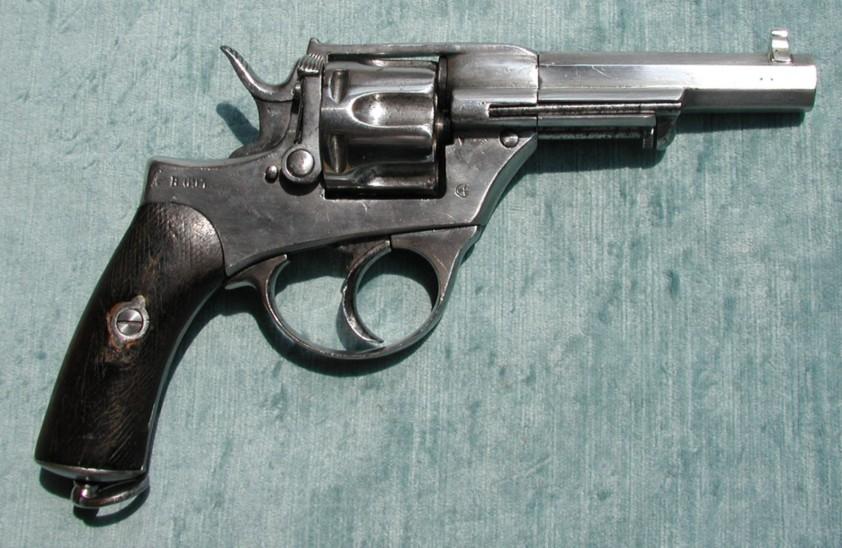 Comparison to Glisenti 1874 and Pirlot
Technicals details Glisenti (same to Pirlot)