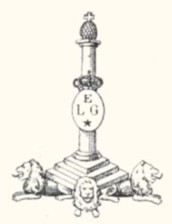 Pieul Louis René
PIOLI or FIOLI à LIEGE
This name is unknown of all documentation.
The lock plate corresponds to a flintlock end 18th beginning 19th century.
That thus gives us a "time" which could be the beginning of the 19th century in Liege is under the French occupation.
I found only one character whose name could correspond.
PIEUL Louis Rene, he was an accountant of the "Manufacture d'Armes de Liège" then with Guillaume PELLETIER founded an arms manufactory with ESSEN.
This company went bankrupt in 1811. It's all that we know about this man.
GG