Some of the most beautiful work of this craftsman, and many others, are in this book "Liège Gunmakers through their Work. 1800 - 1950".
For more detail see: LIEGE GUNMAKERS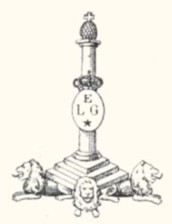 Fusil Henri Pieper for Enterprise MFG PA ?
Here is a shotgun juxtaposed with external hammers, front plates, marked Enterprise MFG, which seems to me to be a copy of a weapon presented on the site littlegun. be, namely a rifle of Henri Pieper under the name Eclipse Gun Cy, company created in 1896 only for export to the United States.
Markings
Laminated steel Belgium: type of steel used;
ELG on star in crowned oval: acceptance between 1893 and 1968
Perron: inspection since 1853;
H under star: countermark of a controller since 1877;
12 C in vertical rhombus: gauge between 1898 and 1924;
EL: provisional test since 1853;
Enterprise MFG of Philadelphia, Pennsylvania, was a very large company selling anything and everything (many metal items) in the second half of the 19th century and the first half of the 20th; it can be assumed that it entered into a commercial agreement with Henri Pieper to sell rifles made by Pieper similar to those of the Eclipse company, but under his name. The weapon must thus date from between 1898 and 1914.
Concerning the Pieper dynasty and their weapons, see of course " Bayard, les hommes, les armes et les machines du Chevalier, Pieper & Cie, 1859-1957" by Michel Druart.
Here in any case a "real" Pieper Eclipse Gun Cy
GP