Some of the most beautiful work of this craftsman, and many others, are in this book "Liège Gunmakers through their Work. 1800 - 1950".
For more detail see: LIEGE GUNMAKERS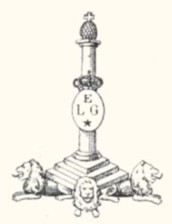 Masquelier Emile.
Arms manufacture MASQUELIER was founded in 1876 street Lulay in Liege and manufactured only cartridges.
It was then transferred street Cathédrale, 88.
Street Cathedral, 88 in Liege 1881-1911.
In 1911 begun again by MASQUELIER Brothers.
In 1925, the house is taken again by Charles MASQUELIER who will hold the reins until 1956. The registered office changes for the boulevard of Sauvenière 110 in LIEGE.
In 1956, the company becomes MASQUELIER SPRL until 1964 again then MASQUELIER, Charles. In 1964, it takes again the activities of Ets BURY-DONCKIER.
This company manufactured especially shotguns and sold handguns of the large companies of Liège the such F.N and Old establishments PIEPER.
In 198O, it was taken again by Roger CREMER and still currently continues its activities under denomination MASQUELIER & BURY.DONCKIER.
It used in particular the marks: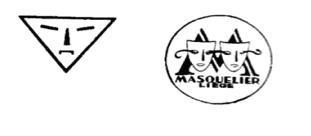 GG
Masquelier à Liège
Revolver with 12 shots "Mitrailleuse"
Many tanks to "MAGAZIN ROYAL" for the pictures.
Photos Littlegun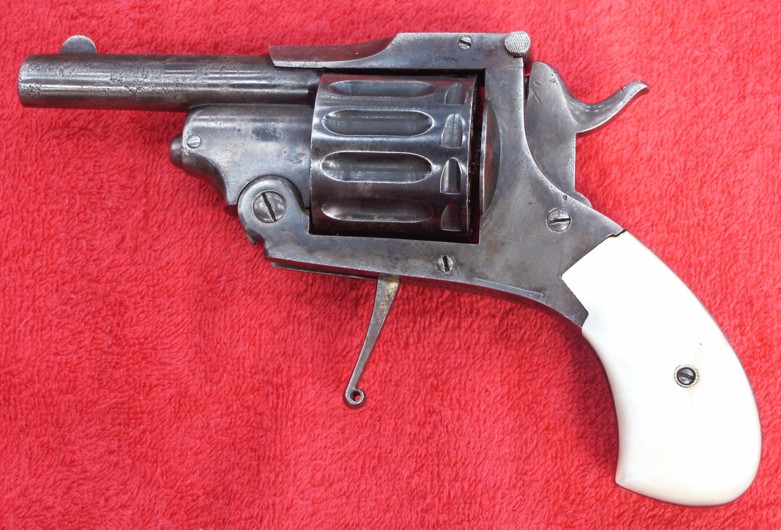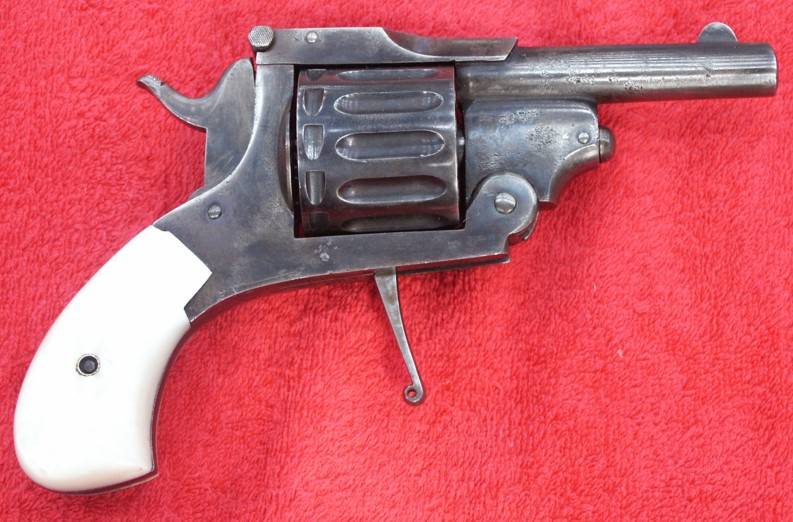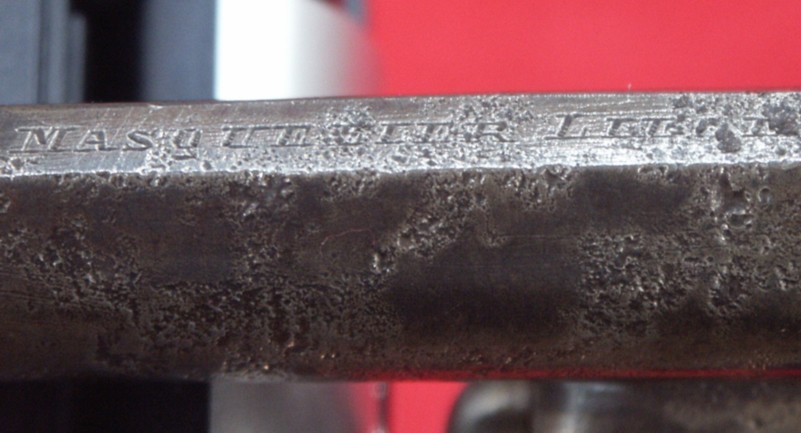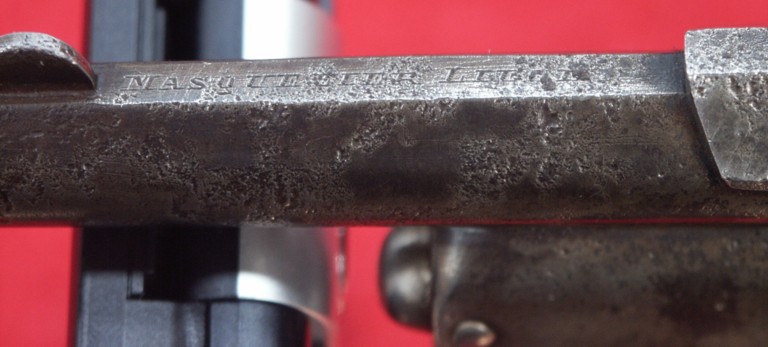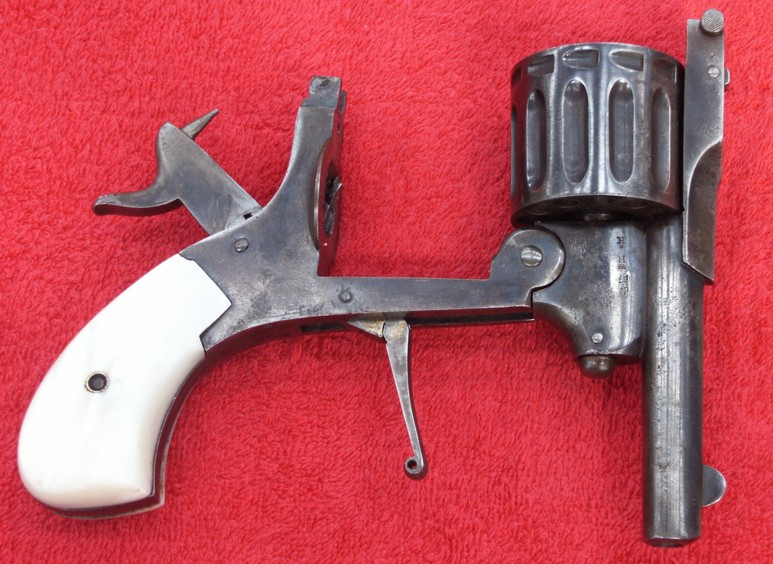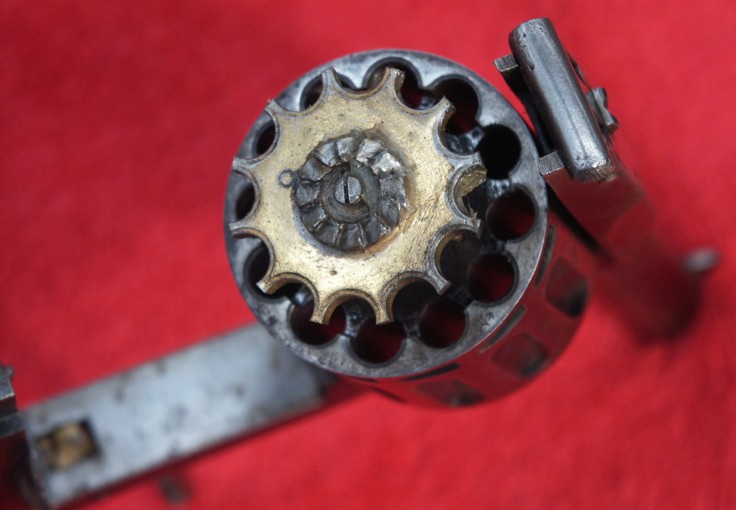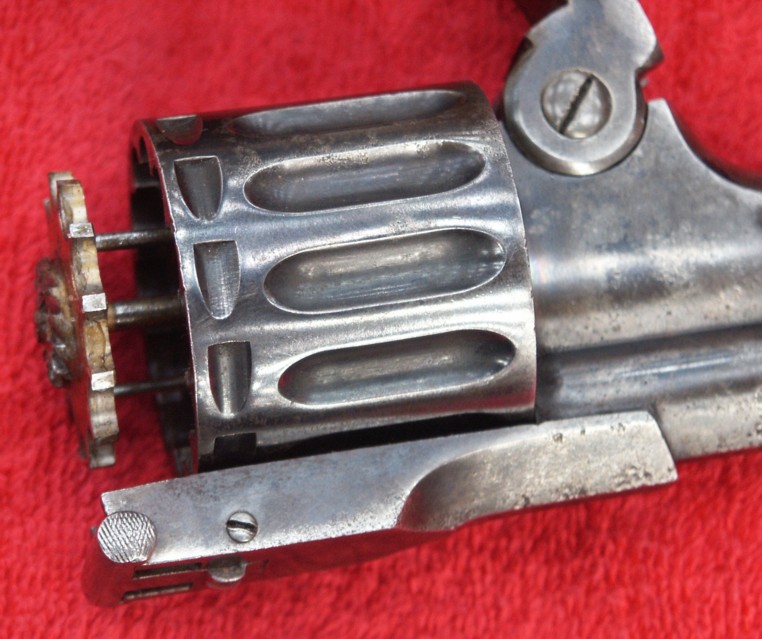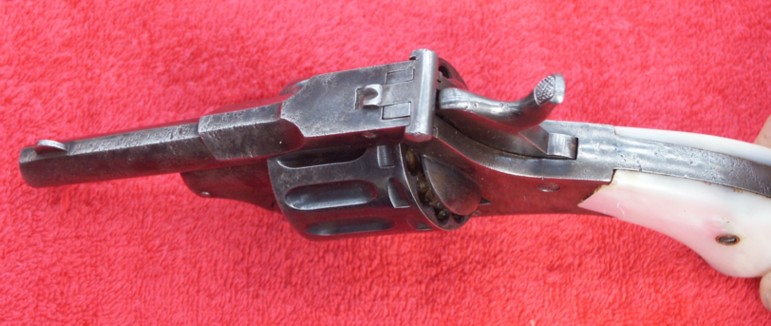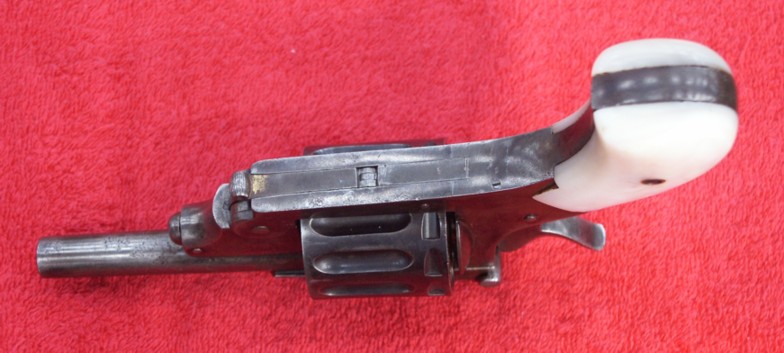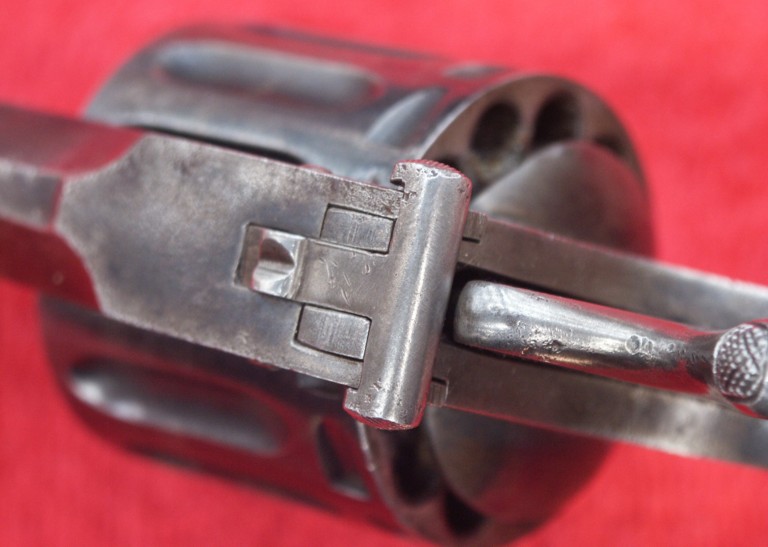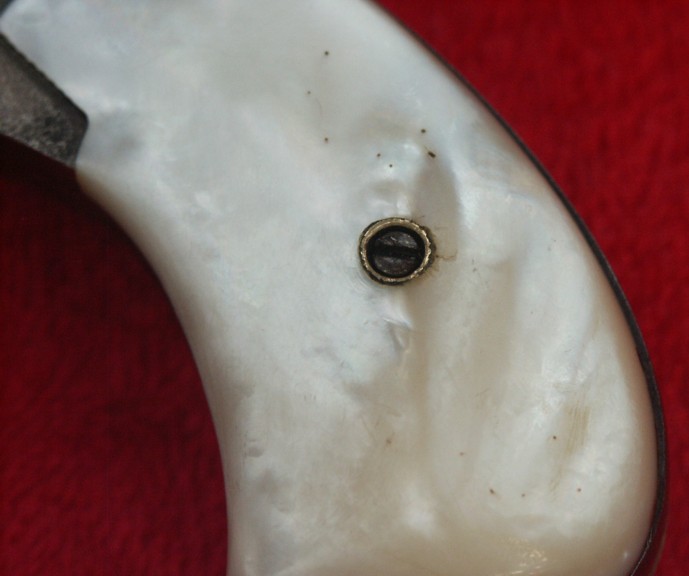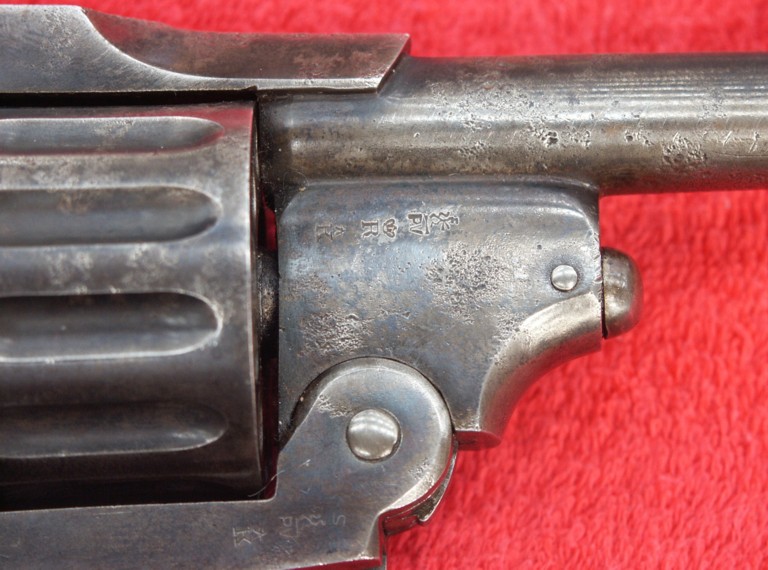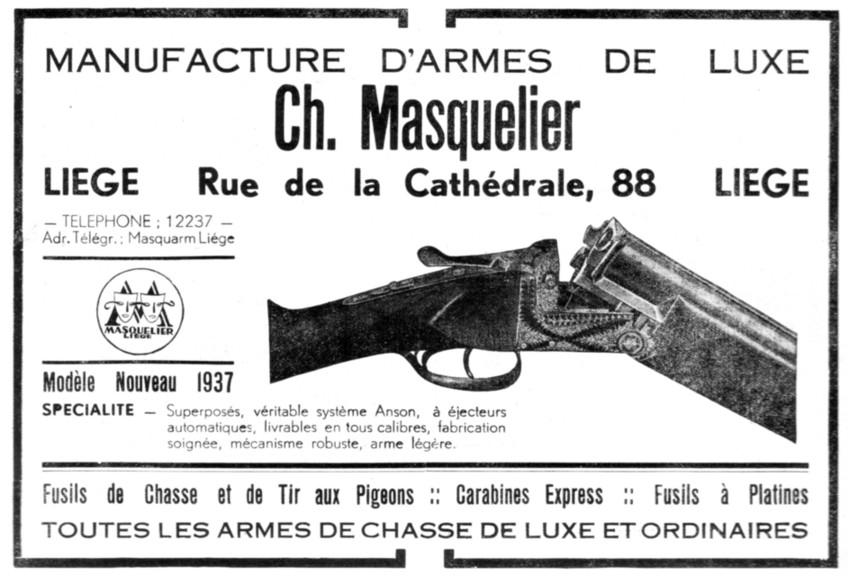 Made by Armes DeLuxe C. Masquelier-Liege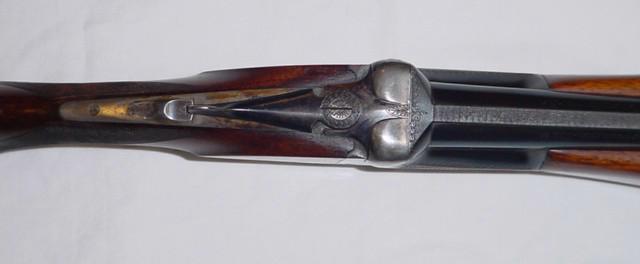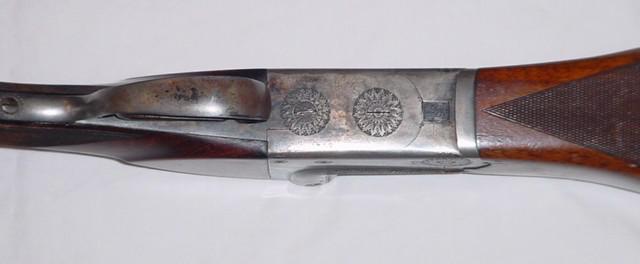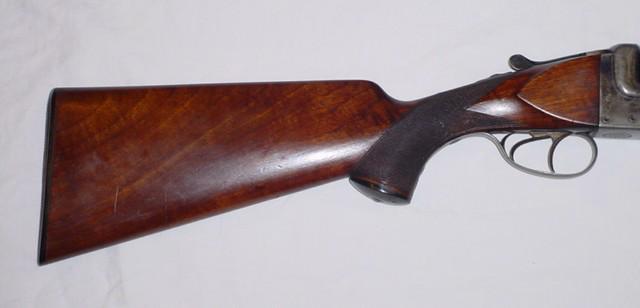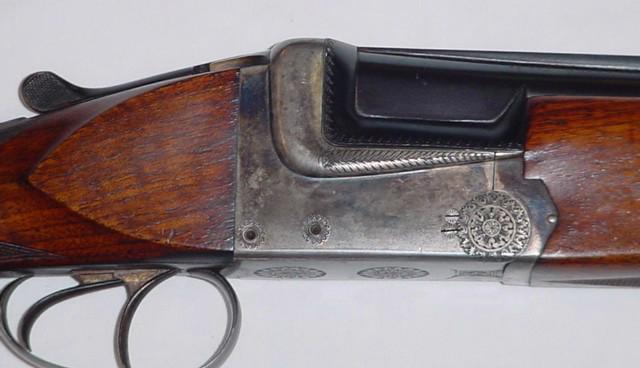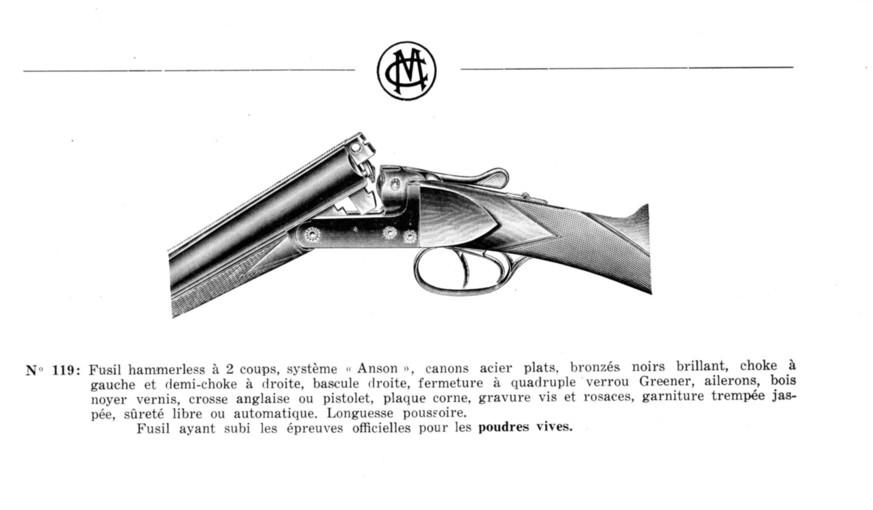 MASQUELIER CHARLES
Shotgun to juxtaposed unrifled bores gauges of it 28-70, lock hammerless, key of opening Top lever, engraving and sticks of the English type, longuess with push rod.
The weapon carries the punches of the punch house of Liège following:
Spangled ELG in an oval crowned - acceptance - 1893 to 1968.
Peron: inspection - 1853 until today.
PV surmounted of a stylized lion: test with the powder without smoke - 1898 to 1968.
G spangled: countermark of the controller - 1877 to 1968 - should belong to CHARLIER Joseph, controller with the BE of 1928 to 1959.
28-70 in large C: gauge nominal and length of the casing - 1924 until today.
14, 1: chokés guns: cal to 22 cm of the breech - 1924 to 1968.
Other markings are those of the manufacturer MASQUELIER, Charles (Manufacture d'armes de luxe) street of the Cathedral, 88 in LIEGE. (See site)
54 934 is the job number of the weapon.
The mark "Triangle on point representing a mask" is a trade mark by the firm.
The mention ACIER (STEEL) MARTELE SIEMENS occurs from comment.
Crowned JF is the punch of the manufacturer of the barrels Jean FALLA also already evoked on the site.
GG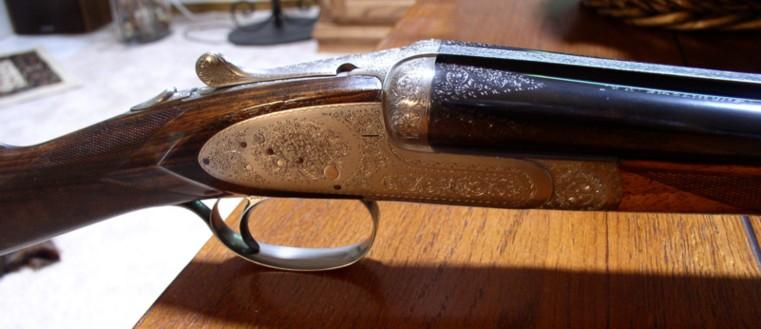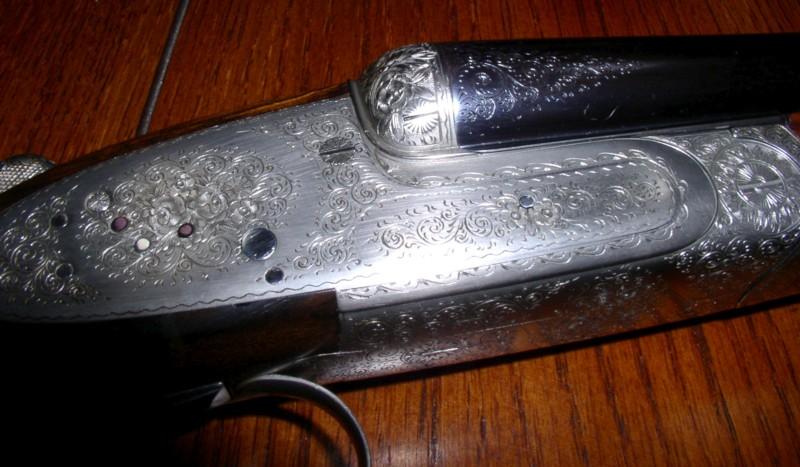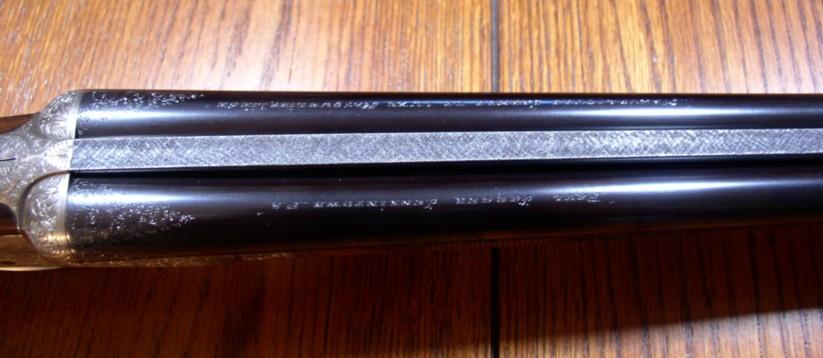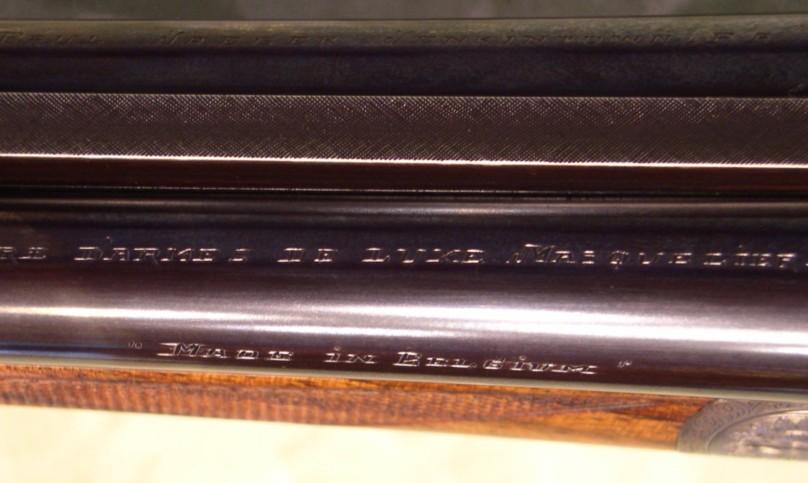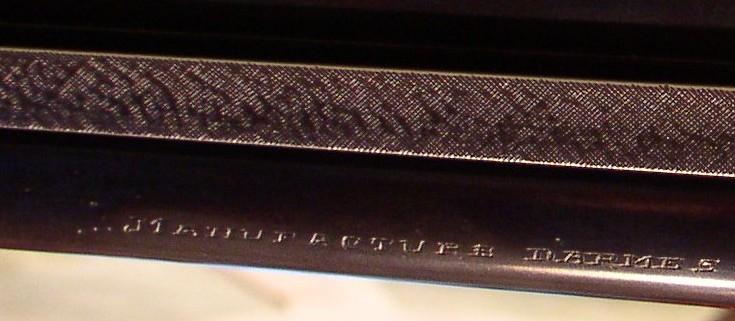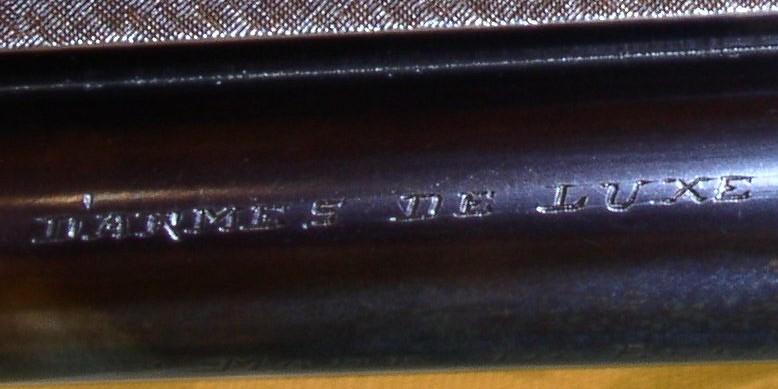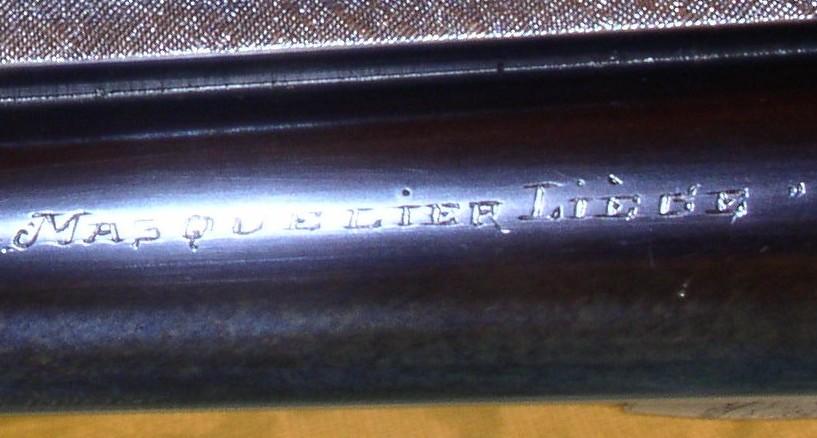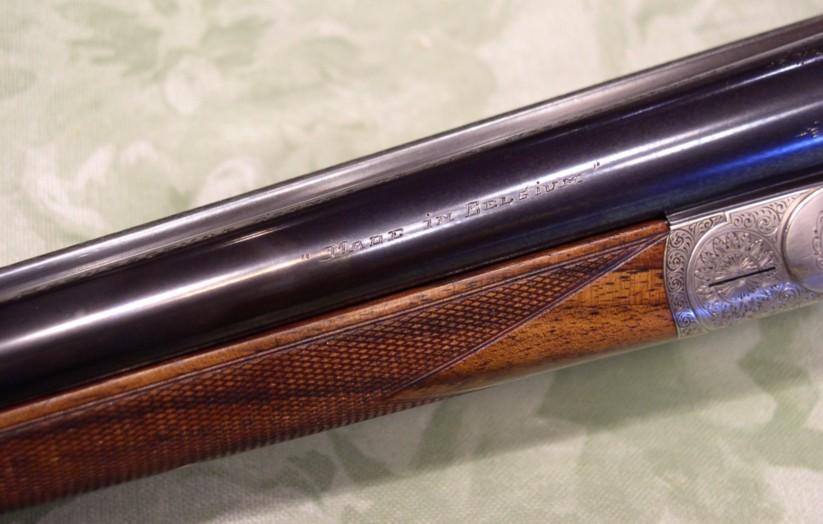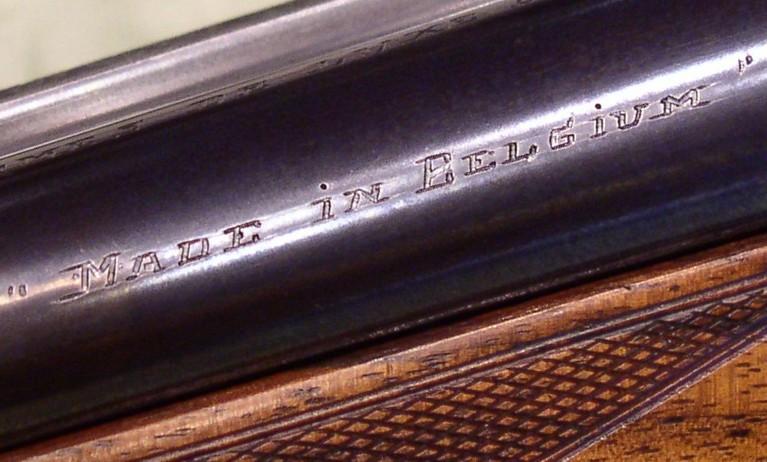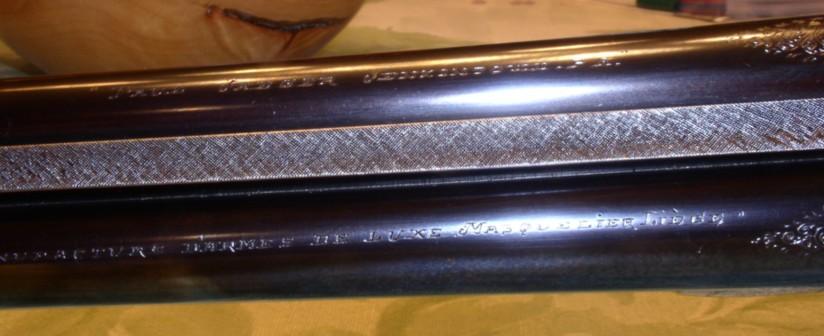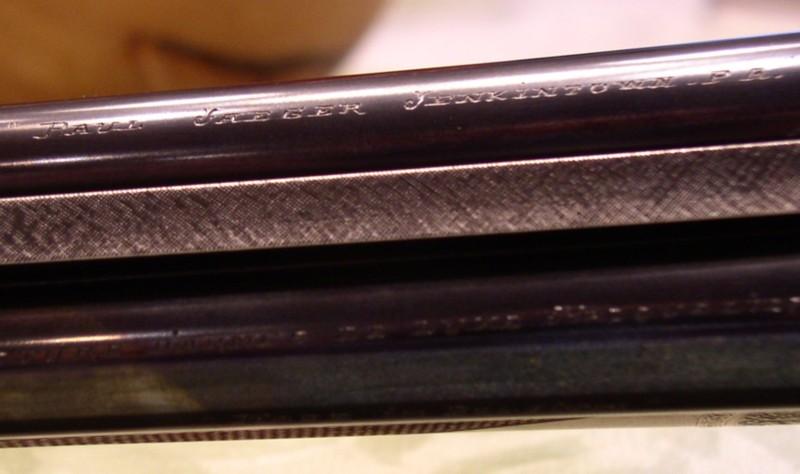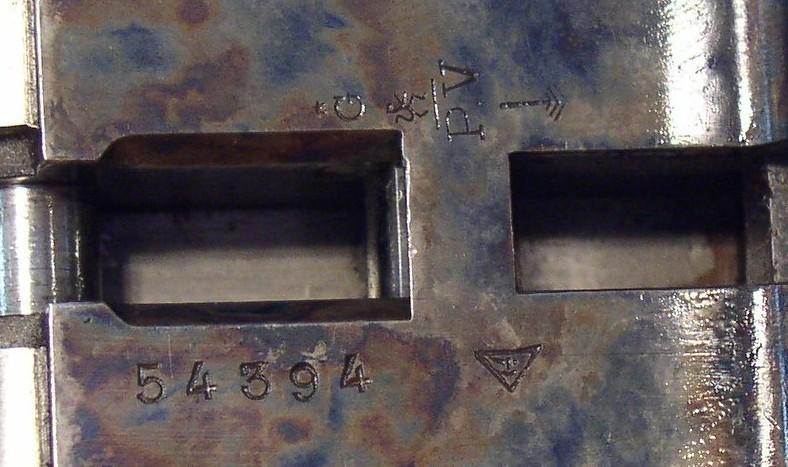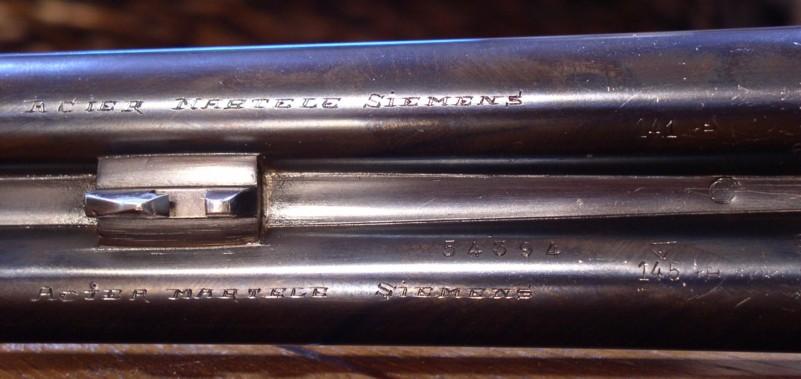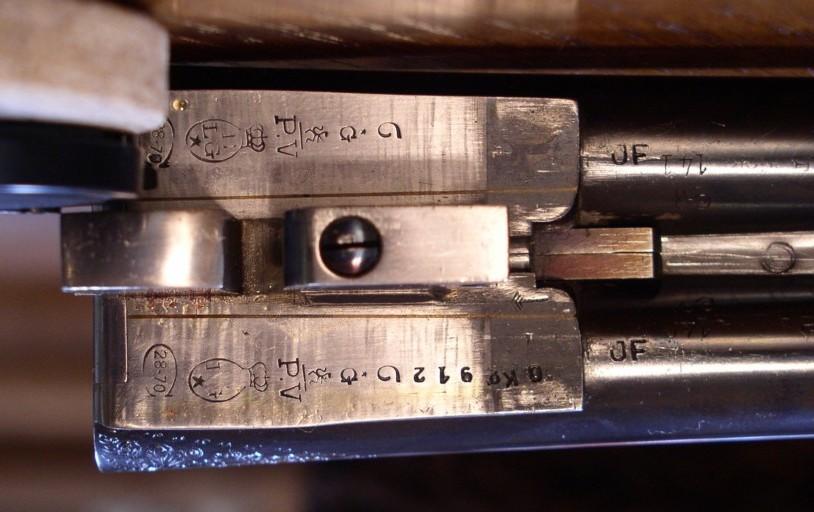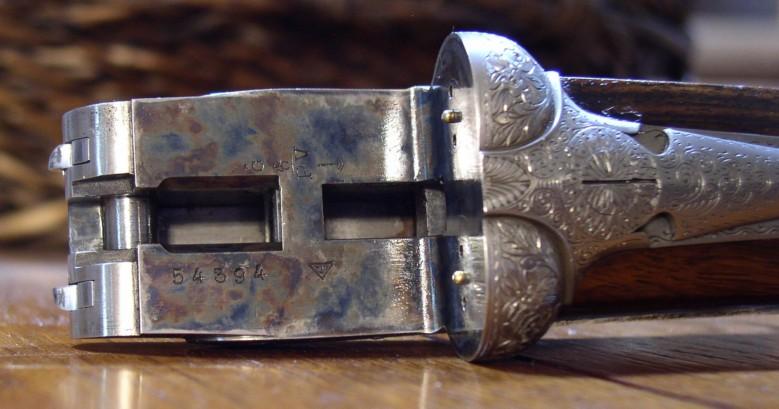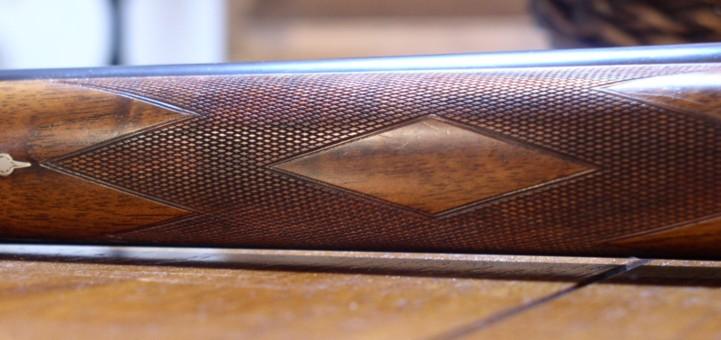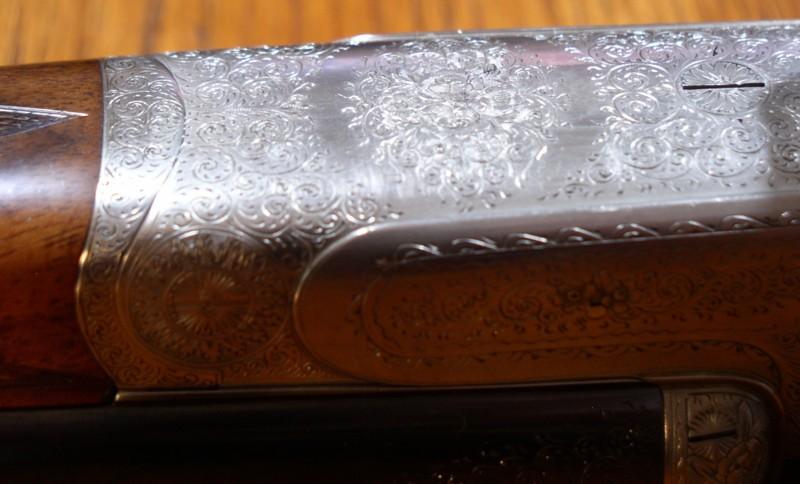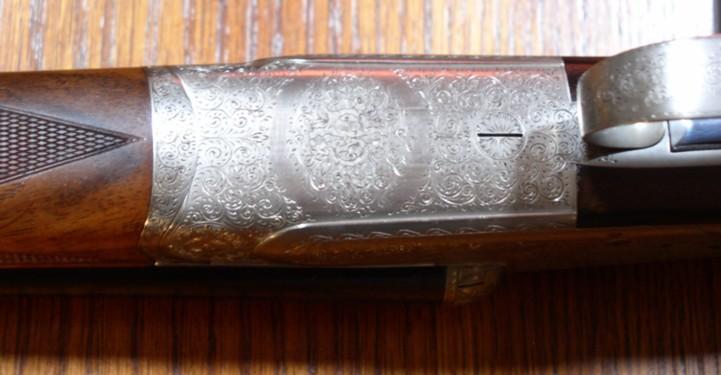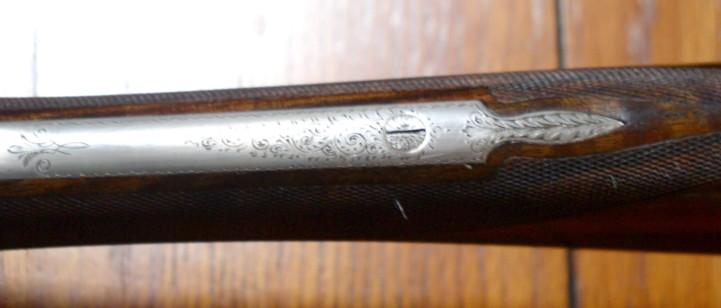 MASQUELIER Charles
Rifle with external hammer, two shots with central percussion, bronzed steel guns black, rocks key between the hammers, embedded locks, half cockles.
Locks are engraved with a cartouche designed to make there appear the name of an owner, which seems to be neglected.
The manufacturer.
The weapon is marked between barrels "MASQUELIER à LIEGE" – Manufactory of weapons of Liege. Charles Masquelier Street Cathedral, 88 was a well-known arms manufacturer in Liege beginning of the century.
Period of manufacture: if one believes the punches, the weapon was manufactured between 1910 and 1924.
GG