Some of the most beautiful work of this craftsman, and many others, are in this book "Liège Gunmakers through their Work. 1800 - 1950".
For more detail see: LIEGE GUNMAKERS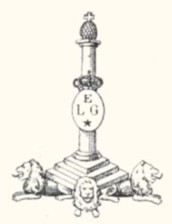 H.Mahillon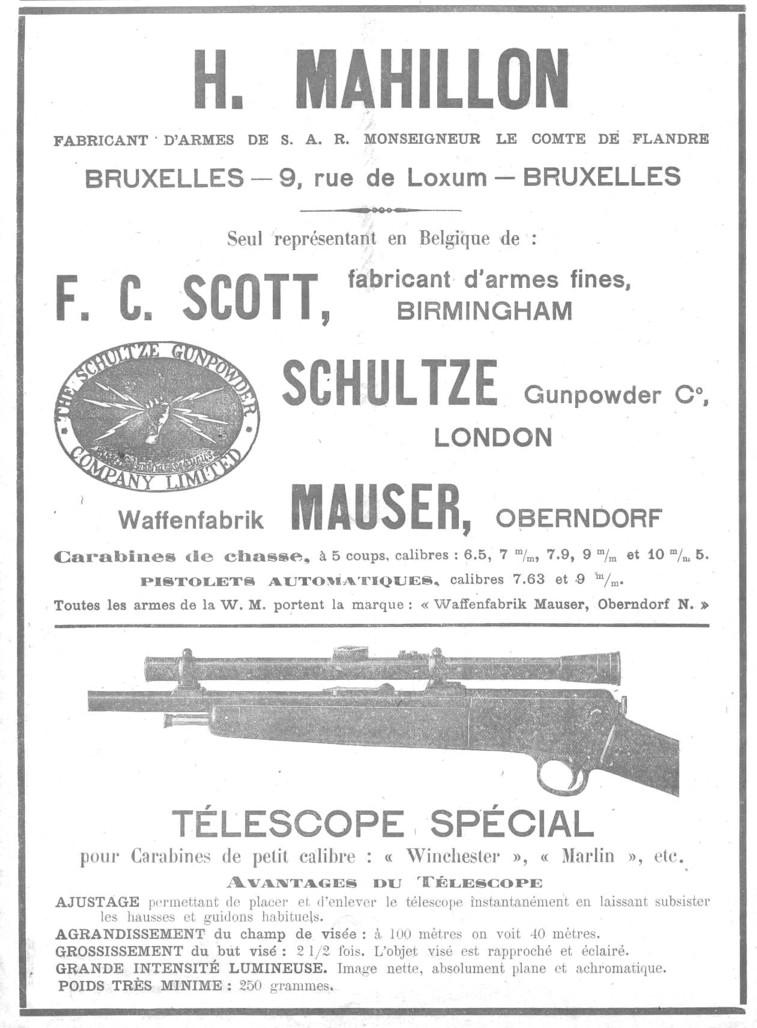 B. MAHILLON
Shotgun to percussion with locks behind and external hammers. Didn't the photographs enable me to determine the mode of opening?
The barrels are in beautiful English Damas.
Punches
They are the punches of the house of tests of Liege, only establishment recognized in Belgium for the test of the firearms. A weapon made in Brussels will carry the punches of Liege! In this case, the weapon carries some punches of Liege is:
Peron: inspection post 1853.
EL in cursive letters: provisional test post 1852.
Letter spangled illegible??: Countermark of the controller post 1877.
Punch ELG in an oval spangled of acceptance misses!?
Other marks
B.MAHILLON House founded in 1836 and amalgamated in 1968 with "the House of the Hunter", roadway of Waterloo, 828 to 1180 BRUSSELS, supplier of the Court. Do not seem or more to have manufacture himself. No inscription known with the house of tests of Liege. I accept any information on this subject.
Monogram on the part of inch, it must act of initial of the first owner.
Crowned G.O.O: this mark does not say anything to me, perhaps also a mark of owner because it is about a crown of count to nine pearls.
JJH on the barrels: they are in my opinion the mark of the manufacturer of barrels but this mark does not appear in the register of the manufacturers of barrels of the valley of Vesdre.
The label in the case indicates a passage in BIRMINGHAM at W.W. GREENER what is in opposition with the punches of the house of tests of Liege. I do not have a satisfactory explanation on this subject.
GG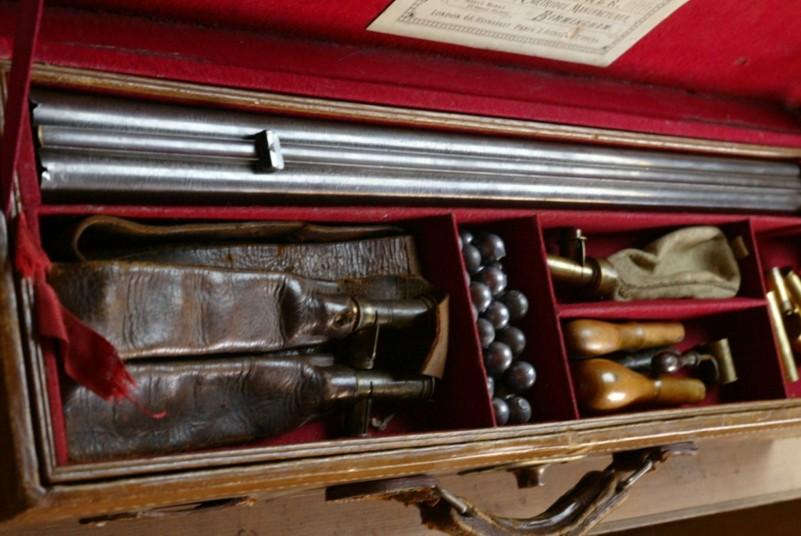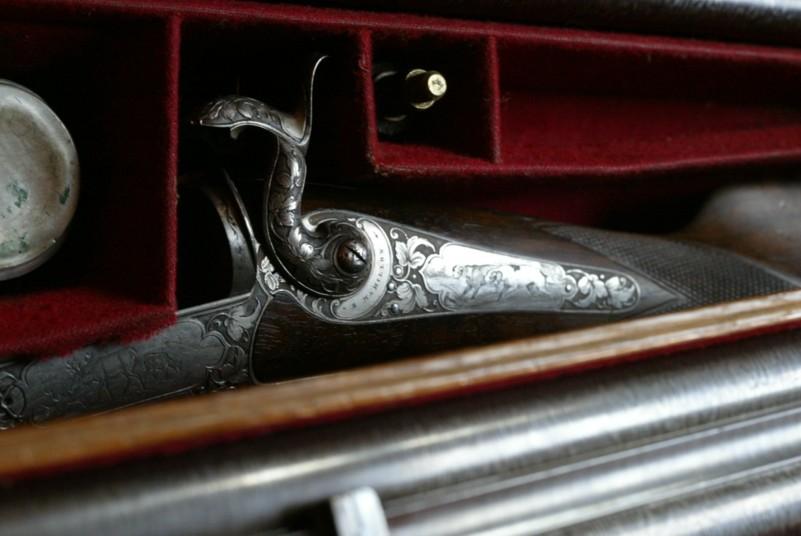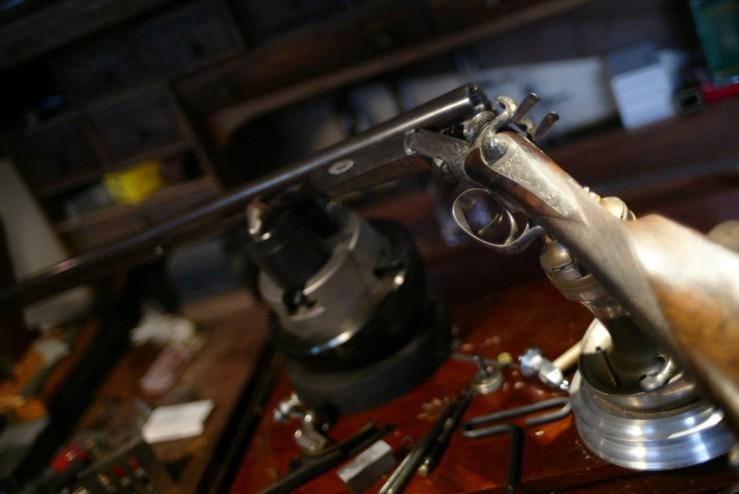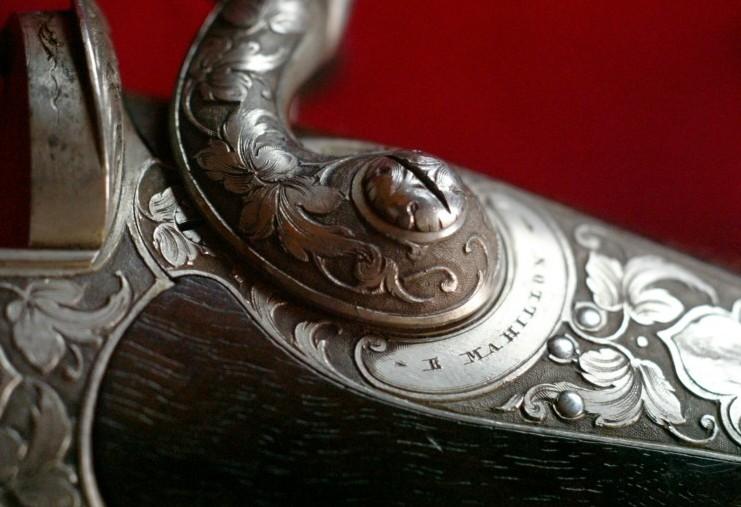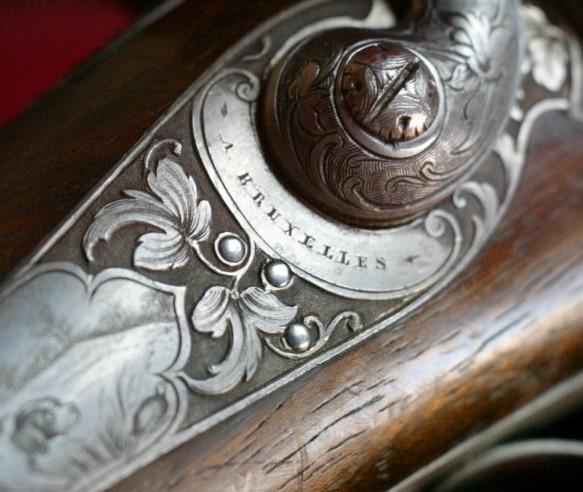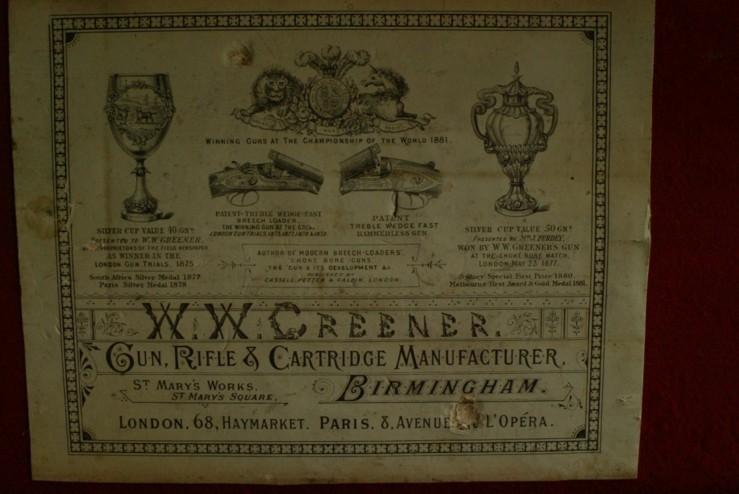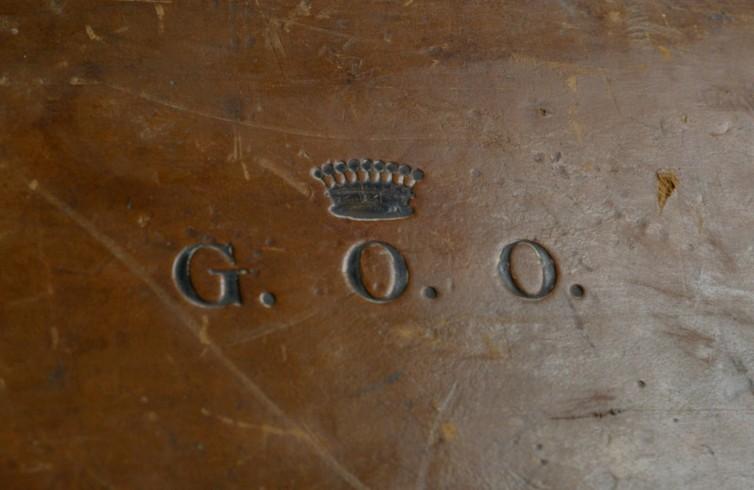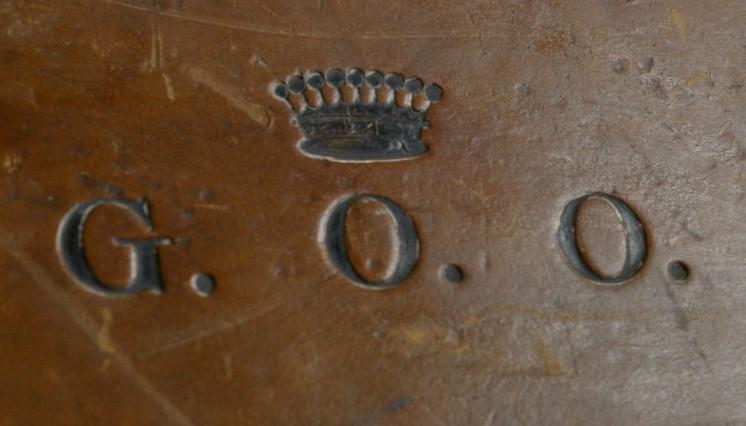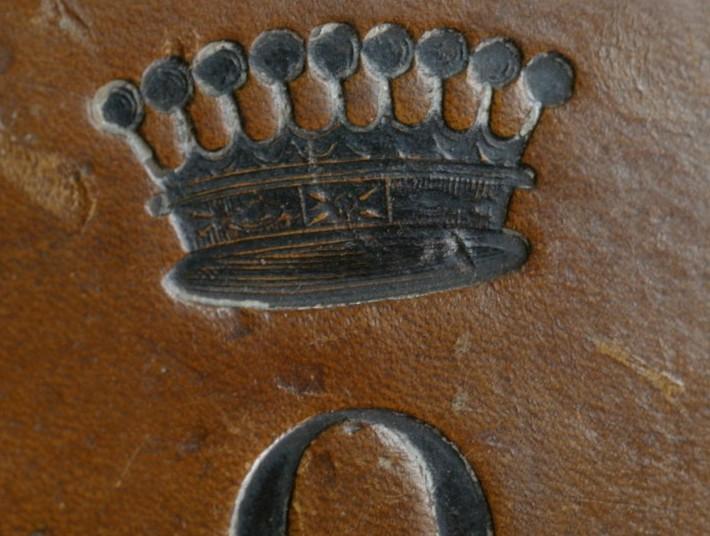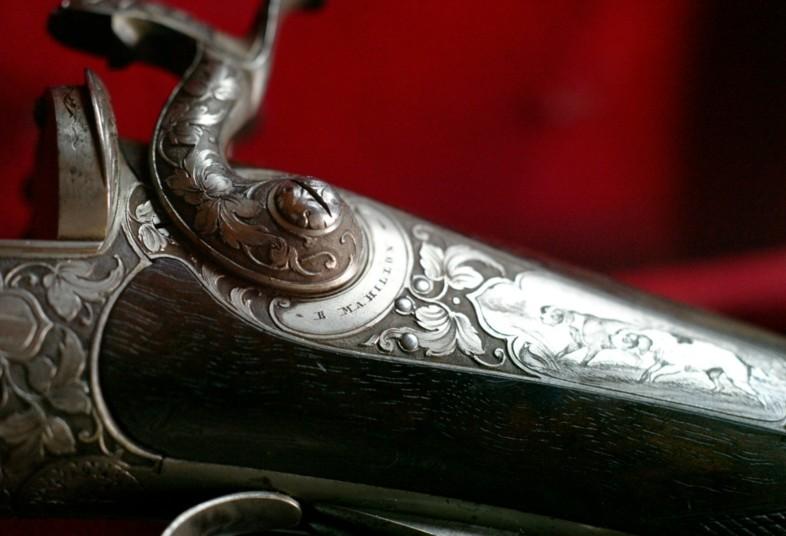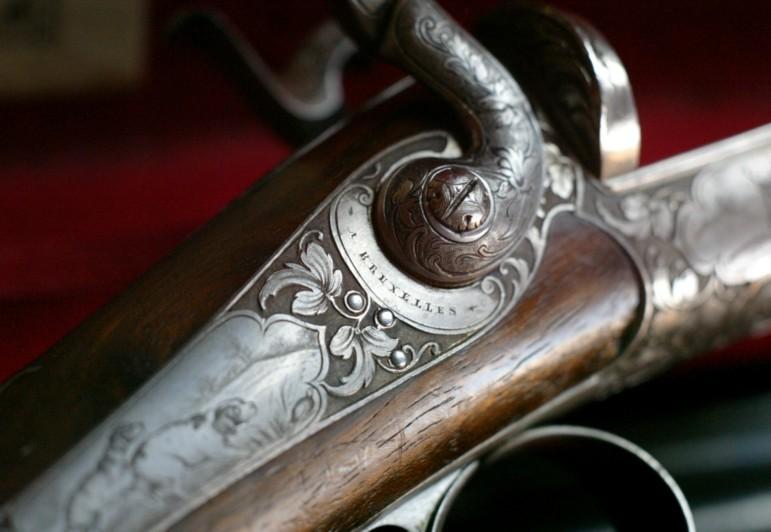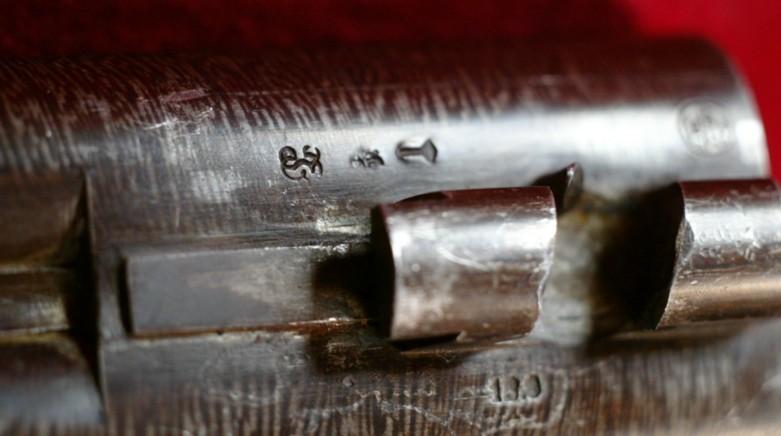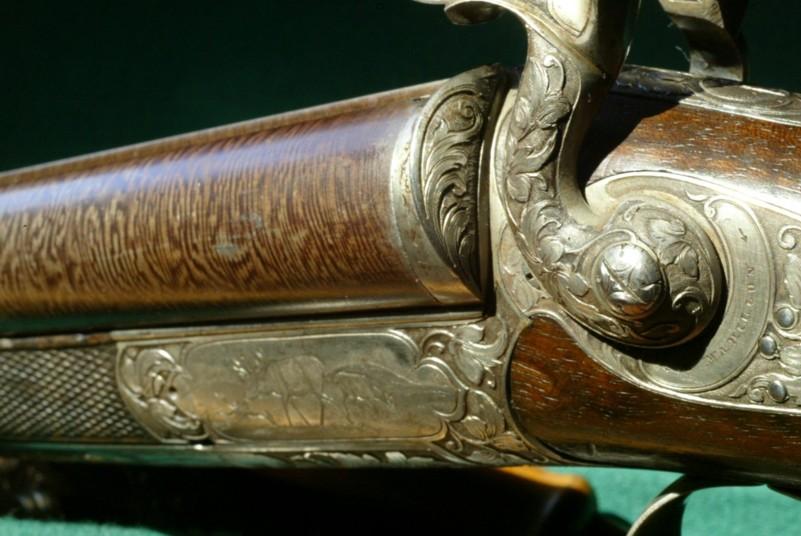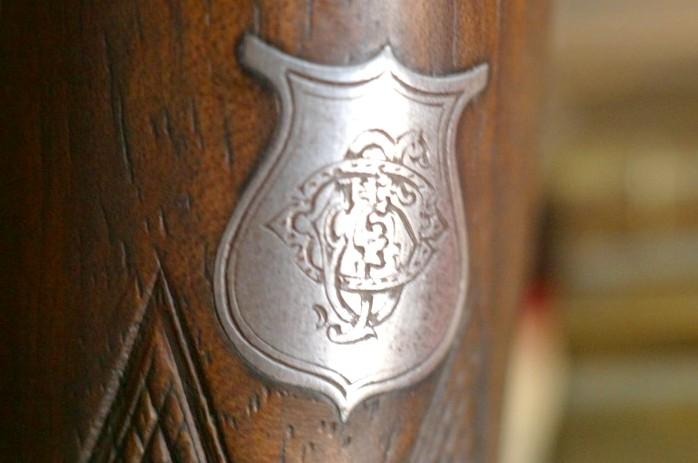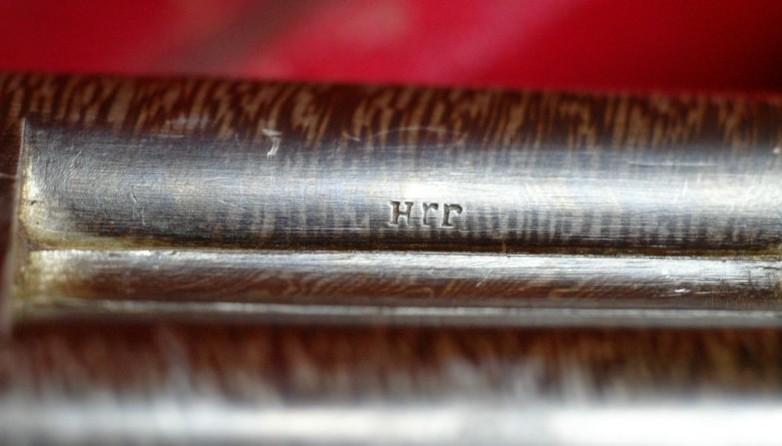 H.MAHILLON
Pistol of shooting or stand with rocker of the Flobert type seems to me it (not very clear photographs) with unrifled bore with eight sides and key of opening of the Lefaucheux type.
The manufacturer
With my humble opinion, the manufacturer is not H.MAHILLON A BRUSSELS with which the name is encrusted in gold wire on the barrel. This kind of luxurious marking was rather practiced by the retailer.
B. MAHILLON (a relative of H.MAHILLON?) career in 1836 started.
Its successor in 1968 amalgamates with the House of the Hunter fitted of Waterloo, 828 in BRUSSELS.
This house always exists and is classified "supplier of the Court".
Neither B nor H. MAHILLON are registered with the bench of tests and do not seem to have had manufacture weapons.
GG