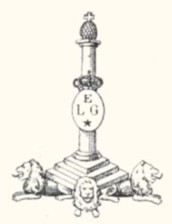 G. MORDANT
The weapon
It acts of a rifle COMBLAIN. This weapon was already evoked on our site at the heading "MANUFACTURE D'ARMES DE L'ETAT".
Markings
Of the bench of tests: we notice on the photographs the punch of the PERON representing the inspection of the weapon and which was of use of the 16.06.1853 until todays and a V crowned which is the countermark of the controller of use of the 30.12.1853 to the 26.01.1877.
Of the "MANUFACTURE D'ARMES DE L'ETAT": we notice various marks of the MAE of which:
NC crowned in a kind of circle: mark test of the MAE on the case of cylinder head.
GB in an oval lying: mark Belgian government.
Crowned AP and L crowned in a circle are punches of the controllers of the M.A.E.
1870 are the year of manufacture
"I" which would indicate that the weapon was in service with the 9th regiment of infantry of line (circular of January 29, 1836 - impression on the plate of layer, of an alphabetical letter a 4 mm height corresponding to each body)!
It is possible that later the weapon was reallocated with the civic guard.
Of the manufacturer
On wood - a circle with the mention (if I read well) MORDANT YEAR 1870. This mark indicates to my opinion that manufacturing it is well MORDANT.
On the gun: G MORDANT LIEGE - It was registered with the bench of tests of Liège of 1850 to 1876. It deposited three patents in 1864 and 1866 concerning a needle rifle, a gun revolver with needle and a system of weapon taking care by the head.
Where does that become complicated, it is that there are also two crowned punches AF which are without question of Auguste FRANCOTTE, the manufacturer well-known of Liège!?
It is the first time that I meet this double marking of manufacturer and I am tiny room with assumptions:
The weapon was manufactured by FRANCOTTE (It is a known fact which it manufactured of the COMBLAIN)) but why marking MORDANT?? Does it act of a partnership for a large order?
On the contrary was the weapon manufactured by MORDANT which was a manufacturer much more modest than FRANCOTTE and it would have been finished at this last?
Arms it perhaps also has during its career revised or repaired by FRANCOTTE??
This weapon, if I analyzed it correctly, poses a real problem as for its origin and I remain open to any information allowing to solve it
GG
Three others MORDANT deposed patents: Jacques (1909-1912), Jean Paul (1903-1904) and Martin (1900-1913).
MD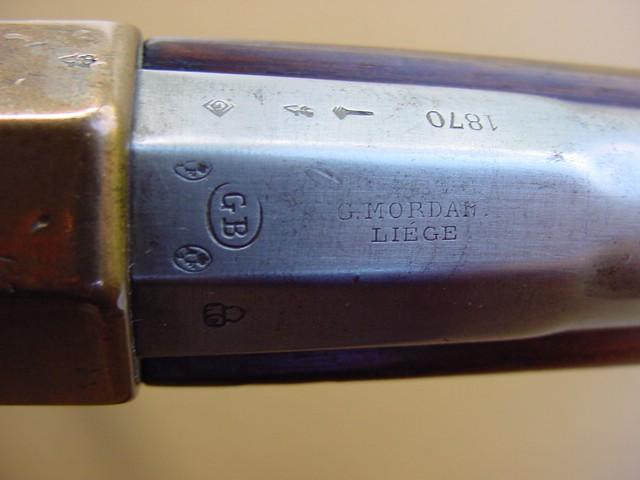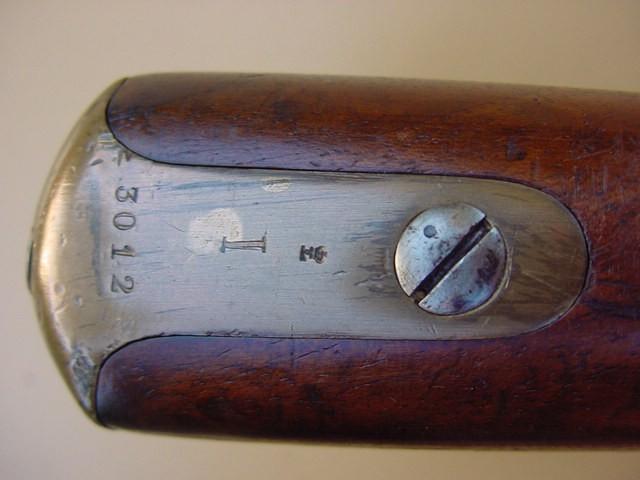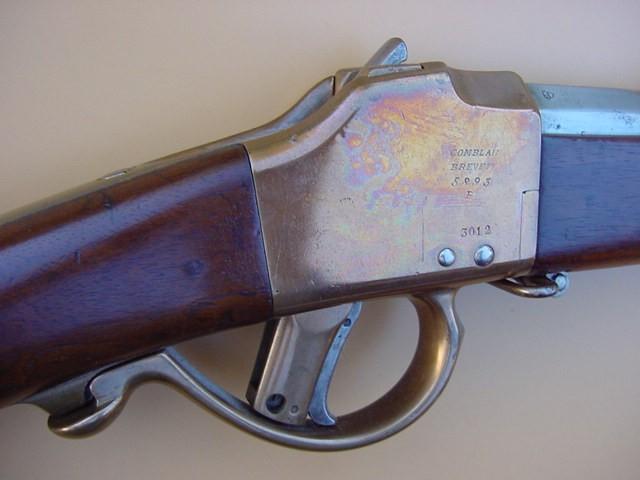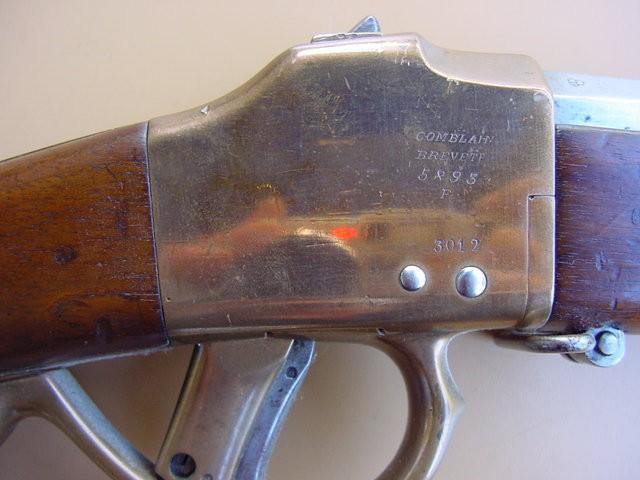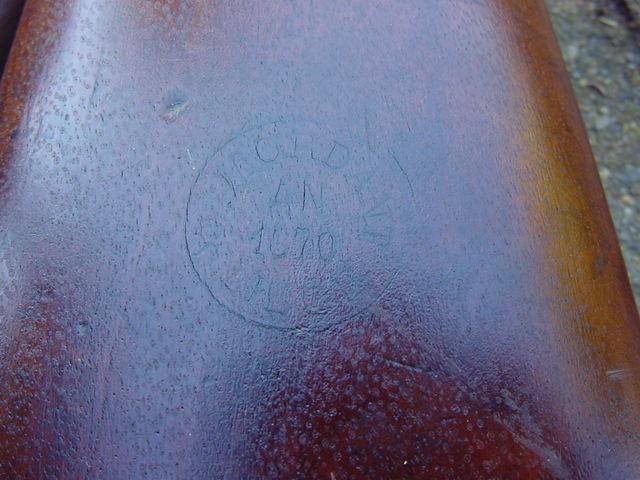 Mordant
This model of Terssen, M1848/68 (lock postpones), is a transformation of the carbine of Hunters Thouvenin M1848; the other models Terssen, rifle Terssen or M1777/68 (front lock), is a transformation of the old Belgian rifle corrected M1777. The rifle was in equipment in the carabineers, rifle to the "Genie".
Rik