Some of the most beautiful work of this craftsman, and many others, are in this book "Liège Gunmakers through their Work. 1800 - 1950".
For more detail see: LIEGE GUNMAKERS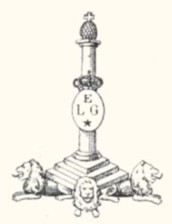 Lajot, N. & Jonlet H.
Rue des Bayards, 38 à Liège
1906 – 1925
Lajot manufactured a rifle with 2-3 blows, canardière, machine-gun, rifle with guns plucks.
In 1925 corporate name changes into N.LAJOT & Co Rue aux chevaux, 33 Liege.
Photos N. Lajot & Cie of "Geno". Many thanks.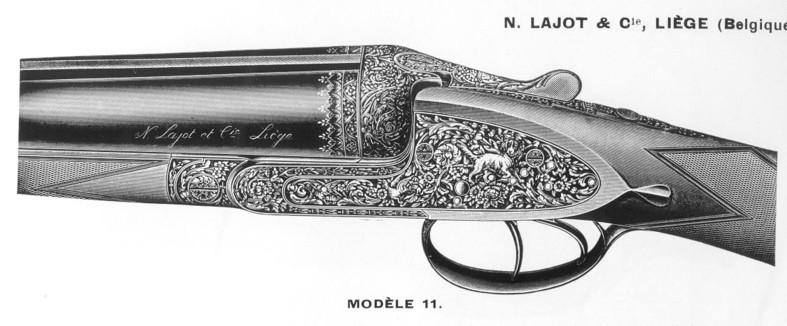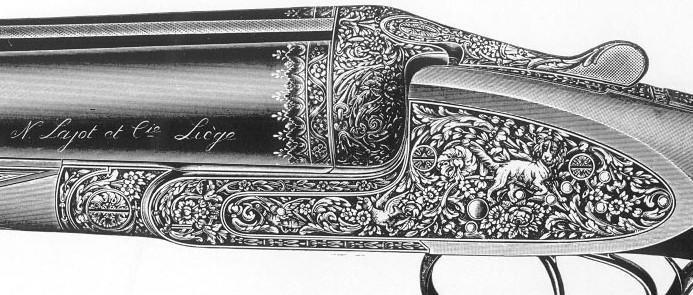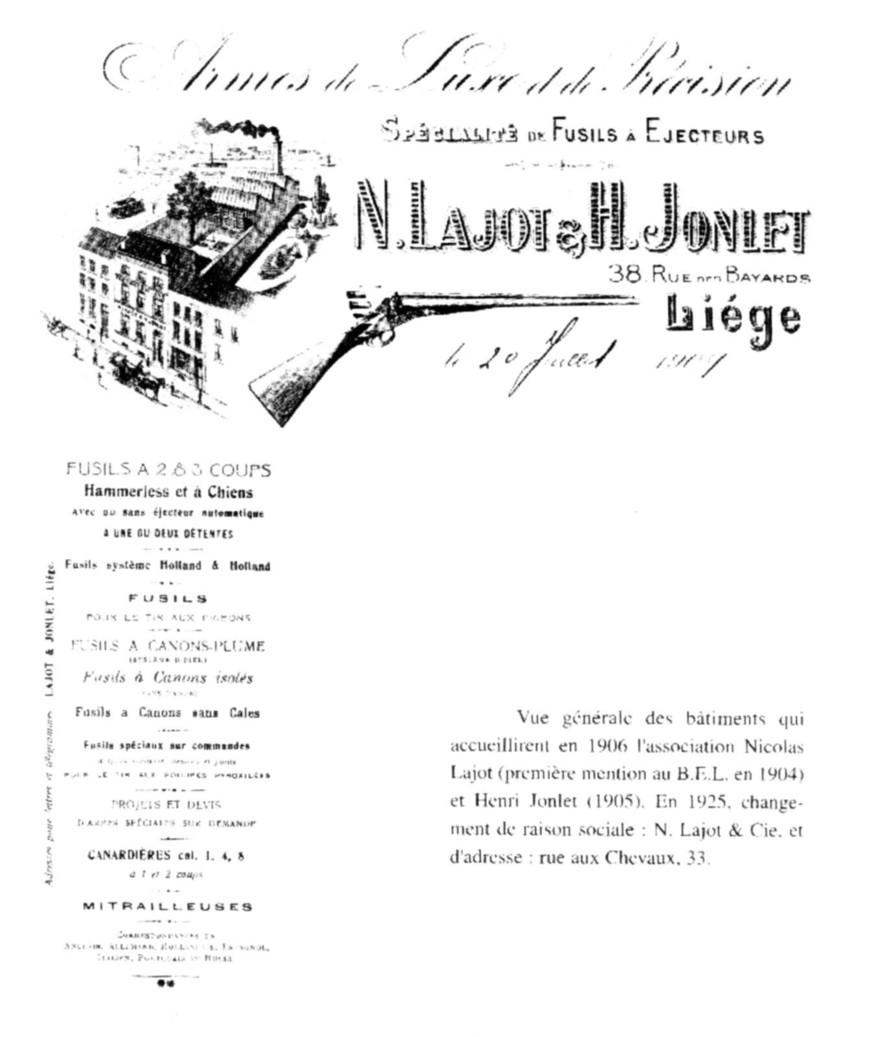 LAJOT & JONLET
This shotgun to two shots would be a special manufacture of Nicolas LAJOT & JONLET Henri Street with the Horses, 33 in Liege as the inscription indicates it.
JF is the mark of Jean FALLA Street new Bonne in Liege manufacturer of barrels and BOEHLER ANTINIT the type of steel used for the manufacture of these guns.
Markings of the proof house of Liège are hardly readable, I think of having deciphered:
EL in cursive letters: provisional test - post 1852.
Choke 18,6: chokes guns: cal in mm to 22 cm of the breech and the mouth - use of 1898 to 1910 (read so well?)
GG
The firm Lajot & Jonlet having existed of 1906 to 1925, the date of manufacture of your rifle would thus range between 1906 and 1910.
Alain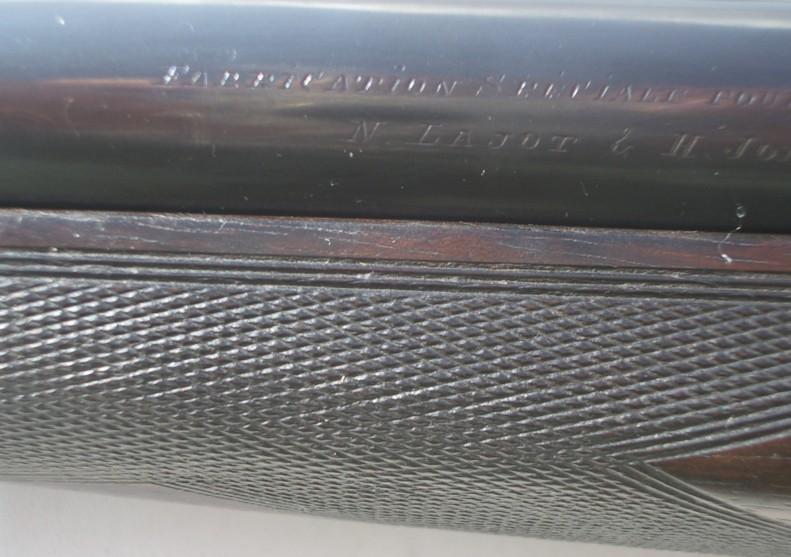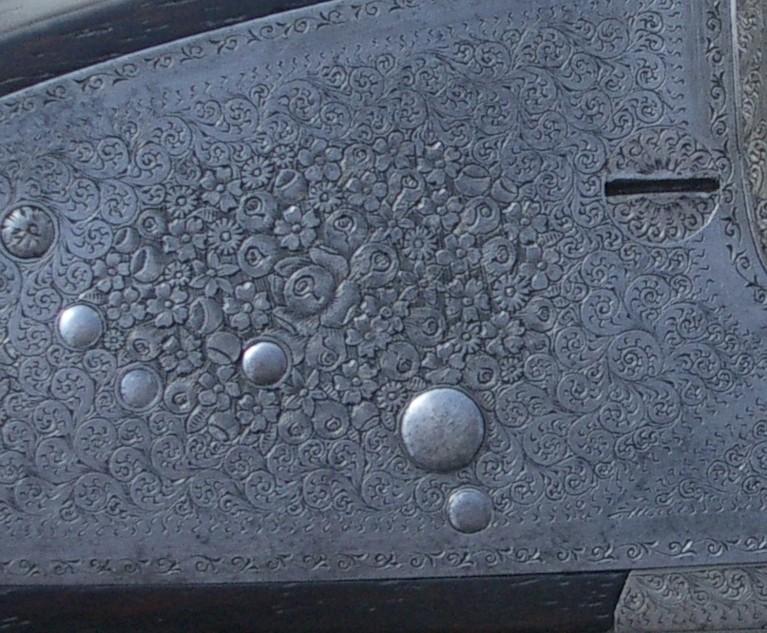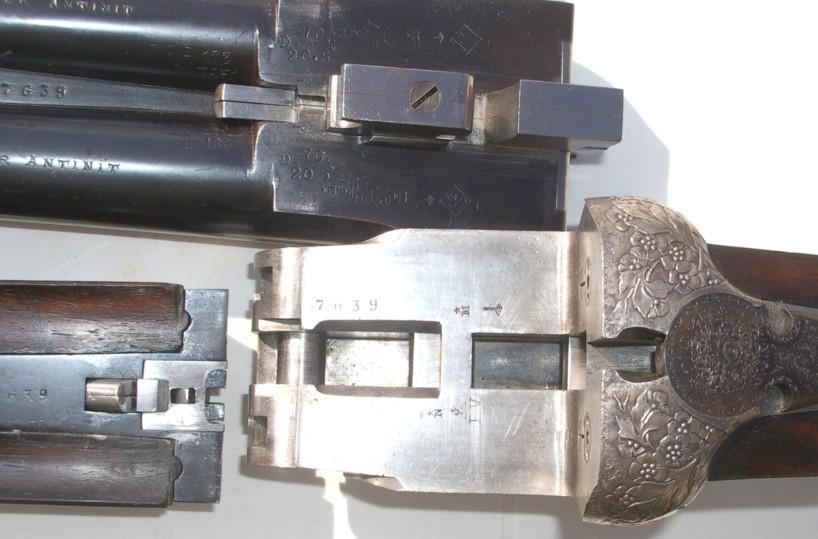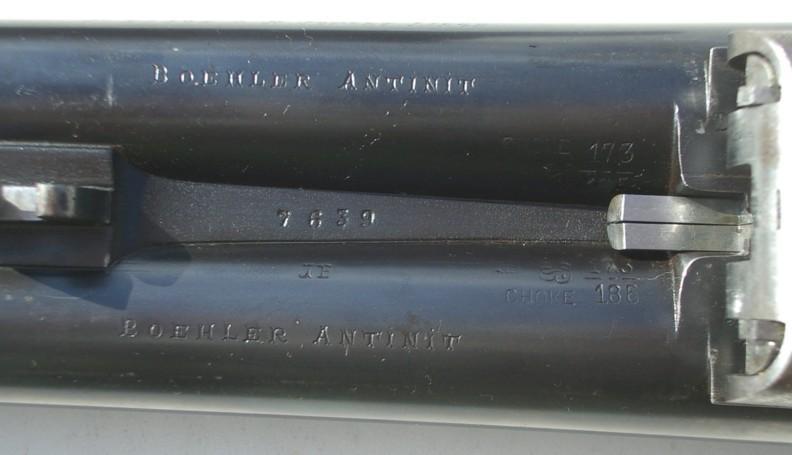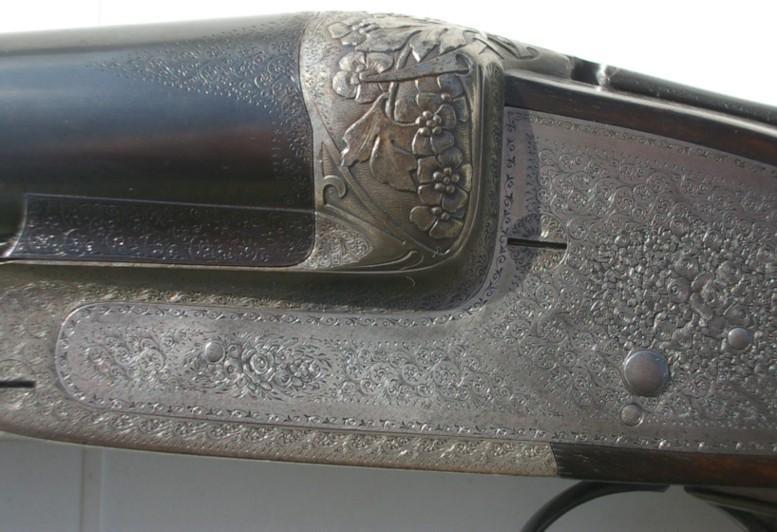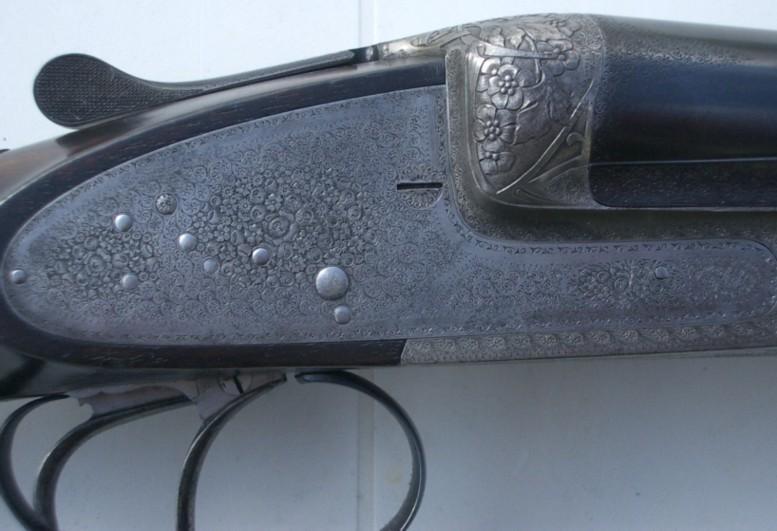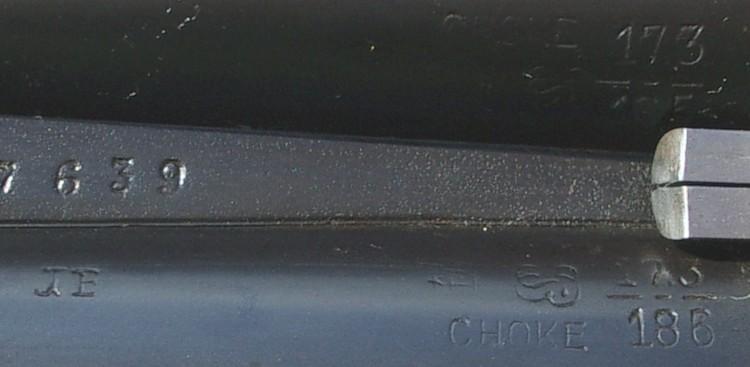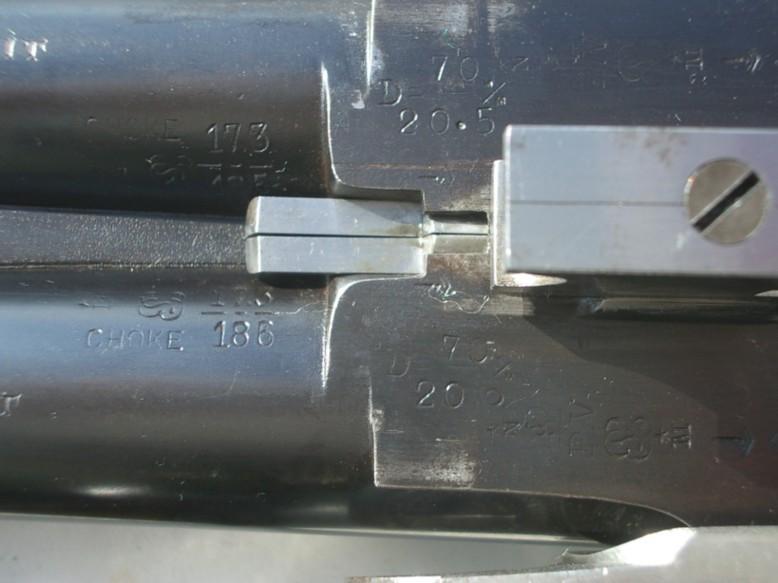 Detail of markings of this weapon:
a) Punch PV and a drawn up lion: it is the test with the powder without smoke (04/10/1898 to the 26/02/1968).
b) The perron: it is the inspection and the acceptance of the weapon (of the 16.03.1853 at our days).
c) P surmounted of star: it is the punch of the controller.
d) A laid down oval punch, I could not read the interior, it could be a question of the nominal gauge and the length of casing (of 1924 to our days) but I am not certain.
e) And well on, the punch of the bench of test according to 1893.
GG
Photographs friendly received of Victor Labonte (USA).