Some of the most beautiful work of this craftsman, and many others, are in this book "Liège Gunmakers through their Work. 1800 - 1950".
For more detail see: LIEGE GUNMAKERS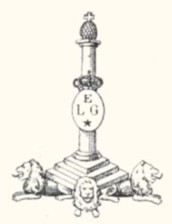 GERARD Théophile
It acts of a GERARD revolver to crack.
GERARD Théophile was an arms manufacturer in Liege.
From 1870 to 1873, it deposited nine Belgian patents in particular for a modification with revolver SPIRLET (see sketch in appendix) a system of pistol revolver to central percussion and automatic extractor, necessary mounts spring for Comblain, a new fashion of closing and dismantling of the cartridges applicable to the pistols revolvers as well as a new system of cane rifle.
GG
Thanks to "Hallantique" for the pictures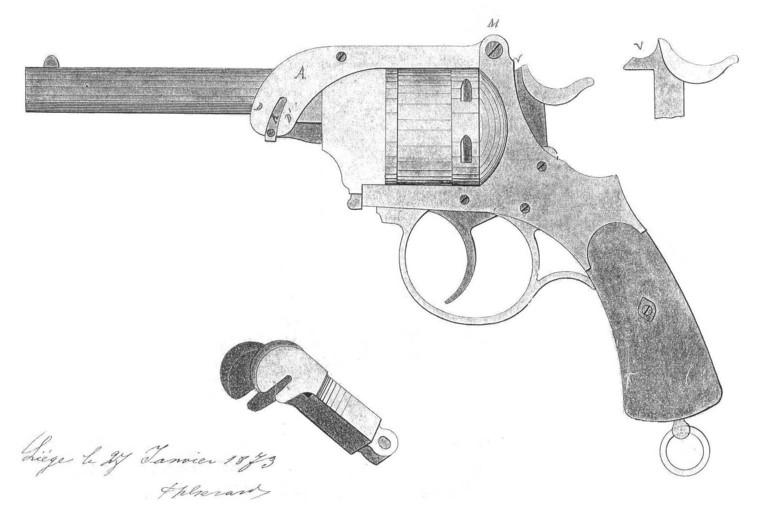 Photos Littlegun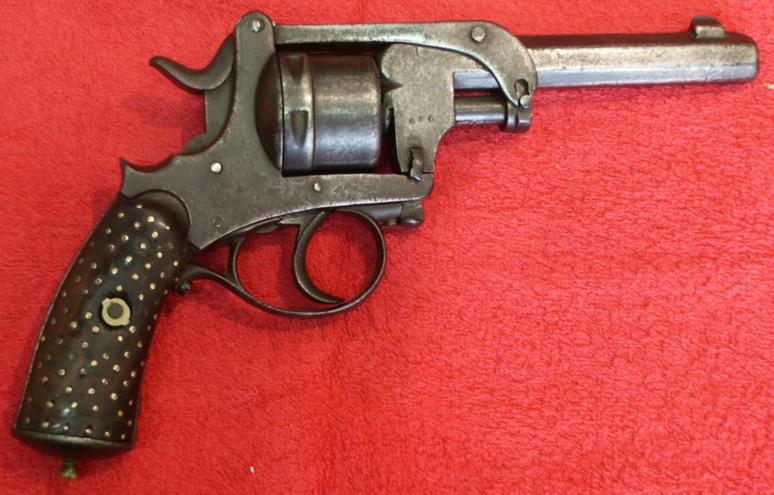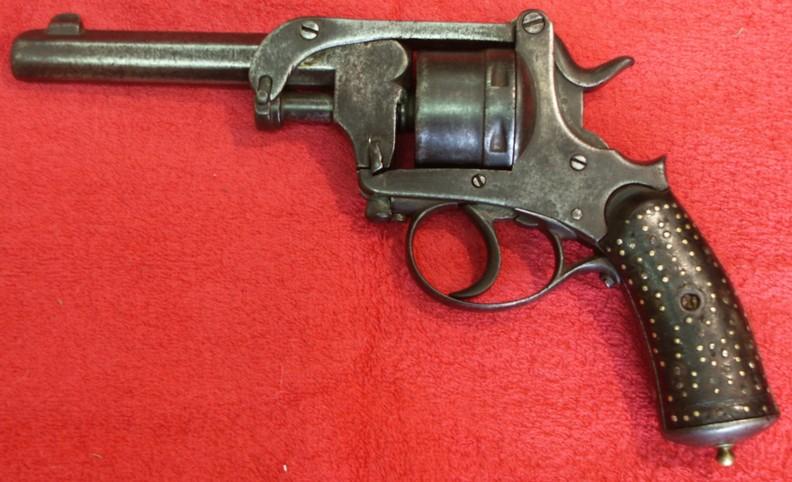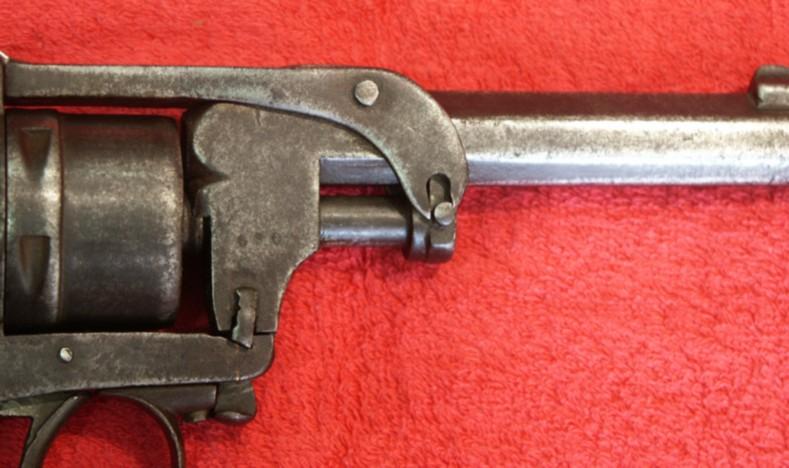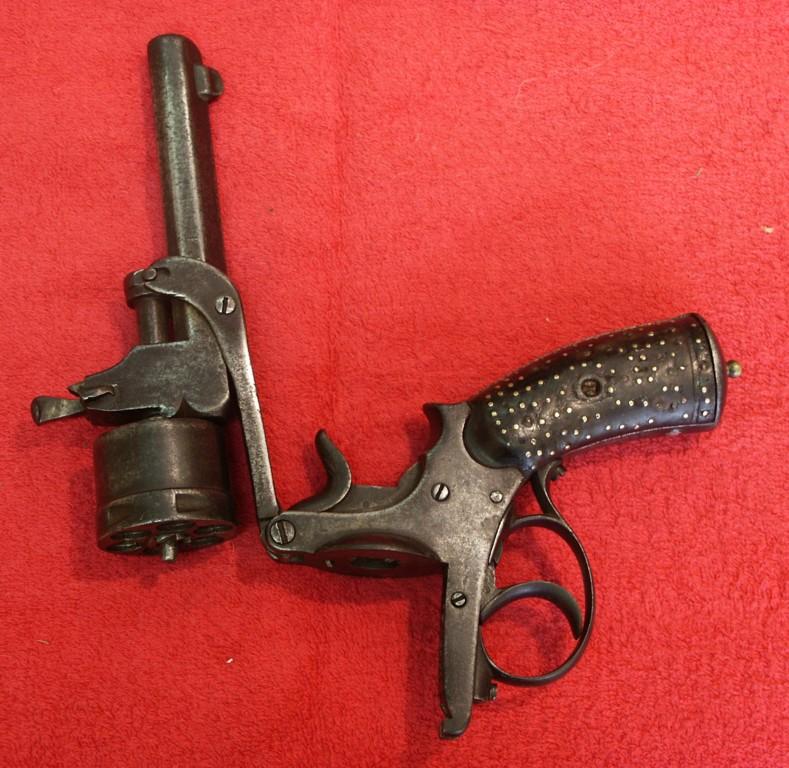 Revolver of GERARD Théophile, in conformity with the last improvement of the modified 27-1-1873(système of fastener of the fork) whose drawing of the patent is illustrated.
To in no case Galand - to see in the Degueldre section, the comparison of the Galand-Degueldre systems - Gerald is a weapon much rarer.
Our Anglo-Saxon friends (and French) would speak about the system "Hill", who's patent posterior and is probably imitated on the systems of the patents deposited by Jean Mathieu Deprez-Joassart, Nicolas Gobert son or Gerard.
One finds some with marking Jules Kaufmann & Co Liege but several manufacturers made some.
Phil.