Some of the most beautiful work of this craftsman, and many others, are in this book "Liège Gunmakers through their Work. 1800 - 1950".
For more detail see: LIEGE GUNMAKERS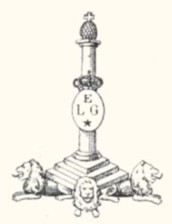 Dumoulin Lambert
The weapon
Rifle mono-barrel of hunting for the vermin. The unrifled barrel of 9 mm is with 8 sides. The weapon breaks when one pushes on the key known as "snake" placed on the right side of the weapon.
The English stick seems to be out of wood of walnut.
Markings
It carries the lawful punches of the proofhouse of Liege, namely:
Peron: inspection, of use of 1853 to our days.
X spangled: countermark of the controller post 1877.
I did not see the ELG on star in an oval crowned on the photographs but it must be obligatorily there? It is about final acceptance!
The weapon also carries several marks, namely:
LLH on the barrel: it is about the mark of Laurent LOCHET-HABRAN manufacturer of barrels of rifles with LIEGE-JUPILLE (see the site)
3: serial number in all probability.
LAMBERT DUMOULIN LIEGE and initial LD: they are the marks of the manufacturer of weapon Lambert DUMOULIN, street Saint Gilles, 55 in LIEGE. It was registered as arms manufacturer-manufacturer with the proofhouse of Liege of 1920 to 1965.
FL 9: indicate that the gauge is the 9mm Flobert.
GG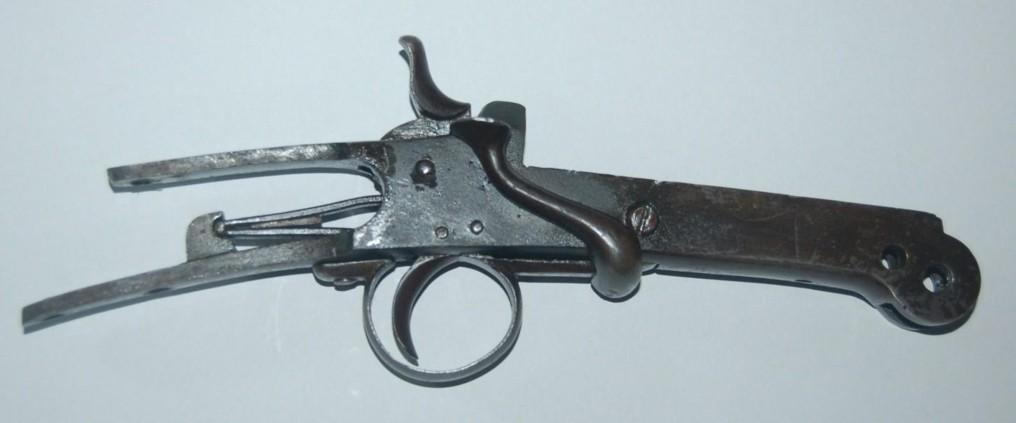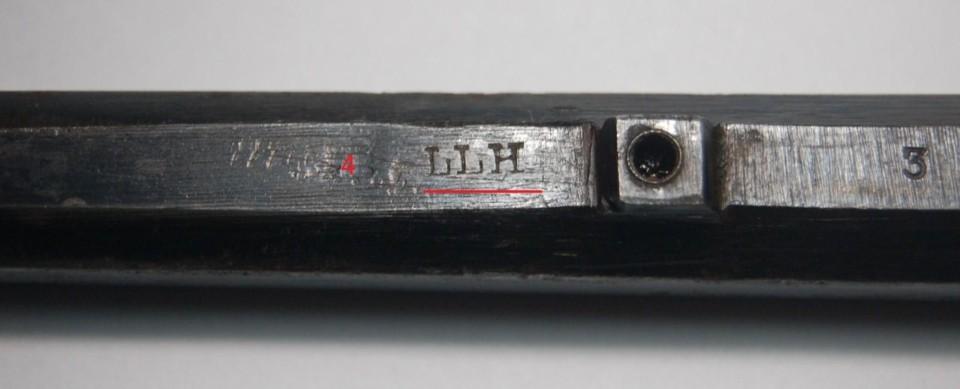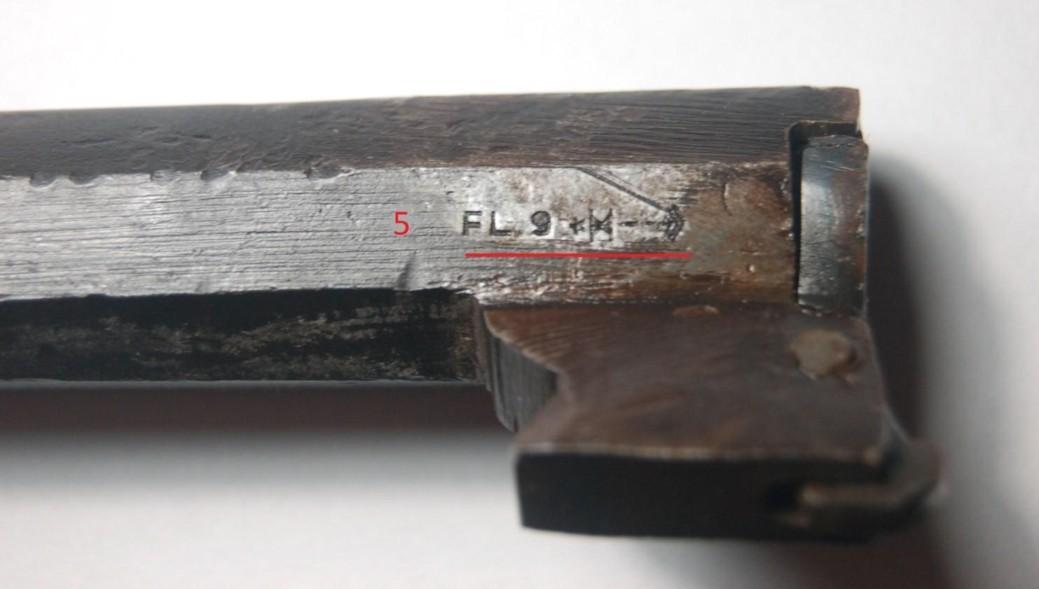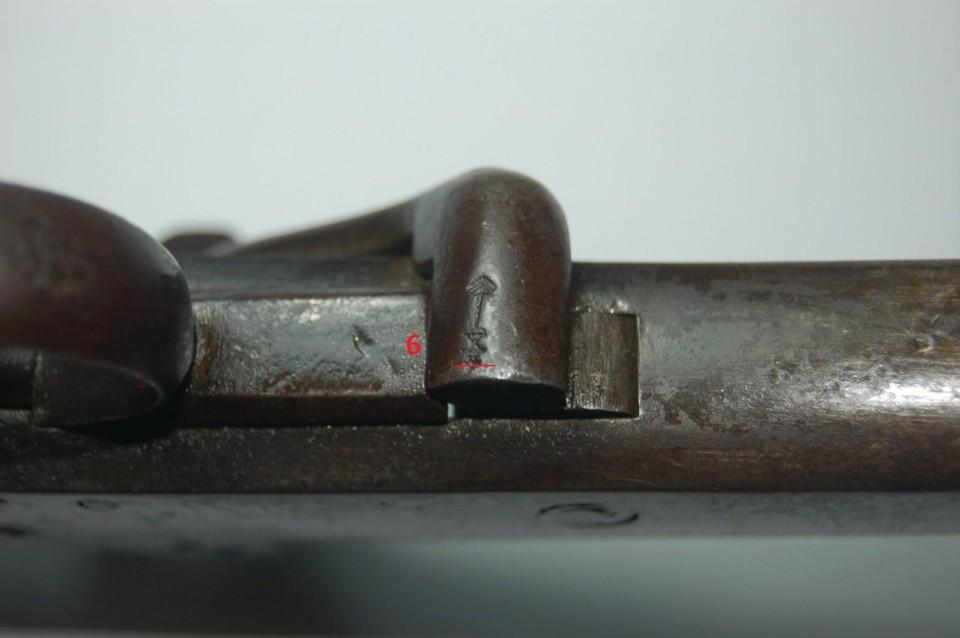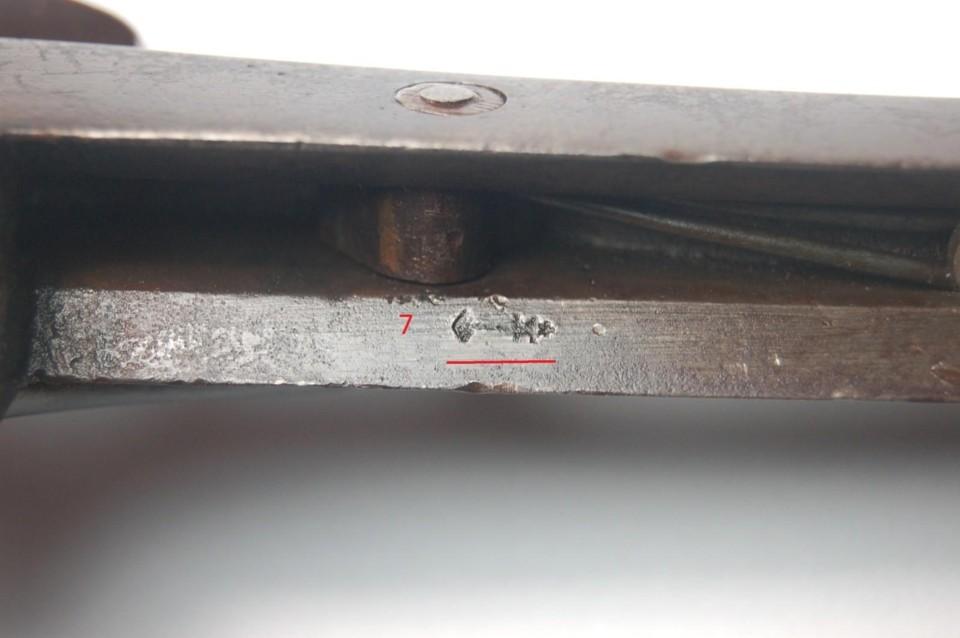 Dumoulin Lambert
The weapon
It acts of a shotgun to juxtaposed guns, hammerless and key top lever, pistol grip.
Punches
They are the punches of the bench of tests of Liege, whose significance is taken again better below:
Spangled ELG in a crowned oval: acceptance of the test, of use of 1893 to 1968.
Peron: inspection, of use of 1853 until today.
X spangled: countermark of the controller, of use of 1877 to 1968.
1KG 138: weight of the gun which can draw from the powders without smoke (weapons smooth) except for the gram. In use of 1924 until today.
Choke 13.9 and 13.8 (subject to good reading): chokes guns: cal to 22 cm of the cylinder head, of use of 1924 to 1968.
29-56 in large C (subject to good reading) gauges nominal and length of the casing, of use of 1924 until todays.
Small letter G: yearly letter of 1928.
Manufacturer
The mention ACIER COCKERIL indicates in which steel the guns are manufactured. It acts of a trade mark by iron and steel company COCKERIL of OUGREE-LIEGE. The "Manufacture d'Armes à Feu liégeoise" used this steel almost exclusively but its mark is not reproduced on the weapon.
Marking "LD": The only arms manufacturer corresponding in activity in 1928 would be Lambert DUMOULIN street of Bassenge, 2 in Liege credit of 1920 to 1965.
I then however to be completely affirmative.
GG