Some of the most beautiful work of this craftsman, and many others, are in this book "Liège Gunmakers through their Work. 1800 - 1950".
For more detail see: LIEGE GUNMAKERS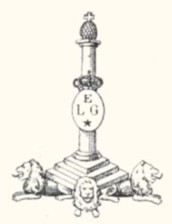 Gilles Decortis
The weapon
Marked G. Decortis on each chamber of the cylinder.
An extraordinary mechanism!!
Pulling the small round handle upwards and rearwards causes the breech to open in one of the chambers, and allows the cylinder to turn freely. Closing the mechanism causes the whole system, which includes an internal firepin, to push the ammunition home into the chamber that is in alignment with the barrel.
A small loading gate is located ahead of the cylinder.
The external hammer does not strike anything at all and has no other function than cocking an internal hammer similar to those found in automatic pistols.
Central fire, overall length 110 cm, barrel length 62 cm, bore diameter 13.3 mm
Alain
The manufacturer
Made by Gilles DECORTIS, gunmaker at Cheratte
He applied for 8 patents between 1851 and 1875, in particular for a breechloading needle rifle and its modifications, as well as a luxury rifle system and a military model.
DE BYLAND (if i red correctly) unknown to me (Belgian? I do not believe)
Could Michel tell us more on basis of the patents he has on hand ?
GG
I start in the disorder:
- I know the count Alexandre de Bylandt, of Chastre-Villeroux (commune of St-Géry) in the province of Brabant
He applied for a number of patents (13 in total) between 1857 and 1895. In my opinion, he was not just "a" gunmaker, but I lack more details about his life. I've got only a copy of one of his patents, however without any illustrations.
Michel
Many thanks to the "ROYAL ARMY MUSEUM" Bruxelles and especially the section "ARMES PORTATIVE".
(N° identification : F127/175sup Collection of "Comte de Ribaucourt")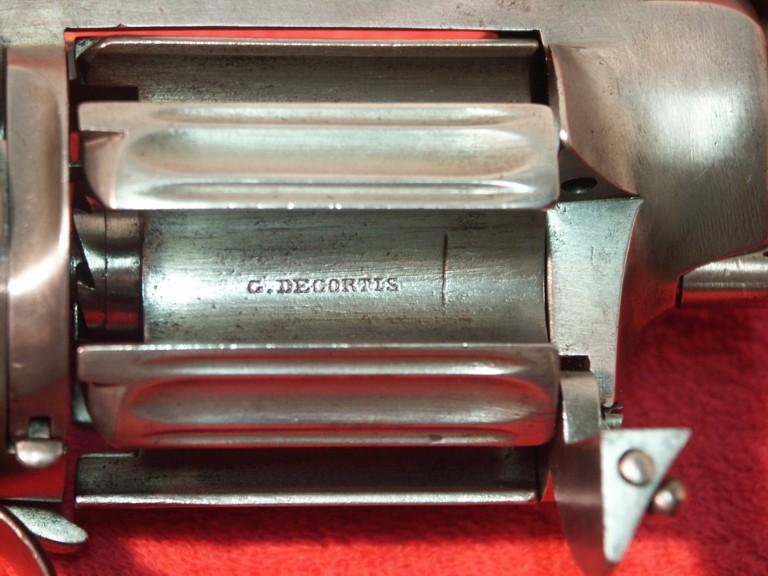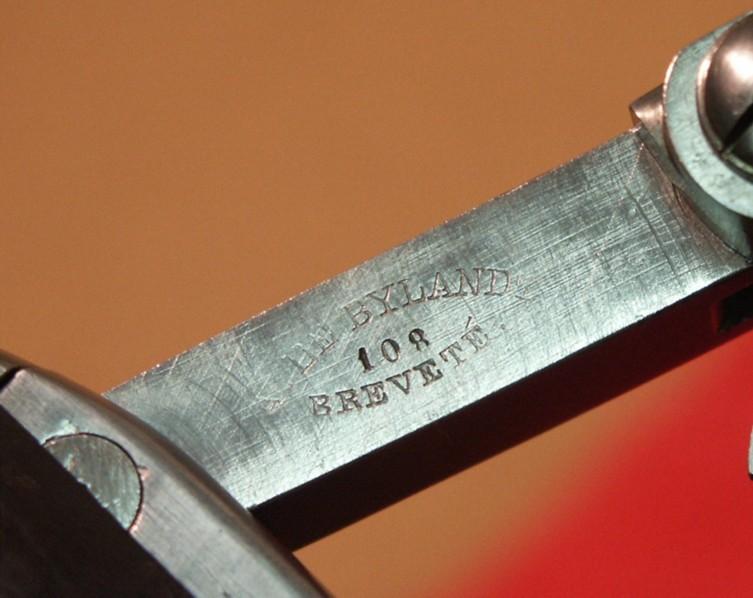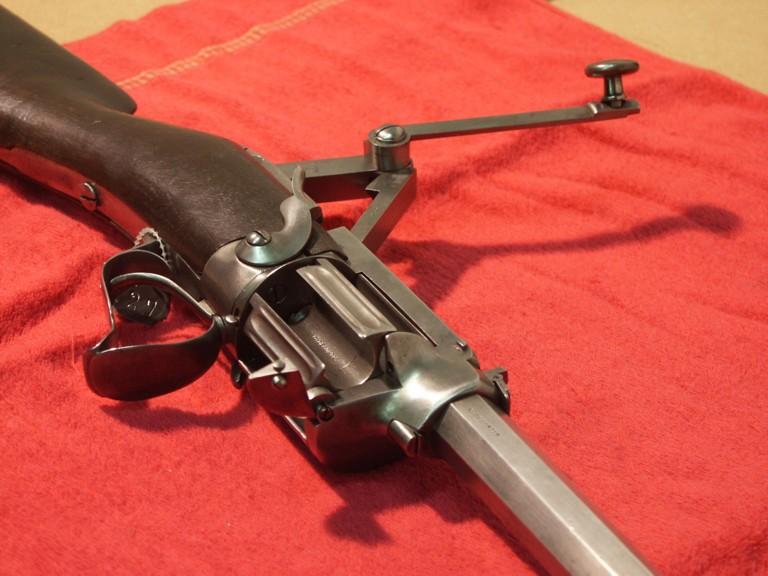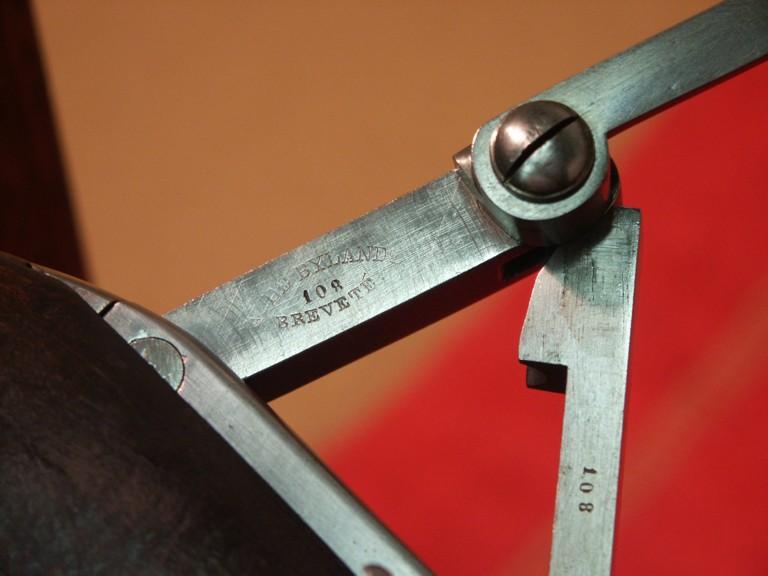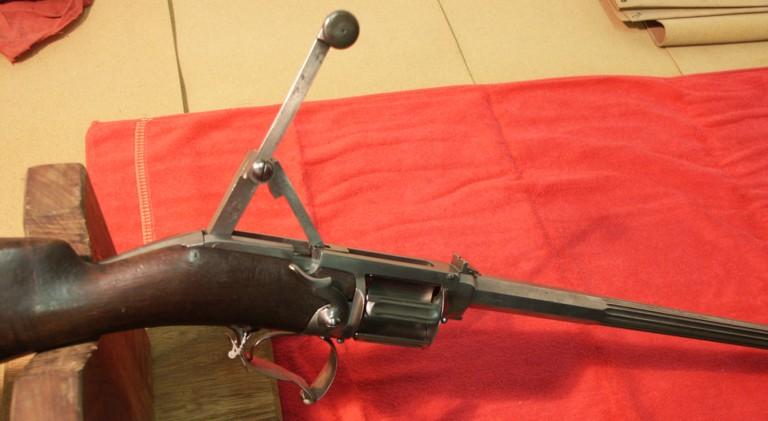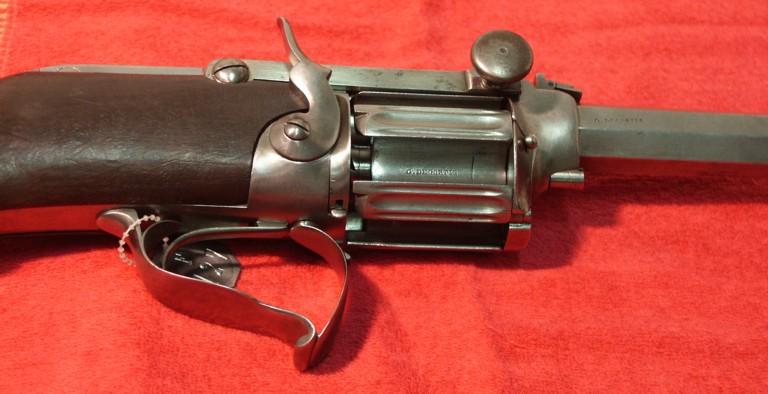 Photos Littlegun
Decortis
This is probably a pocket gun of the REMINGTON Rolling-block type .
However I have some reservation since I have examined the gun only on photographs.
STAMPS
We have the Liege Proof House stamps, i.e:
STAR/ ELG in a crowned oval: acceptance - used 1846 to 1893.
STAR/Z : countermark of the controller - used of 1877 to 1968.
The manufacturer
It's not the first time that I see this mark CROWN/JJ ,but without being able to identify it.
The gun having been manufactured between 1877 and 1893, we have several possibilities :
- JACQUEMART J & Son mentioned by the registration of a patent in 1869.
- JAMAR J.J.B. 16,Boulevard d' Avroy, in Liege who registered 7 patents from 1888 to 1892.
- JAMAR-SCHMIDTS Jean Henri, 5 rue Jolivet, in Liege (Proof House 1874/1895)
- JASPAR J from Liege, 6 patents from 1861 to 1867.
- JULIEN Joseph, 5 patents from 1865 to 1876.
As you can see the range of possibilities is very broad and the marks of these above arms manufacturers, provided they had one , are not known for us.
The frame also bears a mark which could be that of DECORTIS, but it remains to be proven.
Finally even while being certain of this name, it will still be necessary to choose between several DECORTIS arms manufacturers who worked at the same time :
DECORTIS J Fils (PH-1877/1884)
DECORTIS Adolphe 5 rue d' Omalius, 5in Liege - 7 patents 1876 to 1904.
DECORTIS François from Sarolay-Argenteau. 4 patents 1863 to 1866.
DECORTIS Gilles from Cheratte.8 patents 1851 to 1875.
DECORTIS-FRAIKIN Gustave from Cheratte.6 patents 1881 to 1891.
DECORTIS Henri from Liege, 1 patent in 1857.
DECORTIS J from Argenteau, a patent in 1860.
There too the choice is difficult in the absence of more information.
GG