Some of the most beautiful work of this craftsman, and many others, are in this book "Liège Gunmakers through their Work. 1800 - 1950".
For more detail see: LIEGE GUNMAKERS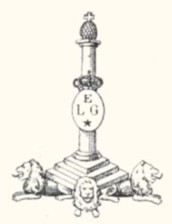 Comblain
Modest arms manufacturer from Cheratte (Visé - Liège).
As soon as 1867, he presented at the Belgian army tests a breech loading rifle with a breech block rising backwards. He then created a resolutely modern gun with a falling block, produced by the firm "Lambin and Co".
In 1869, the new Comblain rifle with block falling, manufactured by house Lambin and Co was subjected to severe tests.
Finally accepted, it will be issued in 1870 to the Chasseurss and in 1871 to the civic guard. On the first models thr breech and a majority of parts were made of phosphorous bronze. Later, all the parts will be made of steel.
Comblain "Prix du gouvernement"
Many thanks to the "ROYAL ARMY MUSEUM" Bruxelles and especially the section "ARMES PORTATIVES".
(N° d'identification : V726 - Salle historique - Bijoutière 16)
Photos Littlegun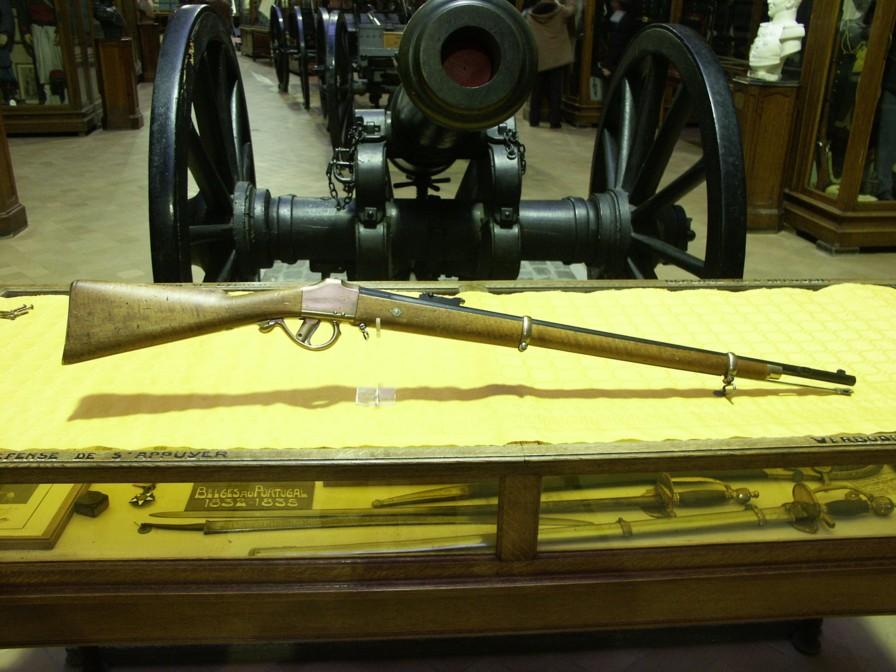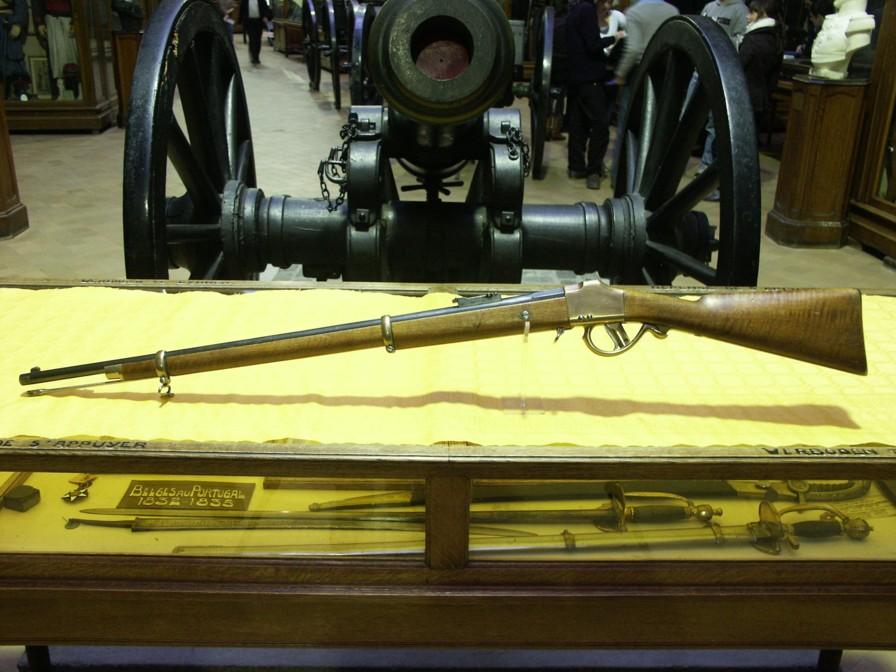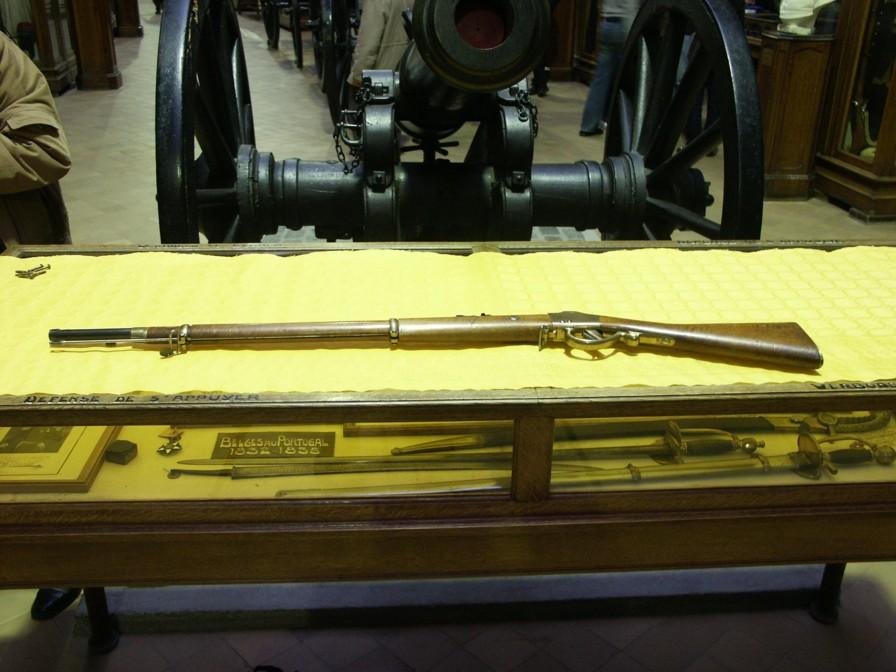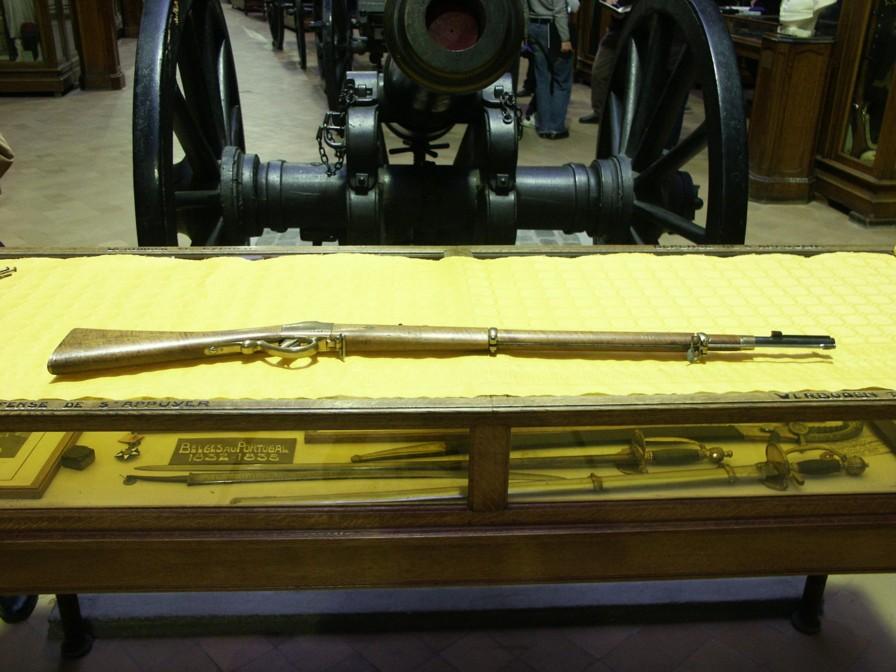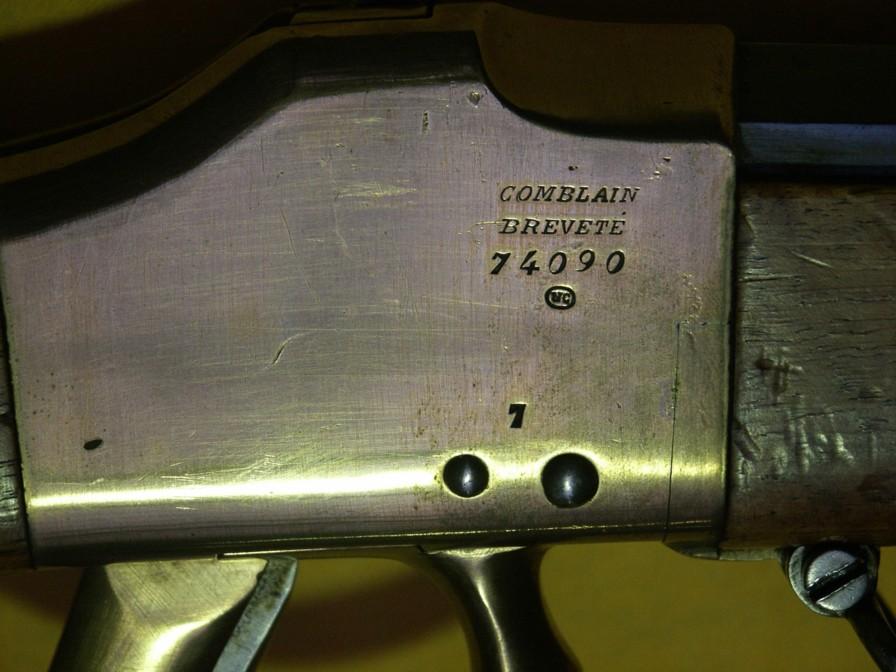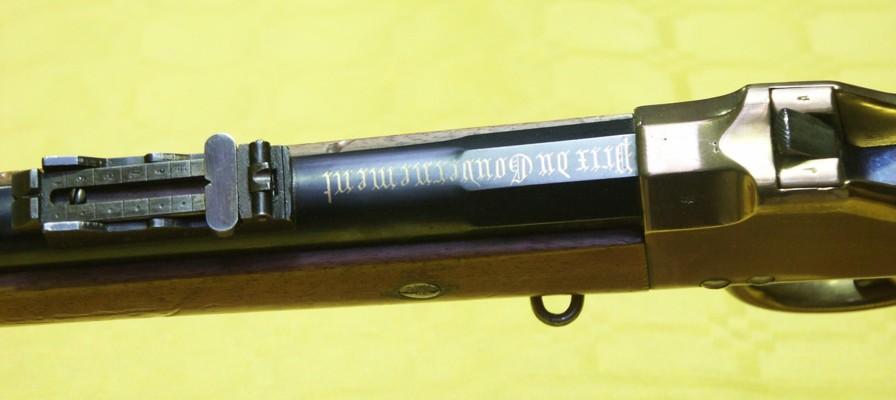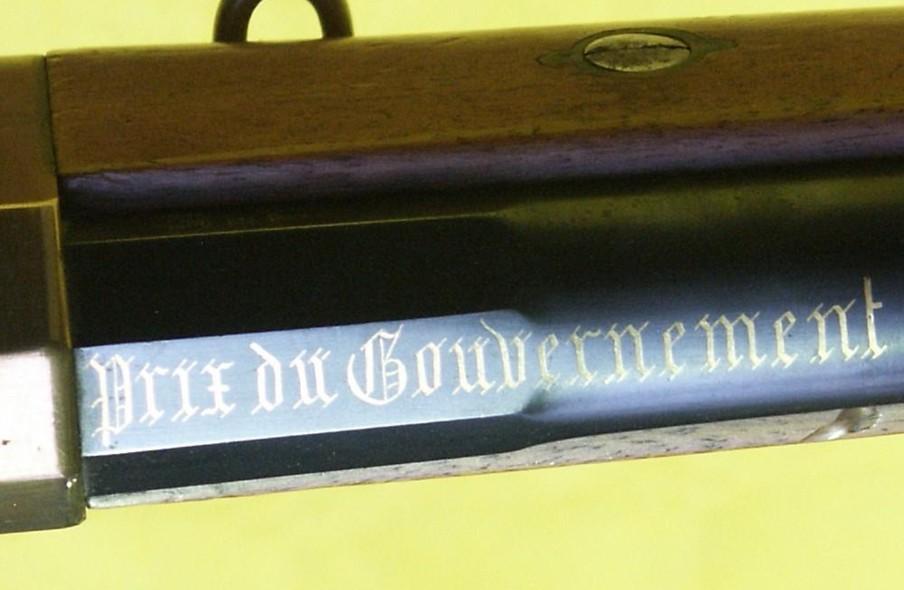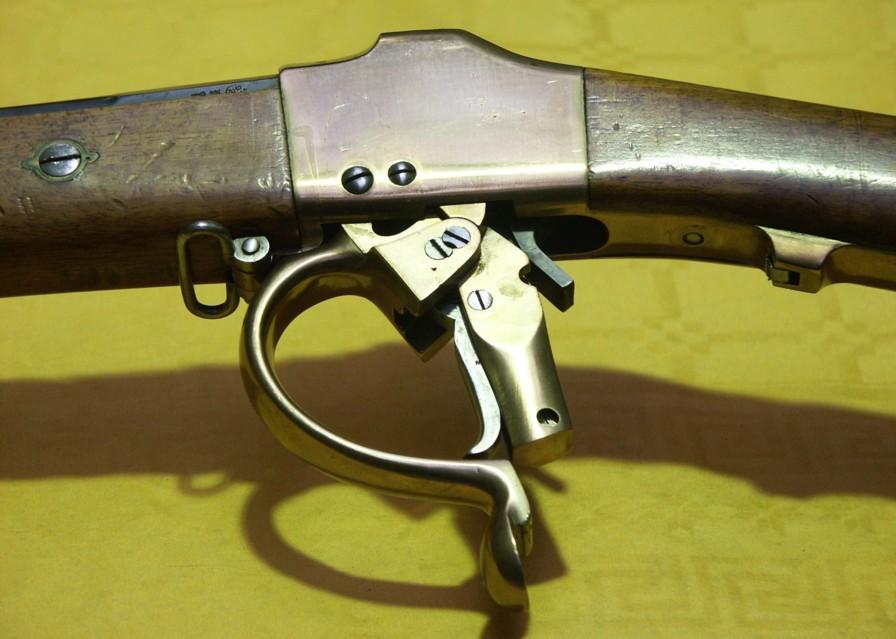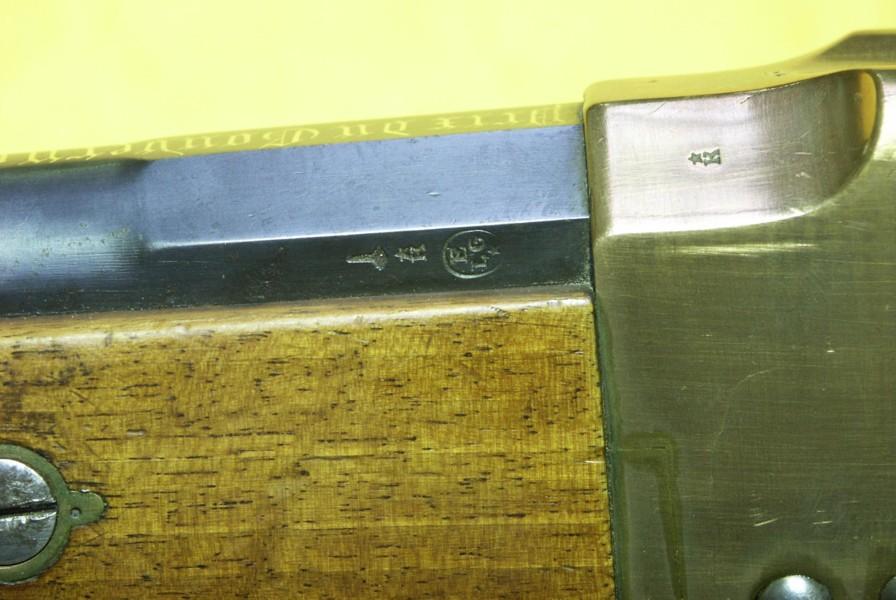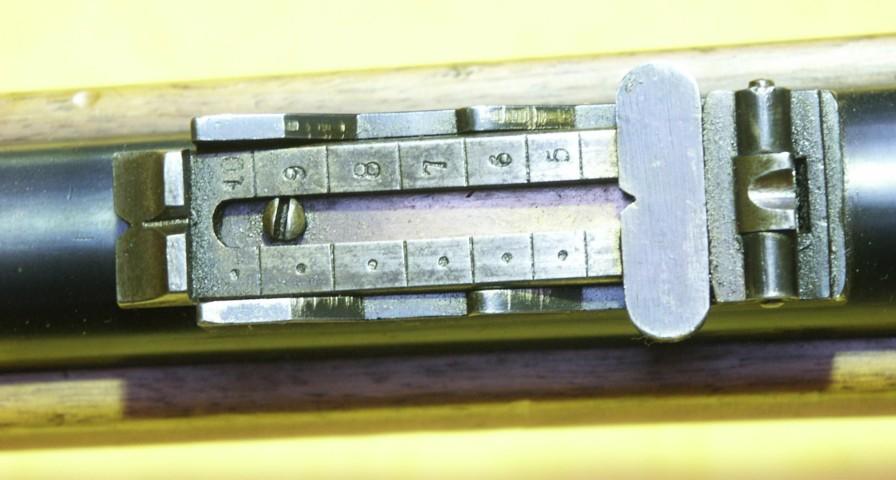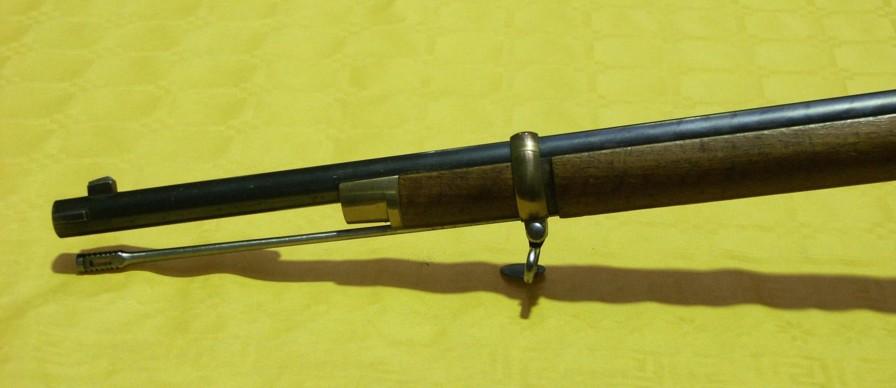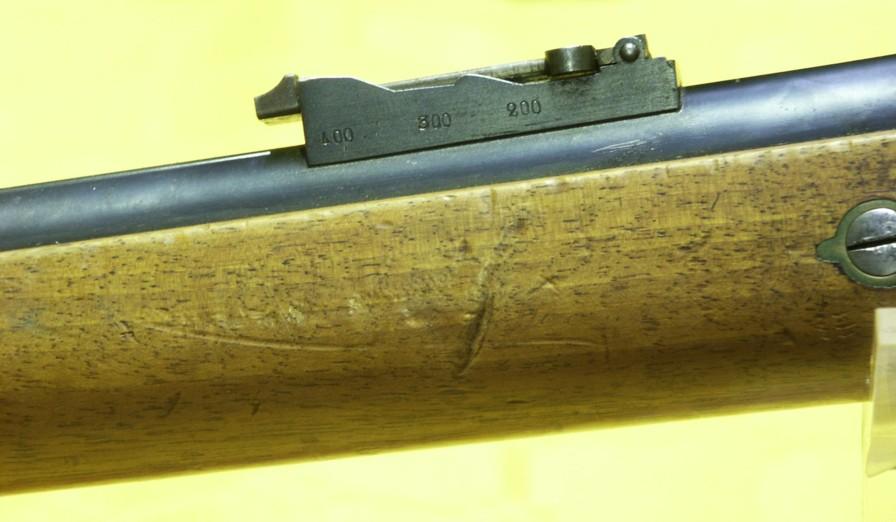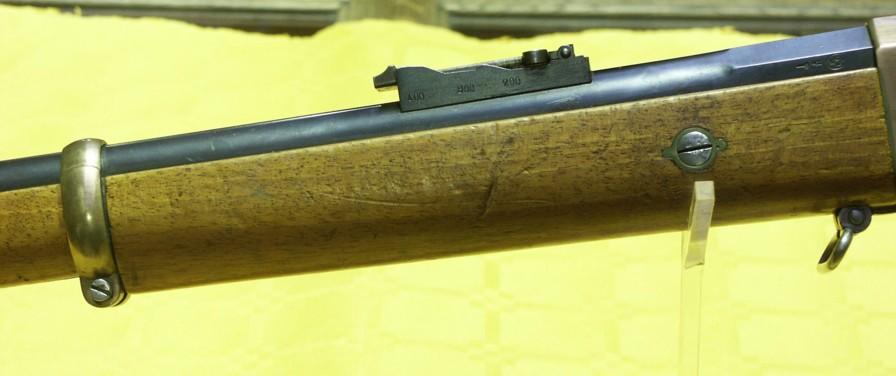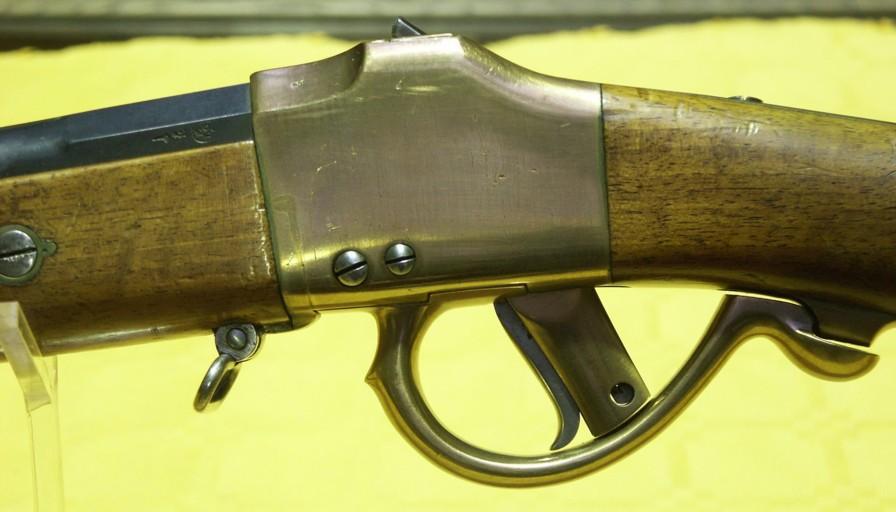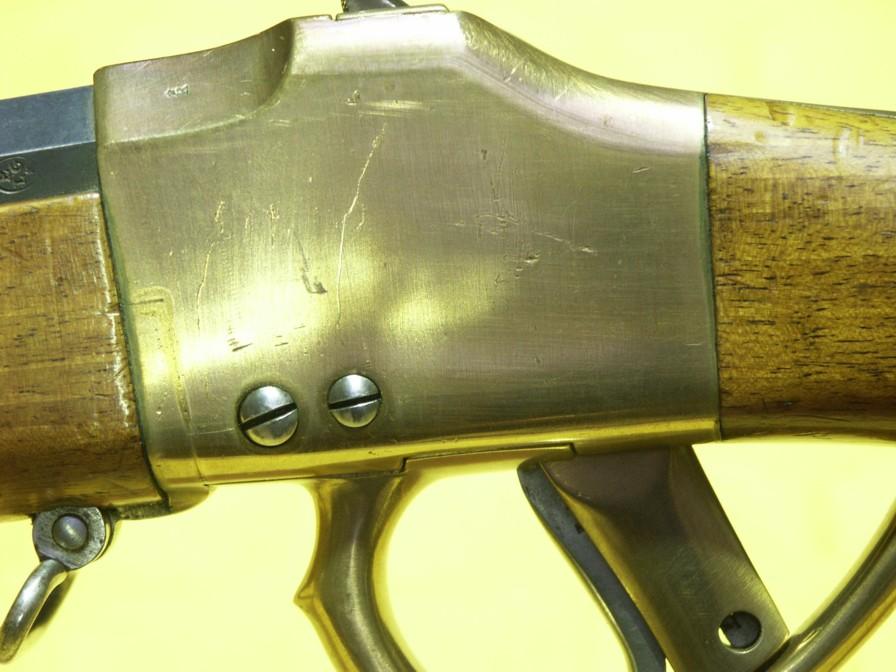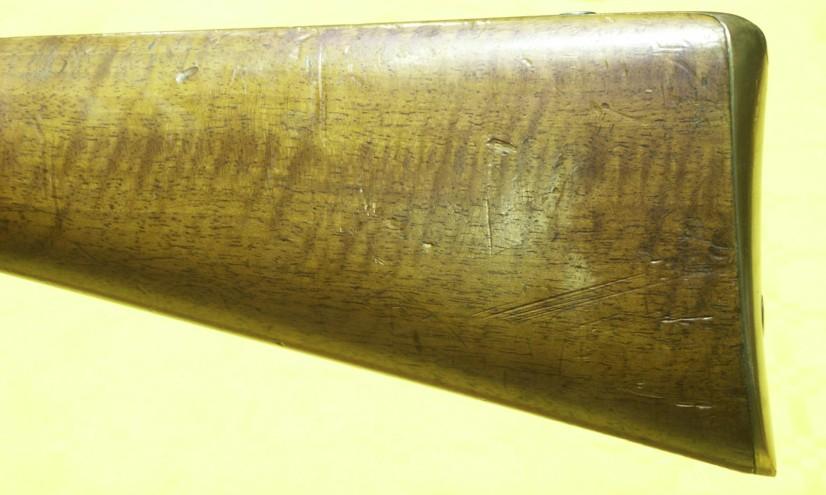 Comblain subcaliber adaptor
This is a Comblain cartridge subcaliber adaptor of 6,5 X 8,6 R.caliber.
The headstamp indicates a Belgian manufacture and more particularly in Brussels: the "A" in relief, indicates the old cartridge factories of Anderlecht.
This ammunition is intended for a dummy Comblain cartridge bored through with a hole to the same diameter as this cartridge and intended for shooting reduced loads when training of the recruits.
Manufactured since 1902.
jfro.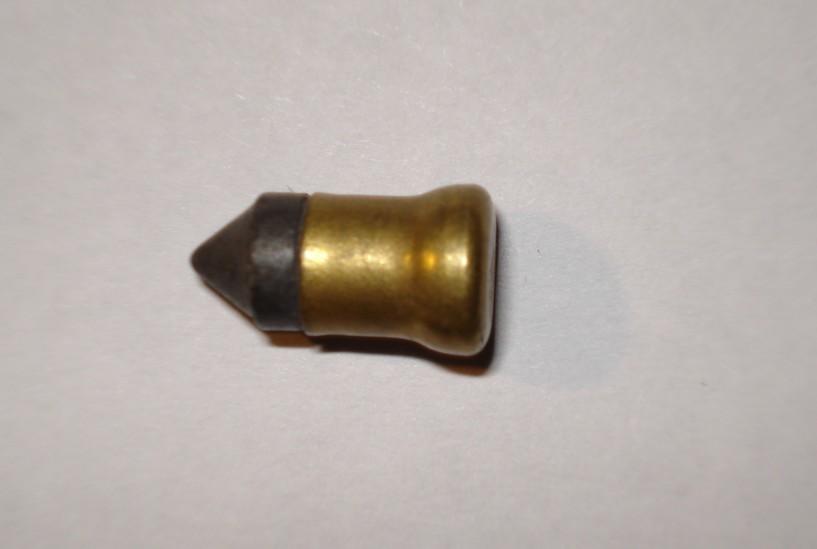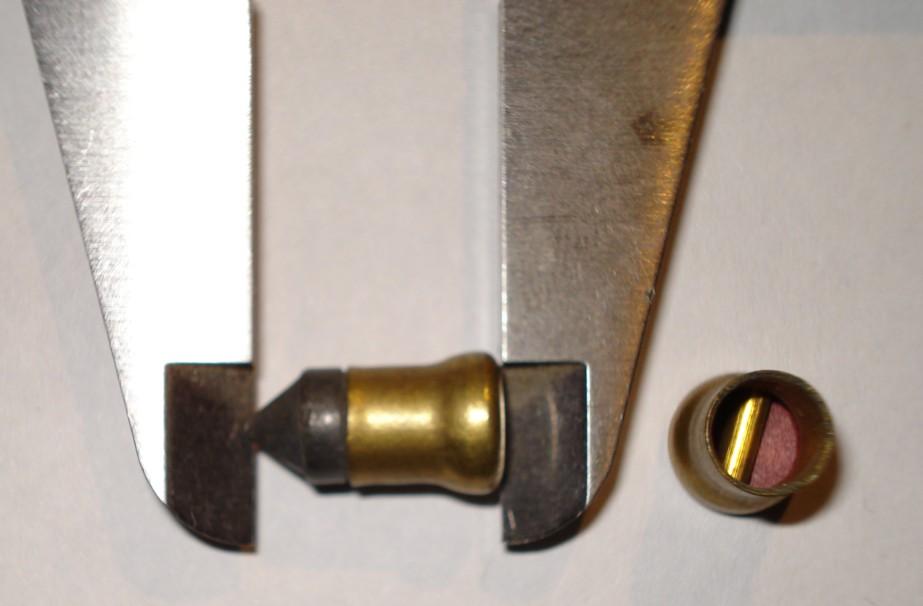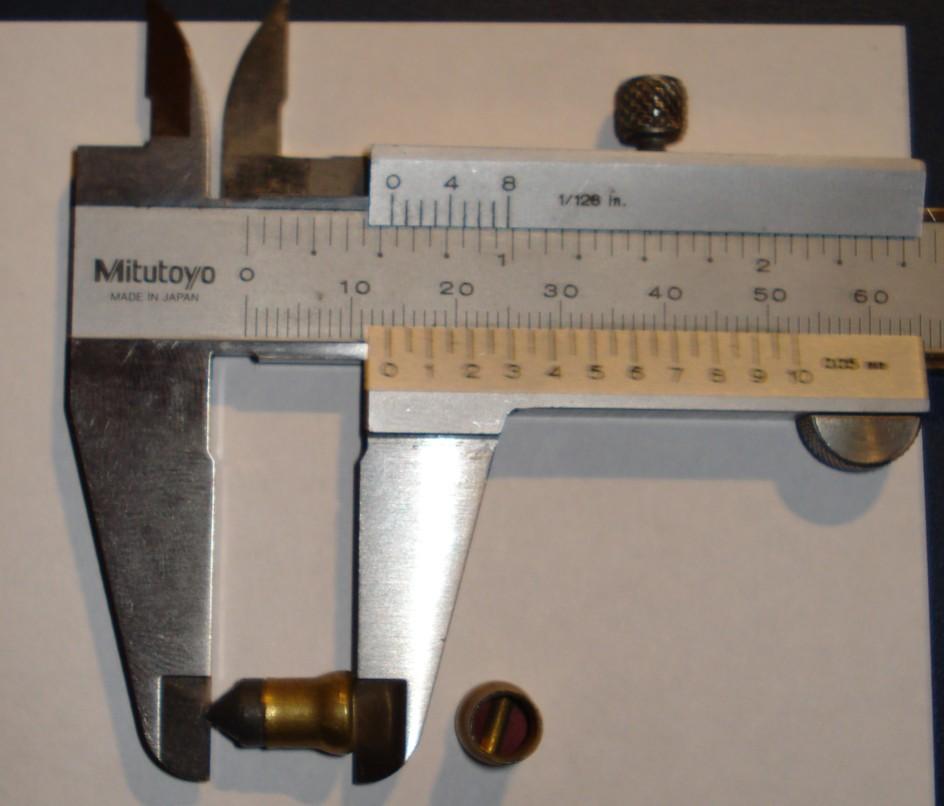 Comblain D.J.
This is a nice pepperbox made of a beautiful Damascus steel with 4 screwed-in barrels and with the ignition area protected by an anti-spitting shield.
This firing is done by a lower firing pin actuated by a ring, like in the MARIETTE pepperbox .
This gun bears the Liege acceptance stamp used from1846 to 1893.
It is also stamped D.J. COMBLAIN BREVETE on the lower part of the grip strap.
Dieudonné Joseph COMBLAIN was a gunsmith in TREMBLEUR, near Liege.
From 1850 to 1855, he registered eight Belgian patents one of which concerning improvements for this gun i.e to the revolving system of the gun.
He also worked on a two shot gun, on improvements to a gun with several hammers and only one trigger and on a needle pistol , with several shots and only one barrel.
GG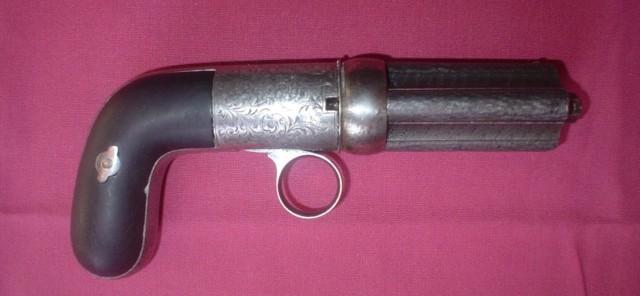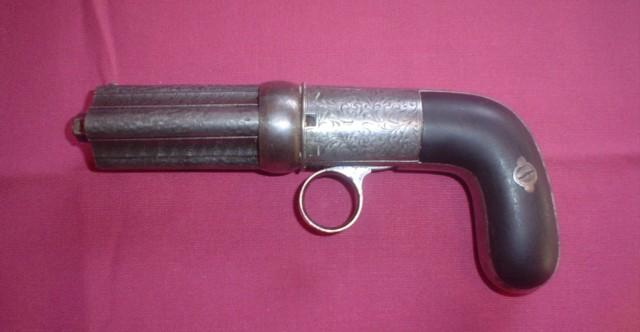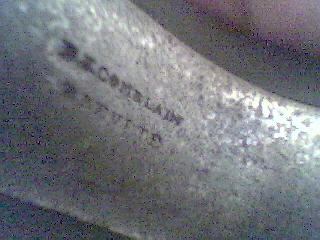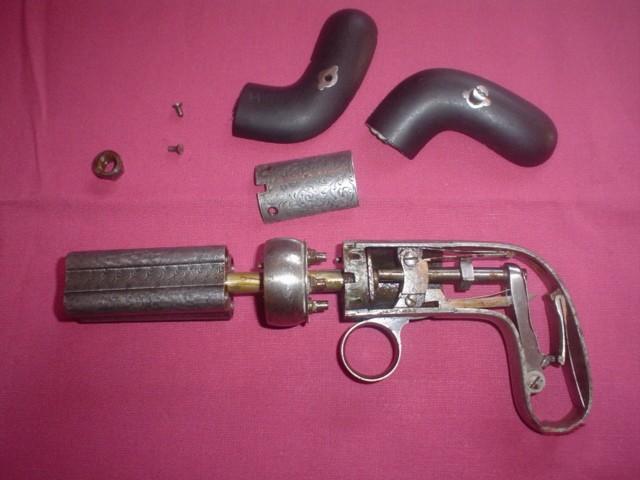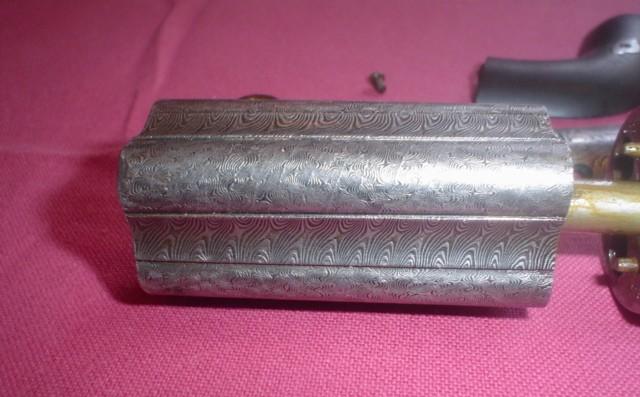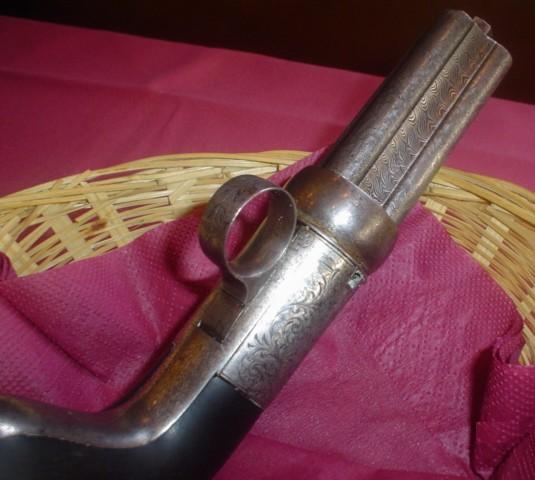 Comblain Dieudonné Joseph
Photos Littlegun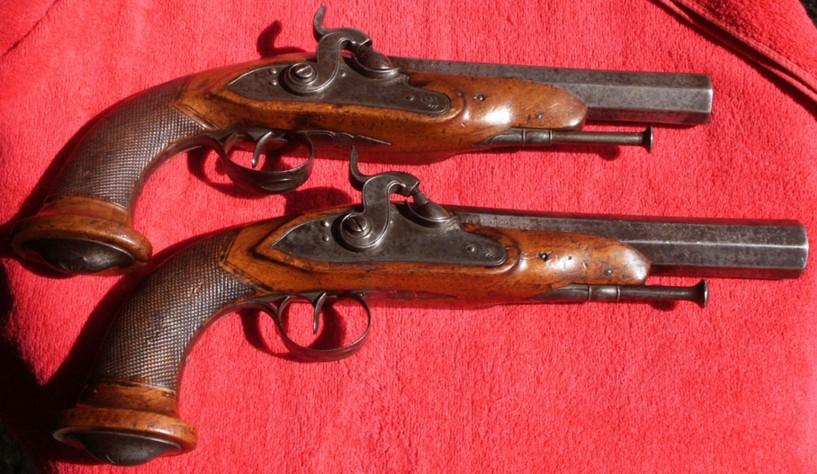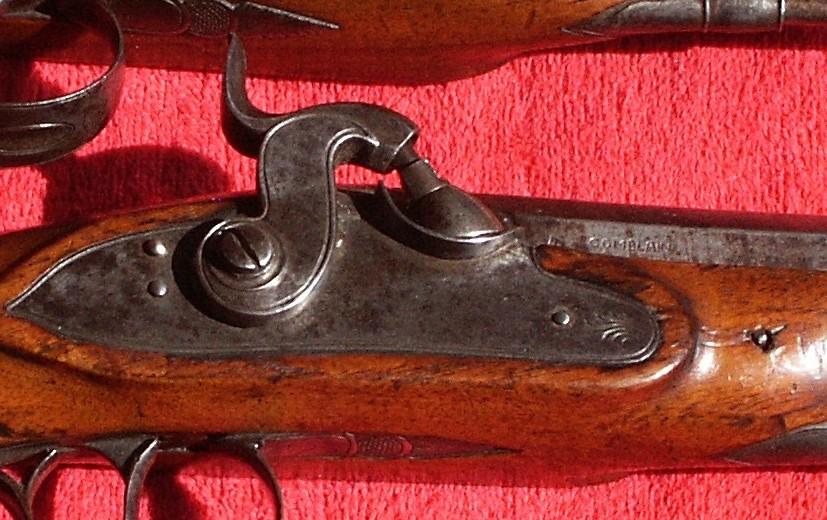 A revolver pinfire "breveté Comblain".
Here are some pics of a Comblain Pinfire revolver.
When the lever on the right side of the barrel lug is pushed down, the cylinder and the barrel can be removed from the cylinder pin for loading and unloading.
Serial # 1, Cal. 7mm, 7 grooves right hand twist.
Barrel lenght 86 mm, Total lenght 178 mm.
H.J.M.
Many thanks to H.J.M. for the photos.