Some of the most beautiful work of this craftsman, and many others, are in this book "Liège Gunmakers through their Work. 1800 - 1950".
For more detail see: LIEGE GUNMAKERS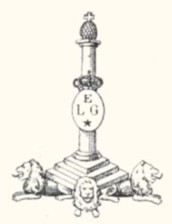 Closset Louis
The weapon
It is about a pinfire revolver of the Lefaucheux type. The frame was closed again using a higher band fixed at the console by cylindrical tenons/mortises.
The loading is practiced by a right side door opening thanks to the action of an internal spring.
Unloading is practiced using a metal rod with knurled head, sliding in a guide integrated into the console and maintained using a small leaf spring.
The cylinder (with six blows of calibre 12 mm *) is smooth.
The barrel is striped (*) and with sides. It comprises a front sight in barley grain raised to see the line of sight once the armed hammer!
The carcass is fixed at the block-barrel by a large knurled capscrew facilitating disassembling.
The metal stick is supplemented by two plates in horn moulded (*) in style Louis XV. They are connected by a screw and two rivet washers to ears.
The stick ends in a ring of suspension and its screw fixed in the metal stick.
* nonvisible on the photographs
Punches
The weapon carries the lawful punches of the proofhouse of Liege, namely:
ELG on star in a vertical oval: final acceptance, of use of 1846 to 1893.
X spangled: countermark of the controller post 1877.
Period of manufacture: between 1877 and 1893.
Marks
L in a circle: this type of mark was used by the arms manufacturer of Liège CLOSSET Louis who was registered with the proofhouse of Liege of 1896 to 1921. It is however only one assumption because the dates of activities seem to me late compared to the dates of the proofhouse.
In spite of that weapons pinfire were manufactured in LIEGE to the surroundings of 1914, nothing is not thus impossible.
JJ - AF or AE AB?: Not very readable letters, which are marks of not identified subcontractors.
GG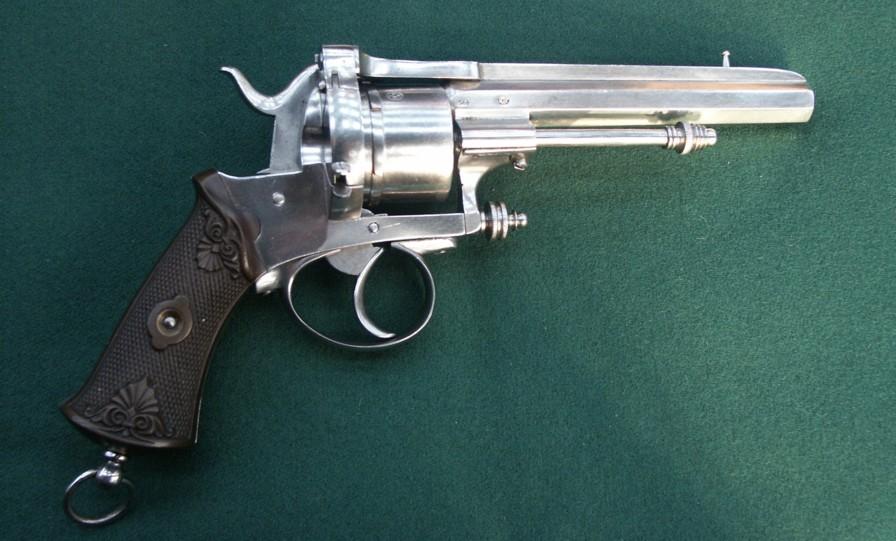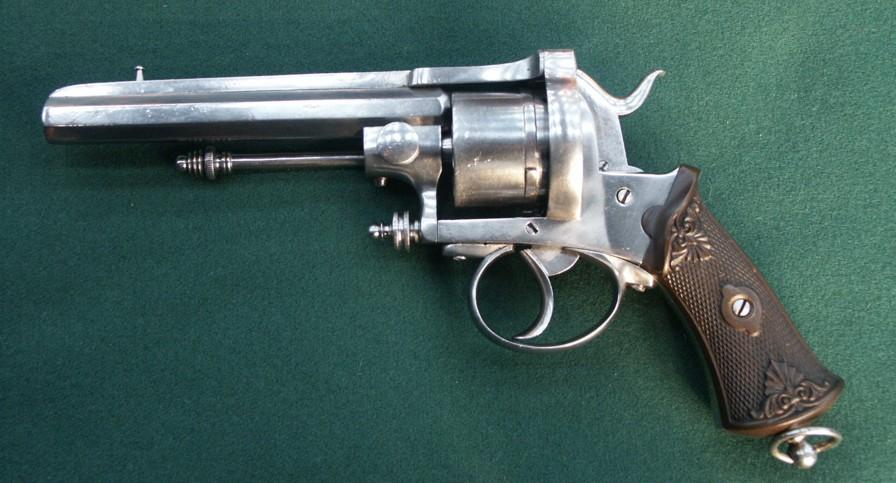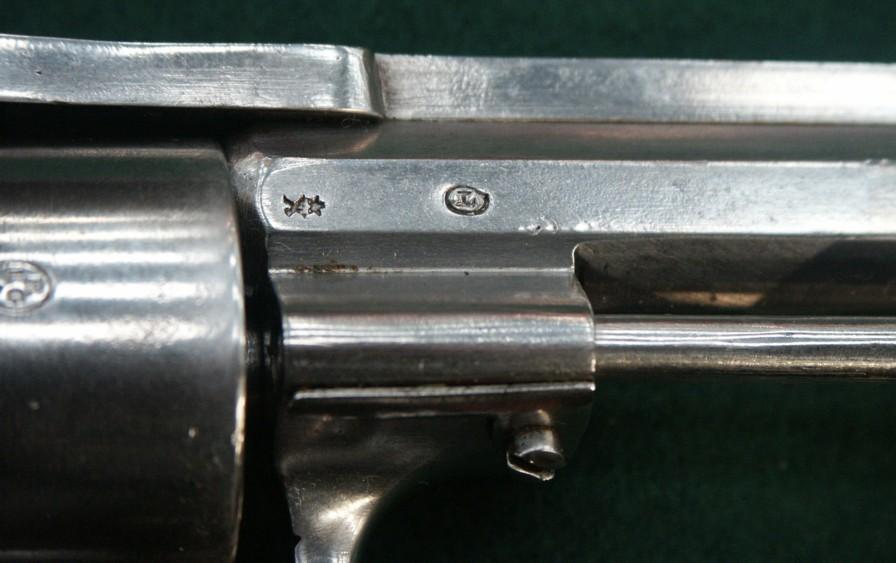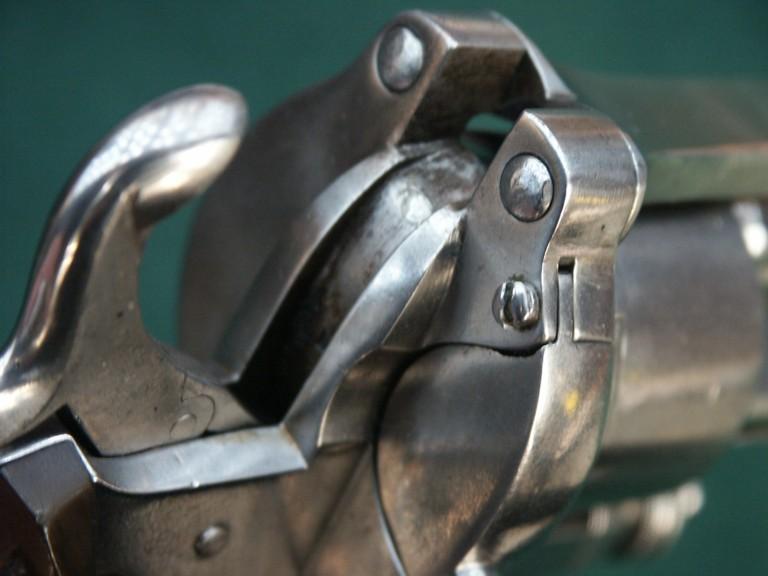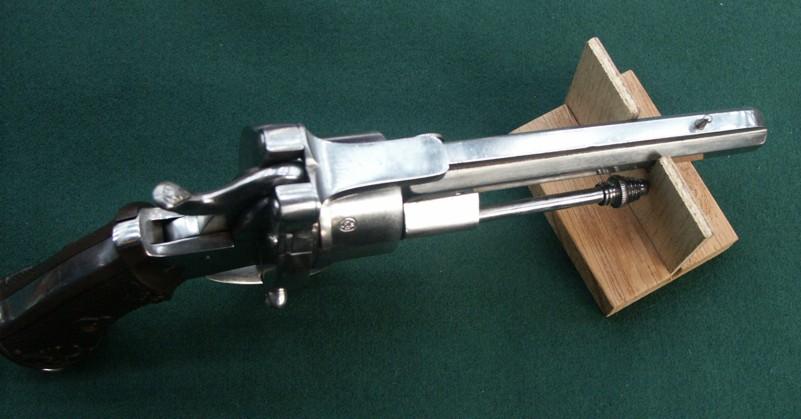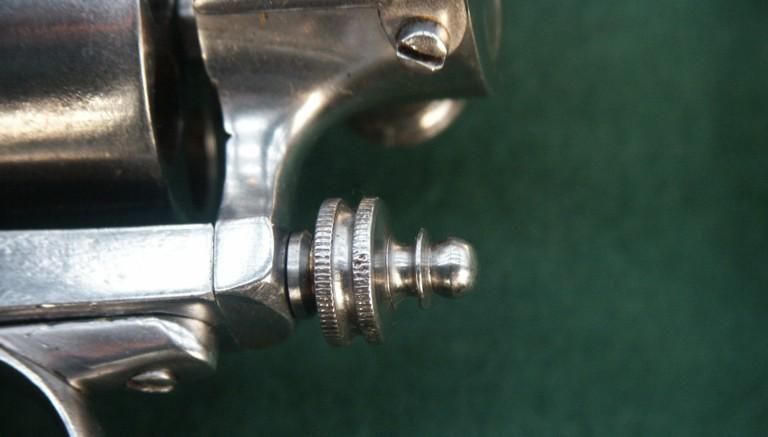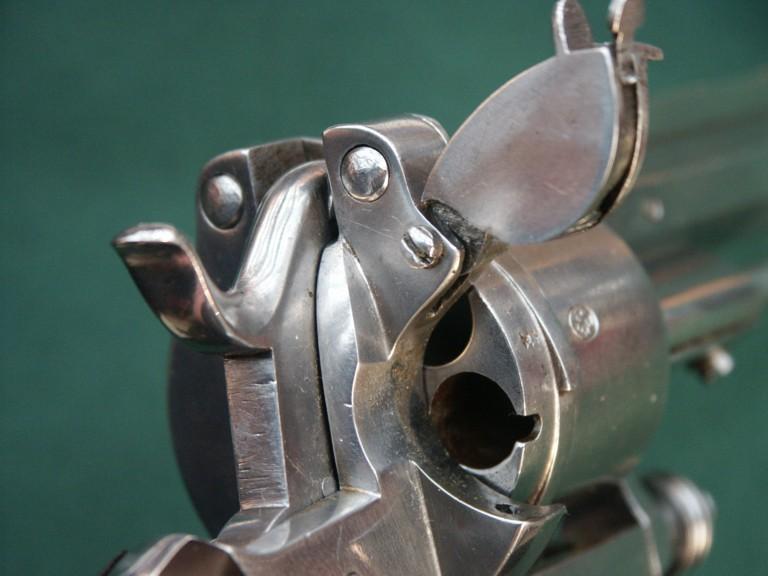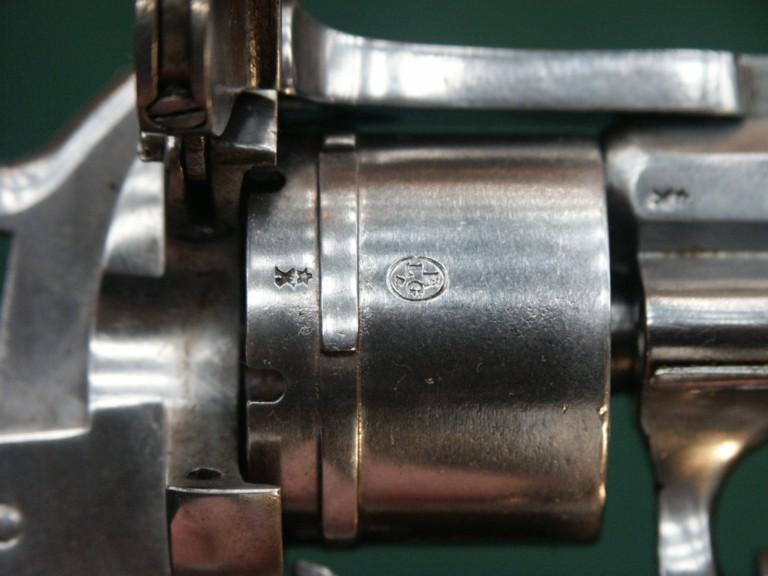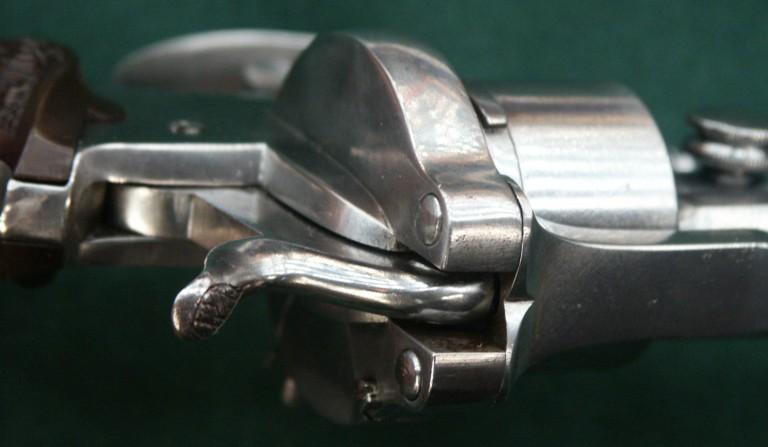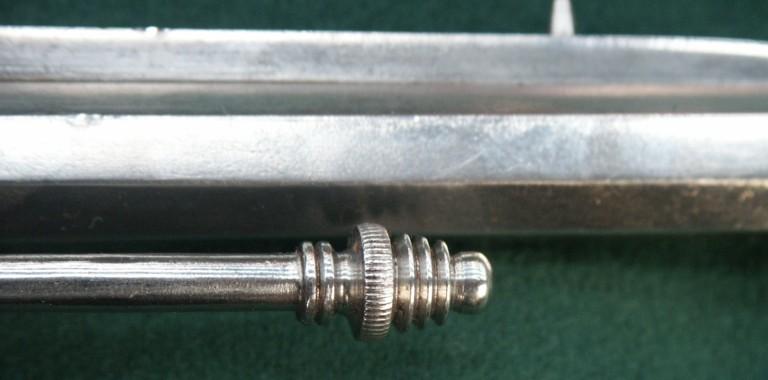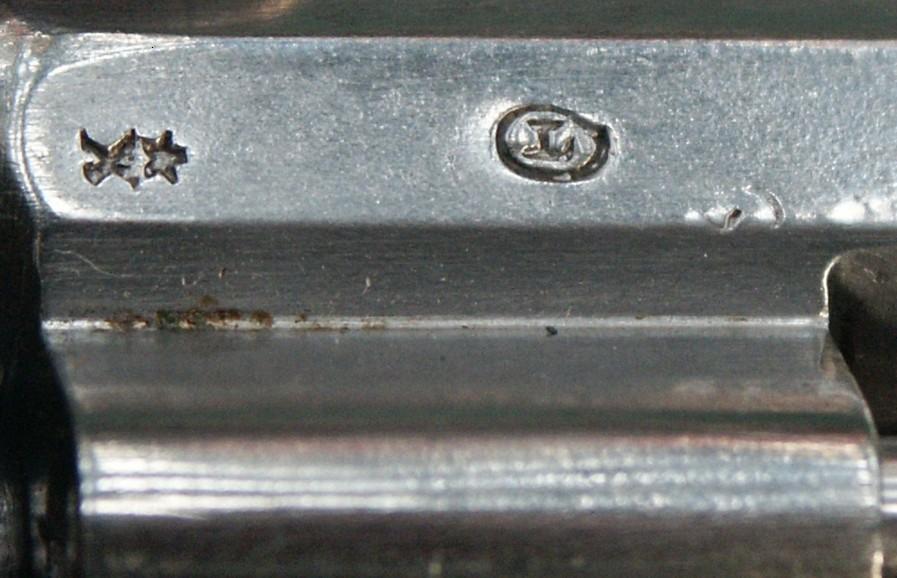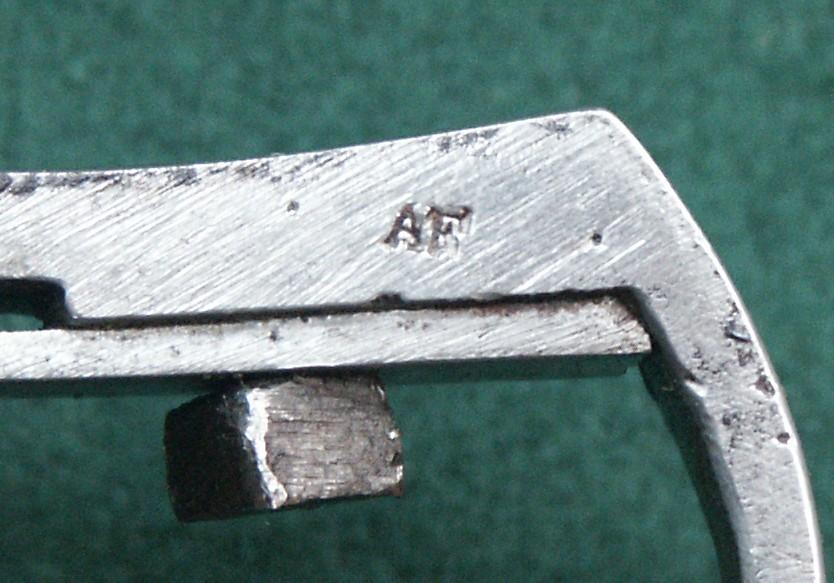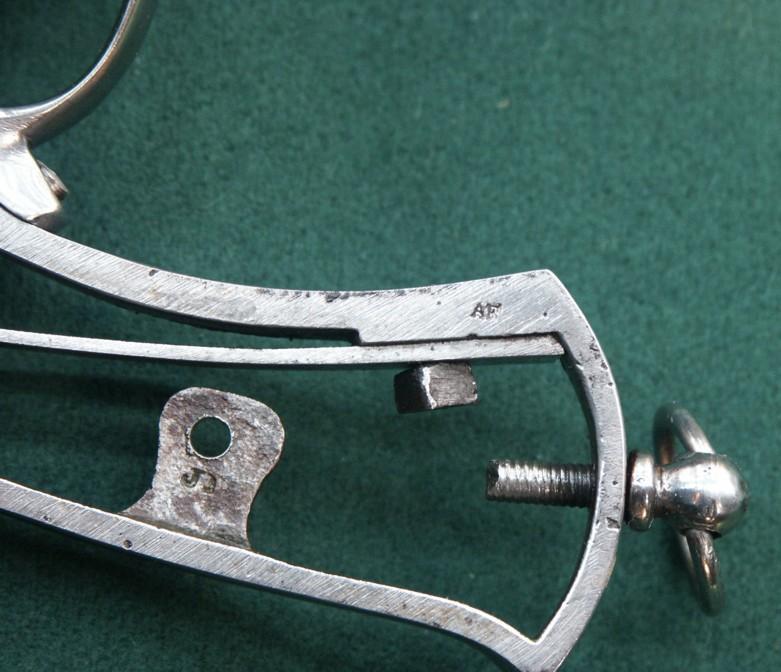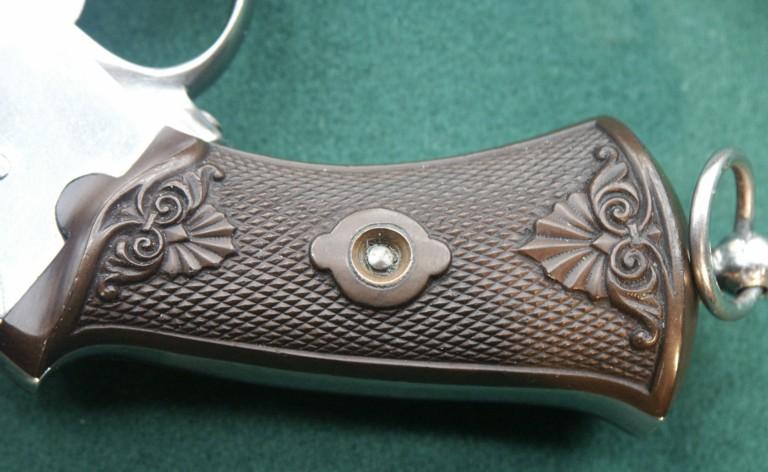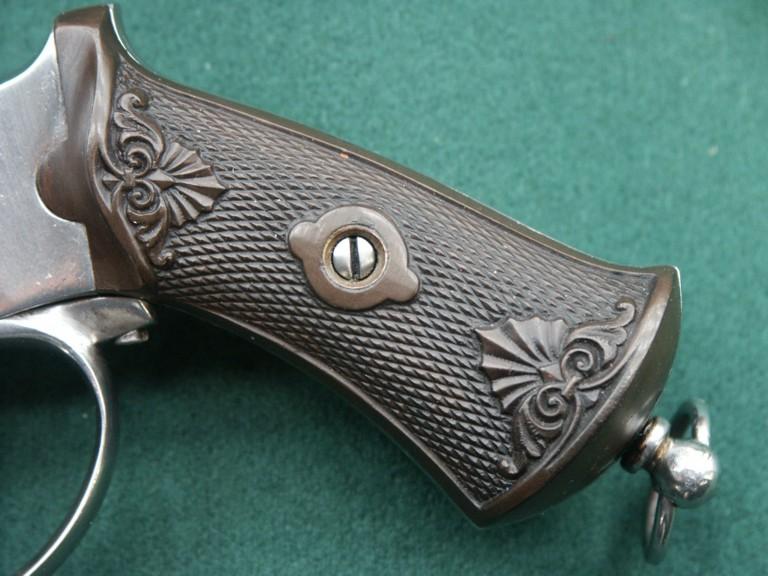 Back to "IDENTIFIED CRAFTSMEN"