Some of the most beautiful work of this craftsman, and many others, are in this book "Liège Gunmakers through their Work. 1800 - 1950".
For more detail see: LIEGE GUNMAKERS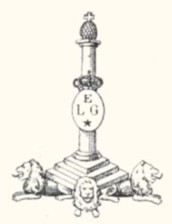 Louis BRANCQUAERT
Shotgun to the small game (pigeons), with central percussion and external hammers.
The juxtaposed barrels are of gauge 10 (20 mm3) .Il acts of a rifle top break, closing is with double bolt and the lever between the hammers. The engraved locks of "rosettes" are of type "behind". The stick in walnut would be with English.
The weapon carries the punches of the proofhouse of LIEGE, namely:
ELG* in a crowned oval: final acceptance post 1893.
Peron: inspection post 1853.
EL in English letters: provisional test, of use of 1852 to our days.
10 C in a rhombus: gauge, of use of 1898 to 1924.
AB*: countermark of the controller, of use of 1877 to our days.
The weapon also carries the inscription "MODELS N° 5 BRANCQUAERT PIGEON" it thus acts of a rifle intended for the shooting with the alive pigeons, sport very snuffed at the beginning of the XXe century. BRANCQUAERT Louis was the person in charge for a manufactory bearing its name and located in BRUSSELS, avenue of the Hippodrome, 202 about 1903 (see extracted from its catalogue in enclosures). It comes out from this catalogue that he had a speciality of weapons for the shooting with the pigeons.
GG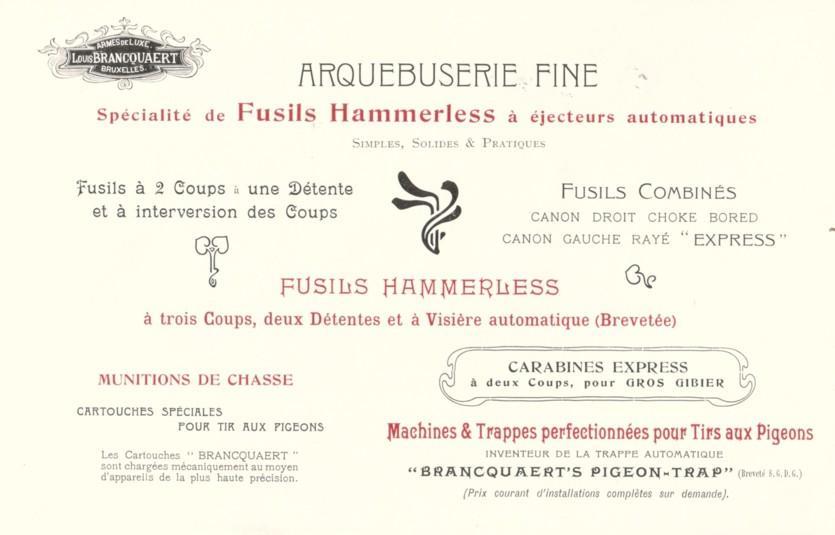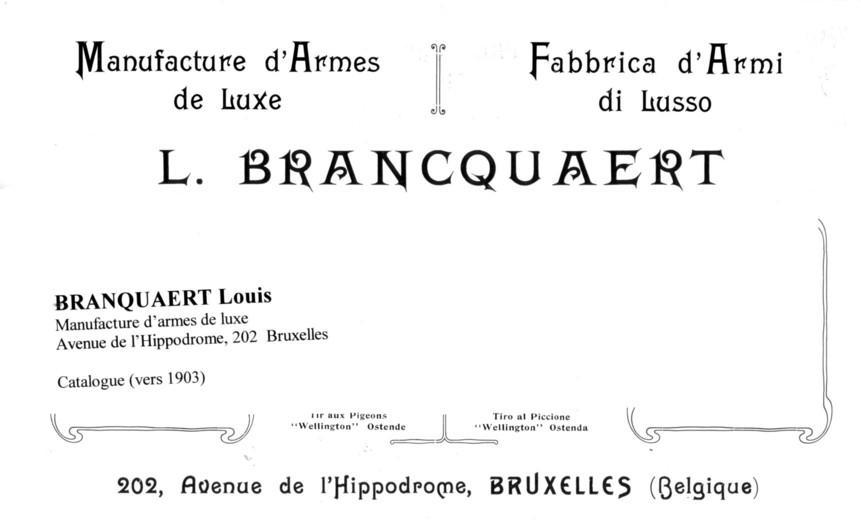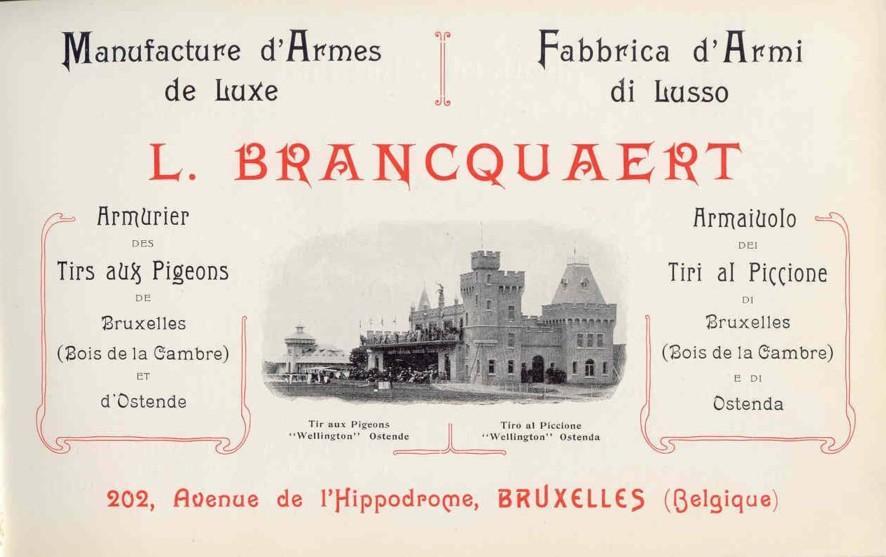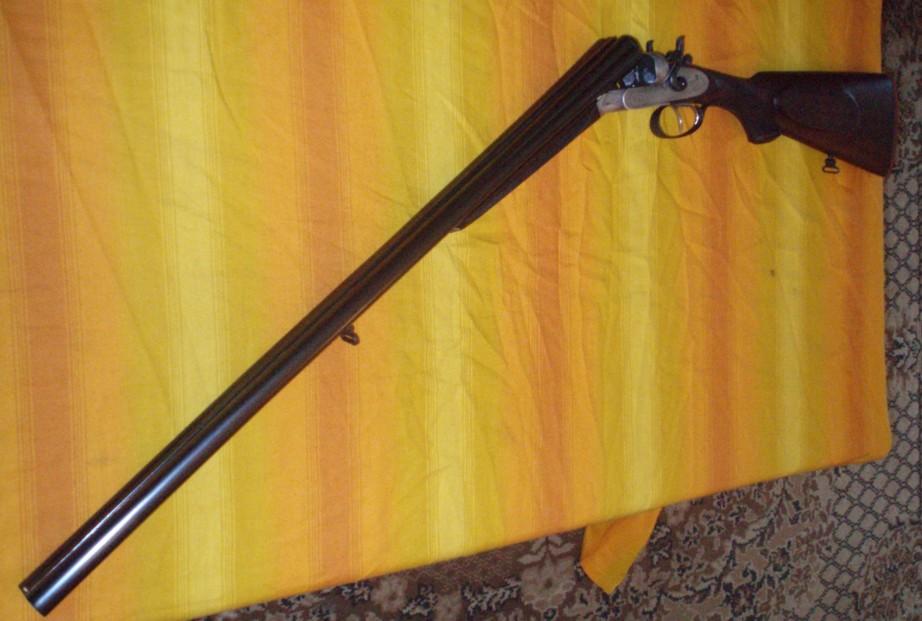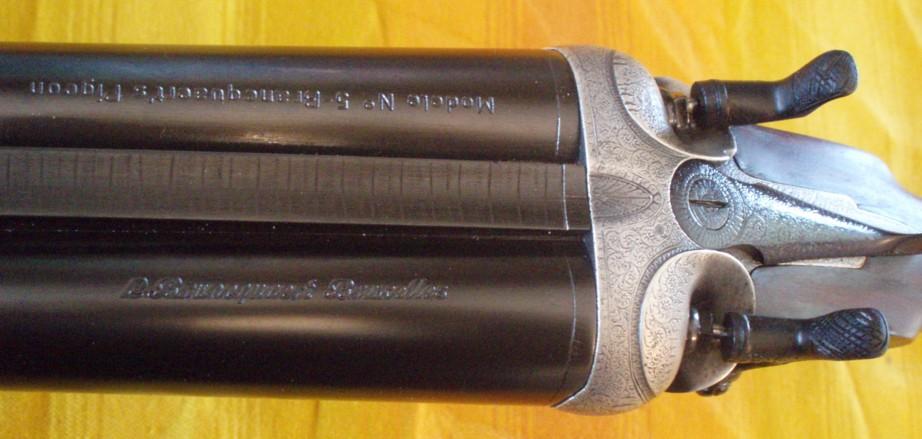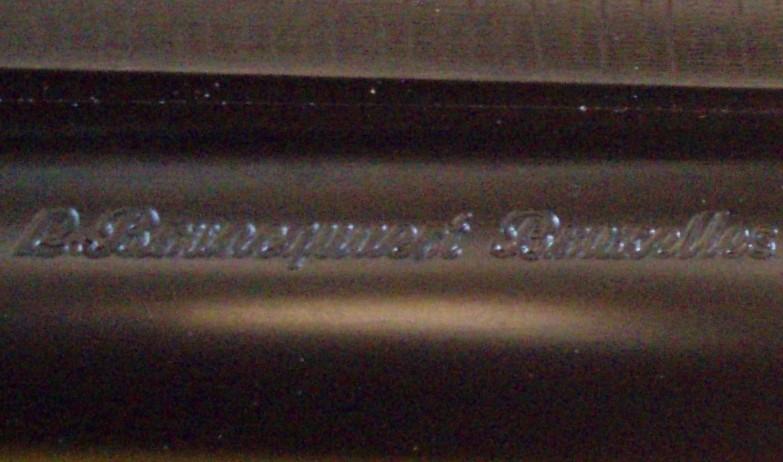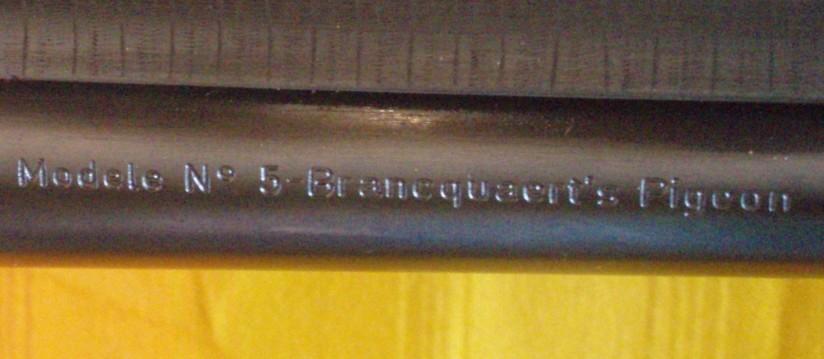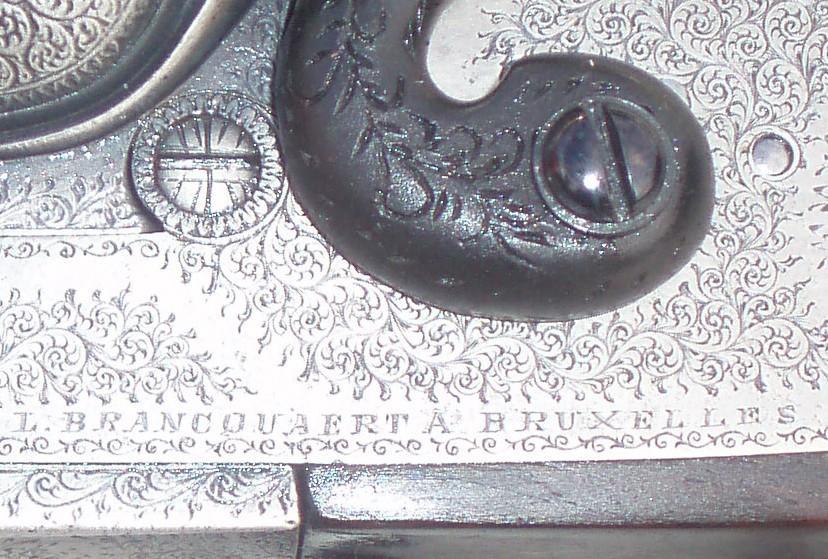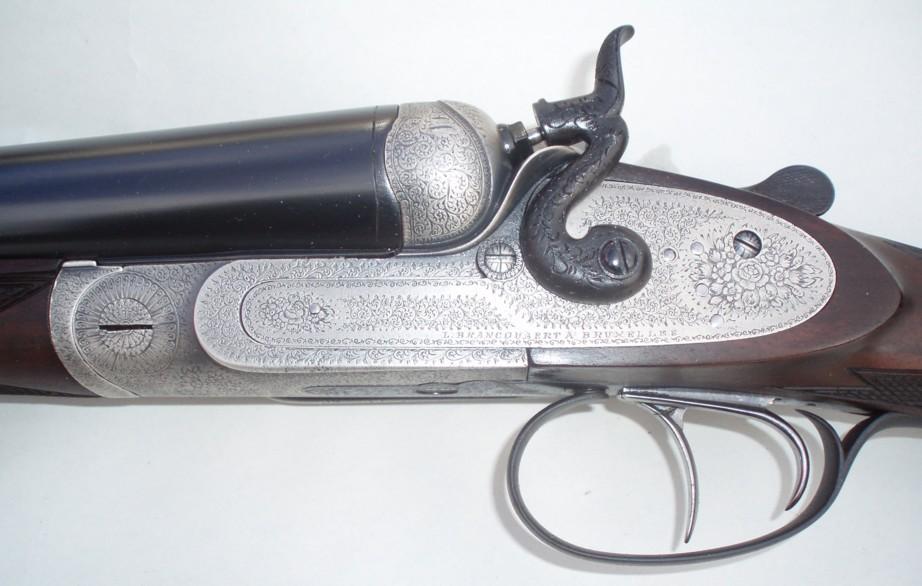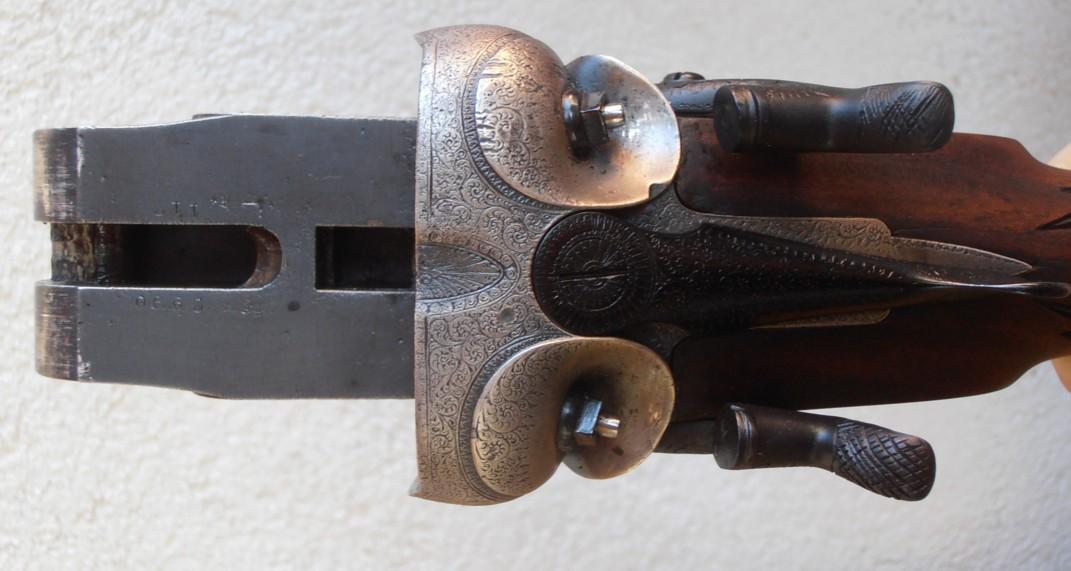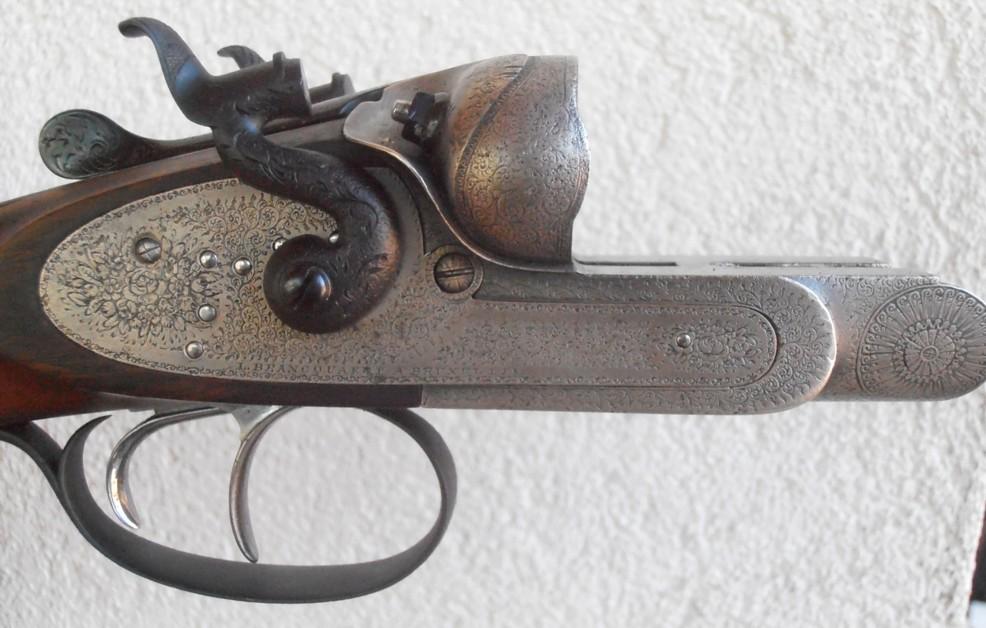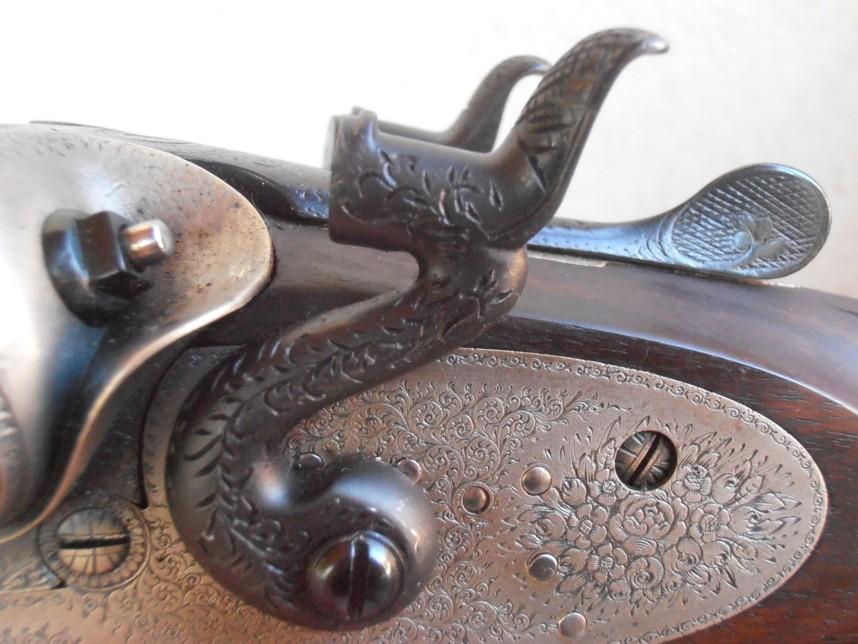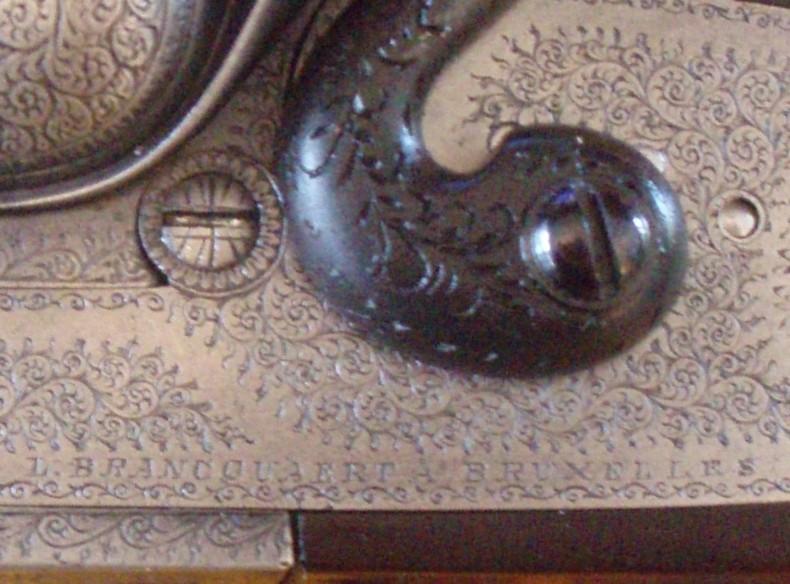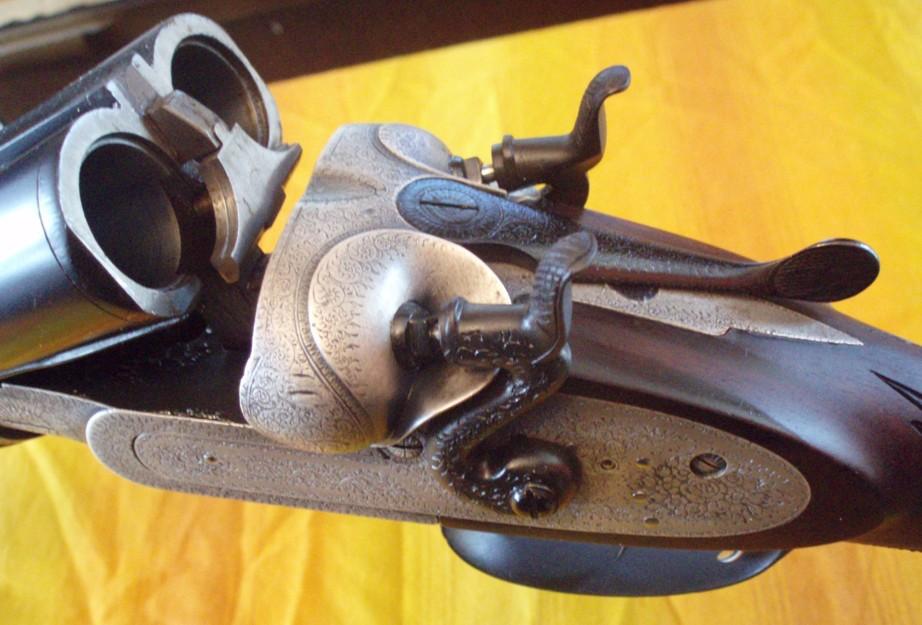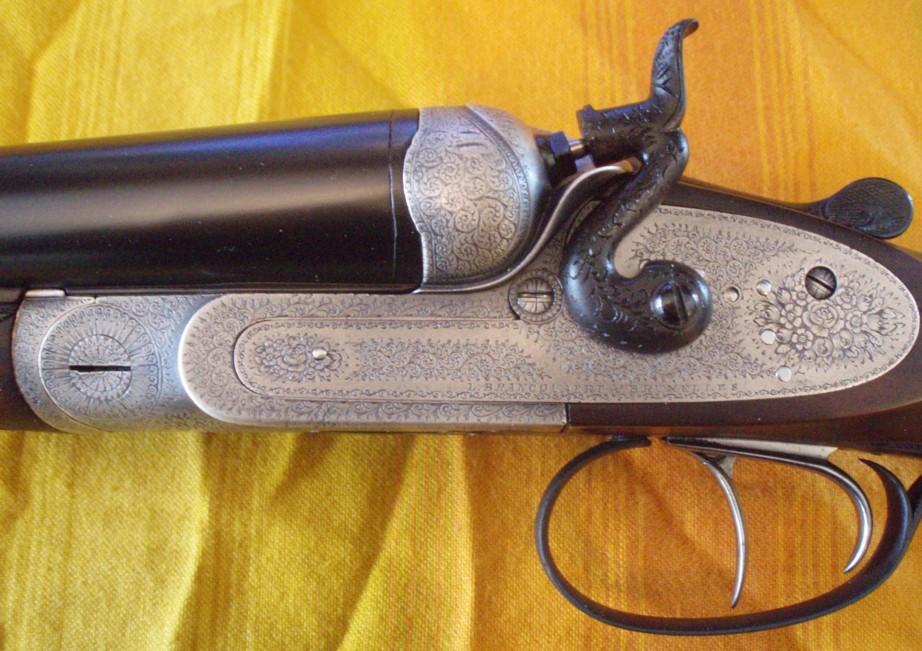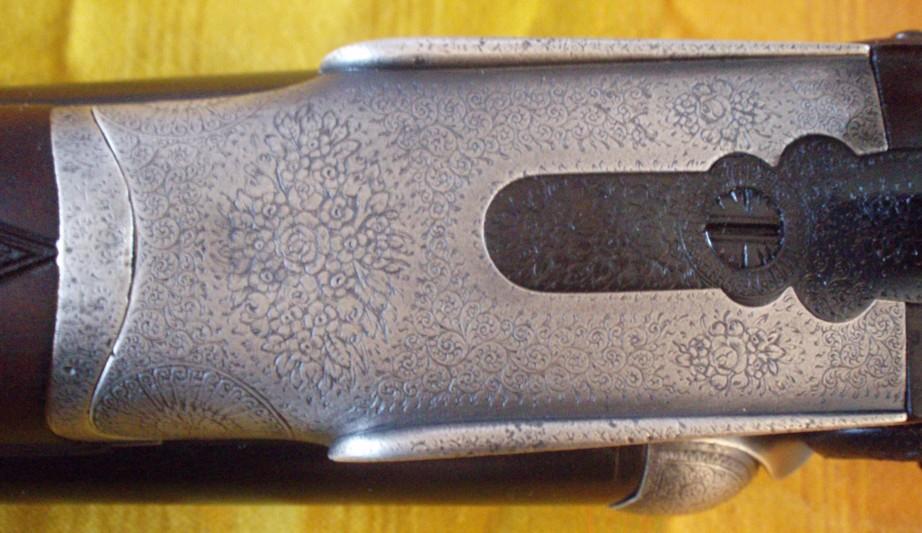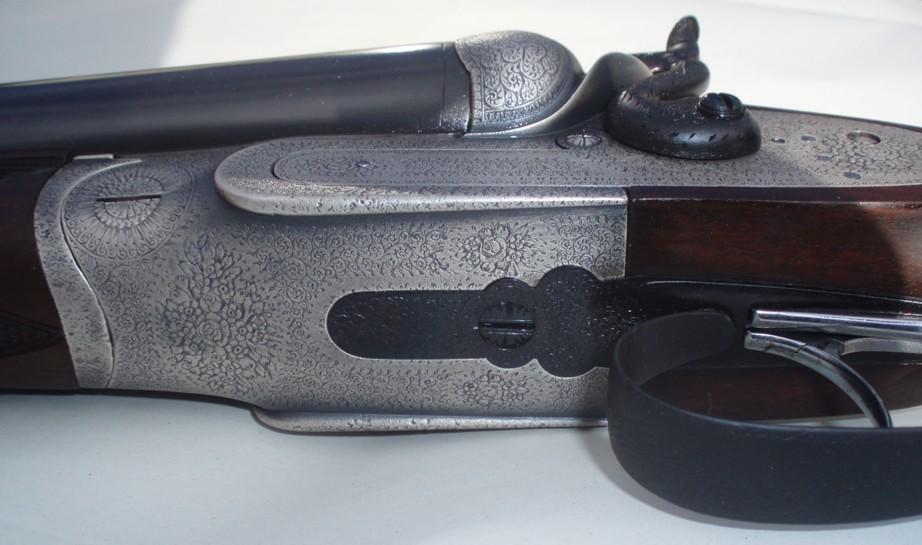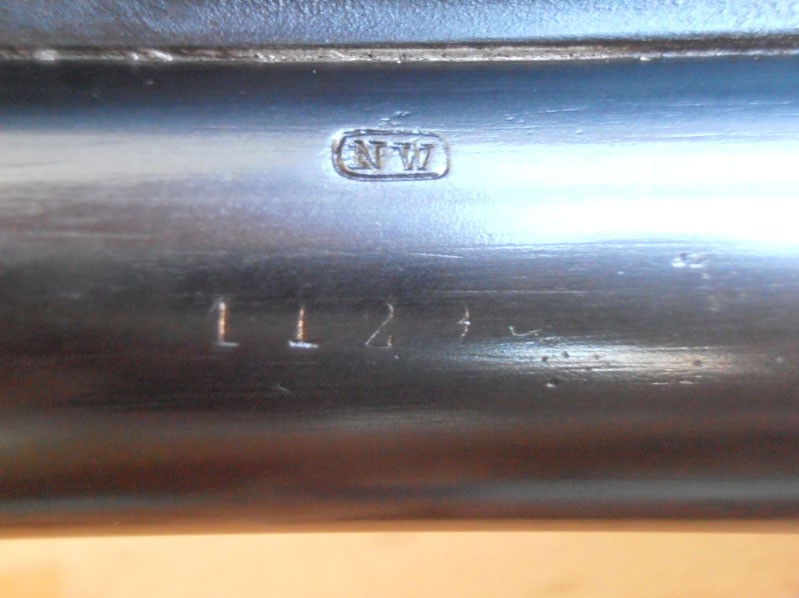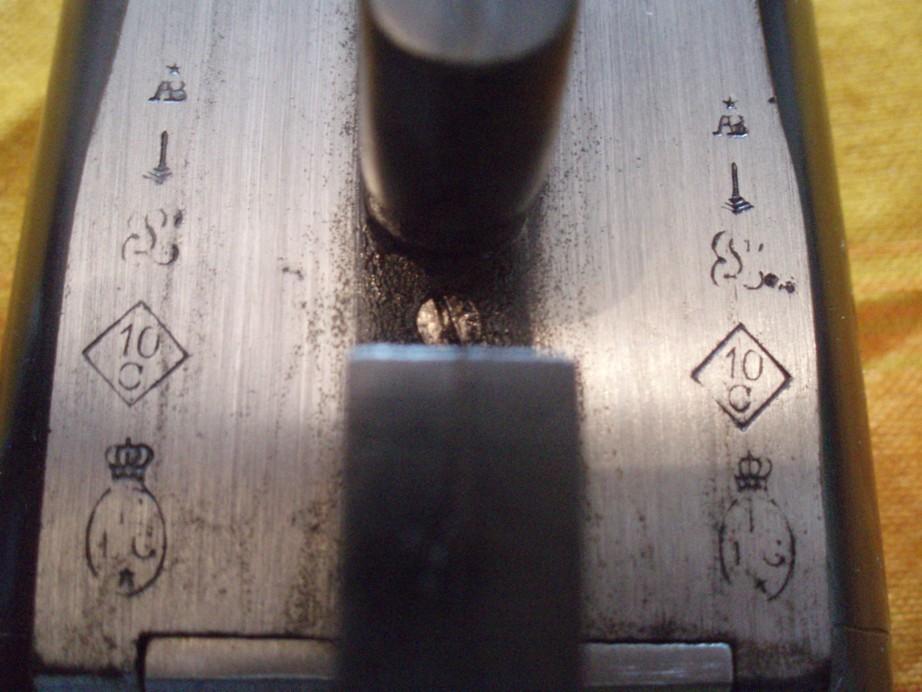 Louis BRANCQUAERT
Shotgun to juxtaposed unrifled bores gauges 12, with central percussion and automatic ejectors.
The lock is of hammerless type with key of opening "Top lever".
Engraving with English is in soft face.
(See illustration in appendix of a similar weapon)
Markings are those of the manufacturer Louis BRANCQUAERT Avenue de l'hippodrome, 202 in BRUSSELS (see details on the site).
Mark LB PATENT (Louis Brancquart patented) on the rocker indicates that it is about a house production of our arms manufacturer and not a copy GREENER - ANSON or HOLLAND-HOLLAND.
COMPRESSED STEEL is of course the type of steel used
Time of manufacture: the dates of punches indicate a manufacture between 1898 and 1910.
GG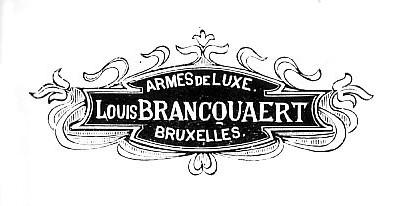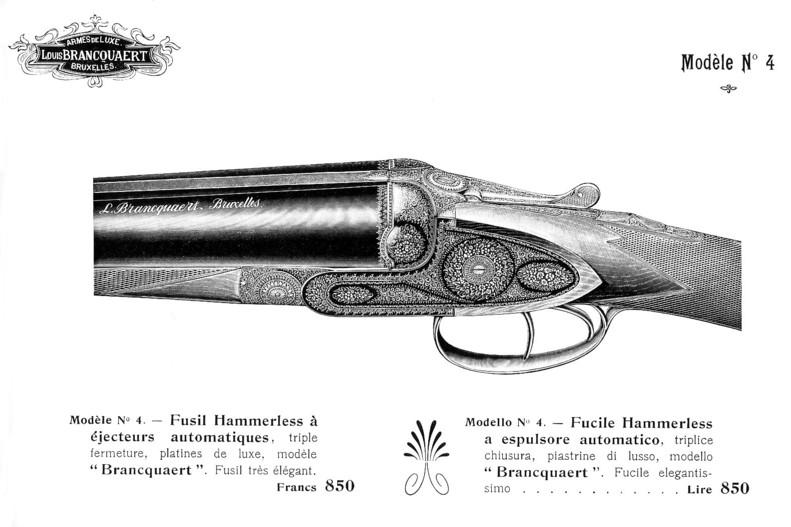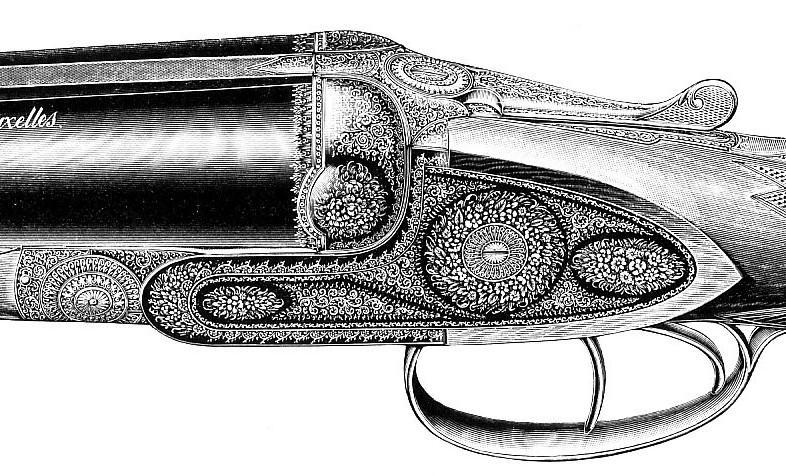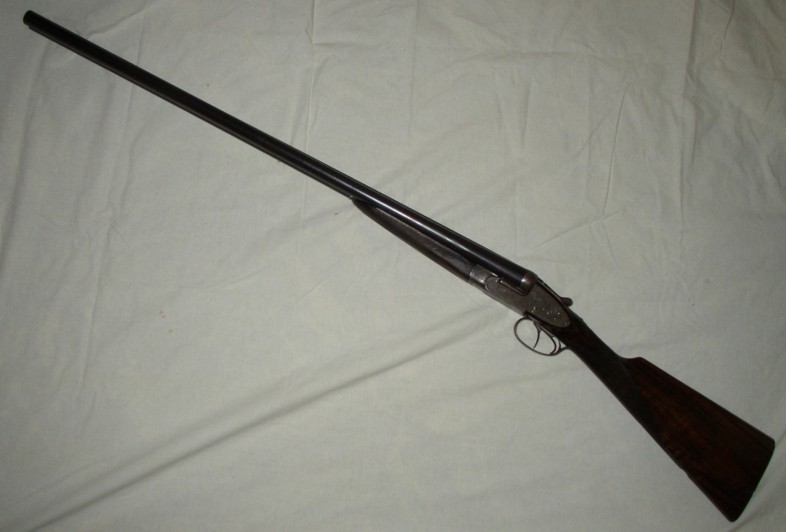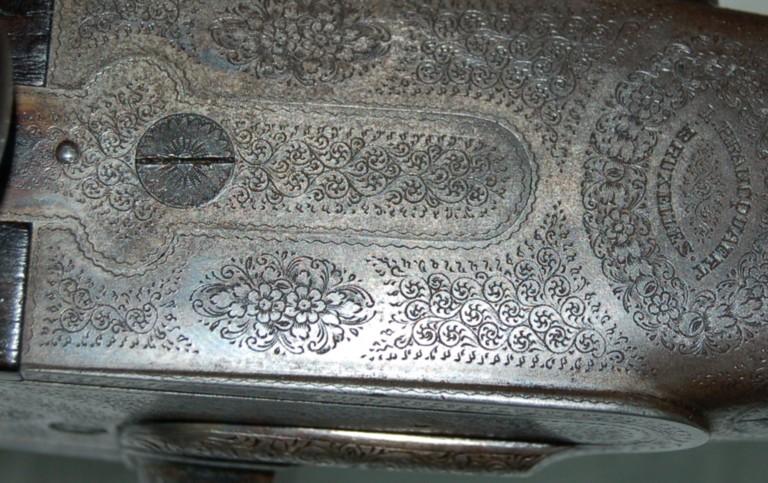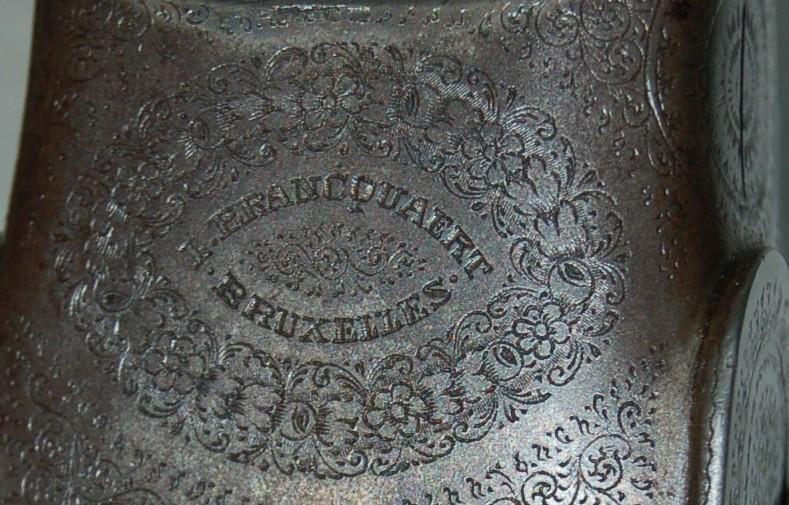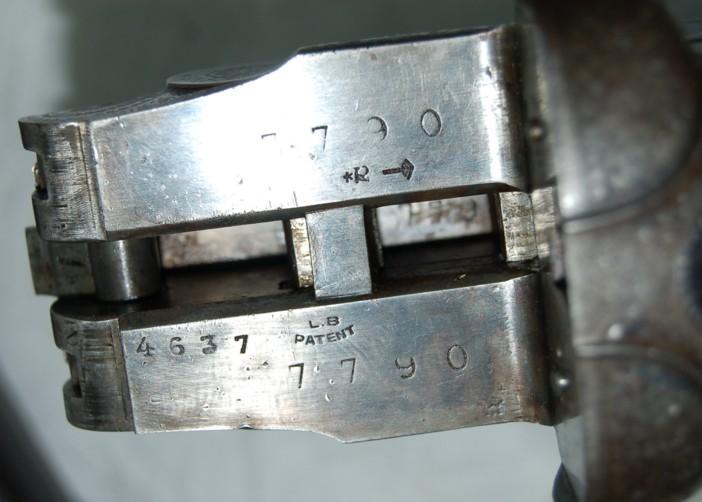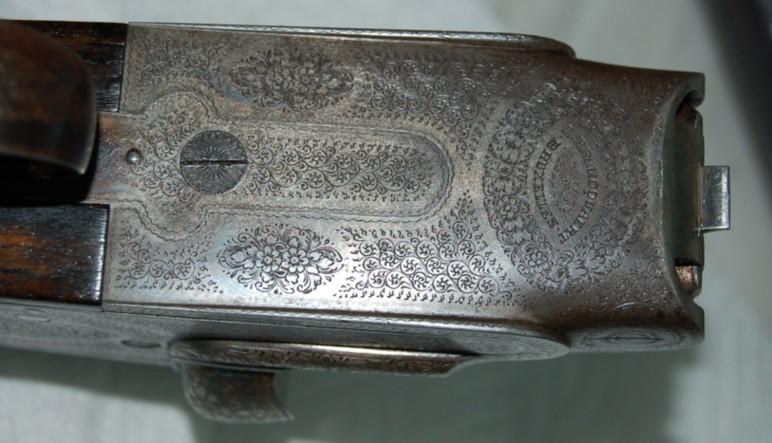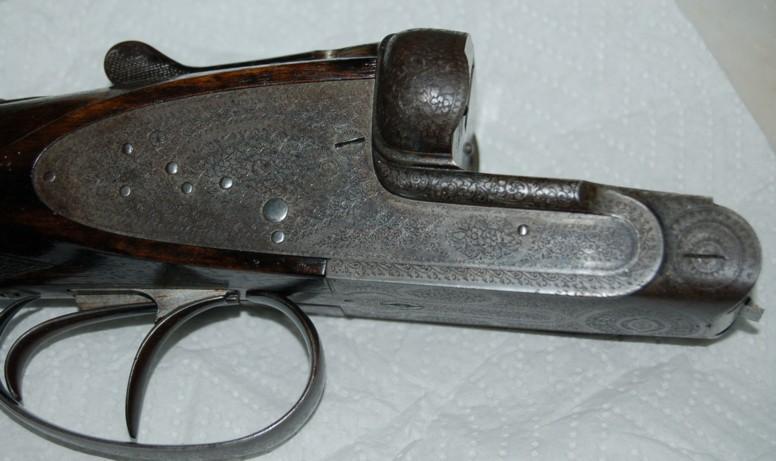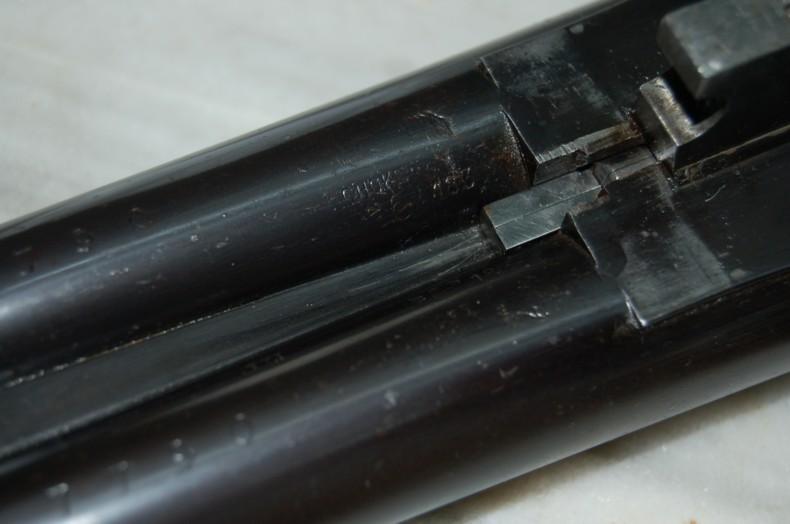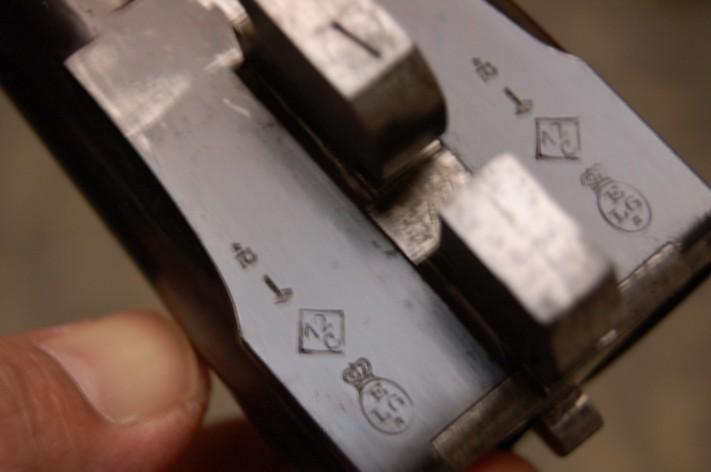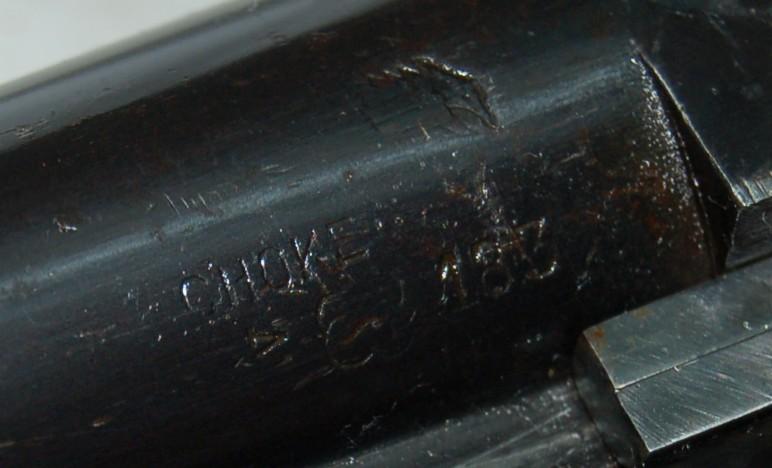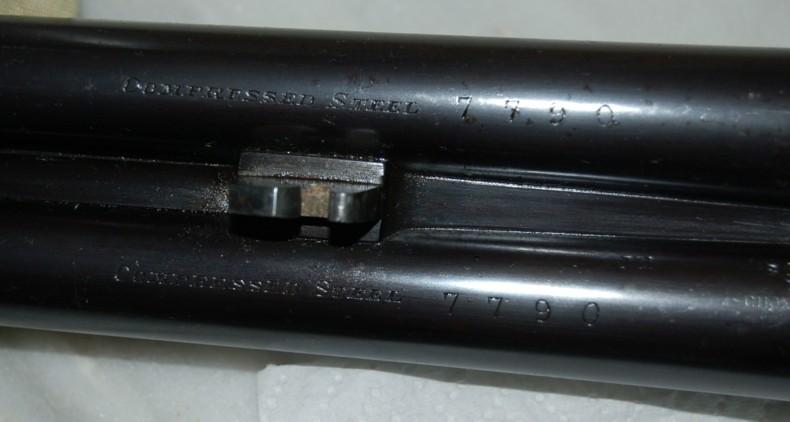 Brancquaert Louis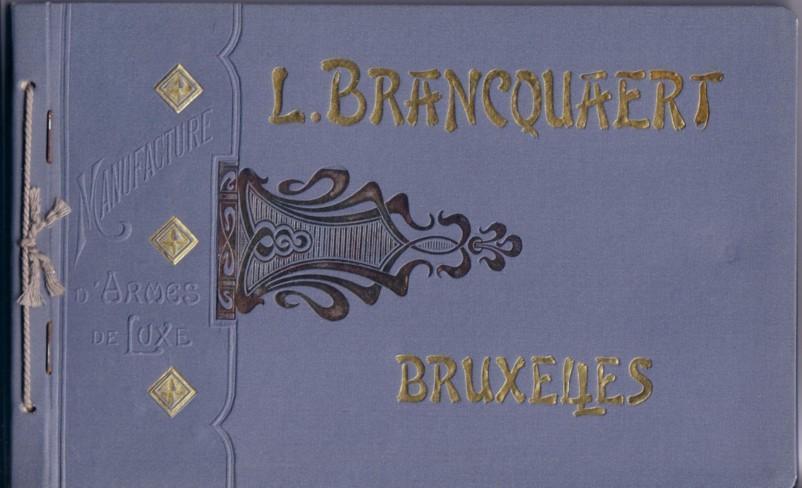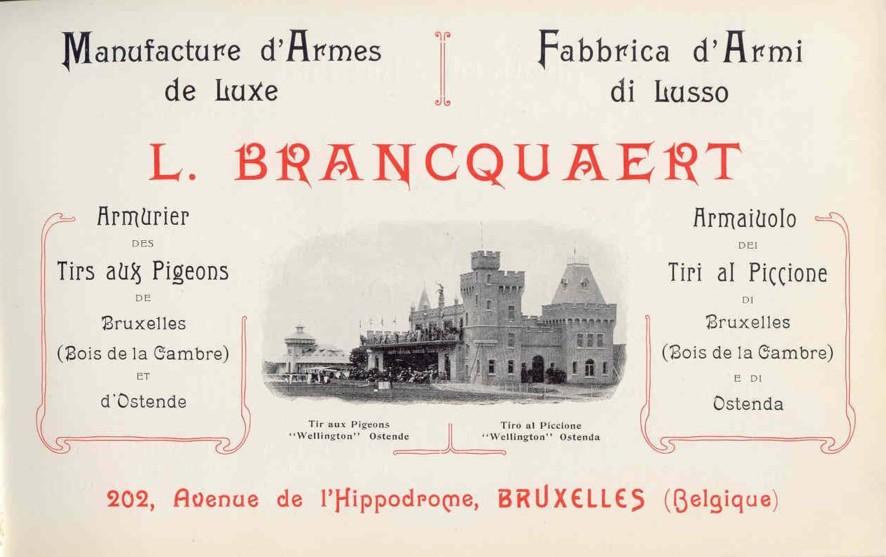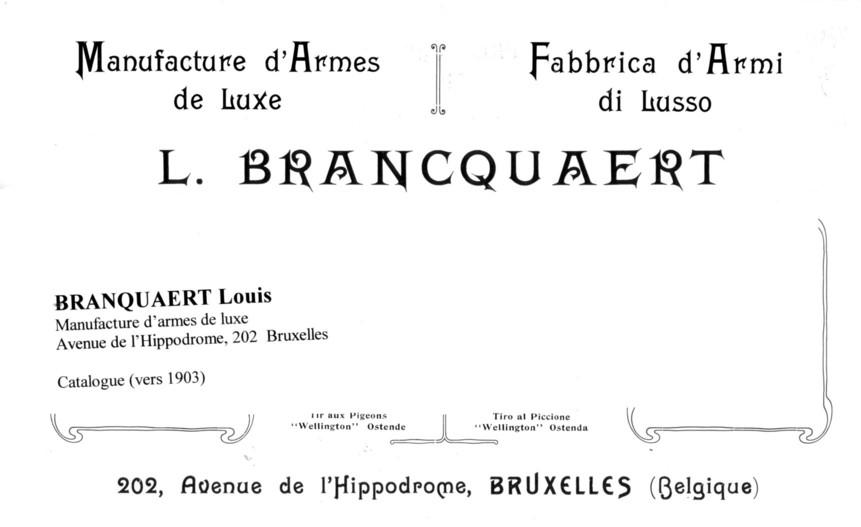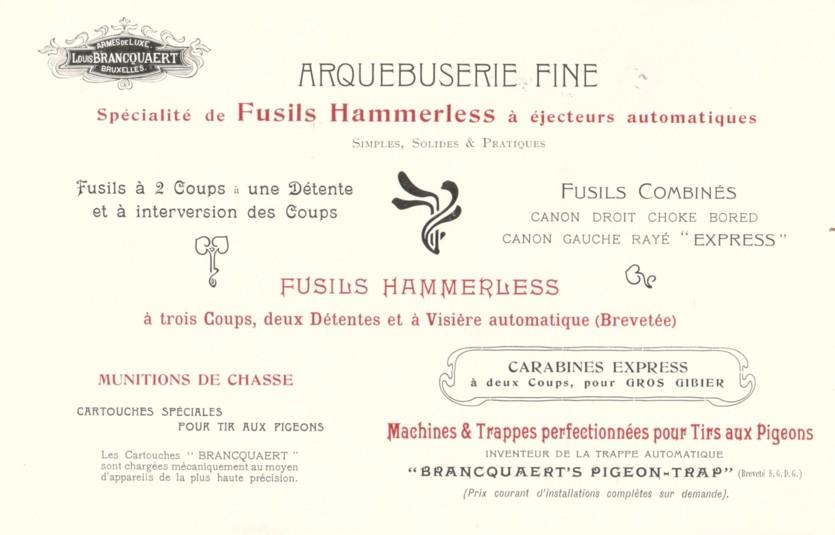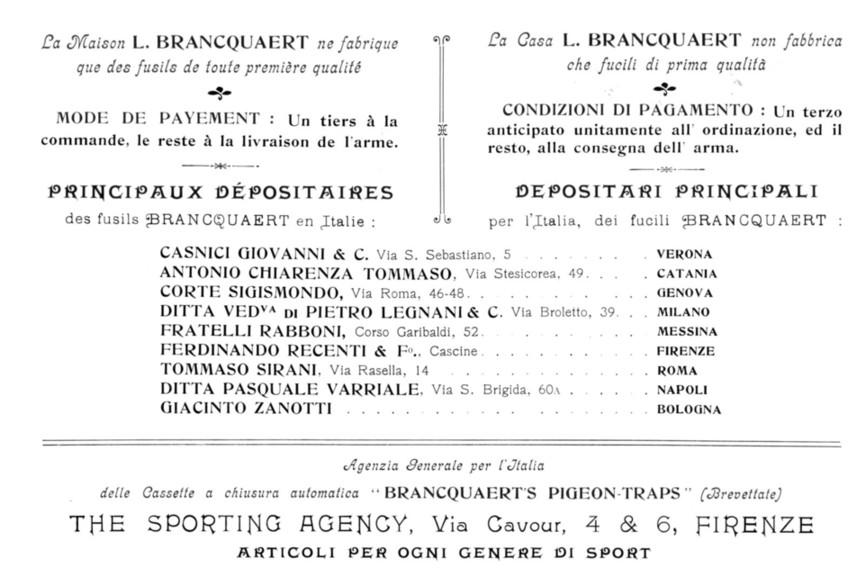 Many thanks to Geno Charcot (Saint Petersburg) for the picture.