Some of the most beautiful work of this craftsman, and many others, are in this book "Liège Gunmakers through their Work. 1800 - 1950".
For more detail see: LIEGE GUNMAKERS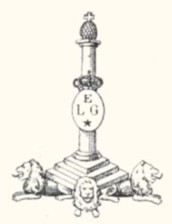 Bischop Pierre
Standard rifle Martini-Henry (gauge?).
Model with lever of trigger guard. This weapon seem to have in more one bolt with the lever!?
Punches
R (large) crowned: rifled bore, of use from the 30/01/1894 to 1968.
PV under drawn up lion: test with the powder lives without smoke since 1898 (1903 following of other sources).
Spangled BB: countermark of the controller post 27/01/1877.
Peron: inspection post 16/06/1853.
ELG on star in a crowned oval: final acceptance post 11/07/1893.
Markings (under reserves)
PB in an oval: Bischop Pierre, manufacturer of weapons initially in Liege, street Behind the Market, then with Herstal, Broad street Sees, 553 and then 43, could be the manufacturer.
"LG Bté" under crown: Gilliquet Lambert, arms manufacturer with Cheratte, holder of 3 patents*, deposited between 1894 and 1913, relating to improvements with Martini rifles, could be the inventor of an improvement to the Martini system which the photographs don't make it possible to see. (Maybe the bolt of the lever!?)
(*) - A Martini rifle with visible hammer and automatic carry-cartridge.
- Rifle or carbine Martini, with visible or invisible hammer, opening and ejecting the cartridge automatically.
- Rifle or carbine Martini with visible or invisible hammer.
HPH

Pierre Bischop
This is a gallery/parlor rifle of the WARNANT system, with a short tilting breech.
The gun is probably of 22 Rimfire caliber .
The barrel is octagonal.
Pistol-grip stock.
Fancy scroll trigger guard .
Stamps of the Liege Proof House, namely:
Star/ELG in an oval: final acceptance, used from 1846 to 1893.
Star/R : counter mark of the controller, post 1877.
Period of manufacture: between 1877 and 1893.
Other marks
N in a circle: could be the mark of the barrel manufacturer.
In any event, it could be a product of:
NOIRFALISE or of Nicolas NICOLET-DUPONT both from Fraipont.
P. BISCHOP BREVETE: is the mark of the inventor: Pierre Bischop, Arms manufacturer
rue Derrière la Halle, in Liege (1890) then in Herstal, 553 rue Large Voie.
Between 1890 and 1895, he registered seven patents including one for a parlor a rifle.
Unfortunately without this patent, it is impossible to say what differentiates the WARNANT rifle from the BISCHOP rifle which is very similar.
GG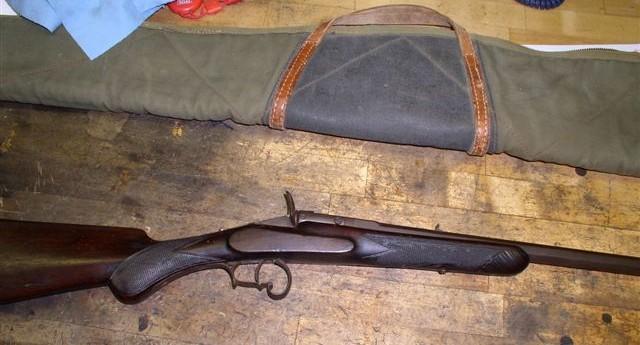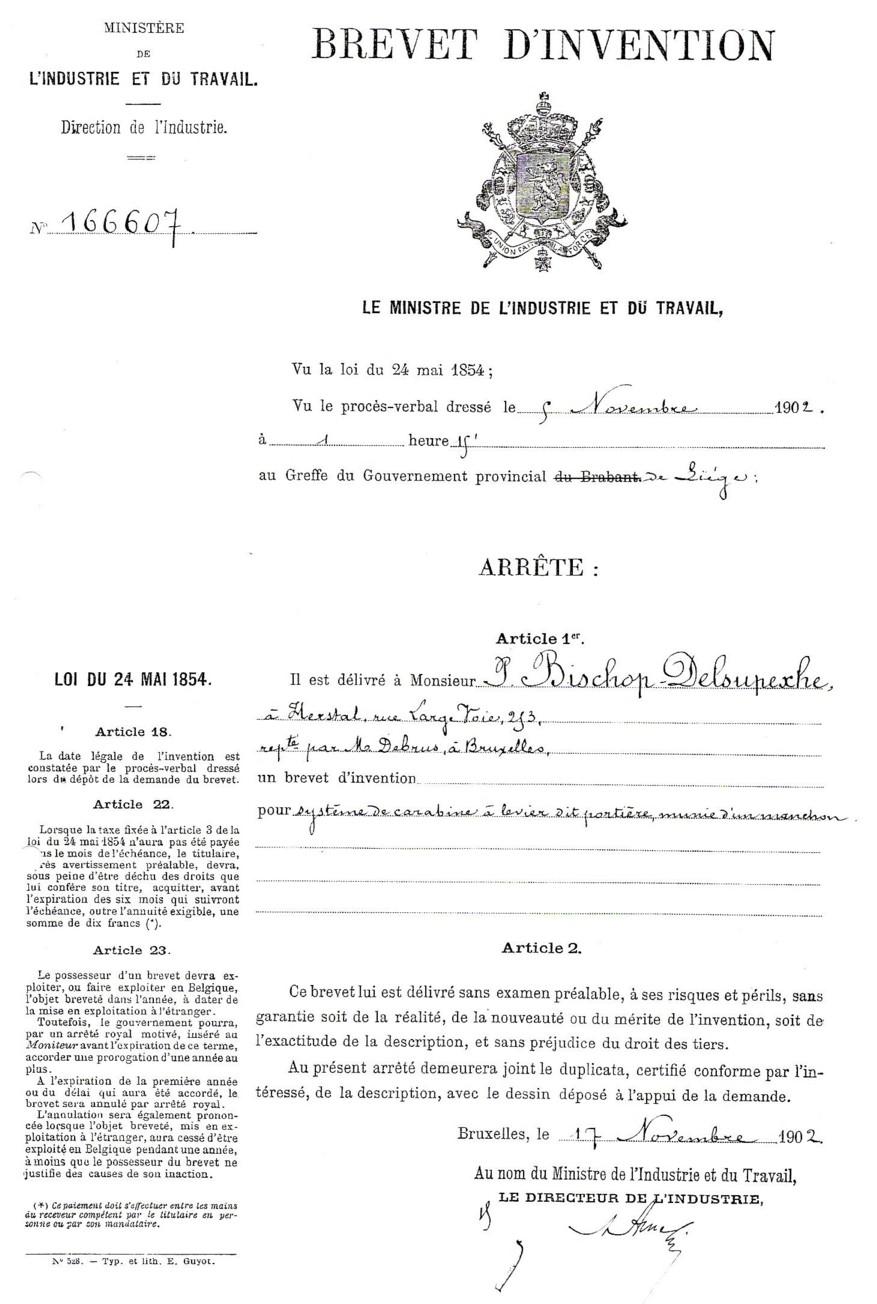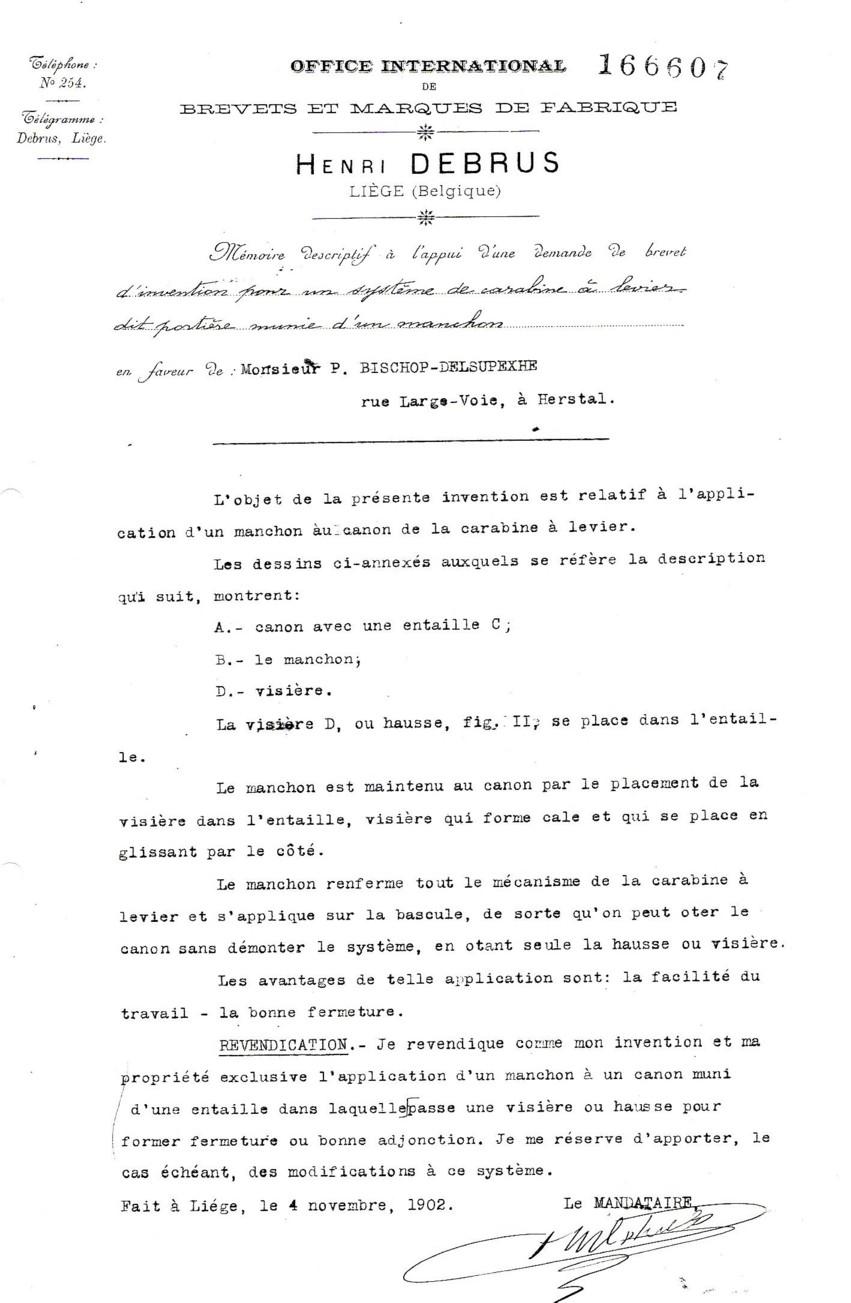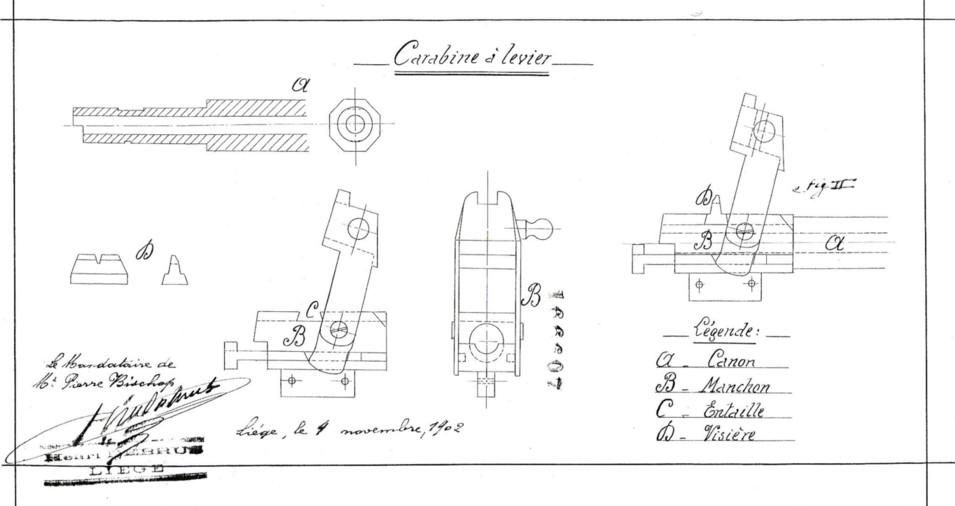 Pierre Bischop
This break-open revolver is very similar, by its lateral lever opening system, to the WARNANT and COUNET systems.
However bears an extremely worn out mark which could perhaps be identified as being BISCHOP Brevetes??
BISCHOP Pierre was a gun manufacturer rue Derrière la Halle in Liege then 553 rue Large voie in HERSTAL; From 1890 to 1895, he registered seven patents in particular for a parlor rifle, a scaled down system of the Remington rifle and a system of mechanism applicable to the l Peabody lock.
Since I don't have all the patents of this inventor, it is impossible to assert that it is indeed the real manufacturer.
The stamps of the Liege Proof House found on this weapon :STAR/ ELG in an oval (1846/1893) and STAR/D counter marks of the controller post 1877, indicate that the weapon was manufactured between 1877 and 1893, which corresponds to the working life of this manufacturer.
GG