Some of the most beautiful work of this craftsman, and many others, are in this book "Liège Gunmakers through their Work. 1800 - 1950".
For more detail see: LIEGE GUNMAKERS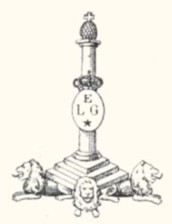 Francotte with stretcher
Very beautiful weapon. In very good condition too. This is a Martiny-Francotte rifle. The weapon is equipped with what appears to be a double reversed trigger, in fact by pushing the reversed trigger forward of the trigger guard the stretcher is armed!
The weapon has a forearm inside which three weights are installed to balance the weapon according to whether these weights are added or removed. The walnut butt is cut "pistol" with support cheek.
This rifle bears the following test marks:
V crowned - Crowned B – Crowned U – Crowned C.
172, 28 (if read? ): meaning ignored ?
8. 0104: meaning ignored?
These are marks from the German proofhouse for civil weapons!
The weapon bears the following markings:
Francotte Patent in a circle: trademark of the company Auguste Francotte rue Mont Saint Martin, 51 in Liège.
6306: Could be a serial number of the gun.
Cal 8,51 Mauser: Caliber of the weapon.
Köniel Horbücksenmacker - G. Wilcke Stetterrt : The dealer G. Wilcke from Stuttgart, which was active in the second half of the 19th century and again in the early 20th century.
He was for a time "Köniel Hofbuchsenmacher" (Royal Armourer King. Court gunsmiths). He is still listed in a 1914 yearbook as a manufacturer.
GG and GP