Some of the most beautiful work of this craftsman, and many others, are in this book "Liège Gunmakers through their Work. 1800 - 1950".
For more detail see: LIEGE GUNMAKERS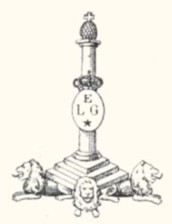 Francotte
Very common boxlock type pocket pistol, often nicknamed "muff pistol".
The folding trigger come out when the hammer is being cocked.
The octagonal ribbon damascene barrel can be unscrewed for loading. It is rifled in very fine "hair" rifling.
The box is engraved with floral motifs, while the grip semmes to be made of ebony.
Stamped with the official Liège proof stamp (ELG* in an oval) in use 1818-1893.
"Crown over AF" refers to the maker Auguste Francotte.
Alain
About this house, see the new book "The Francotte Dynasty".