Some of the most beautiful work of this craftsman, and many others, are in this book "Liège Gunmakers through their Work. 1800 - 1950".
For more detail see: LIEGE GUNMAKERS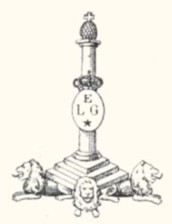 Deprez Jean Mathieu
This weapon is attributed to Deprez Jean Mathieu de Wandre.
The weapon is percussion. Since the hammer is ridgeless, it is likely that the weapon will only work by simple action.
It has an open frame but the attachment of the barrel to the carcass is special and probably stronger than the usual attachments. That is to say that instead of a simple screw fixation there is a swivel lock operated by the lever. It is applied against the barrel where a small spring-loaded pin engages the notch under the barrel and locks it.
The weapon has a light engraving, the walnut lacrosse is finely grided and decorated with a palmetto.