Some of the most beautiful work of this craftsman, and many others, are in this book "Liège Gunmakers through their Work. 1800 - 1950".
For more detail see: LIEGE GUNMAKERS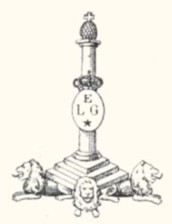 Collette victor
This signed gun "VC" is agreed of Victor Collette, it is a model similar to the said gun "to gravity" but this one has no ramp of load above the barrel.
Perhaps a previous manufacture?
Alain