Some of the most beautiful work of this craftsman, and many others, are in this book "Ličge Gunmakers through their Work. 1800 - 1950".
For more detail see: LIEGE GUNMAKERS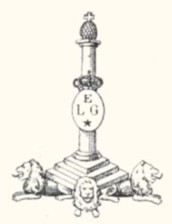 MAURICE ARENDT
It is not sure but crowned mark "MA" could be that of Maurice ARENDT (Belgian Proofhouse 1857/1889)
See "Who's Who" page 16.
GG