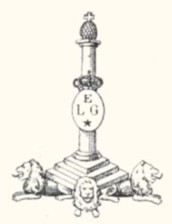 Pinfire revolver type "Lefaucheux"
Medium frame, single and double action Belgian Lefaucheux pinfire revolver. Solid frame design with a cylinder bridge.
There are no maker's markings stamped on the revolver.
Liege proof stamped on the cylinder. The left side of the barrel displays following words, "Acier Fondu".
Six-chamber cylinder. Barrel length: 130 mm.
Pinfire revolver has box frame, rarer than same type LEFAUCHEUX with open frame.
Pictures friendly authorized by "Collectiblesfirearms"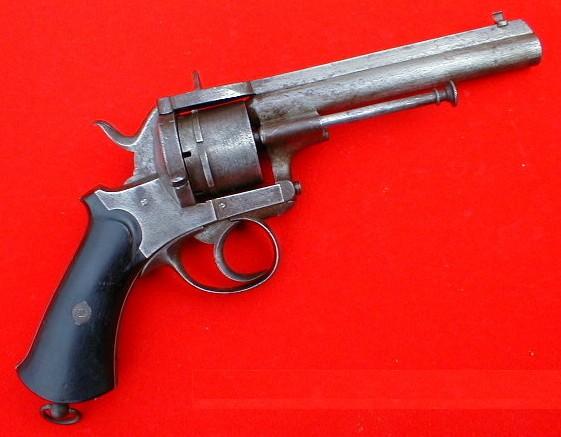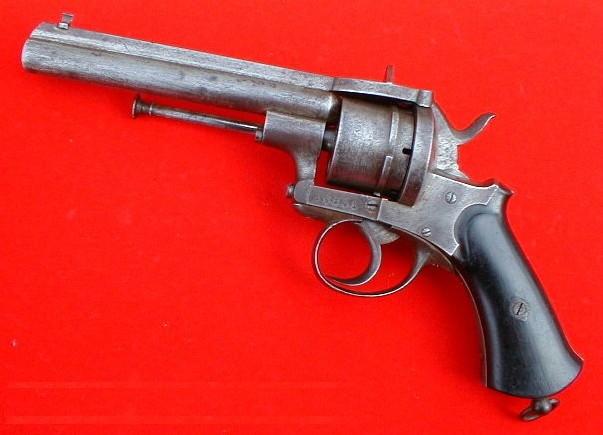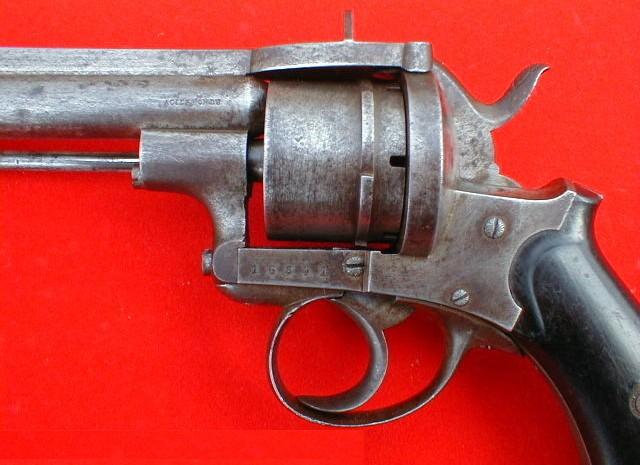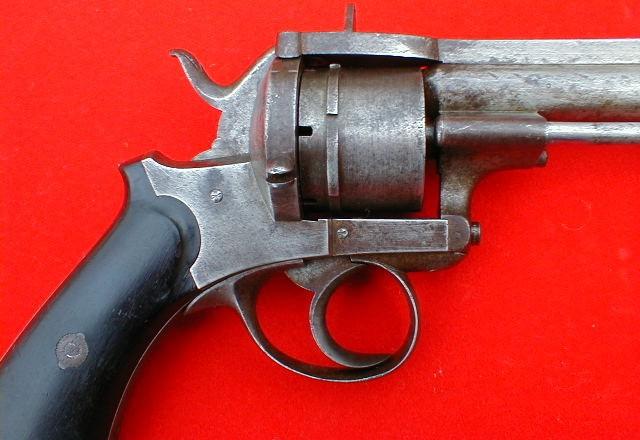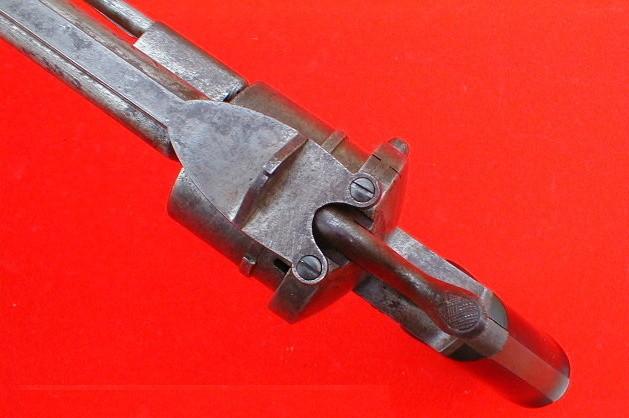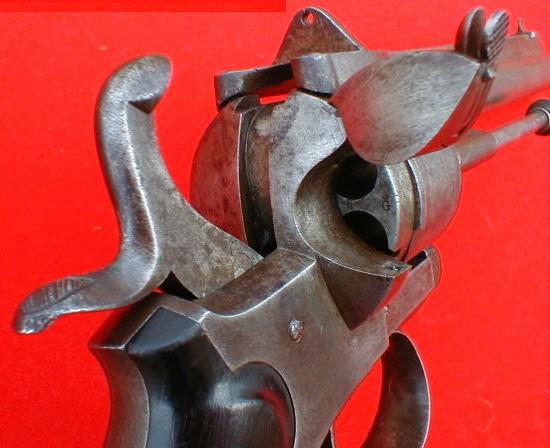 Revolver Lefaucheux system with box frame, for cartridges pinfire 9 mm, 6 shots, double action only, 145 mm long octagonal barrel, mark belgian ELG of before 1893 on the side of the barrel, not of punch of controller. In addition to the number of the weapon, one can read: on the gun: "CANON ACIER VISSE" (is necessary it to take the term VISSE (SCREWS) in the familiar direction: subjected to a very severe monitoring?); on the barrel: "SYSTEM LEFAUCHEUX IMPROVES".
The manufacturer is not (still?) identified.
HPH