Some of the most beautiful work of this craftsman, and many others, are in this book "Liège Gunmakers through their Work. 1800 - 1950".
For more detail see: LIEGE GUNMAKERS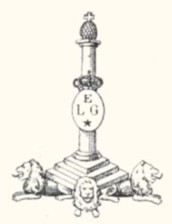 Henri Pieper
Belgian Rolling Block Volley Gun by H. Pieper: 6 mm. 26", seven shot rd bbl. Liege proofs. Removable breech face/ejector, extra example included. Rolling block action engraved with panels of repeating banding. Lever with checkered spur. Checkered walnut fore-end and pistol grip stock. Hard rubber butt pad marked H. Pieper/Liege. The barrel retains 98% + original blue finish with a dove-tailed beaded front sight and a two-leaf fold-up rear barrel sight. The seven barrels are rifled.
Thanks to "CWSLAGLEANTIQUES" for the picture