Some of the most beautiful work of this craftsman, and many others, are in this book "Liège Gunmakers through their Work. 1800 - 1950".
For more detail see: LIEGE GUNMAKERS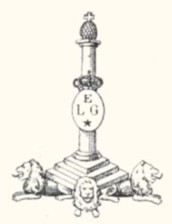 Pieper Henri
It acts of the army rifle to repetition, model 1888 of Henri PIEPER.
This weapon was an unhappy candidate at the time of the tests of the Belgian army into 1888/1889. This model is equipped with a rotary store Schulhof.
The Belgian State ordered with the inventor 100 specimens of the weapon which were distributed for tests in a Belgian company of infantry.
GG
Many thanks to the "ROYAL ARMY MUSEUM" Bruxelles for the pictures.
(N° identification : F253/194 Collection of "Comte de Ribaucourt")
Dimensions : Overall length : 129cm/Barrel length : 76cm/Calibre : 8mm striped
Photos Littlegun