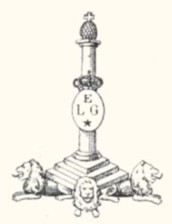 Rifle NAGANT
It acts of a military rifle NAGANT system MANNLICHER calibre 8 mm.
The bolt designed by NAGANT has longitudinal movement and is the essential characteristic of this mechanism.
The magazine is placed in front of the trigger guard and consists of one limp oblong fixed.
It can contain five cartridges.
The loading is done under, the bottom of the magazine swivelling around a hinge located at the front one.
The weapon must be turned over for the loading which can be done to the unit or the five in once.
This weapon was patented by NAGANT brothers on October 26, 1887.
It was presented at the tests of the Belgian army in August 1888.
Other patents were deposited by NAGNANT in order to mitigate certain imperfections but in fact the MAUSER will be chosen by the military in spite of undeniable qualities of the NAGANT.
NAGANT also manufactured the bayonet of this rifle.
Technical details
Weight 3,895 kg - 4,325 with the sword bayonet.
Calibre: 8 mm with pad.
Length of the weapon without bayonet: 1m 220.
Barrel: 68, 5 cm - 6 stripes of left-hand side to the step of 240.
GG
Many thanks to the "ROYAL ARMY MUSEUM" Bruxelles for the pictures.
(N° identification : F305/200 Collection of "Comte de Ribaucourt")
Photos Littlegun