Some of the most beautiful work of this craftsman, and many others, are in this book "Liège Gunmakers through their Work. 1800 - 1950".
For more detail see: LIEGE GUNMAKERS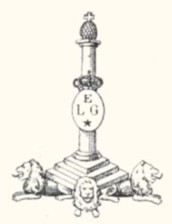 Léopold ANCION-MARX
And here is the "simple" model of "La Mignonne" manufactured by firm ANCION-MARX Léopold, street Grandgagnage, 28-30 in Liege as small triangle LAM indicates it.
It is here the version with only one rifled bore, probably gauges .22 of them.
The weapon opens (yields) thanks to key "snake" placed on the right side.
Number 2980 is the serial number.
AD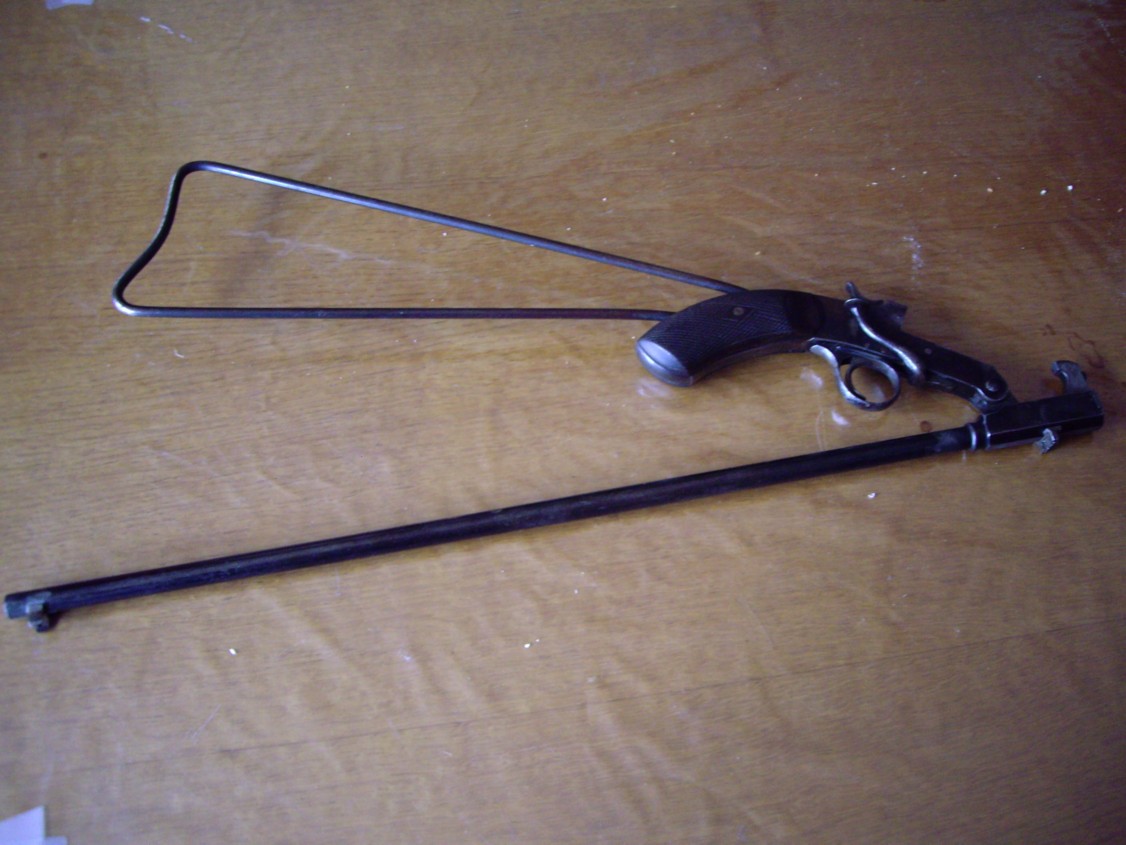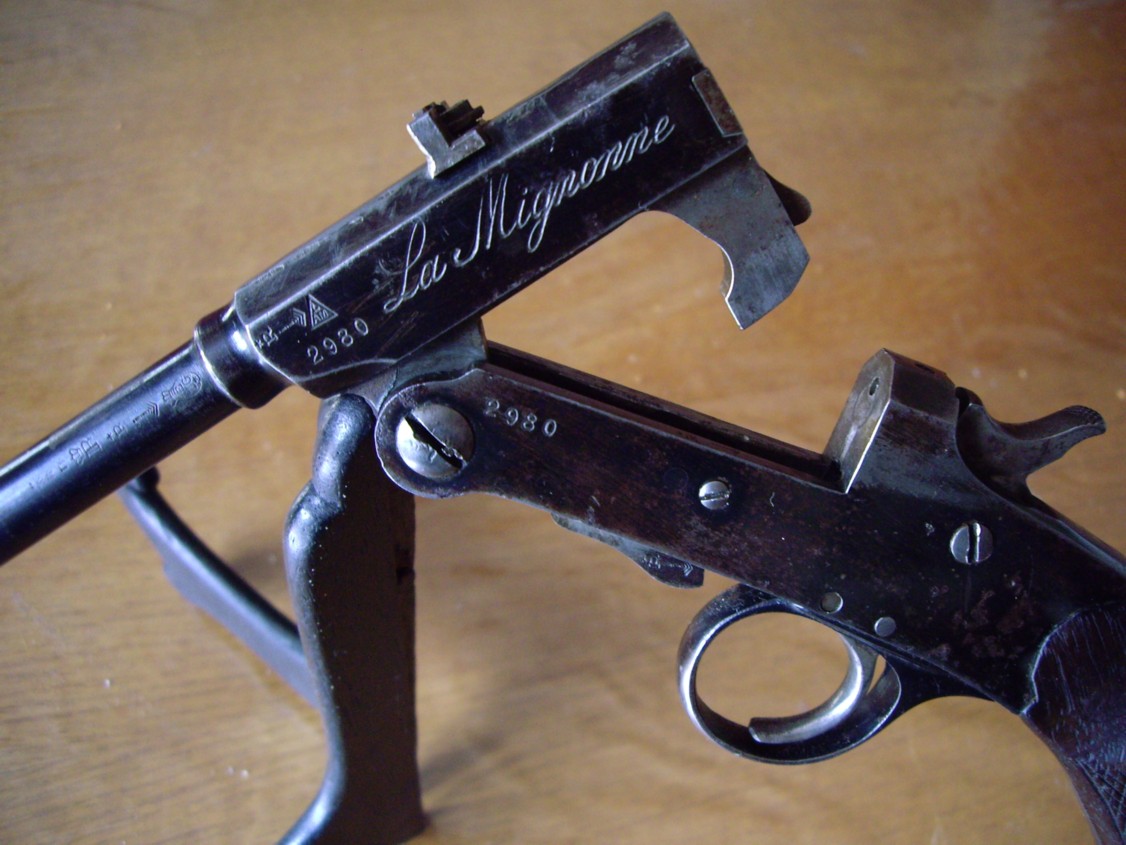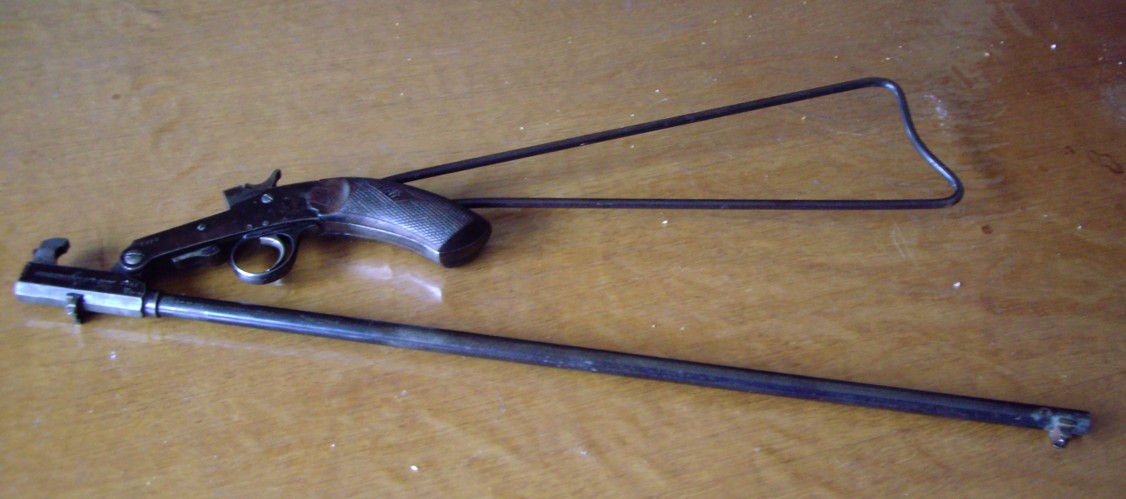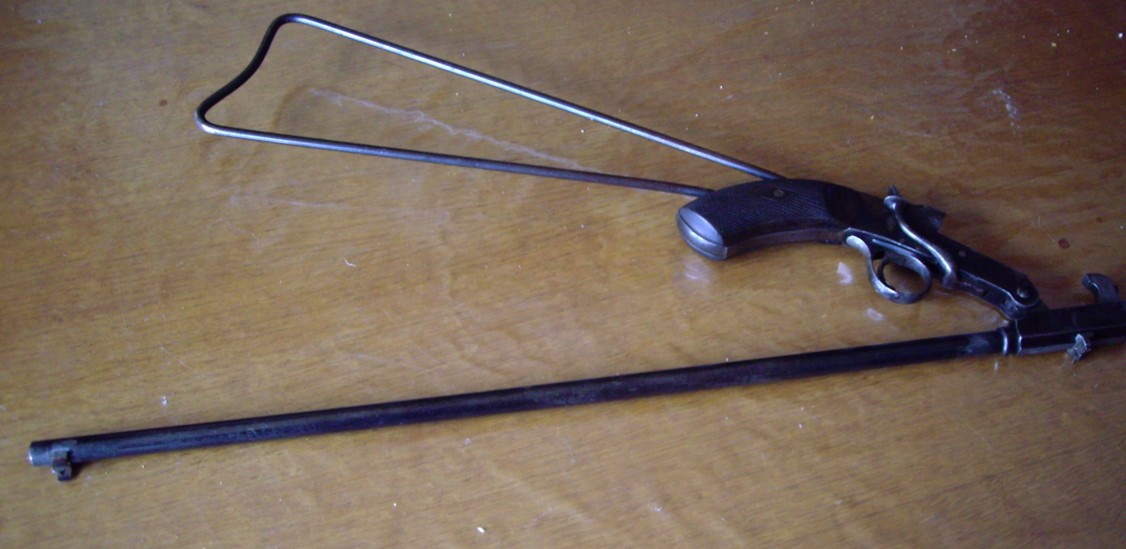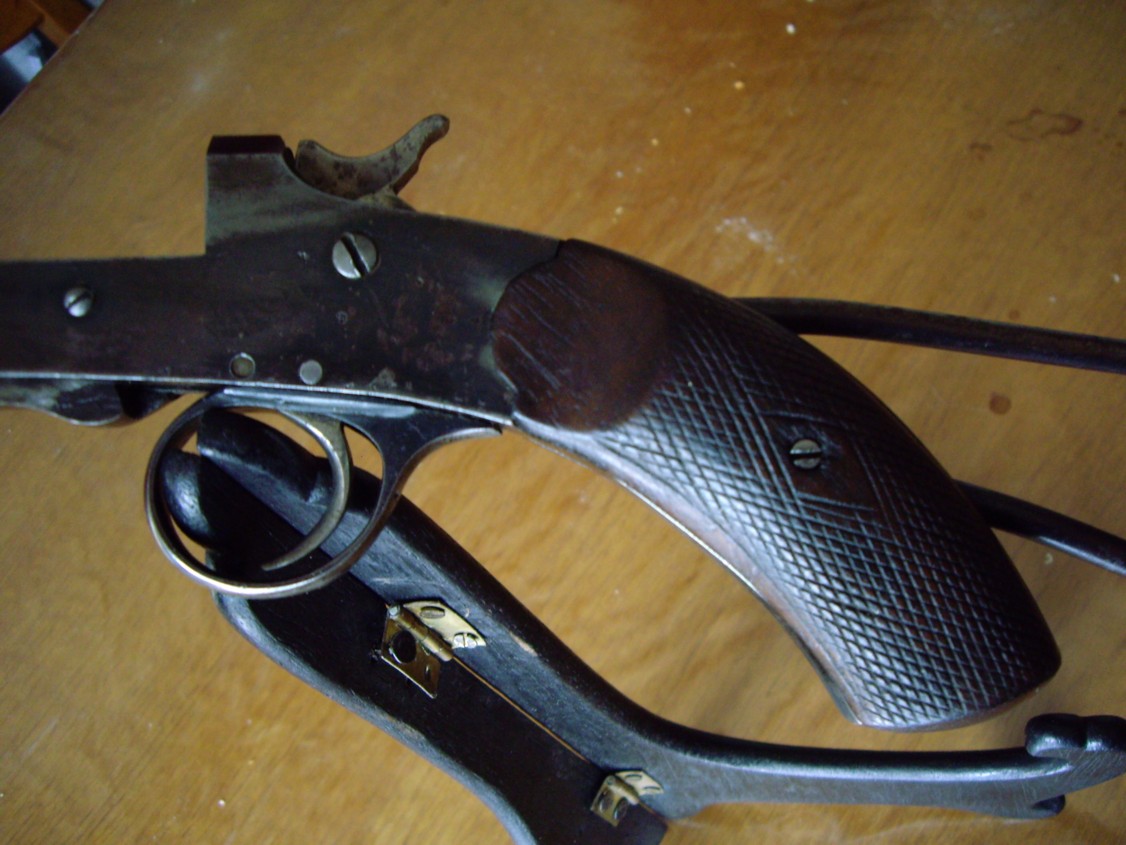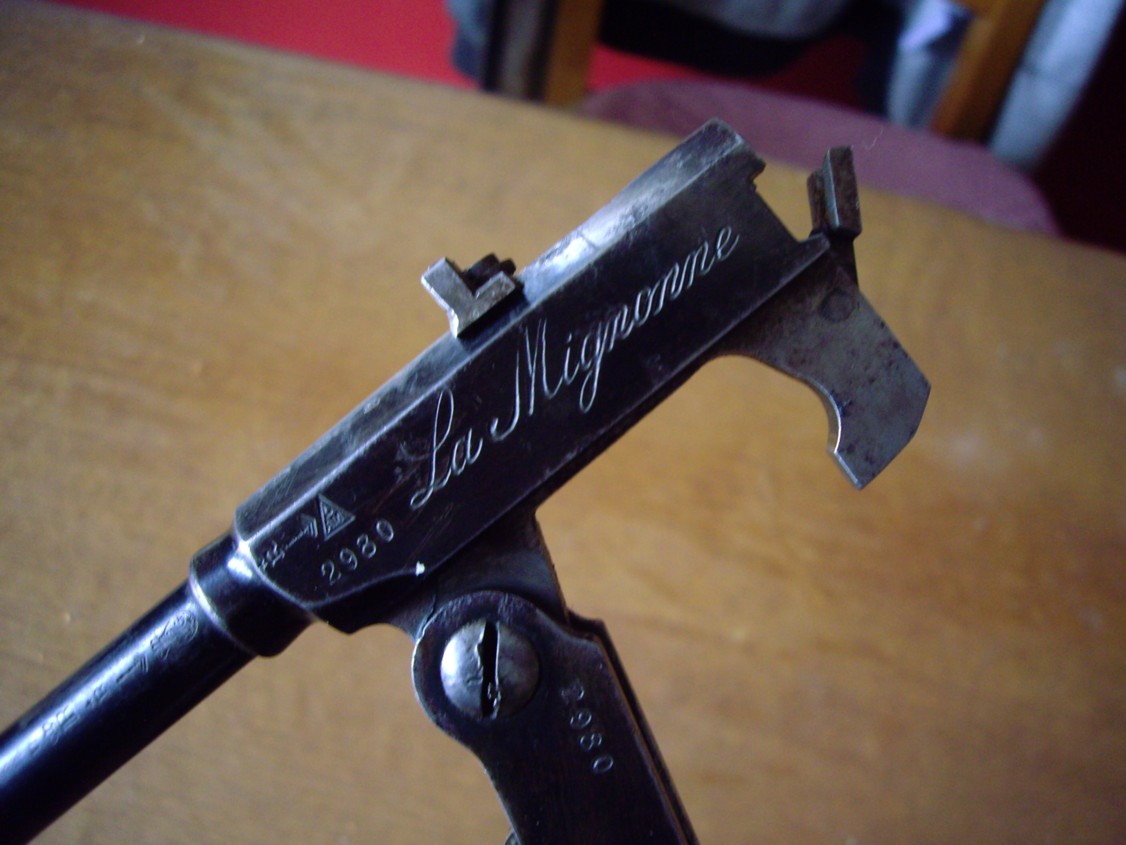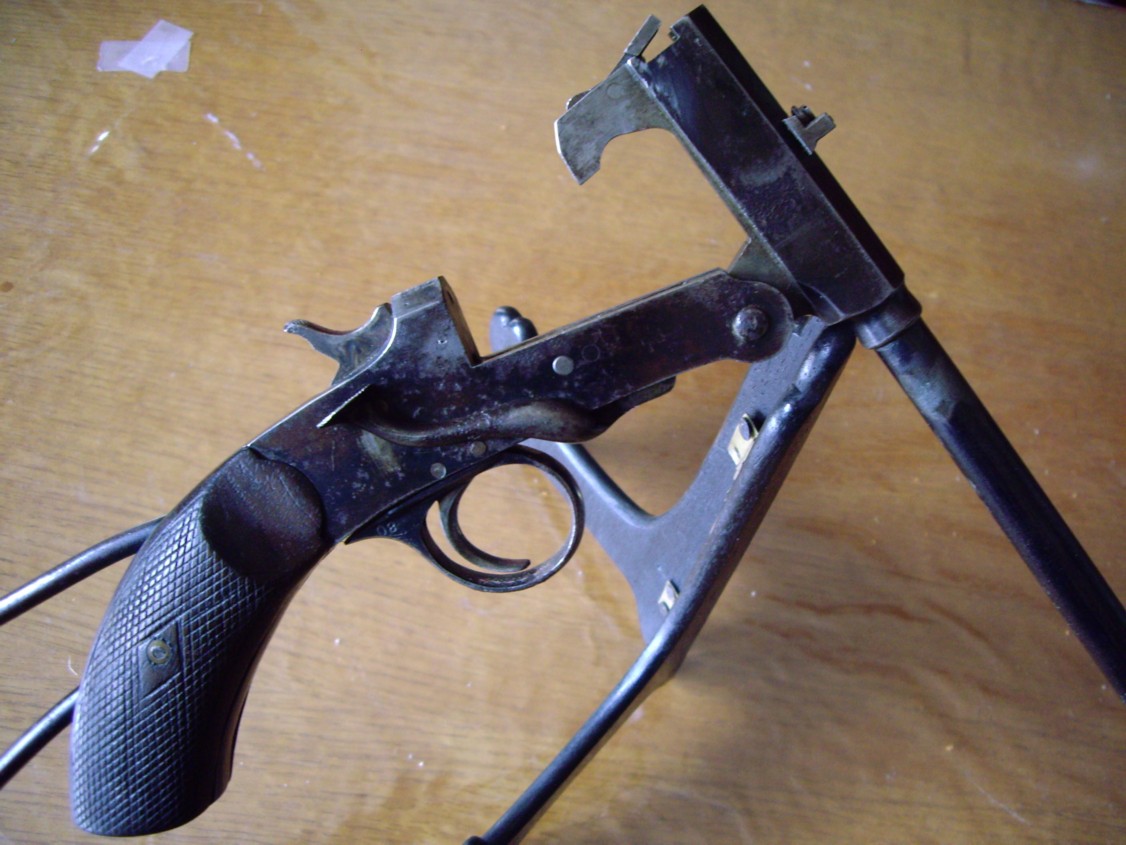 Léopold ANCION-MARX
It is obviously about a prewar production from firm ANCION-MARX Léopold, street Grandgagnage, 28-30 in LIEGE.
This small folding weapon was commonly called "rifle of poacher" because of its slightly and its facility to being dissimulated in a clothing. It is here about its "mixed" version considering the barrel of 22LR is coupled with one 410! The weapon can open (folded) by handling a "bolt" be placed on the left side of the breech and the stick-skeleton can easily withdrawn from its two chambers.
The photographs do not show unfortunately all the punches, I believe to distinguish a punch of the bench of tests of LIEGE, namely EL in English letters, it acts of the provisional test of use of 1852 to our days.
Number 3333 is with my direction the number of the weapon.
The small equilateral triangle (LAM) is the trademark of firm ANCION MARX.
In appendix:
- A publicity of the firm presenting this weapon.
- Another publicity presenting the weapon in situation.
GG